Common Features of Top Earning Mobile Applications
Being a mobile app developer, are you facing issues in getting your app discovered in the app store?
Have you ever thought of the reasons why an app becomes so popular among the users?
Let's take a quick review of the basic features that raises the ranking of the app.
There are many apps in which are available in the app store but not all of them have the maximum number of downloads.
For an app to have achieved a successful ranking in the app store you need to get the basics right.
Why Most of the Applications Fail?
We know the competition in the market is high, it doesn't mean that failure is always a result of the bad luck. According to the Apple, about 6% of applications are rejected to the App Store due to the bad design alone.
There are some 800,000 apps in the app store in 2013 and only 80 of them cracked $1 million in revenue – what's the reason? May be they have bad app idea or due to bad marketing.
According to the survey, 50% of healthcare application fails, which is actually useful to the people.
The following are some of the features of the top apps from the app stores:
APP TITLE: The app title which you use should actually convey the function of the app. Because while searching for an app in the app store the title plays a very important role.
Square-size application adds borders to post full-size photos and videos on Instagram. With this application, one can easily import photos or videos from your Facebook, albums, or Instagram account. Square-size has enjoyed more than 5 million downloads with this application title. Check below image: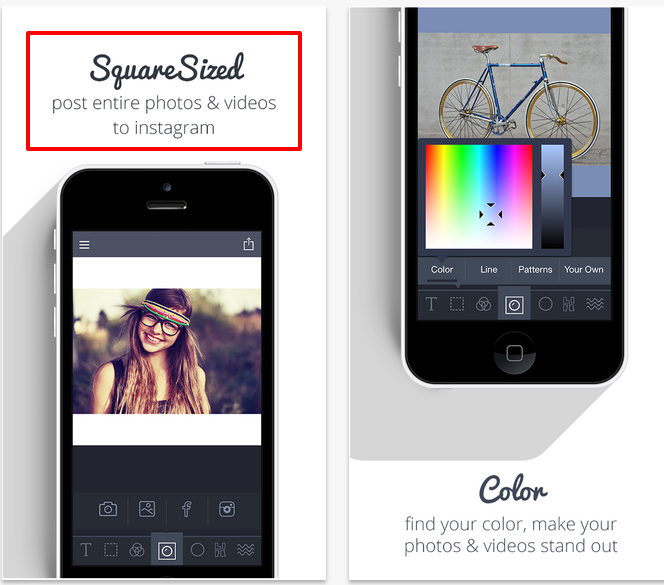 APP DESCRIPTION: The description you use for the app should be very precise and crisp and should consist of all the keywords which the users might probably use while searching for the app in the app store. And, how about telling them the benefits?
Let's see the example of Mobstar application. Here, they have described the application in details, but within 2-3 lines. MobStar discovers, supports, and develops talents globally and enable them to share. Right now, MobStar is acquired and funded by Samsung and recently, it valued by US$60 million. They wrote a clear description, what's new in the version 2.4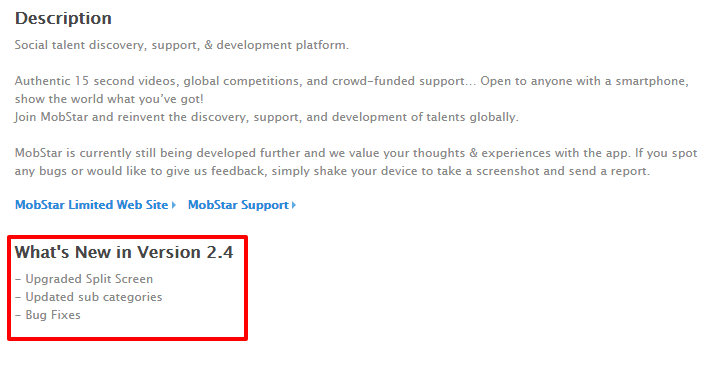 SCREENSHOTS: Make use of appropriate screen shots precisely. Make it simple, but engaging.
Here, I would like you to share an example of Croak.it! which is an amazing application available for android and iOS. It enables users to convey thoughts and expressions on the go through users' voice with just one tap.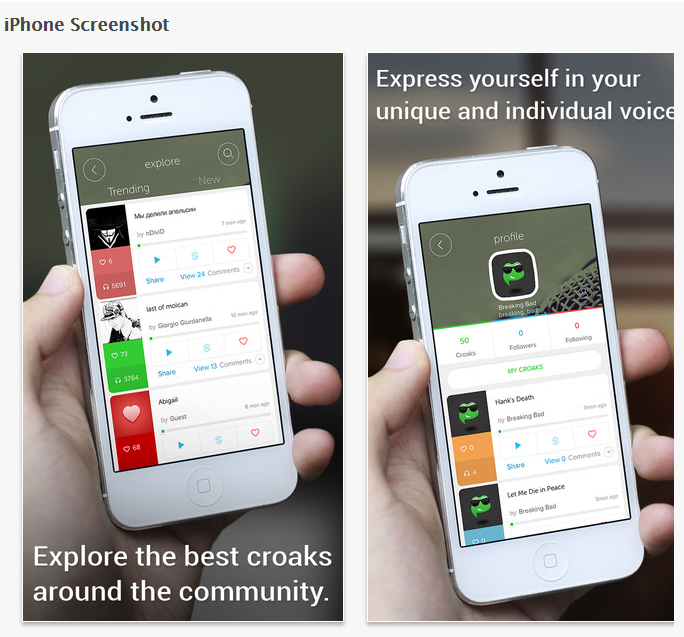 APP SIZE: The size of the app must not be too big so that it may result in better conversion from Play Store.
CARE: Texas Real Estate Exam Prep application helps to prepare students for Texas real estate license exam. This application has more than 600+ State Exam Based Questions (National and State), Vocabulary, Math Videos, and many more things. Although it has a lot of information in an application, the app size is around 14.6 MB, which is not too big.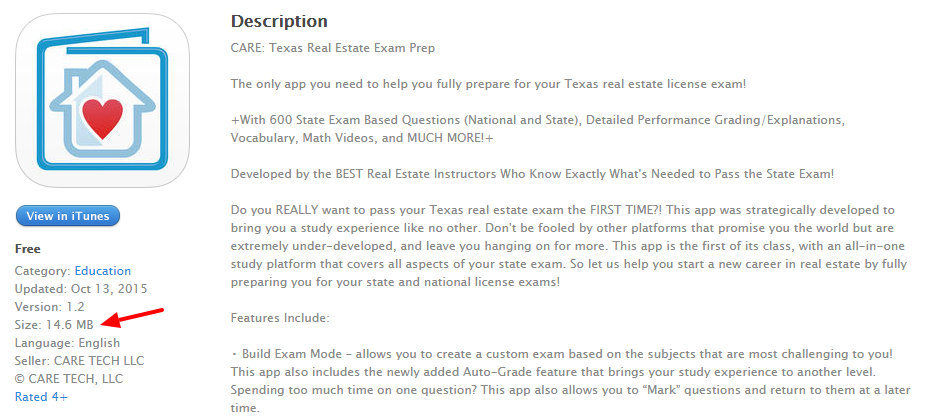 APP ICON: The icon which you use for the app must be iconic and unique because it is the very first thing that the user will see.
The best example of app icon can be seen in the Walkonomics application. Through the application icon, one can easily get to know that this application is related to walking or giving direction. Exactly, Walkonomics analyses more than 2 million street trees and thousands of urban parks to search beautiful routes.

VIDEO: You can include a video if you want to describe the details of the app in a simple yet outstanding way because this would help the users to get an idea of what the app is in real.
The best way to make application popular is by adding video to it. Here, we have added one video in our Glovo application that guides you about how an application works.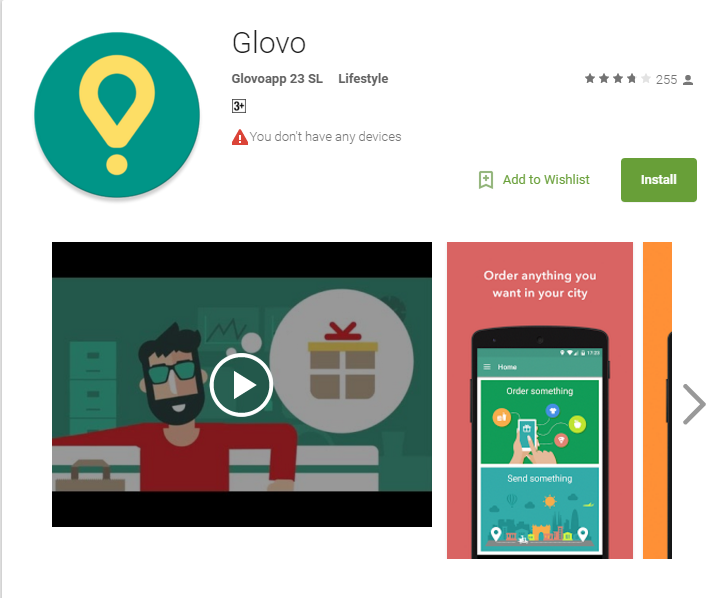 How can this be helpful for your app?
If a developer develops an app keeping all these basic features in mind, then it would help him to create a simple yet attractive app keeping the user demands in mind. This will help you to understand your audience and make your app worthwhile.
This page was last edited on May 23rd, 2017, at 17:48.
Let's Talk About Your App Ideas.
Get your free consultation now