Top Mobile App Development Company,
Accredited By
Top Healthcare Mobile App Development Company
Want to reach the maximum number of people and offer immediate access to healthcare? Want accurate electronic health records and reduction in the wrong diagnosis? Looking for a solution to fasten and ease the medical billing procedures? Contact us.
Space-O is a leading medical app development company that develops apps for healthcare professionals and the healthcare industry. We have a team of 10+ experienced healthcare app developers who are also well-versed in using the latest technologies, such as IoT, AR/VR, and AI.
So far, we have developed 30+ custom health and fitness solutions for various clients, ranging from leading startups to enterprises. With our full-stack healthcare app development services, streamline your healthcare business and gain a competitive edge.
Get Consultation for Your Healthcare Startup
Clients Love Space-O Technologies
Space-O Technologies delivered exceptional, scalable solutions at a cost-effective price. We are happy to have them as our development partner.
Ashton Asherian
Co-Founder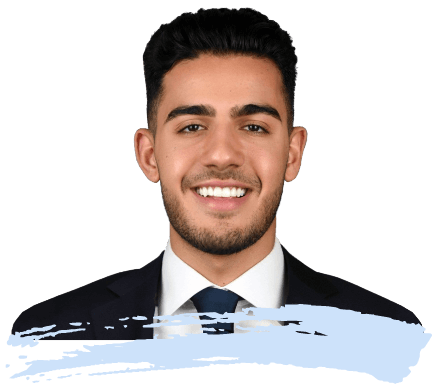 Mobile Health Solution We Develop

Patient-centered Apps
Facing challenge to offer healthcare services to your patients 24*7? Looking for a custom mobile or web app solution for the patients with advanced features, such as one-click appointment booking, video calling, and POS system? We build custom mHealth apps according to your requirements.

Apps for Healthcare Providers
Want to build a platform for doctors to monitor their patient's health? Medical apps help to diagnose various conditions and offer test results faster. Contact us to develop feature-rich and custom apps for healthcare professionals with our experience in healthcare app development.

Cloud-based Telemedicine Software
Need a cloud-based telemedicine system to track the medical records from anywhere, anytime, without compromising performance & security? We are experienced in developing telemedicine apps and software with innovative digital health strategies and technologies like AI and IoT.

Medical Billing Software
The medical billing process is a burden for your practice? Want to streamline the process, from administrative tasks to managing insurance claims? Looking to fasten up the medical billing process? Leverage our experience in developing medical billing software custom to your needs.

EHR & EMR
Want to improve the quality of patient care with a reduction in medication errors and health check-ups? Want to streamline the process for primary care providers, patients, and technicians involved in the process? We develop EHR & EMR solution that perfectly fits your operations.

Medical App & Software
Looking to offer remote access to healthcare delivery services & improve the overall efficiency? Space-O is one of the leading mobile medical software development companies in the USA to offer the best development services. So far, we have developed 30+ custom healthcare apps.
Want to Build a Custom Healthcare Management Software Solution?
Talk to us. Share your idea with us and get it validated by our experienced healthcare developers. Let's build your app together.
Our Mobile Healthcare Apps Portfolio
Pearson

Pearson Dental Supply App

We developed an eCommerce app for Pearson Dental Supplies Inc., one of the top companies dealing with the supply of dental products and equipment in the USA. It is an easy-to-use app used by customers to buy dental healthcare products and equipment for their business. We created an app version of the already existing company website but with advanced features.

Some features of this mHealth eCommerce platform:

Barcode Reader: Instead of typing the name, the users can also scan a barcode to get information about the product and buy it online.
Secure Login Options: Users can choose from 3 different ways to login viz. Email and password login, TouchID login, and FaceID login.
Quick Order: If the user needs to buy any product at frequent intervals, he can just do so by entering the product code and quantity.
Brands and Offers: Users can also search for a product based on the brand or applicable offers on it.

On-demand Doctor App

Conduet-Med is like an e-visit app to make doctor appointments. It is a platform for doctors and healthcare providers to meet with patients anytime, anywhere. Using this app, a patient can basically contact the doctor of his/her own choice, tell them the symptoms, get the synopsis and the prescription so that the treatment can be discussed in time.

Some features of this mHeath e-visit app are:

Touch ID: This biometric authentication option is an extra level of security for Apple devices.
Video Consultation: Patients and doctors get interactive video consulting right in the comfort of their homes.
Push Notifications: These notifications send alerts to the physicians in case of new messages.
Refer a Doctor: If a doctor is not available or unable to provide a complete diagnosis, he can refer another specialist to the patient.

On-demand Apps Solution

MedcallWorkComp is an on-demand doctor booking app solution with patients' and doctors' apps and a web portal. In addition, it offers patients direct access to emergency physicians who provide tele-triage for medical events. Patients just need to contact doctors for consulting health-related queries through a video call.

Some features of this MedcallWorkComp:

Find Nearest Doctors: Patients can call a medical operator and describe their health issues. Then they will connect you with an available doctor.
Video Calling: Patients can make a video call to doctors directly from the application and discuss their health issues.
Upload Pictures: Patients have an option to send or upload photos to show their injuries directly from the gallery or using the camera.
Our Developed Apps Have Been Featured In
Why Choose Space-O?
30+
Healthcare Solutions
10+
Healthcare App Developers
55+
Unique Feature Implemented
98%
Success Score on Upwork
1000+
Jobs Completed on Upwork
100+
Small and Large Innovation
13+
Years of Experience
30M+
App Downloads
1200+
Clients Worldwide
Want to Know the Cost of Custom Healthcare Management Software?
Discuss your idea with us. Let's analyze your requirement and share a custom quote.
Our Custom Health Software Development Process
01
Analyzing Requirements
Understanding your goals
Define medical app features
Make delivery plan
02
Wireframing
Creating prototypes
Developing style guides
Determining functions
03
Designing
Mapping patient & doctor journeys
Creating UI/UX
Developing graphic assets
04
Medical App Development
Back-end development
Creating rich UI
Implementing features
05
Testing
Validating functionality
Testing features
Resolving bugs
06
Deployment
Publishing medical software
Post-deployment support
Regular updates
Entertainment
Banking & Finance
Travel & Tourism
Appreciation from Clients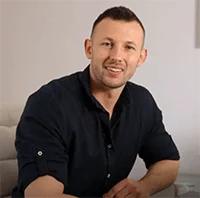 Steve
USA
I would like to thank the entire Space-O team for helping us with our photo editing app. We have been working with other developing teams before, and we were able to find Space-O. And all the other developers failed to deliver all great working apps for us. Space-O helped to design the app in a very user-friendly way. They helped us to navigate solutions for the app. And overall went above and beyond with our request.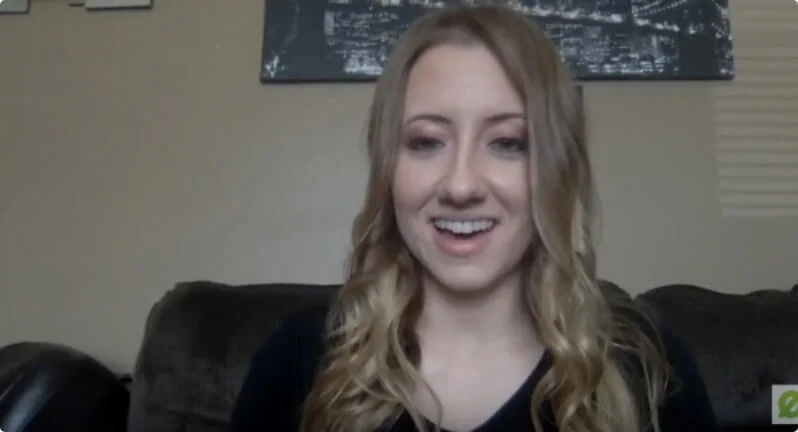 Olivia Grande
USA
This was the first app I've ever developed and they been extremely helpful every step of the way, answering questions, writing recommendations, and tips. If you're looking for a high-quality app, definitely go with Space-O technologies.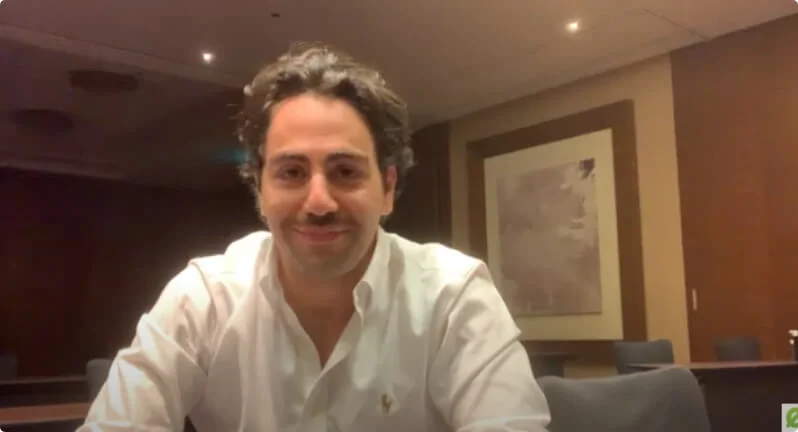 Kaveh
UK
When we started 2 years ago, the main struggle was to find the right developing team, because the problem was we were all quite demanding in terms of quality. And, this showed that we were able to develop some successful apps. But, this would not have been possible without Space-O.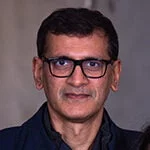 Aamir Jaffar
Kingdom of Saudi Arabia
I hired them for a BA assignment for a project. They did a fantastic job. Quite professional and also good at making the customer understand non technical aspects. Put their mind to think like the customer. A guy named Jaimin was assigned as the work lead and really appreciate his knowledge, understanding customer perspective on the assignment and come up with very valid suggestions. Recommended for mobile app development.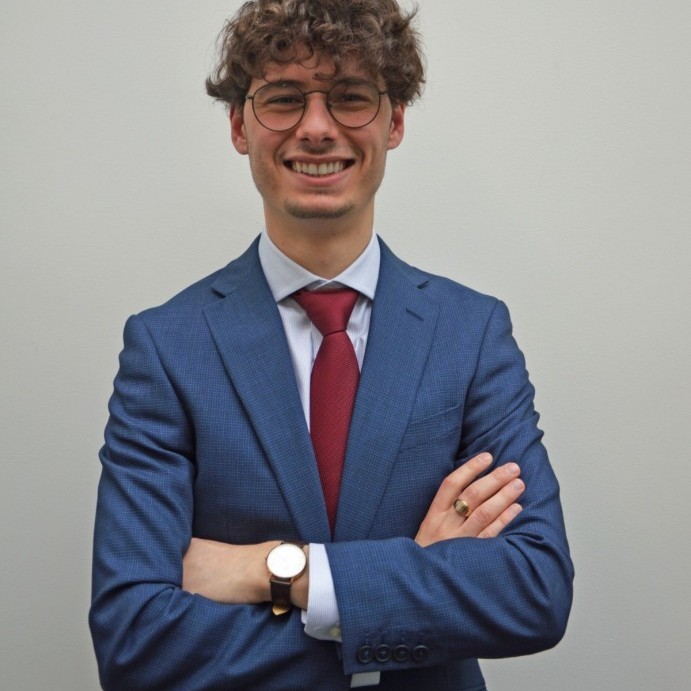 Riccardo Petrachi
United Kingdom
We searched online for app developers that had an extensive experience in mobile app development as well as a strong presence in the market. We chose Space-O specifically because of the up-close experience we had with another app they had developed and we wanted to achieve the same high level of standards, quality, and satisfaction. We were looking for brilliant experts and we found them.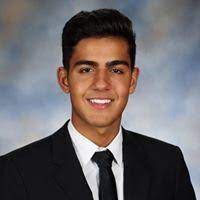 Ashton Asherian
USA
Space-O Technologies showed genuine interest in the project. The efficient team delivered quality results at a cost-effective price. We wanted to develop a minimum viable product that would be ready for scalability. It was a great experience working with them. We are so happy that we had the chance to meet Space-O. We love their work. Their project management and structure were amazing. The team loved what they were doing. There was passion behind every single piece of work.

Tom Asare
Ghana
The app was successfully launched and fulfilled original expectations. The Space-O Technologies team was communicative and effective in completing the project. The app is available in the Google Play store, and we're thrilled with the final product. They were a highly efficient team to work with. They were strong communicators—whenever I had an issue they were available. Additionally, they were timely in getting deliverables to us.

Nick Power
Australia
Eugene, Vlad, Jigar and their respective teams have been fantastic on all the various apps they have worked on and developed for us over the past 18 months. They are always proactive, responsive to questions and consistently provide top quality development and design work. The use of Skype, email and their own project management tool also makes it easy to keep track on how a project is progressing. I would highly recommend Space-O Technologies for any iOS development or design.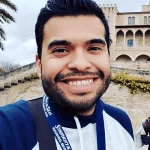 Mark
USA
I can't say enough about how great of a partner Space-O has been to work with over the past year. They were always pushing the project forward and ensuring quality checks at every turn, even pieces of my app that I should have caught before sending to development. Will definitely be referring any clients of mine to Space-O and will have them first on my list of partners to work with.
Frequently Asked Questions
Does Space-O offer free consultation services to discuss my healthcare app idea?
Yes, we offer a 30-minutes free consultation to each one of our clients and entrepreneurs who are interested in building some amazing apps that intend to solve real-life challenges. In these 30-minutes, we discuss your business requirements and get to know more about your expectations from us. This is a free session where we will clear all your doubts related to the healthcare mobile app development process and plan things ahead. Also, we create a WBS (work breakdown structure). This is to ensure that we check the feasibility of your idea as well as to put all the things together to create successful healthcare app solutions for you.
What safety measurements do you take to keep my idea safe?
We understand that your idea is unique and customized according to your business requirements. Being a leading healthcare application development company in the USA, we sign an NDA before we start the custom mHealth app development process. This ensures that your idea is protected and crucial business information is not leaked to any third party. In fact, we also implement general security, network security, and operational security in our organization.
Which communication tools do you use to update the progress of the project?
We use multiple tools to communicate with our clients on updating the status of the project, such as Basecamp, Skype, Slack. In fact, we are also open to using other collaboration tools that suit your requirements, and you find it easy to talk to our project manager or medical app developer.
Who owns the source code of the mobile app?
Being an owner of the project, you will have complete ownership of your mobile app with the source code. So, once the project is complete and launched successfully, we claim no rights or access to the source code.
Do you assist in launching my mobile app?
Yes, we assist our clients in launching mobile health apps. Space-O is a top medical mobile app development company in the USA. We follow the complete mobile app development process, which includes launching the healthcare mobile apps on the app stores.
Does Space-O offer post-app maintenance services?
Yes, Space-O is known for offering the best healthcare mobile app development services along with 90-days of free technical support. We not only take care of clients during the app development process but also go the extra mile once the project is completed. You can contact us if you face any technical challenges while accessing the app. Our team of technical support will guide you further.