You might be surprised when you know Apple rejected 35% of apps submitted to the App Store between 2017 to 2019.
Check the below image for reference.

Image Credit: MacRumors.com
Year by year, Apple has made its App Store submission guidelines in the favor of users.
So, if you do not know the exact App Store submission guidelines, you might risk your application being rejected by the App review team.
To make sure you get your app approved on the first attempt, you need to follow core specifications.
Being in the iOS app development industry since 2010, we have developed and submitted over 2800 iOS applications to the App Store. We know how to submit an app on the Apple App Store. In fact, you can download the detailed checklist below that we follow for uploading iOS applications.
Along with the App Store submission checklist, you will also learn about the different sections on this checklist.
Let's start.
App Store Submission- 5 Simple Points to Follow
Here are the 5 easy points to consider if you want your mobile application to publish in the App Store.
1. General Information
Starting with the general information, ensure that your app is complete with full information and features to publish. You need to add the below information.
Create a stunning app icon and app name that describes your brand.
Check the guidelines of the country you want to publish the app.
Ensure you have all the access to third-party content and rights to permit the content of the app involved.
Prepare a privacy policy for your app and provide the URL in the checklist. A clear privacy policy will build trust with customers and it is a must to update as and when required.
2. Age Rating
In the Apple App Store, your app will receive a rating only after you answer the age rating questions. You need to change the age rating when submitting the new version of your app.
If you have ever visited the App Store on any iPhone, you might have observed the PayPal app under the 4+ age rating and also the HighBrow Unlimited app under the same rating.
The point here is, the age rating option does not depend on who is going to use your app or what age your target audience is. Age rating depends on the content of your app if appropriate for that age category.
To explain further read the table below.
| Age 4+ | Age 9+ | Age 12+ | Age 17+ |
| --- | --- | --- | --- |
| Apps under this age rating contain no objectionable material. | Apps in the category may contain cartoons, fantasy, mild nature, and realistic violence content that are mild or have infrequent occurrences. | Content in this age rating app will contain infrequent mild language, frequent cartoons, fantasy, realistic violence, mature suggestive themes, and simulated gambling, which might not be suitable for children below age 12. | Apps in this category may contain intense violence or offensive language. Apart from intense fantasy, these apps may contain sexual content, nudity, alcohol, dating, tobacco, and drugs suitable for only the 17+ age group. |
| For example, HighBrow Unlimited and PayPal | For example, Duolingo | For example, Netflix | For example, Evernote and Tinder |
There are two main categories in the App Store Connect,
Prolonged Graphic/Sadistic Realistic Violence
Graphic Sexual Content/Nudity
Selecting either of the content regardless of whether mild, infrequent, or intense content would give no rating and a dead-end, stating that your app will not be published in the App Store.
3. Category List
Next checklist is to list your app under one category. There are around 25 categories that you should choose from. Choose a primary category from the checklist we have provided in this blog.
For example, you have a photo-sharing app. To upload your app to the App Store, you could either choose the Photo & Video category or Social Networking as your primary category.
To understand which category to choose for your app, consider the following:
Understand your app's purpose that describes the best of what you want to offer
Understand where the users may look for your app.
Research which category has more apps similar to yours as users may already know which category to visit.
There are special cases like:
If your app is designed for kids under 11, select the "Made for Kids" checkbox in the App Store Connect. Choose an appropriate age band (5 and under, 6-8, or 9-11). Your app must comply with the rules and guidelines of kids' apps. As a secondary list, you could list your app under the Education, Games, or Entertainment category.
Note:
According to the Apple recommended answer (as shown in the following screenshot) in the
App Store community
, app categorization is automatic and there are no user options to change the app category.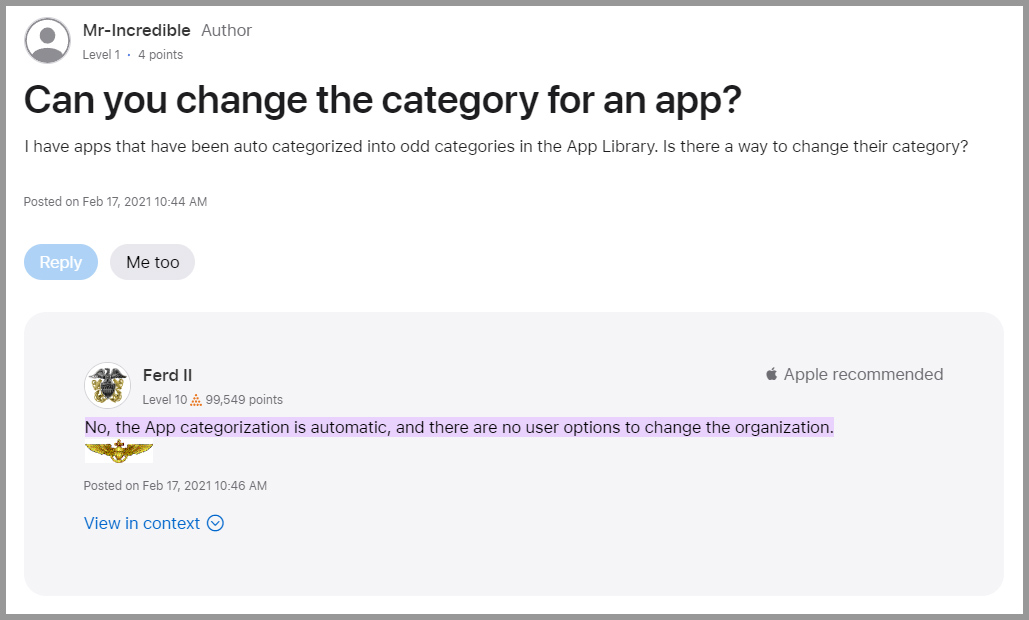 Image Credit: Apple Support Community
4. Version Information
You need to mention your app screenshots and promotional text, and keywords that describe your app. You can use distinct ways to create your screenshots as per screenshot specification guidelines on the App Store.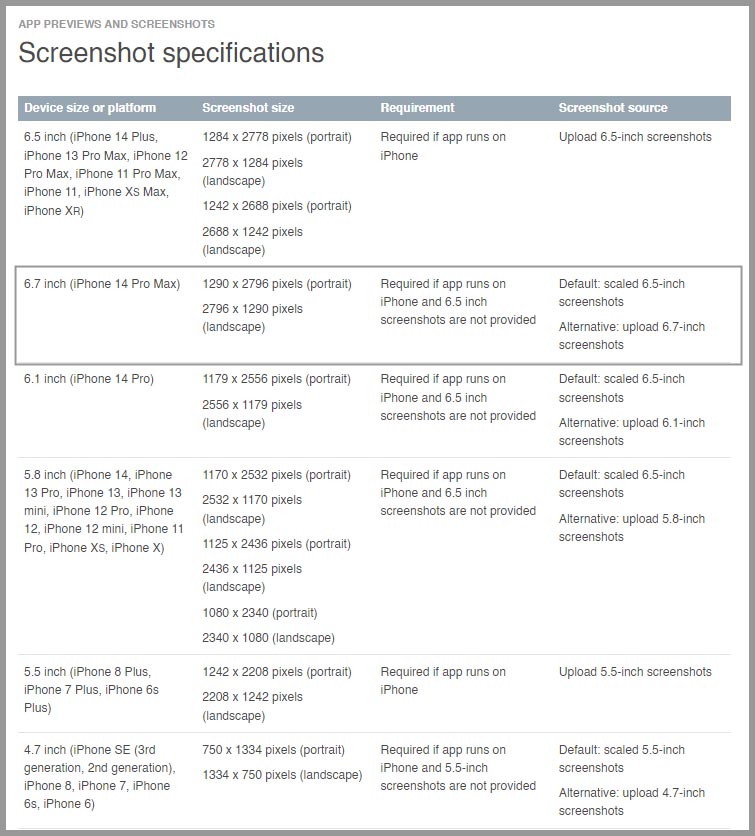 Image Credit: App Store Connect Help
5. App Review Information
This section of the checklist is important as without the app sign-in information and contact information our developers will not be able to complete the app review.
Include any extra information that might help us to test your app better. Also, enter the details of one person in your organization who the Apple store review team can contact if they have any questions while reviewing the app.
Want to Create and Publish Your App in the Apple App Store?
Let's talk. We have dedicated iOS developers with experience in developing and publishing iOS apps on the App Store.
With the help of this submission checklist, you have learned what is needed before you submit your application to the Apple App Store.
Please note that Apple has a very thorough app review team, so your application submission document will be reviewed in detail. This template was based on our experience of publishing most of our iOS apps developed for our esteemed clients in the past.
If you think of converting your iOS app to Android in future, you can read our detailed blog to understand the benefits and steps to convert your iOS app to Android.