Top Development Company,
Accredited By
Top Machine Learning Consulting Services Provider
If you are looking to get valuable insights from your data, get in touch with us. Space-O is a leading machine learning consulting services provider that helps businesses to automate tasks and business processes. Using the latest tools like TensorFlow, PyTorch, and Scikit-learn, deep learning techniques, and natural language processing algorithms, we help you make the most out of your data.
Our machine learning and data science services begin with an in-depth analysis of your business needs and data to determine the most effective ML strategies. We work closely with you throughout the process, from developing custom ML models to data collection, analyzing data, and providing insights.
Our team is proficient in the programming languages like Python, R, and Java; thus can develop custom machine-learning data science solutions as per your specific needs. Connect with our artificial intelligence and ML consultants today and know how we can proceed with your ML project.
Let's Discuss Your Project
Machine Learning Consulting Services We Provide
ML Model Development Consulting
Want to provide accurate predictions or recommendations based on data? Need guidance in using machine learning technologies for your ML model development services? Contact us. Our senior machine learning consultants help identify new opportunities based on customer feedback and usage patterns. Let's talk to discuss your idea.
ML Model Evaluation and Validation
Want to identify areas where the machine learning model is underperforming? We verify the accuracy of the machine learning model on new data. This ensures that the model works well on new and unseen data. Talk to our ML consultants and data scientists professionals to understand the strength and limitations of your ML model.
Data Analysis and Preparation
If you want to gain an understanding of the data structure and its quality; we can help. We have a team of machine learning engineers who performs exploratory data analysis on a large amount of data and provide in-depth insights to make data-driven decisions. Get in touch with our ML consultants to know how we can help you with the data analytics for your ML project.
Data Architecture Design
Have a large volume of data that is spread across departments? Struggling to organize data? Get in touch with us. Our ML consultants and data scientists provide guidance on how your data is easily accessible and secured from unauthorized access. Leverage our data architecture design and get a data infrastructure that is scalable and grows as per evolving business needs.
Data Strategy Development
You might lose potential business opportunities if your data is not used properly. We conduct a data audit to understand what data is currently available and what data is needed. As per your business goals, we identify the data sources and tools and develop a comprehensive plan to leverage the data. Get our machine learning development services to get the most output from your data.
Predictive Analytics Model Development
Want to identify future trends and improve customer experience? We prepare data for predictive analytics, identify patterns, and trends and develop a strategy that helps you in decision-making. Get our predictive analytics consulting today and make predictions about future trends, patterns, and behaviors.
Clients Love Space-O Technologies
Space-O Technologies played a pivotal role in enhancing our app's recommendation algorithm. Their implementation of machine learning and AI-based algorithms significantly improved the quality of match suggestions, leading to a staggering 23% increase in successful user matches. Space-O truly understands the tech behind dating apps.
Jessica Baker
CRO, Social Media Company
View all Testimonials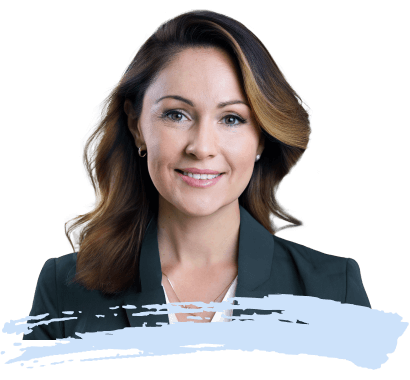 Looking for Machine Learning Consulting Services?
Tell us your requirements. Our senior machine learning consultants will assess the feasibility of using machine learning in their business, considering data availability, technology requirements, and business goals.
From BBC to TechCrunch, Our AI Solutions Are Making Headline
Advance ML Technology Stack We Use

Python

R

Java

C++

Julia

TensorFlow

Keras

PyTorch

Scikit-learn

Theano

Apache Spark

Apache Flink

Hadoop

SQL

Tableau

Power BI

Matplotlib

NLTK

Spacy

Stanford NLP

OpenCV

sci-kit-image

Pillow

AWS

Microsoft Azure

Google Cloud Platform

H2O.ai

DataRobot

Google AutoML
Why Choose Space-O Technologies?
98%
Success Score on Upwork
15+
ML-Based Projects Built
1000+
Jobs Completed on Upwork
55+
Unique Feature Implemented
100+
Small and Large Innovation
20+
ML Developers
100%
Development Transparency
13+
Years of Experience
1200+
Clients Worldwide
Want to Develop an ML-based Solution?
Get your idea validated today. Our ML developers develop scalable machine-learning solutions customized to your business needs. Get in touch with us.
Process We Follow for Machine Learning Consulting
01
Initial Consultation
In the initial call, our machine learning consultant understands your business. After that, we know your business goals and objectives. Next, we discuss the challenges and pain points you are currently facing in your business.
02
Problem Understanding
After we understand your needs and challenges, we identify the problem that you are trying to solve using machine learning. This will help us to frame the problem and provide the best machine-learning solution.
03
Assess Data Quality
We evaluate the quality and quantity of data by analyzing your data sources, data structure, data integrity, and data completeness. If the data quality is not adequate, we help you to collect more data or clean up existing data.
04
Creating a Project Plan
Once we have data, we make a detailed project plan based on the data provided. Our ML consultant outlines the project's scope, milestones, cost, timeline, and any other specifications as per your project requirements.
05
Data Preparation
Our machine learning consultant and data engineers prepare the data to train the model. We clean the data by removing the inaccurate data and transforming the data into a format used for your machine learning projects.
06
ML Model Development
Once the data is ready, our ML developers develop the ML models using languages like Python and R. The ML model is developed using different algorithms as per the requirements. Once developed, the ML model is evaluated using relevant metrics.