Industry
Finance, Cryptocurrency
App Type
Multi-Cryptocurrency Wallet App
Services Provided
Design, Development
Swipe is the first multi-currency and cryptocurrency wallet application, allowing people to send and receive different currencies/cryptocurrency across the world. Sending and receiving money between Swipe App users is free and real-time.
Moreover, the app also has a currency exchanger, enabling users to exchange their money in different currencies of the world, ranging from the US Dollar to the British Pound (GBP) with low exchange fee. Even, it supports cryptocurrencies like BitCoin and Ether.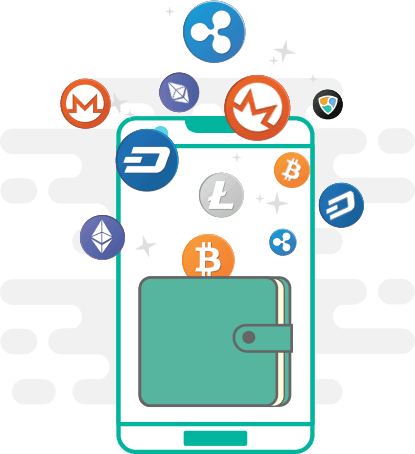 Our client for Swipe App is from London, United Kingdom. Currently, he leads a game development company that is based in London. From the last three years, he has been in the virtual currency industry, and due to his vast experience, he got the idea of developing a multi-currency wallet and cryptocurrency app that supports the maximum number of currencies of the world.
He wanted one such wallet application that helps people to send and receive currency/ cryptocurrency and exchange them with low fees.
To eliminate the need of downloading multiple apps that support different currencies and cryptocurrencies, he wanted to build a single mobile app solution that supports both currencies and cryptocurrencies.
While discussing the idea with our blockchain engineer, he explained different problems that people are currently facing when they transfer and receive money from different countries of the world. He also described the problem of exchanging currency and cryptocurrency. Let's checkout the problems that he explained us.
Challenges
Till date, there is not a single multi-currency and cryptocurrency wallet app through which people can send and receive different currencies/cryptocurrencies across the world.
To send and receive money in the form of currency and cryptocurrency from different countries, people are downloading and using different applications that support multiple currencies of the world. Because of this, making/receiving international payments is a pretty time intensive process for all the people worldwide.
If you regularly convert money between currencies and cryptocurrencies, you know how expensive the currency exchange fees can be. There are a lot of currency exchanger apps that claim to charge low exchange fees, but all of them have the hidden charges and fees that they take while converting.
Whether you are a traveler, a student studying abroad or simply remitting money for business purposes, you might be paying high amount of currency exchange fees, losing your big amount of money.
Have you ever been in the situation when you have currency or cryptocurrency in your wallet, but do not have sufficient money in your bank account and you have to make some urgent payments?
Many times, people wanted to withdraw their wallet currency or cryptocurrency and transfer to it their bank account or anyone else bank's account. Following this entire process manually consumes a lot of time of people, and in case of some urgency, they do not have any option. Due to unavailability of any solution or application that allows people to instantly transfer wallet money to any bank account, people follow a long and time-consuming process.
These are some of the major problems that a lot of people worldwide are facing because of the unavailability of multi-currency wallet and cryptocurrency wallet app that resolves above mentioned problems.