B2B Mobile App Development Company
We design and develop custom B2B apps for B2B companies and brands to streamline in-house B2B processes. If you want to make it easier to track sales, leads, stock and logistics with B2B solution, connect with us.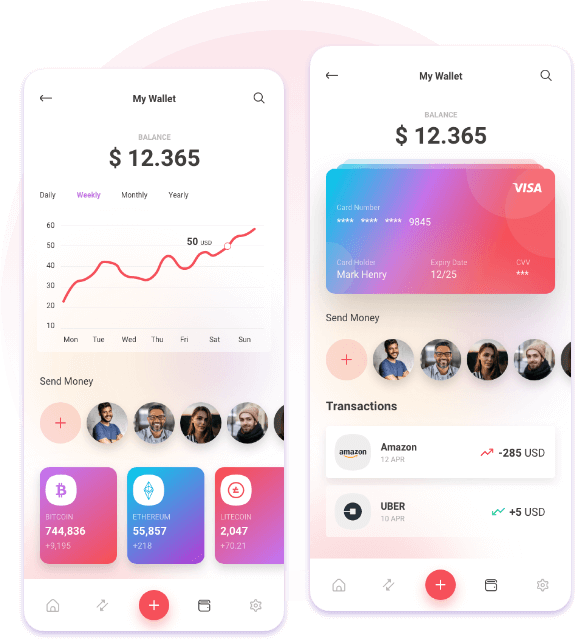 Top Mobile App Development,
Accredited By
Ready to Get B2B Mobile Apps To Manage Your Business?
If you are a CEO, CTO, or owner of the B2B business, then it must be a difficult task to attract new business, manage finances, track leads, monitor sales, and sales activities. With day-to-day business meetings, it is impossible to keep track of everything that is going on with your business. But B2B applications, be it mobile or web, are the perfect solution to run your business efficiently.
We, at Space-O Technologies, have experienced and qualified enterprise mobile app development team to comprehend your business to business requirements in order to design and develop the best B2B mobile app solution. With web and mobile-based b2b solutions, it is easy to track sales by an hour, day, week or month and monitor other ongoing tasks related to your business.
Clients Love Space-O Technologies
Space-O Technologies delivered exceptional, scalable solutions at a cost-effective price. We are happy to have them as our development partner.
Ashton Asherian
Co-Founder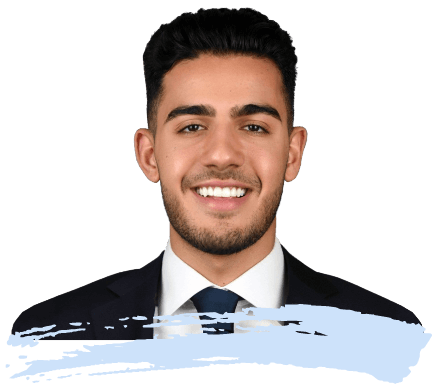 We Develop These Types of B2B Applications

B2B eCommerce app

B2B Sales App

B2B Order Taking App

B2B Delivery App

B2B App Marketplace

B2B Trading App
Benefits of Custom B2B Mobile App Solution

On-the-go-connectivity
Today, most of the b2b businesses have a hectic schedule and demanding work life, completing their work on the go while commuting, at home, or even on vacation. So, businesses that have b2b mobile app solutions are taking advantage of this flexibility. In fact, the mobile platform has made it easier to interact with customers, identify leads and collaborate with team members anytime and anywhere.

Improve communication
Communication is the key to success in business and this is the reason why your b2b business needs a mobile and web-based business to business application. Emails, sending documents, chatting, files or interconnecting with multiple offices and team members are a part of everyday activities in the office. To improve communication between multiple offices and teams, a custom b2b software for mobile devices and web is a great option to address specific communication requirements of your business, making a huge difference.

Manage things better
To run your b2b business smooth and manage everything like tracking employees' in and out time, task assignment/fulfillment, and sudden leaves, nothing is better than a mobile software solution. A b2b sales app covers all the mentioned functionalities, enabling businessmen to create reports on a daily, monthly, and quarterly basis.

Boost efficiency
Creating new departments, hiring more people and making new teams and increasing output are the things that are part of every business. To properly manage and control these things, you can opt for a b2b mobile or web application that makes managing all these things easier. With just a few clicks, admin and sub-admin can manage things and boost the overall efficiency of the teams.
Want to Build a B2B App Solution to Manage Your Business?
Share your business requirements with us. Our experienced app developers will help you to validate your app idea.
One8 is a cloud-based transportation management system for the logistics company. It is a complete solution that helps a fleet business make transport requests, get an optimized route, and track drivers. One8 has 3 components – Driver's App, Company Admin, and Super Admin. We have developed an Android app for the drivers and web portals for company admin and super admin.

Top Features of One8:

Tracking drivers and vehicles in real-time
Details of picking up and dropping off shipments
Trip summary and completed trips
Manage vehicles, drivers, and trips

NetQuote

NetQuote is an enterprise-level application that allows our client's enterprise named SunnyCal Solar to fill customers' requirements in digital form and generate an instant quotation. In fact, employees of SunnyCal Solar access the data anytime and edit it if required. In short, this enterprise mobility solution has made it easy for SunnyCal Solar employees to maintain customers' data in digital form.

Top Features of NetQuote App:

Instant quote generation
Digital signature
Email quote directly from the app
Generate Invoice in PDF format
Our Developed Apps Have Been Featured In
Why Choose Space-O Technologies For
B2B App Development?

Clean and efficient coding
Our B2B mobile app development team has hands-on experience in developing advanced quality business to business mobile apps, following clean and efficient coding standards to deliver top quality apps.

Proper documentation
Our sales representative team is dedicated to preparing proper documentation of your project so that you can easily scan it and comprehend it. The detail documentation contains all the important aspects of the project.

Experience B2B app developer
At Space-O Technologies, our mobile app developers have technically sound and industry-specific expertise that required to develop b2b eCommerce mobile apps.

Flexible hiring model
We, at Space-O Technologies, provide a flexible hiring model, allowing you to select expert developers on hourly and fixed price cost.

Agile app development process
We follow an agile app development process to develop all types of mobile apps for business. However, it also depends upon the mobile app we are developing for our client.

100% transparency
We believe in maintaining complete transparency with our clients, so we keep them updated throughout the project. We share project progress and other important details about it during the development cycle.
Looking to Develop B2B App Solution?
Discuss your app requirement with our experienced team. Let's develop a B2B app solution that aligns with your business requirements.
B2B Mobile App Development Process
01
Analysis of Requirements
Get to know your business challenges
Understand your requirements
Offer you a solution
02
Consultation & Strategies
Make business strategies
Plan a roadmap for your needs
Get your feedback on the plan
03
Wireframing & Designing
Blueprint structure
Wireframing each screen
Designing the app
04
App Development
Coding the app
Layout main sections
Client's feedback
05
App Testing
Testing the app
100% bug-free
Take your final approval
06
Deployment
Deploy to your server
Deploy to App Stores
App available for users
Entertainment
Banking & Finance
Travel & Tourism
Appreciation from Clients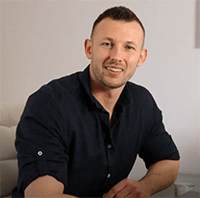 Steve
USA
I would like to thank the entire Space-O team for helping us with our photo editing app. We have been working with other developing teams before, and we were able to find Space-O. And all the other developers failed to deliver all great working apps for us. Space-O helped to design the app in a very user-friendly way. They helped us to navigate solutions for the app. And overall went above and beyond with our request.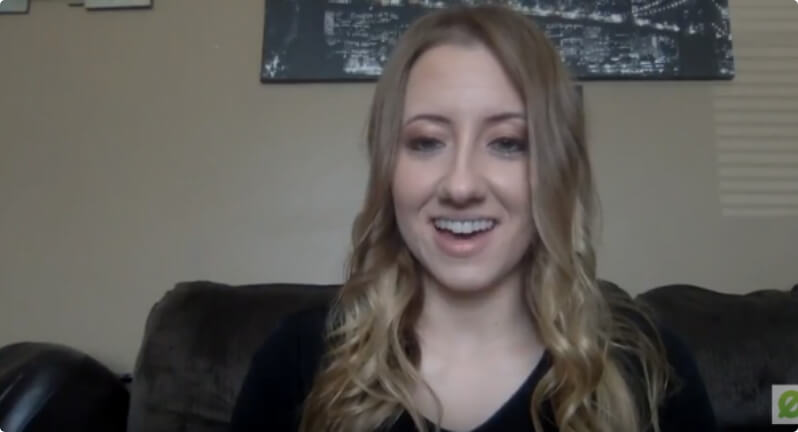 Olivia Grande
USA
This was the first app I've ever developed and they been extremely helpful every step of the way, answering questions, writing recommendations, and tips. If you're looking for a high-quality app, definitely go with Space-O technologies.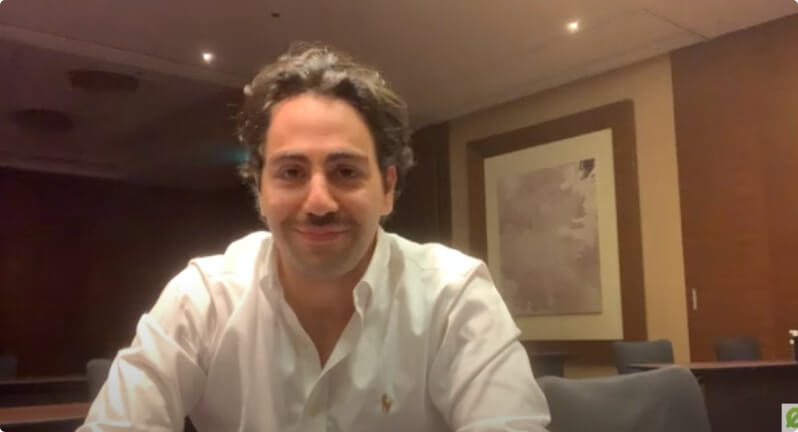 Kaveh
UK
When we started 2 years ago, the main struggle was to find the right developing team, because the problem was we were all quite demanding in terms of quality. And, this showed that we were able to develop some successful apps. But, this would not have been possible without Space-O.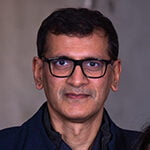 Aamir Jaffar
Kingdom of Saudi Arabia
I hired them for a BA assignment for a project. They did a fantastic job. Quite professional and also good at making the customer understand non technical aspects. Put their mind to think like the customer. A guy named Jaimin was assigned as the work lead and really appreciate his knowledge, understanding customer perspective on the assignment and come up with very valid suggestions. Recommended for mobile app development.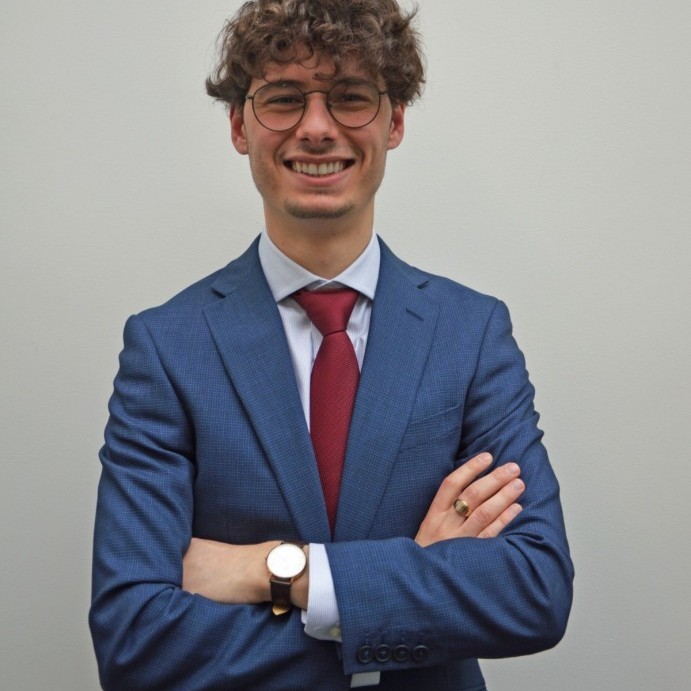 Riccardo Petrachi
United Kingdom
We searched online for app developers that had an extensive experience in mobile app development as well as a strong presence in the market. We chose Space-O specifically because of the up-close experience we had with another app they had developed and we wanted to achieve the same high level of standards, quality, and satisfaction. We were looking for brilliant experts and we found them.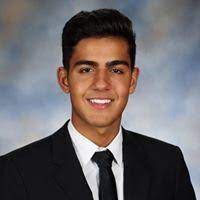 Ashton Asherian
USA
Space-O Technologies showed genuine interest in the project. The efficient team delivered quality results at a cost-effective price. We wanted to develop a minimum viable product that would be ready for scalability. It was a great experience working with them. We are so happy that we had the chance to meet Space-O. We love their work. Their project management and structure were amazing. The team loved what they were doing. There was passion behind every single piece of work.

Tom Asare
Ghana
The app was successfully launched and fulfilled original expectations. The Space-O Technologies team was communicative and effective in completing the project. The app is available in the Google Play store, and we're thrilled with the final product. They were a highly efficient team to work with. They were strong communicators—whenever I had an issue they were available. Additionally, they were timely in getting deliverables to us.

Nick Power
Australia
Eugene, Vlad, Jigar and their respective teams have been fantastic on all the various apps they have worked on and developed for us over the past 18 months. They are always proactive, responsive to questions and consistently provide top quality development and design work. The use of Skype, email and their own project management tool also makes it easy to keep track on how a project is progressing. I would highly recommend Space-O Technologies for any iOS development or design.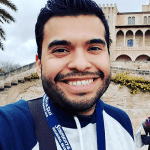 Mark
USA
I can't say enough about how great of a partner Space-O has been to work with over the past year. They were always pushing the project forward and ensuring quality checks at every turn, even pieces of my app that I should have caught before sending to development. Will definitely be referring any clients of mine to Space-O and will have them first on my list of partners to work with.
Top Blogs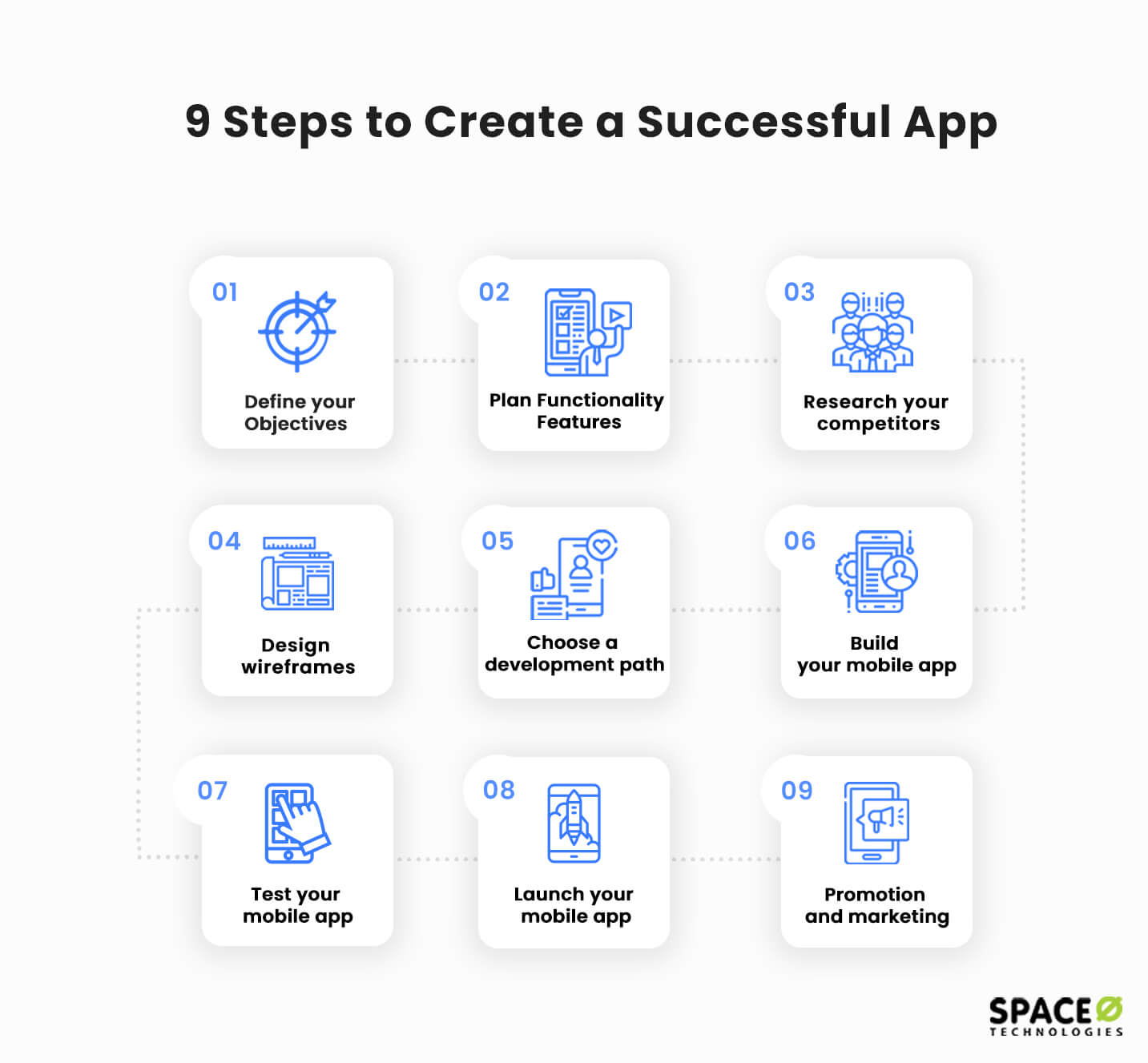 November 30, 2021
59177622
Do you want to learn how to create an app? Read this guide to have a clear idea of designing, developing, and launching a successful mobile app from scratch.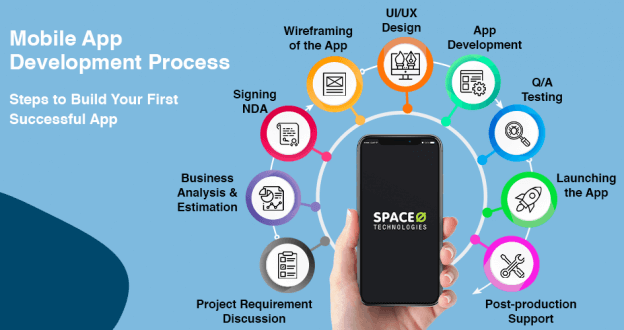 January 24, 2022
48486192
Want to know the mobile app development process steps to build your first app? Check this guide by a leading app development company.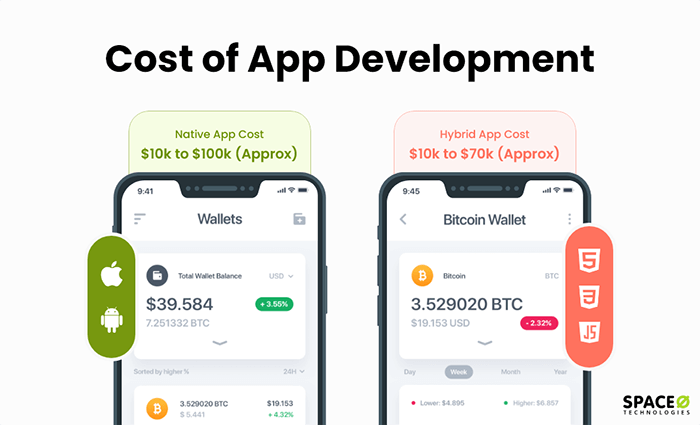 February 12, 2021
1443416
Have an app idea? Want to make it a reality? Want to know the exact cost of app development and timeline? Check this complete guide.
Frequently Asked Questions
Is there any process you follow to protect my shared information and the b2b app idea?
Yes, we do have a process of signing a non-disclosure agreement with our every client in order to ensure that their information related to their project is safe and secure with us.
What do I get in the free consultation?
In the free consultation, our expert will resolve your queries that you may have related to b2b mobile apps. In addition, our expert will also comprehend your business and its requirements and suggest the best b2b mobile solution with the right features and functionalities. So, as per the availability of experts, we will book your free consultation.
Do you provide the documentation for the b2b mobile solution? Do I own the code?
Yes, of course, we provide complete documentation for the b2b marketplace app that we develop for your b2b business and startup. So, you own the code of your b2b business apps.
What if I need any change in my b2b mobile app? How will I communicate my requirements?
In case, if you need any change in your mobile b2b application, you can communicate with the assigned point of contact. You can discuss the changes that you need in the b2b development and he will communicate with developers.
Will you assist me to upload the app to the app store?
Yes of course. As an app development process, our mobile app development team will take care of uploading your custom b2b apps on the Apple App Store without any additional cost.
Do you provide post-deployment support?
Yes, we do provide 3-month technical support without charging any extra cost. In this 3-month support period, if you face any technical issue while accessing your b2b software or b2b web application, our support team will assist you.