Testimonials from Our Amazing Clients
These success stories from across the world make us happy and encourage
us to keep doing what we are doing.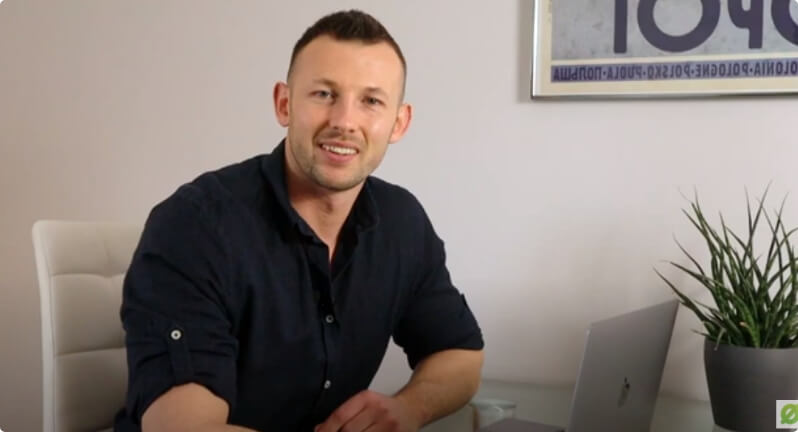 From app idea validation to publishing, Space-O helped us.
I would like to thank the entire Space-O team for helping us with our photo editing app. We have been working with other developing teams before, and we were able to find Space-O. And all the other developers failed to deliver all great working apps for us. Space-O helped to design the app in a very user-friendly way. They helped us to navigate solutions for the app. And overall went above and beyond with our request.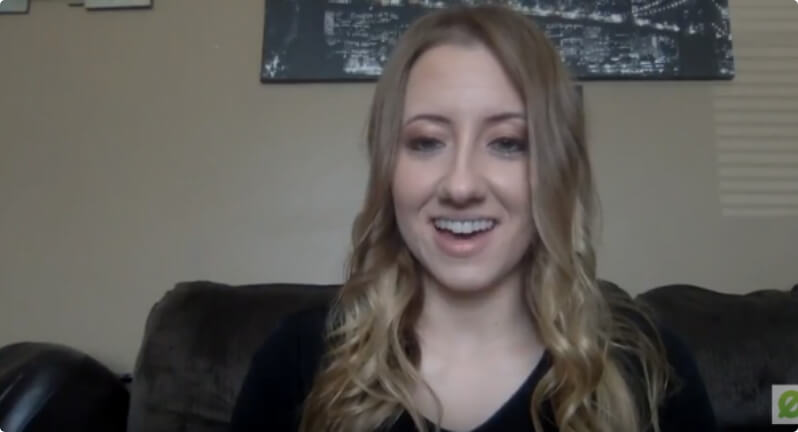 They were highly recommended to me by my mentor and I am so glad that I chose to work with them.
This was the first app I've ever developed and they been extremely helpful every step of the way, answering questions, writing recommendations, and tips. If you're looking for a high-quality app, definitely go with Space-O technologies.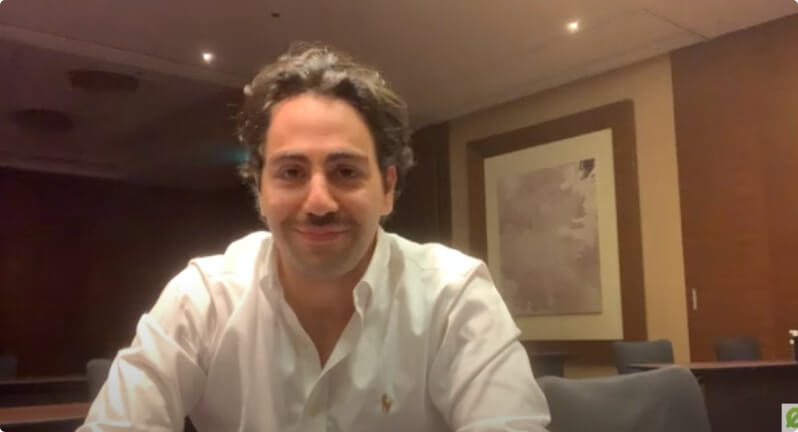 We were all quite demanding in terms of quality, but Space-O has managed to go beyond, to fulfill our expectations.
When we started 2 years ago, the main struggle was to find the right developing team, because the problem was we were all quite demanding in terms of quality. And, this showed that we were able to develop some successful apps. But, this would not have been possible without Space-O.

Co-founder and Director at Fenix Innovation LTD

"We saw a high engagement with 500 downloads in 2 weeks and received positive feedback from users."
We searched online for app developers that had an extensive experience in mobile app development as well as a strong presence in the market. We chose Space-O specifically because of the up-close experience we had with another app they had developed and we wanted to achieve the same high level of standards, quality, and satisfaction. We were looking for brilliant experts and we found them.
The deliverables are amazing and beyond expectations. We are very satisfied with the look and freshness of the mobile app as well as the easiness to use. Within two weeks of the app launch, we saw a high engagement with 500 downloads and received positive feedback directly from users. Users have found the app is easy to use, they love the design and had an overall positive experience.
Services we provided: iPhone app development, Android app development, UI/UX design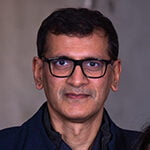 Aamir JaffarKingdom of Saudi Arabia
I hired them for a BA assignment for a project. They did a fantastic job. Quite professional and also good at making the customer understand non technical aspects. Put their mind to think like the customer. A guy named Jaimin was assigned as the work lead and really appreciate his knowledge, understanding customer perspective on the assignment and come up with very valid suggestions. Recommended for mobile app development.
Douglas LaverAustralia
The Space-O team were great to work with. Every part of the process went as per the agreed schedule, and the finished prototype met, and in most cases, exceeded my expectations. While Space-O wasn't the most price competitive of the quotes I received, the quality of their work, professionalism, and product, was well worth the additional cost. Highly recommend, and will continue to use their services for future projects.
PhilipUnited Kingdom
They performed in all aspects excellently. They have given well-appreciated discounts at various stages of the project and also with suggestions that saved cost. When it comes to delivering, they were always ahead of time. We don't know how they do that but that's very impressive. Their agility and customer support is on a different level, well appreciated.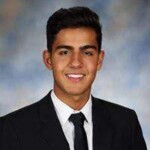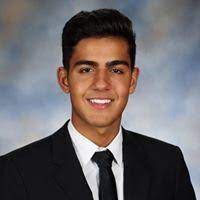 Ashton AsherianUSA
Space-O Technologies showed genuine interest in the project. The efficient team delivered quality results at a cost-effective price. We wanted to develop a minimum viable product that would be ready for scalability. It was a great experience working with them. We are so happy that we had the chance to meet Space-O. We love their work. Their project management and structure were amazing. The team loved what they were doing. There was passion behind every single piece of work.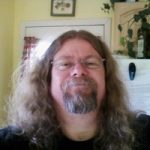 Kevin HartleyUSA
After spending a lot of time researching online, I settled with Space-O due to the reviews and the fact that their site claimed that conversion of excel spreadsheets to apps was a specialty (which it is). The team offered an innovative approach to mitigate communication barriers. The best thing is – the app operates and flows exactly as I had hoped! Saving many man hours and waste through simply using this app as opposed to how things were previously done. Space-o Technologies did everything I asked to them and provided the exact product I was looking for. I intentionally left the project open ended. It is my desire to see this app adapted by other municipalities along the Front Range of Colorado in order to Standardize and streamline the audit process. Looking forward to work again with Space-O. Cheers, team!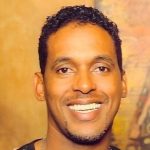 Marc ChambersUSA
Space-O continually went above and beyond the requirements of the project, developing a remarkably robust and functional platform. By handling any issues promptly, the team proved their excellent project management and communication skills. I can't even explain with how impressed I am now working with them. I would have been satisfied if they had delivered what they had sold me, but this service goes above and beyond.What was very unique about Space-O is how they make sure the milestones aren't missed. I guess that goes along with why I'm so satisfied with their service. Their responsiveness and their exceptional documentation are Space-O Technologies' best qualities. There are plenty of other companies that deliver great quality work, but the reason why I'm talking about Space-O Technologies is because I believe their project management and their communication saves me money.

Sanjeev ChandakIndia
The client is a financial startup that enables payment and money lending for the micro-merchants and small businesses. The client sought mobile app development to enable faster payments and offline transactions. Space-O Technologies was involved in developing an Android and iOS mobile app that customers can use to make payments. Space-O Technologies also developed the backend for the project. The project completed within the committed time and budget.The client is satisfied with the services and support of Space-O Technologies and praised them for their technical expertise and accommodating approach. The client highly recommends Space-O Technologies to their friends and colleagues.

Gianluca de ArcangelisGermany
We needed to create an iOS app to calculate gas turbine performance and availability based on the user's selection. Space-O Technologies developed an iOS app with the required calculation functions. They delivered a simple, fast app that's versatile and functional. They were extremely smooth and efficient, requiring minimal oversight from our side. They were flexible enough to accommodate internal preferences. Internal stakeholders are pleased with the app's usability and unintimidating flow. Independent and adaptable, Space-O Technologies instituted an effortless collaboration and respected established practices.

Tom AsareGhana
The app was successfully launched and fulfilled original expectations. The Space-O Technologies team was communicative and effective in completing the project. The app is available in the Google Play store, and we're thrilled with the final product. They were a highly efficient team to work with. They were strong communicators—whenever I had an issue they were available. Additionally, they were timely in getting deliverables to us.

Doug VincentSpain
Space-O Technologies collaborated well and provided consistent communication. They developed my apps and website. Their communication was good. Their team worked well.

Ali HusainzadaUSA
I value the support that Space-O Technologies has offered. Their team is very receptive to making adjustments and improvements. Their team had no issues with change requests and their project manager always provided great solutions. Furthermore, their commitment to client success and fair pricing makes them the go-to partner for future projects.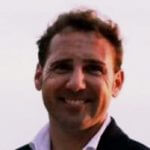 Antonio Quero-DiazSingapore
I hired Space-O to help build my fitness and food log mobile apps. Professional, knowledgeable, and skilled, Space-O delivered a detailed mock app and a fully featured product that launched successfully. The team communicated well and readily grasped concept and intent. Their communication and ability to understand requests were top-notch. I was most impressed with their professionalism, their extensive end-to-end knowledge, and their design capabilities.

KevinHong Kong
Recently we worked with Space-O in developing our IOS app for the iPad Dexter and Friends. The project was handled from start to finish with great care, I enjoyed working with Ankit Shah and the rest of the development team. They were very responsive in dealing with minor set backs such as bug fixes. Their quality and assurance team didn't stop till I was completely satisfied with the final product. They also were proactive in suggesting improvements to the user interface and helped us develop an easy to use parental control which allowed our app to qualify for IOS app store's new 'Kids' section. I would highly recommend them if you are looking for a company who will stay within a reasonable budget and deliver a top quality product.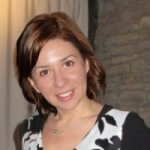 DesisLavaBulgaria
I had a great experience working with Space-O and I am so glad I chose them for my project. I think the way I explained my idea to them was a bit vague because I'm not a technical person but still they understood it really well, optimized it and laid out a perfect work plan. Extremely professional in all aspects of development - pre-development phase & documentation as well as execution, etc. The team's responsiveness is amazing and they work fast and efficiently to fix any bugs and deliver exactly what is requested. Space-O is a perfect fit for everyone who's new at this business or who have experience. I highly recommend Space-O and am looking forward to working with them again.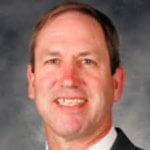 Steve DollensUnited States
I wish to acknowledge the team's effort in executing the project for Dollens Electric. Seldom do things go as initially imagined and requested, and such was the case for this project. However, the capability of the end product fills the need. The professionalism of your team and company is impressive. Thank you for a good effort.Best Regards,Steve Dollens

Nick PowerAustralia
Eugene, Vlad, Jigar and their respective teams have been fantastic on all the various apps they have worked on and developed for us over the past 18 months. They are always proactive, responsive to questions and consistently provide top quality development and design work. The use of Skype, email and their own project management tool also makes it easy to keep track on how a project is progressing. I would highly recommend Space-O Technologies for any iOS development or design.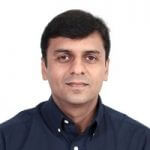 Dhaval RaoIndia
We chose Space-O Technologies over a few other options based on their portfolio, existing client base, team size and availability, and price estimate. We found the communication with Space-O Technologies to be effective. They were responsive and eager to work on our project. The team delivered a satisfactory app with added functions.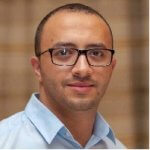 Ibrahim AlhemyariTurkey
Was a really great experience working with your team. Thank you for the hard work and great outcome.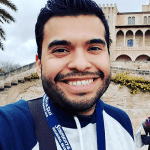 MarkUSA
I can't say enough about how great of a partner Space-O has been to work with over the past year. They were always pushing the project forward and ensuring quality checks at every turn, even pieces of my app that I should have caught before sending to development. Will definitely be referring any clients of mine to Space-O and will have them first on my list of partners to work with.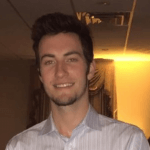 EliasUSA
The Space-O team was very responsive and helpful, great to work with. They did an excellent job with the design work we were looking to have done.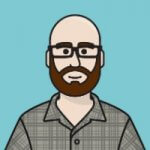 Keith GreensteinUnited States
100 STARS! My experience with the Space-0 team was amazing. They executed every aspect of my app perfectly, and often ahead of schedule. Space-0 clearly has vast knowledge and expertise in their field. They are professional, collaborative, communicative and creative. I've developed a number of apps over the years but this was by far my best experience. Very highly recommended.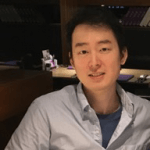 Mike ChanUSA
Space-O is one of the best development teams I've worked with. The quality of work is excellent and their communication skills are top notch. I highly recommend this development team and will be working with them again!

Barb RavelingUSA
This team was nice to work with and I felt like I got a great app for the price, which was very reasonable. They always got back to me right away and did the work quickly. I slowed the process down a couple of times by taking too long to make decisions, but they were always right on time and I was surprised how quickly they finished it!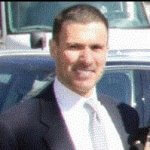 Colton WrightUSA
I've been working with Space-O for over a year now. Nice experience working with the group there. Lots of hurdles and each one was worked out professionally. Very happy with the final product and the work they put in. Thanks very much!!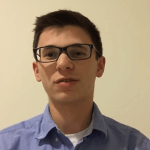 Sanzio, The Chain TeamUnited States
We really appreciate the flexibility given by Space-O Technologies. We got instant replies from them when we needed any changes in our mobile app. In fact, my team learned a lot while working with Space-O Technologies.It was an absolute pleasure working with Space-O. Thank you.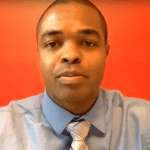 Parnell MaretUSA
Space-O is a great company to work with. I'm very satisfied with their professionalism, knowledge, advice, level of service, and timeline delivery. I highly recommend Space-O and Ankit to develop your next project. I will use them again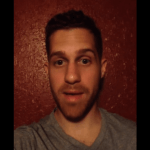 Michael CameronUSA
"No task is too small! This project was a dream of mine and I couldn't have brought it to life without Space-O's assistance. This is the fourth app that we have created together and each one has been a great success. Anytime I have a problem, they are always right there on top of it to provide the best solution.I have already turned a profit on the first app we have created which stands as the #1 education app in its class. I can't say enough as to how thankful I am to stumble across them. I will definitely come back for more projects as soon as another golden idea pops up. ? Thanks again Space-O!"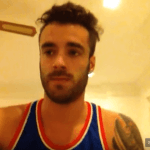 Gabrial MullerFrance
I can not stress how great the team is. They've already made 4 apps for my company. Development is spotless, theses guys can do anything, they know what they're talking about! I haven't any of my apps crash, design is surprisingly good. It's really high quality at a competitive price. Also the relationship with the team is great, they speak awesome english, understand everything perfectly, they're available on Skype: if you're hesitating with another company: hire SpaceO!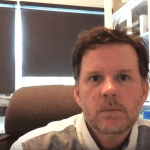 James & PatriciaUSA
Hire Space-O! The entire team, especially Ankit, were responsive to our requests, their turnaround time on changes was very fast and they stayed to the budget we had settled on in the beginning. Due to some issues on our end of the project it looked like we might miss a deadline. However, Space-O was able to adjust to our needs and because of their flexibility and hard work ethic we stayed right on schedule. Shakespeare300 was our first app and although we were, at first, very intimidated by the process, the team at Space-O made it a smooth, fun and a very professional process. We are very confident in recommending Space-O for any project!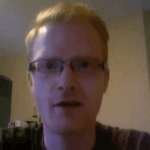 Matthew BellCanada
I had an absolutely good time working with Space-O. They genuinely impressed me initially with the interface designs and consistently followed through with constant internal communication and robust programming. I would like to work again with Space-O in the future. If I could hope for anything more, it would be to have the project completed a sooner.

Jim Shoe
Overall, a successful project! Definitely had its challenges and delays, but in the end, got it done.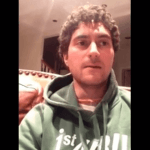 Onur Sahin
Space-O are the best programmers we have worked with. They are experts in programming and design. We highly recommend working with them, and appreciate the effort and time they put into making our app dream come true!