Taxi Booking App

Development Company

Want to hire the best taxi app developers? Looking to create your own taxi booking solution? We design, develop, and deploy complete taxi booking app solutions for Android, iOS, and web platforms.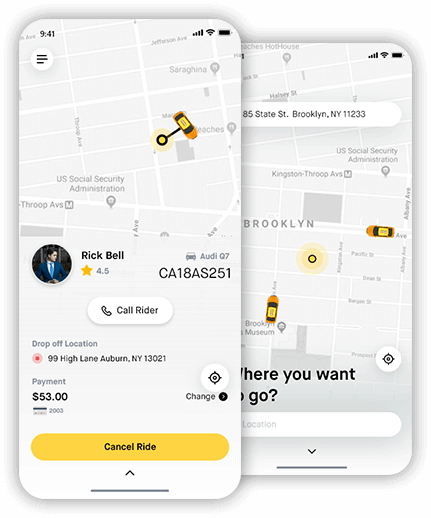 Testimonial

OlivierSwitzerland
In order to enter as a competitor of UBER in the Swiss market, I have made several investigations to find the best developer. I was very impressed at the beginning by the quality of the testing application process of Space-O. I decided to choose Space-O Technologies after a long investigation with a lot of competitors. During the process of the implementation, they assigned me a business developer who is in charge of understanding all my requests and developing them. I was very impressed by the dedication of my business developer, Mukesh, and his professionalism. I would recommend Space-O technologies to everyone.
Discover Top Booking Apps Developed by Space-O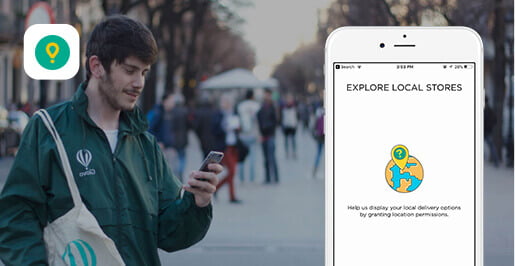 Covered by TechCrunch, the Glovo app is the most downloaded on-demand delivery app with over 50 million downloads. The app has successfully raised more than $1.2 billion in funding and it is available across 25 countries and 1500 cities. The app allows users to order from food, and medicines to alcohol on the go.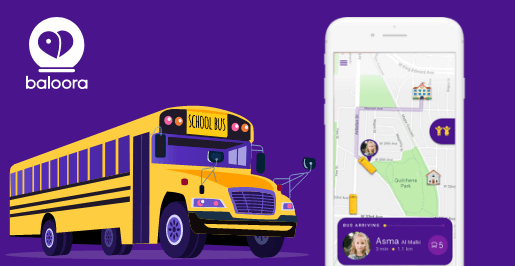 Baloora is a vehicle tracking system for school buses and a transportation solution for schools. It helps parents to know the real-time location of their children using a GPS system. In the time of rerouting and emergencies, parents will get personalized alert via notifications. The app also helps school admins to keep a track of students' safety.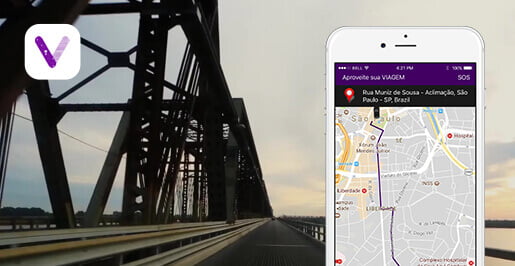 Venuxx
Venuxx is taxi booking app like Uber for women. The app is specially developed for Brazilian women to give them a safe riding experience. It is an easy to use app that allows women to book a ride with just a few simple taps. The app connects women drivers with women passengers exclusively.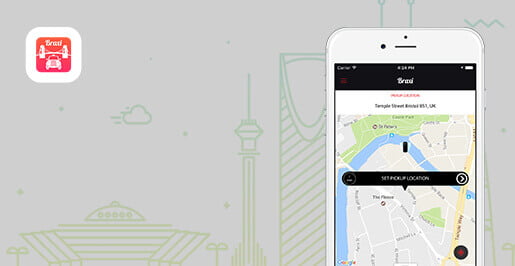 Braxi
Braxi is an Uber-like taxi booking app that is especially developed for local riders of Bristol, United Kingdom. This taxi solution comes with riders' and drivers' app and admin panel, allowing admin to manage both riders and drivers at single platform.
Expert Taxi App Development Company
Do you have a taxi startup or an established cab business? Doesn't it get tiring to keep a track of all the drivers and to calculate their wages manually? You might be noting down details of every trip in case you forget about it later. Did you ever think about going digital to manage your business more effectively and easily? Taxi booking app development by our expert developer will help you automate everything from cab bookings and payments to the total number of drivers and taxis, and generating reports. Won't that take off so much pressure off of you?
Armed with a team of experienced Uber app developers or taxi app developers, we can build you an app like Uber that includes dedicated driver and rider apps along with an admin panel (desktop panel). We have already launched more than 50 Uber-like taxi app solution or we can say apps like Uber.
Key Features of Taxi App
Special Requests
What if the rider has too much luggage? What if the riders needs a baby seat? Riders can request for special features like these and even ask for female drivers for enhanced safety. By integrating this feature in your app, you can provide what the riders want with no compromise on the customer service.
Save destinations
In big cities, many people usually take a cab instead of driving to work everyday. For people like them, we can integrate a feature in your ride sharing app that allows the riders to save a destination and avoid having to input the same address over and over again. It saves time and energy!
Advance Booking
With this feature, you can allow riders to book a cab in advance on your ride sharing app with ease. This prevents them from having to rush or be stressed about something at the last moment. It could be useful when your customers have an early morning flight and need to reach to the airport on time.
Multiple stops
There are times when multiple passengers get in the car together and want to be dropped off to different destinations along the way. Or when one rider has some work at various locations along the way. With multiple stops feature, they can easily do this and face no issues.
ETA and status
After booking a ride, this feature will show the rider an estimated time of arrival of the taxi to his or her location. The GPS tracking system will track the location of the driver and the screen will also provide other details like the car's number and details of the driver, with their phone number.
Fare calculator
If you integrate this feature, then as soon as the passenger will select a vehicle type and enter their destination, they will be shown the approximate cost for the journey. This helps the passenger set their budget and assure them that they won't be overcharged for booking a cab from your taxi app.
My destination
If this feature is integrated and the driver has some work in a particular destination, he can set the location. When he does this, the app will automatically send him trip requests from passengers who want to go on the same route or nearby. This helps him earn without going out of the way.
Map View & GPS tracking
What's the point of cab booking app without GPS or maps? Using the GPS and looking at the map, the driver can figure out the location of the user and also get directions from the most optimal route. This feature will also be integrated in rider's app and helps them keep track of the driver and the route.
Multiple vehicles option
With this feature, if a certain driver has more than 1 vehicle, he can enlist all of them in his driver's app. When he is going online for the day, he can choose which vehicle he is driving on that particular day and adjust it accordingly. He will be getting ride requests and payments as per the vehicle.
Driver Dashboard
With this feature, the driver will get to check various information in the dashboard such as past trips, upcoming trips, total earnings, number of hours he was online and other such details. The driver can also refer other drivers, and check his reviews to understand feedback provided by the riders.
Real time requests
It is important that an app like Uber sends instant and real time requests to the drivers in the vicinity. If the drivers face issue receiving the request, it affects their earnings and your business. Our Uber like taxi app developers can integrate a feature to send instant request to drivers in the area for fast customer service.
Ratings & reviews
The riders get the option to leave feedback, reviews and ratings for the drivers after the trip ends. Drivers can view the ratings they have gotten from the passenger and understand what they are lacking. They can also review the riders based on their behaviour during the trip.
Assign trips
Sometimes a rider may not be very tech-savvy and unable to book a trip online. For this, you can provide them with a number they can call for booking. In this feature, you can manually assign trips to drivers directly from the desktop panel and provide details about the passenger to them.
Admin dashboard
An extensive admin dashboard will allow you to set up fares, commission, check active and total drivers, check the trip history and details of each driver, check earnings for that day or the past, generate reports and invoices, and do a lot more! It helps you run your business smoothly.
Customer grievances
What's a better method of conducting market research than reading reviews of people who have actually used your app? As an admin, you can check all the feedback and ratings that users submit on the app. This helps you understand their needs and provide better service.
Fare management
You can use this particular feature to set up the fare calculation by inputting a base fare, fare per mile, fare per minute, waiting amount, toll rates, surge pricing and other such rates. This will automate the invoice generation based on various factors, making it easy for you to calculate.
Virtual Block
For any reason whatsoever, if you have to, then you can virtually block a particular driver for a limited period of time. This means that the status of the driver will be online but he won't be getting any trip requests and will have no idea that he has been blocked.
Admin reports
You can generate a number of reports from the admin dashboard such as turnover for a month or day or a certain period, the number of drivers and their details, total number of cars, the amount to be paid to the drivers, the details of trips and the riders and much more.
Unique Features

Preferred drivers
If we integrate this feature, and the riders love the service of a particular driver, they can set him as a preferred driver. By doing this, the next time a rider sends trip request and if that driver is in the vicinity then he will get a preference for the ride.

Emergency contacts
If you ask us to apply this feature, both riders and drivers can save a few emergency contacts in the app for their safety. When they click on the SOS button, it will send a text to their contacts with a link to GPS tracking of their location.

Regeneration of the trip invoice
Due to an issue in the GPS or connectivity problems, it could be that the invoice generated automatically has some miscalculations. In such cases, we can provide a feature, using which the admin can manually regenerate the correct invoice.

Multiple maps option
Although Google Maps is the most popular, there are other map apps too. We offer this unique feature that allows users to select the maps app that they are comfortable with. This acts as a trust building factor for your business and helps customers be more comfortable.
Want to Build a Ride-hailing App?
Want to discuss your business requirements? Want to validate your app idea and discuss advanced features for your app? Let's connect.
We Develop Taxi Booking App for
What is your taxi business for? Do you serve a particular niche? We have developed Uber like apps for the following types of taxi businesses:

Taxi or Ridesharing Companies
Do you own taxi business or a startup? Planning to turn it into an app? We have a team of taxi app developers to help you make your business better by handling more trips and bookings. The app will enable you to manage everything from tracking drivers to generating automated invoices to bookings in a few clicks. Position your business by developing a powerful app.

Car Rental Companies
Do you have a fleet of cars that you want to put up for rent? We provide complete car booking app development according to your requirement. Regardless of your business type, we can provide you with customized taxi booking app development for your business. Track your bookings, and invoices and manage your fleet from the app.

Limousine Service
Limos can never go out of style. In fact, they set the style. If you run a limousine service business, you will never be out of business. Expand your market by developing a classy ride-booking app for your business. Provide your customers with professional limousine rental services by offering them booking flexibility from the comfort of their homes.

Corporate taxi business
Large enterprises require cabs on a daily basis for their top-level executives and directors. However, It becomes difficult to manage booking as per their schedule. Decrease your delay time and develop a taxi app solution for your business. Hire taxi app developers and develop a complete solution for your corporate taxi business.
Are you facing challenges to manage your vehicle? Whether it is 10 to 100, we know is how to develop a customized fleet management solution that you can use to handle them better. Track vehicle location, repair status, and availability generate invoices and calculate the profit by availing custom fleet management app development.

Air taxi
Are you facing challenges to manage your vehicle? Whether it is 10 to 100, we know how to develop a customized fleet management solution that you can use to handle them better. Track vehicle location, repair status, and availability generate invoices, and calculate the profit by availing custom fleet management app development.
Our Taxi App Development Process
01
Analyzing Requirements
Understand your requirements
Learn your organization's goal
Identify a suitable solution
02
Wireframing
Prepare a blueprint structure
Wireframe of each screen
Take your feedback
03
Designing
Initiate the app designing
Prepare design elements
Receive your suggestions
04
Development
Front & back-end development
Organize main sections
Get an update on each milestone
05
Testing
App and performance testing
Code assessment
Bug fixing
06
Deployment & Maintenance
App deployment to App Stores
Deploy the app to your server
App maintenance and support
Why Custom Taxi Booking App Development Over Ready-made solution?
What would you prefer? A white label taxi app solution or something that was developed from scratch to fulfilling your requirements? Yes, there are many differences between the two. Why don't you take a look for yourself and then decide what you want to opt for?
Here are some reasons why you should go for custom taxi booking app development:
| Sr. No. | Ready-made Taxi Software Solution | Custom Taxi Booking App Developed By Space-O Technologies |
| --- | --- | --- |
| 1. | A white label taxi booking app solution is developed targeting a wide range of businesses. | A custom taxi booking app developed by Space-O helps you by focusing on your business and its requirements only. |
| 2. | There is partial or no control over the code. | You get complete control and rights over the code. |
| 3. | You need to pay a subscription fee every month. | Here, you only need to pay once for the initial development process. |
| 4. | You won't be able to customize it as much as you wish to. | You can customize the app completely and upgrade it as per your changing business needs. |
| 5. | There are higher chances of data breach and security threats. | Your app will be 100% data secure since there will be added security measures in place. |
Have an App Idea and Want to Make It Successful?
Tell us your requirements, estimated budget, and timeframe. Get a free custom quote for your project requirements.
Why Choose Space-O Technologies for Developing Uber-like Taxi Booking Mobile App?
Being a leading taxi app development company, we have developed and delivered over 50 taxi apps like Uber to clients worldwide.
When you partner with us, you get to choose from various flexible hiring models that we provide for mobile app development.
If you want to protect your unique idea, we sign a nondisclosure agreement for it with all our clients.
We offer complete technical support to you for the taxi application development.
You will also be given the details of a point of contact person, who'll be sending you updates about the project regularly. You are free to reach out to them if you need any help or want to update something related to your taxi dispatch solution.
Appreciation from Clients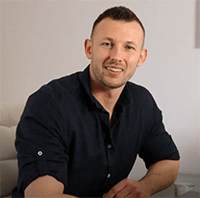 Steve
USA
I would like to thank the entire Space-O team for helping us with our photo editing app. We have been working with other developing teams before, and we were able to find Space-O. And all the other developers failed to deliver all great working apps for us. Space-O helped to design the app in a very user-friendly way. They helped us to navigate solutions for the app. And overall went above and beyond with our request.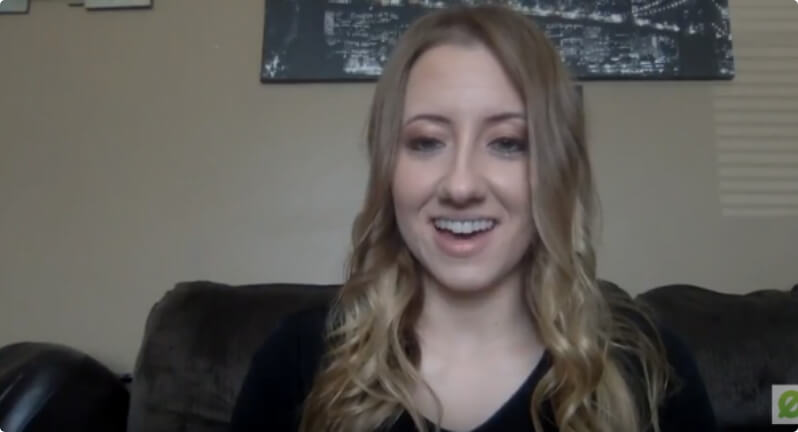 Olivia Grande
USA
This was the first app I've ever developed and they been extremely helpful every step of the way, answering questions, writing recommendations, and tips. If you're looking for a high-quality app, definitely go with Space-O technologies.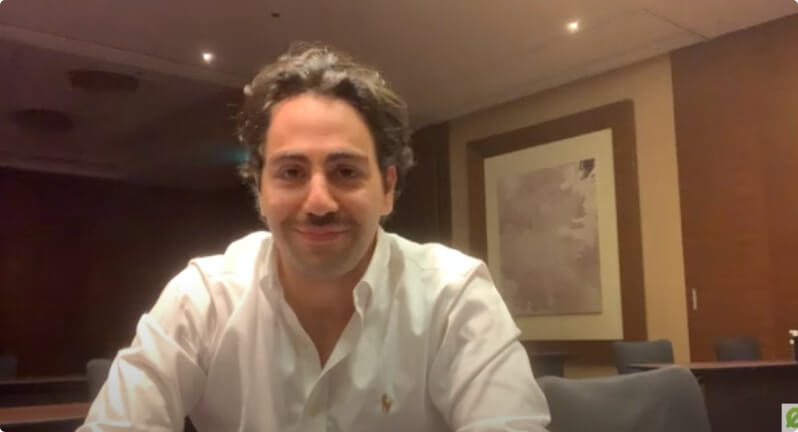 Kaveh
UK
When we started 2 years ago, the main struggle was to find the right developing team, because the problem was we were all quite demanding in terms of quality. And, this showed that we were able to develop some successful apps. But, this would not have been possible without Space-O.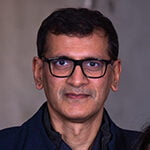 Aamir Jaffar
Kingdom of Saudi Arabia
I hired them for a BA assignment for a project. They did a fantastic job. Quite professional and also good at making the customer understand non technical aspects. Put their mind to think like the customer. A guy named Jaimin was assigned as the work lead and really appreciate his knowledge, understanding customer perspective on the assignment and come up with very valid suggestions. Recommended for mobile app development.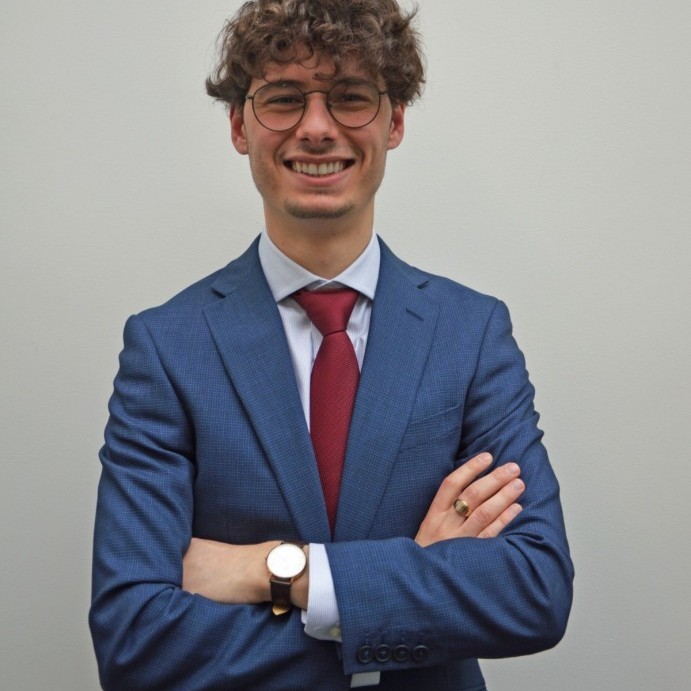 Riccardo Petrachi
United Kingdom
We searched online for app developers that had an extensive experience in mobile app development as well as a strong presence in the market. We chose Space-O specifically because of the up-close experience we had with another app they had developed and we wanted to achieve the same high level of standards, quality, and satisfaction. We were looking for brilliant experts and we found them.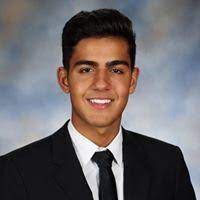 Ashton Asherian
USA
Space-O Technologies showed genuine interest in the project. The efficient team delivered quality results at a cost-effective price. We wanted to develop a minimum viable product that would be ready for scalability. It was a great experience working with them. We are so happy that we had the chance to meet Space-O. We love their work. Their project management and structure were amazing. The team loved what they were doing. There was passion behind every single piece of work.

Tom Asare
Ghana
The app was successfully launched and fulfilled original expectations. The Space-O Technologies team was communicative and effective in completing the project. The app is available in the Google Play store, and we're thrilled with the final product. They were a highly efficient team to work with. They were strong communicators—whenever I had an issue they were available. Additionally, they were timely in getting deliverables to us.

Nick Power
Australia
Eugene, Vlad, Jigar and their respective teams have been fantastic on all the various apps they have worked on and developed for us over the past 18 months. They are always proactive, responsive to questions and consistently provide top quality development and design work. The use of Skype, email and their own project management tool also makes it easy to keep track on how a project is progressing. I would highly recommend Space-O Technologies for any iOS development or design.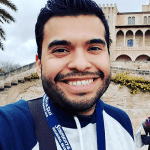 Mark
USA
I can't say enough about how great of a partner Space-O has been to work with over the past year. They were always pushing the project forward and ensuring quality checks at every turn, even pieces of my app that I should have caught before sending to development. Will definitely be referring any clients of mine to Space-O and will have them first on my list of partners to work with.
Frequently Asked Questions During Taxi App Development
I have only 10 registered drivers as of now, is it worth it to invest in a taxi app like Uber for my business?
Even if you have a limited number of registered drivers, we, being a taxi app development solution provider, suggest that you invest in developing an Uber-like taxi app for your business. This will help you provide a better service to your customers as well as drivers. It will allow you to automate everything rather than having to make manual reports every day.
Who will have the rights and the ownership of the code of my ride hailing app?
Copyrights and ownership of the code for your ride hailing app will belong to you solely and we will take no part in it.
How do you plan to allocate resources when you develop taxi app?
Depending on the hiring model you select and the scope of the project, we will be selecting our best taxi app developers and allocating them to develop taxi app like Uber for you.
After you develop taxi app for my business, will you deploy it too?
Yes, of course! Deploying your ride sharing app like Uber or taxi dispatch solution is part of our development process. We will be uploading it to the application stores from where your users can easily download it.
Can you add different payment gateways in my taxi booking app?
Yes, our taxi app developers are familiar with integrating several payment gateways like e-wallets, net banking, debit/credit cards and others in apps. Let us know which ones you want in your app and we will add them to it.
Will my ride sharing app be stable and secure?
We ensure the security of your ride hailing app by following coding standards and taking measures to prevent breach of data in any way. We conduct source code encryption, make provisions for data security on the servers and ensure that the code is clean and error free to make your app stable and secure.