Top Web App Developers,
Accredited By
Hire Dedicated Web App Developers
Looking to scale your business by developing a custom web application? Need access to a pool of committed and skilled web app developers? At Space-O Technologies, a leading web app development company, we have dedicated experts who transform your ideas into web applications.
Using cutting-edge technologies and programming languages like Python, JavaScript, Django, Ruby on Rails, AngularJS, and more, our experienced web app developers deliver top-tier web applications that ensure optimal performance, scalability, and security.
With vast industry experience, we've successfully completed over 350 web app projects in sectors like healthcare, finance, education, and e-commerce. When you hire our web development experts, you gain a partner focused on driving your business growth through custom web application development. Get in touch with us to hire web app developers.
Let's Discuss Your Web App Idea
Let's Discuss Your Project
Clients Love Space-O Technologies
Space-O Technologies delivered exceptional, scalable solutions at a cost-effective price. We are happy to have them as our development partner.
Ashton Asherian
Co-Founder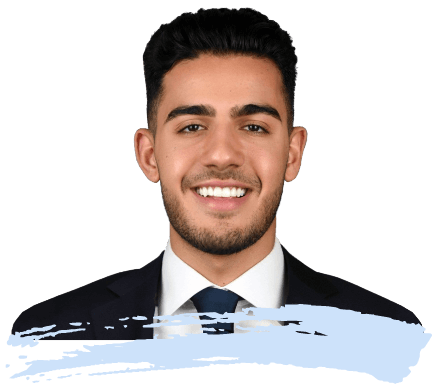 Our Web App Developers Have Expertise In
Web App Consultation
Need strategic guidance for your web app project? Leverage our consultation services for expert insights into web app development. You'll gain a well-defined strategy that identifies the right technologies, platforms, and approaches to successfully achieve your business objectives in web development.
Need a custom web application for your business needs? When you partner with us, you'll get a team of web app developers who understands your requirements and turn them into functional applications. You'll receive a custom solution that's not only efficient but also streamlines your business processes.
Web App UI/UX Design
Want your web app to stand out with an engaging, user-friendly design? Our team focuses on creating web apps that prioritize user engagement and satisfaction. With us, you get a design that's not only visually appealing but also boosts your user experience, ultimately driving conversions and increasing user retention.
Responsive Web App Development
Looking for a seamless user experience across all devices? We have a team of web application developers who build responsive web apps ensuring flawless performance on a desktop, tablet, or mobile. With us, you'll have a web app that delivers an interactive experience to your users, irrespective of device.
Migration and Upgradation
Thinking about migrating or upgrading your current web app? Our dedicated team of web application developers transits your web applications from legacy systems to modern platforms while keeping them updated with the latest features. Get a seamlessly upgraded web app with our web development services.
Web App Integration Services
Seeking seamless integration of your web app with other systems or services? Our team excels in creating integrations that ensure smooth data flow between your web app and other platforms. With us, you'll experience improved business efficiency and seamless interoperability between systems.
Looking to Hire Web App Developers?
Our dedicated web app developers are eager to help you transform your vision into a robust, user-friendly application. Contact us today to discuss your web development requirements.
Top Web App Solution Developed By Us
Our Developed Web Applications Have Been Featured In
Technology Stack Used for Web App Development
HTML
CSS
JavaScript
Angular
React
Vue.js
Bootstrap
Node.js
Python
Ruby
PHP
Java
.NET
MySQL
PostgreSQL
MongoDB
Firebase
AWS
Google Cloud
Heroku
Docker
Our Engagement Models to Hire Web Application Developers
We offer three types of customizable engagement models to fit your requirements, budget, timeline, and deliverables. Choose from any of these engagement models as per your business needs.

Part-time Developer
Create web applications by hiring offshore web app developers part-time for your business needs.
4 hours a day, 5 days a week

Billing cycle : Monthly

Minimum : 2 months

Available for you when required
Recommended

Full-time Developer
Build a dedicated web app development team on a full-time basis that exclusively works for you.
8 hours a day, 5 days a week

Billing cycle : Monthly

Minimum : 2 months

Works only on your project

Hourly Developer
Hire dedicated web app developers at an hourly rate as per your business requirements.
Billing cycle : Weekly/Monthly

Minimum: No conditions

Payment based on hours worked
Why Choose Space-O Technologies?
98%
Success Score on Upwork
100+
Small and Large Innovation
1000+
Jobs Completed on Upwork
50+
Web App Developers
55+
Unique Feature Implemented
350+
Custom Web App Developed
1200+
Clients Worldwide
13+
Years of Experience
100%
Development Transparency
Develop Custom Web App Solution for Your Business
Contact us. Our team of experienced web app developers closely works with you to understand your unique requirements and create custom web applications.
Process to Hire Web Application Developers
When you choose to hire web app developers from our team, we follow a structured hiring process to ensure a smooth and efficient hiring experience. Here's the process we follow to hire web app developers:
01
Requirement Analysis
We begin by understanding your project requirements, including the scope, functionalities, and web programming technologies needed for your web app development.
02
Skill Evaluation
We thoroughly assess the technical and communication skills and expertise of our web app developers to identify the best candidates who match your project requirements.
03
Shortlisting Candidates
Based on the evaluation, we shortlist a set of candidates who are highly skilled and experienced in web app development, ensuring they align with your specific needs.
04
Interviews and Technical Assessments
We conduct detailed interviews and technical assessments with the shortlisted candidates to assess their technical proficiency, problem-solving abilities, and cultural fit.
05
Client Interaction
We facilitate direct communication between you and the shortlisted candidates, allowing you to interact, discuss project details, and assess their suitability for your web app development.
06
Selection and Onboarding
After the final candidate selection, we diligently assist in the onboarding process, including comprehensive contract negotiations, meticulous paperwork management, and other necessary formalities.
Industries That Benefit From Our Web App Development Expertise
Explore how our experienced web developer follows a structured development process to cater to your specific industry requirements and deliver custom web applications.
Need custom web app solutions for the real estate market? We create feature-rich platforms that enable property listings, virtual property tours, advanced search functionalities, and seamless transaction management. This helps you to facilitate smooth property transactions.
Want to develop a web app solution for your food and beverage business? We develop online ordering systems with secure payment gateways, restaurant management platforms, and delivery tracking functionalities. This results in streamlined business operations.
Looking to develop a specialized web app solution for social networking platforms? Our solutions include user profiles, messaging features, content-sharing capabilities, community forums, and advanced privacy settings, providing users interactive social experience.
Grow your online business with our eCommerce web app development services. We create scalable eCommerce platforms with intuitive product catalogs, shopping cart systems, secure payment gateways, and inventory management tools. This establishes a strong online presence and boosts sales.
If you want to develop a health and fitness web app solution, get in touch with us. We develop fitness-tracking platforms, personalized workout planners, and nutrition-tracking tools, empowering users to achieve their fitness goals and live healthier lifestyles.
Looking to develop a web app solution for the education sector? We create learning platforms with multimedia content delivery, virtual classrooms with live interaction features, student management systems, and personalized learning experiences. This enables educators and learners to engage effectively.
Hospitality
Want to enhance your guest experience? Contact us. We develop hotel booking engines, property management systems, reservation platforms, and guest feedback and review management tools. This enables seamless bookings, personalized services, and efficient guest management.
Finance
Ensure secure financial operations with our specialized web app development solutions for the finance industry. We create banking systems, investment platforms, financial analytics tools, and secure payment gateways enabling organizations to manage transactions and analyze financial data.
Appreciation From Clients

Ali Husainzada
USA
I value the support that Space-O Technologies has offered. Their team is very receptive to making adjustments and improvements. Their team had no issues with change requests and their project manager always provided great solutions. Furthermore, their commitment to client success and fair pricing makes them the go-to partner for future projects.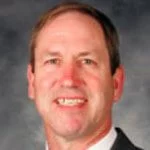 Steve Dollens
United States
I wish to acknowledge the team's effort in executing the project for Dollens Electric. Seldom do things go as initially imagined and requested, and such was the case for this project. However, the capability of the end product fills the need. The professionalism of your team and company is impressive. Thank you for a good effort.Best Regards,Steve Dollens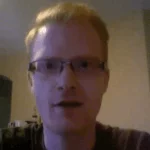 Matthew Bell
Canada
I had an absolutely good time working with Space-O. They genuinely impressed me initially with the interface designs and consistently followed through with constant internal communication and robust programming. I would like to work again with Space-O in the future. If I could hope for anything more, it would be to have the project completed a sooner.
Frequently Asked Questions About Hiring Web App Developers
How can I ensure the security and confidentiality of my web app development project?
To ensure the security and confidentiality of your web app development project, consider signing a non-disclosure agreement (NDA) with the hired web app developers. Also, discuss security measures, data protection practices, and code ownership rights during the initial stages of the engagement.
Will I have ownership of the source code developed by the dedicated web app developers?
Yes, as our client, you will have full ownership and control over the source code developed by our dedicated web app developers. You will receive the complete source code, enabling you to make any modifications, enhancements, or further development as needed for your web application. We prioritize transparency and ensure that the intellectual property rights of the developed code belong to you.
What are the benefits of hiring web app developers from Space-O Technologies?
When you hire web app developers from Space-O Technologies, you benefit from their expertise in developing customized solutions, their experience in delivering successful web development projects across various industries, and ongoing support and maintenance services for your web app.
What level of communication and collaboration can I expect with hired web app developers?
You can expect clear and frequent communication with our hired web app developers. We assigned a project manager who will be in touch with you to discuss your project's whereabouts. Our web app developers prioritize transparent updates, open discussions, and active collaboration throughout the project. Our team of web app developers uses effective project management tools and responsive communication channels to ensure a seamless workflow.
Do you have a dedicated QA/testing process for web app development?
Yes, we have a dedicated QA/testing process in place for web app development. Our team of quality assurance specialists conducts thorough testing at different stages of the development process. We perform functional testing, usability testing, compatibility testing, security testing, and performance testing to ensure that the web app meets high standards of quality, functionality, and user experience.
What level of support and maintenance do you offer after the web app is developed?
We offer comprehensive support and maintenance services after the web app is developed. Our support team is available to address any issues or bugs that may arise post-launch. Our team of web app developers provide timely updates, security patches, and bug fixes to ensure the smooth and uninterrupted functioning of the web app. Additionally, we offer different support packages tailored to your specific needs, ranging from basic maintenance to 24/7 technical support.