Our Valuable Clients
Our Software Developers Have

Experience In
Enterprise Software Development
Looking to scale your business? Our team specializes in creating enterprise software solutions like SCM, ERP, HRMS, and CMS. You get a software solution that streamlines your operations and boosts productivity.
Need a scalable and secure SaaS solution? Our team specializes in crafting SaaS applications that prioritize user experience and compliance. Benefit from built-in analytics and seamless integration capabilities.
Not sure which technology to choose? Our consulting services guide you through the maze of technology choices, helping you select the optimal stack. Make informed decisions as per your business objectives.
Integration and Migration
We simplify the complex process of data migration and system integration. Our team ensures a seamless transition between your existing and new systems, all while ensuring zero downtime and zero data loss.
MVP Development
Want to validate a business idea? We specialize in MVP development, enabling you to launch a functional, market-ready product in a short timeframe. This allows you to validate your business concept before making an investment.
Need a web app that represents your brand? Our web app development services focus on creating user-friendly, responsive designs that look good and drive engagement. A well-designed web application is your first step toward online success.
Build Your Extended Team in 48 Hours
Get in touch with us today to find the perfect software developer who meets all your requirements.
Clients Love

Space-O Technologies

Space-O Technologies delivered exceptional, scalable solutions at a cost-effective price. We are happy to have them as our development partner.
Ashton Asherian
Co-Founder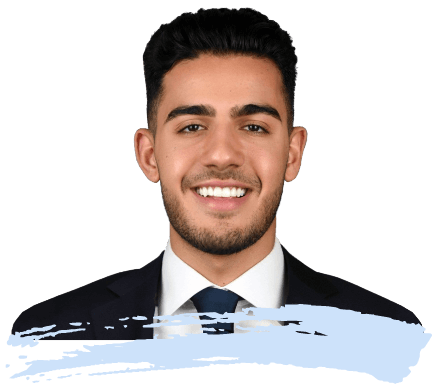 Hire

Software Developers in 48 Hours

Space-O Technologies streamlines your hiring process with our rapid onboarding, enabling you to hire top talent within just 48 hours. Our 200+ in-house technical experts are pre-vetted, ensuring immediate, high-quality support for your projects.

Leveraging AI team-building and machine learning-powered algorithms, we provide qualified candidates for any role complexity or team size in a matter of days. Our developers are proficient in a diverse technology stack, like React, Node, PHP, Python, Angular, Swift, and Java, ensuring we meet any project requirement.

Choosing Space-O Technologies guarantees both speed and quality. Our stringent vetting process ensures that you get developers who are not only skilled but can also take complete ownership of your project, driving it to success.
Our

Portfolio

On-demand Food & Courier Delivery App
Glovo is an on-demand delivery app that has received a total funding amount of $1.2B from more than 33 investors. This doorstep delivery app has secured its place in the most downloaded Spanish lifestyle apps in 2018 and 2019.
Features of Glovo
Discover restaurants and local stores
Track order and delivery drivers
Real-time updates & notifications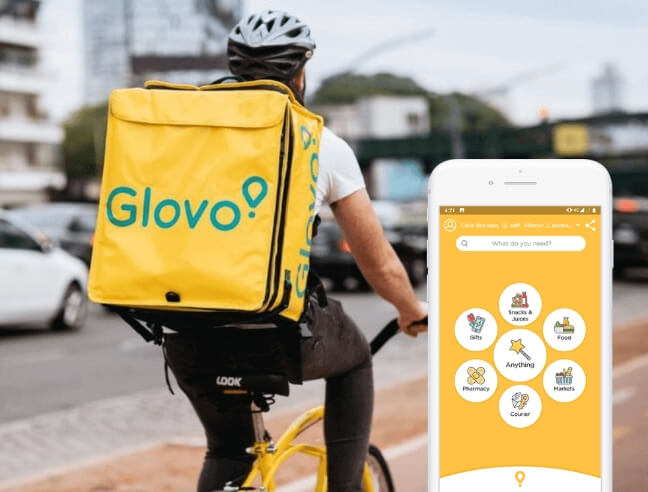 AI-powered eCommerce Search Bot
We have developed a ChatGPT-like eCommerce search bot that increased the speed of online stores by 23%. Developed using OpenAI technology, this solution delivers quick and relevant search results based on the user's intent.
Features of eComChat
Real-time inventory updates
Seamless integration
Misspelled term recognition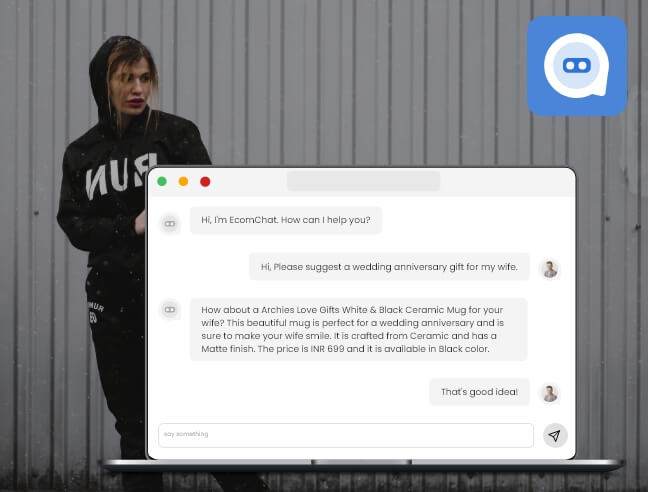 Our web developers have developed an eCommerce website for the residents of Hargeisa, Somaliland. To search for your favorite books, you can filter the options using authors and book names or ISBN (International Standard Book Number).
Features of Sahanbooks
Search/filter books
Order management
Payment integration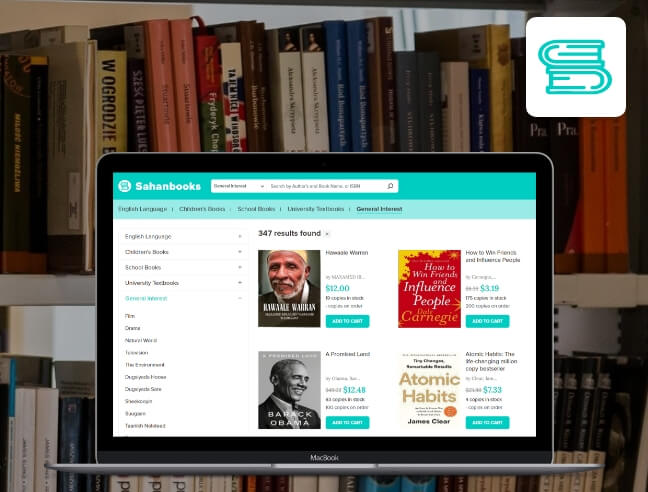 Software Solutions

We Develop

Our experienced software developers build custom solutions, cloud software, & websites to help you stay ahead. Explore the list of software solutions that we develop.
Enterprise resource planning software
Customer relationship management software
Human resource management software
Content management system
Learning management software
Fleet management
software
Software-as-a-Service Solution
Video editing
software
Project management
software
Our Software Solutions

Recognized & Featured In
Ready to Accelerate Your Project?
With our top industry talent, your project is in the reliable hands. Onboard our software developers in just 48 hours.
Used by Software Developers

Technology Stack
HTML 5
CSS 3
JavaScript
React
Angular
Vue
NodeJS
Python
Ruby
Java
PHP
.NET
MySQL
PostgreSQL
MongoDB
SQLite
Docker
Kubernetes
AWS
Azure
Google Cloud Platform
RESTful APIs
GraphQL
Selenium
JUnit
Jest
Mocha
Git
SVN
WebRTC
Elasticsearch
Our Hiring

Process

01
Analyze Requirements
We thoroughly assess your project needs to understand the skill set required.
02
Shortlist Candidates
Our AI-driven algorithms select the top developers that match your requirements.
03
Client Interview
You get to interview and approve developers to ensure they align with your project needs.
04
Contract & Onboard
We finalize contractual terms and initiate the onboarding process for immediate project start.
05
Project Kickoff
Development begins, complete with regular status updates and milestone reviews.
06
Feedback & Iteration
We implement continuous improvement based on your feedback for optimal results.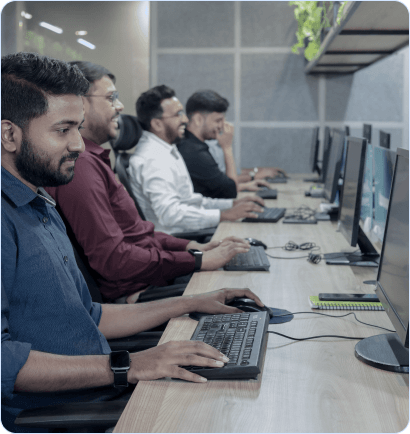 Why Choose

Space-O Technologies?

We, at Space-O Technologies, are a team of thinkers and doers, which constantly looks for different ways to improve things using the latest technology.
98%
Success Score on Upwork
4400+
Apps Live on App Stores
1000+
Jobs Completed on Upwork
200+
In-house
Team
13+
Years of
Experience
1200+
Clients
Worldwide
Hiring Software Developers

Engagement Models

We offer three customizable engagement models for hiring dedicated software developers, suitable for startups to enterprises. Using AI, we analyze your needs to recommend the best fit. Whichever model you choose, expect transparency, high quality, and regular updates.
Part-time Developer
Get a few hours of support from our software engineers to build your custom solution.
80 hours/month
4 hours a day, 5 days a week
Billing cycle : Monthly
Minimum: 2 months
Available for you when required
Recommended
Full-Time Developer
Leverage the experience of our software engineers, who will work dedicatedly on your project.
160 hours/month
8 hours a day, 5 days a week
Billing cycle: Monthly
Minimum: 2 months
Works only on your project
Hourly Developer
Hire software engineers on an hourly basis for quick deadlines, short tasks, and maintenance.
Custom hours
Billing cycle: Weekly/Monthly
Minimum: No conditions
Payment based on hours worked
Industries We Serve
Whether you're in healthcare, retail, or any field in between, we deliver solutions that cater to the specific challenges and demands of your business.
Finance
Manufacturing
Entertainment
Travel
Legal
Construction
Appreciation from

Clients

Ali Husainzada
USA
I value the support that Space-O Technologies has offered. Their team is very receptive to making adjustments and improvements. Their team had no issues with change requests and their project manager always provided great solutions. Furthermore, their commitment to client success and fair pricing makes them the go-to partner for future projects.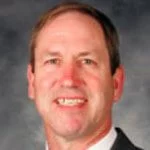 Steve Dollens
United States
I wish to acknowledge the team's effort in executing the project for Dollens Electric. Seldom do things go as initially imagined and requested, and such was the case for this project. However, the capability of the end product fills the need. The professionalism of your team and company is impressive. Thank you for a good effort.Best Regards,Steve Dollens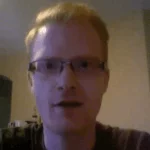 Matthew Bell
Canada
I had an absolutely good time working with Space-O. They genuinely impressed me initially with the interface designs and consistently followed through with constant internal communication and robust programming. I would like to work again with Space-O in the future. If I could hope for anything more, it would be to have the project completed a sooner.
Frequently Asked Questions
How much time does it take to build a software solution?
On average, the software development timeline takes from 4-9 months for simple software. The size and complexity of the project are the biggest factors in its overall duration. After an in-depth consultation and requirement analysis, we provide you with a detailed project timeline that breaks down each development phase, from ideation to deployment, along with estimated completion dates.
What is the team composition for my software development project?
The team composition can vary depending on the project's needs, but a typical development team at Space-O Technologies includes a Project Manager, Business Analyst, Front-end and Back-end Developers, Database Experts, and Quality Assurance Testers. This multidisciplinary approach ensures that all aspects of your project are expertly handled from start to finish.
Are there any hidden costs once the project starts?
At Space-O Technologies, we pride ourselves on financial transparency. All costs associated with your project are clearly outlined in the initial proposal. Should any additional costs arise due to unforeseen changes in scope, we will communicate these to you for approval before proceeding, ensuring there are no hidden or unexpected fees.
Do you sign an NDA if I hire a software developer from Space-O Technologies?
Yes, we take the confidentiality of your project extremely seriously. To safeguard your intellectual property and confidential information, we are fully prepared to sign a Non-Disclosure Agreement (NDA) before the commencement of any discussions or work.
Who owns the source code?
At Space-O Technologies, we believe that you should have full ownership of the work you've paid for. Once the project is completed and all payments are settled, the source code and all related intellectual property are transferred to you. We provide all necessary documentation to confirm this transfer of ownership, ensuring that you have the legal rights to modify, distribute, or sell the software as you see fit.
How do you handle project delays or setbacks?
We understand that delays and setbacks can happen in any project. At Space-O Technologies, we employ agile methodologies that allow for flexibility and quick adaptation to changes. If a delay occurs, we immediately communicate the issue, adjust timelines, and allocate additional resources if necessary to get the project back on track.
Will I have complete control over the hired software developers?
Absolutely. The developers you hire from us act as an integral part of your existing team, adhering to your project management methodologies and reporting protocols. You have full control over their tasks, priorities, and overall project direction.
What happens if I want to make changes to the project scope?
Changes in project scope are not uncommon, and we are well-equipped to handle them. If you wish to make changes, we'll assess the impact on timelines and costs and provide you with updated projections. Any changes are documented and only implemented upon your approval, ensuring full transparency.
How do I communicate with the developers?
Effective communication is key to successful project delivery. We offer a range of communication channels, such as Slack, Skype, and email, to facilitate seamless interaction. Additionally, we provide weekly status reports and hold regular meetings—both scheduled and ad-hoc—to ensure everyone is aligned and the project is on track.
Is it possible to hire a complete software development team?
Yes, we offer the flexibility to hire a fully-equipped development team that can include a mix of front-end, back-end, and database experts, along with QA testers and a dedicated project manager. This allows you to have a comprehensive team that can handle all aspects of your project from start to finish.
How do you handle data backup and recovery?
Data integrity is crucial for us. We implement regular data backups and employ robust recovery protocols to safeguard your project data. All backups are encrypted and stored in secure, geographically dispersed data centers to ensure maximum security and quick recovery in case of any data loss.
Do you offer a trial period for the developers I hire?
Yes, we offer a 1 week trial period for the developers you hire from us. This allows you to evaluate their technical skills, soft skills, work ethics, and compatibility with your project before making a long-term commitment. If you're not satisfied during the trial period, we offer the option to either replace the developer or terminate the engagement.