Software Consulting

Services We Offer
Architecture and Design Consulting
Looking for a software solution that's scalable, reliable, and easy to maintain? We guide you through the complexities of architectural decisions, helping you choose the right frameworks, technology stacks, and design patterns that align perfectly with your business objectives.
DevOps and Automation Consulting
Streamline your software development lifecycle with our DevOps and automation consulting services. We implement continuous integration and continuous deployment (CI/CD) pipelines, automate testing, and optimize your operations for speed and reliability.
Stay ahead of the competition by modernizing your legacy systems. Our team will guide you through the migration process, from assessing your current infrastructure to implementing the latest technologies, ensuring a smooth transition and immediate performance gains.
Software Product Consulting
Whether you're launching a new SaaS product, or improving an existing cloud-based solution, we offer valuable insights. We guide you through market trends, user experience design, and feature prioritization, helping you build a product that resonates with your target audience.
Business Consulting
Our business consulting services go beyond technology to address your company's broader operational and strategic challenges. From digital transformation strategies to business process optimization, we offer holistic solutions that align your IT initiatives.
Software Licensing/Compliance Consulting
Worried about software licenses and rules? We can help. Our team checks your software, manages your licenses, and makes sure you follow all the rules and laws. We also help you meet specific regulations like GDPR and HIPAA.
Transform Your Business with Our Consulting Expertise
Discover how our software development consulting services can empower your business. We provide tailored solutions to enhance your software projects, from inception to success.
Clients Love

Space-O Technologies

As the Director of IT at a nonprofit organization, I have been working closely with Space-O Technologies to revamp our IT infrastructure. Their software consulting services have not only helped us operate more efficiently but also ensured our limited resources are put to the best use. We're grateful for their support.

Robert Foster
Director, Non-profit Organization
View all Testimonials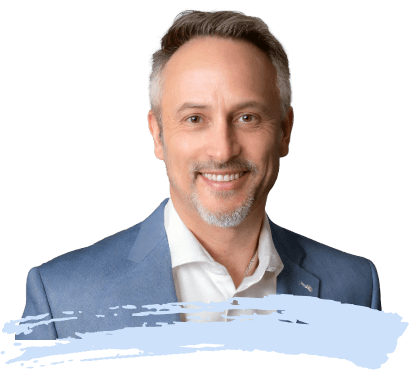 Top Software Development Consulting

Services Providers

Choosing the right technology and strategy for your software project is crucial but often confusing. That's where our expertise as a top software consulting services provider comes in. Whether it's selecting the right technology stack, implementing best practices like Agile and DevOps, or mitigating risk – we can help.

We offer specialized guidance tailored to your project's needs. With experience serving over 1200+ clients, including well-known brands like Nike and Saint Gobain, we help you make informed decisions throughout your software development. Having developed some of the most popular software solutions like Glovo, H2GO, and Sahanbooks, we ensure you maximize your technology investments.

If you are looking to develop a long-term software strategy, we can provide valuable insights into market trends, emerging technologies, and competitive landscapes. Being a leading software development agency, we are committed to excellence, and this is reflected in our extensive client portfolios.
Let's Discuss Your Project
Get in touch with our top software consultants.
Our Software Development

Portfolio

On-demand Water Delivery App
H2GO is a cloud-based, on-demand water delivery service that was created through a blend of strategic consulting and technical expertise. This project portrays how a well-executed consulting strategy can guide technical development to produce a market-ready solution that exceeds consumer expectations.
Features of H2GO
Real-time tracking
Scheduled deliveries
Payment integrations
Feedbacks and ratings
Inventory alerts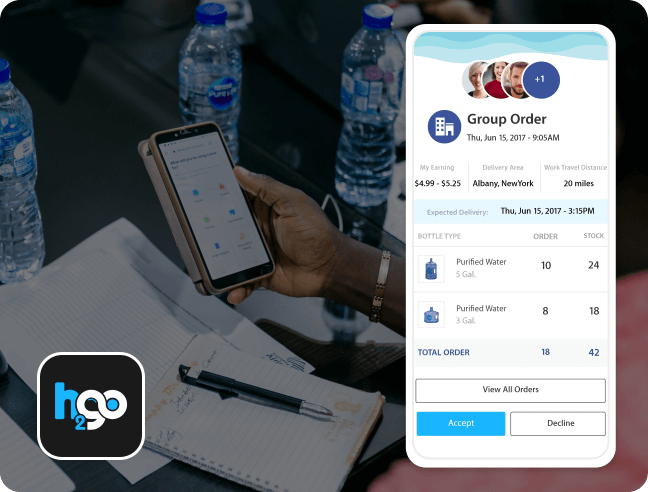 Glovo is an on-demand courier delivery app that simplifies the way consumers order and receive local goods, from food to pharmacy items. As a top software development service provider, we offered consultation services helping Glovo with overall design and development strategy. Glovo not only secured its place among the most downloaded Spanish Lifestyle Apps in 2018 and 2019 but also garnered a total funding of $1.2B from more than 33 investors.
Features of Glovo
Real-time tracking
Payment gateway integration
Discover local stores
In-app chat
Real-time updates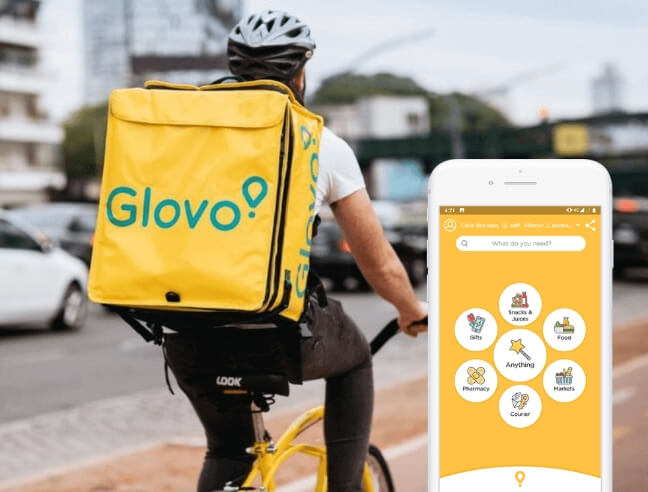 OpenAI-based Image-to-Text App
ReadGenie is an iOS app for which we provide consultation and development services. Utilizing OCR and GPT 3.5 technologies, the app gained over 525 downloads within the first week of its launch. It offers a versatile platform for content creation, summarization, and sharing, catering to students, professionals, and avid readers alike.
Features of ReadGenie
OCR scanning
Text summarization
Content generation
Visual & interactive content creation
Multi-language translation