Counting in Japanese: Educational App
We have developed an educational app called Count in Japanese. This app enables students to learn the language and count the objects in Japanese. This app provides 27 ways of counting objects regardless of their prior experience or knowledge. Have an idea to build an educational app?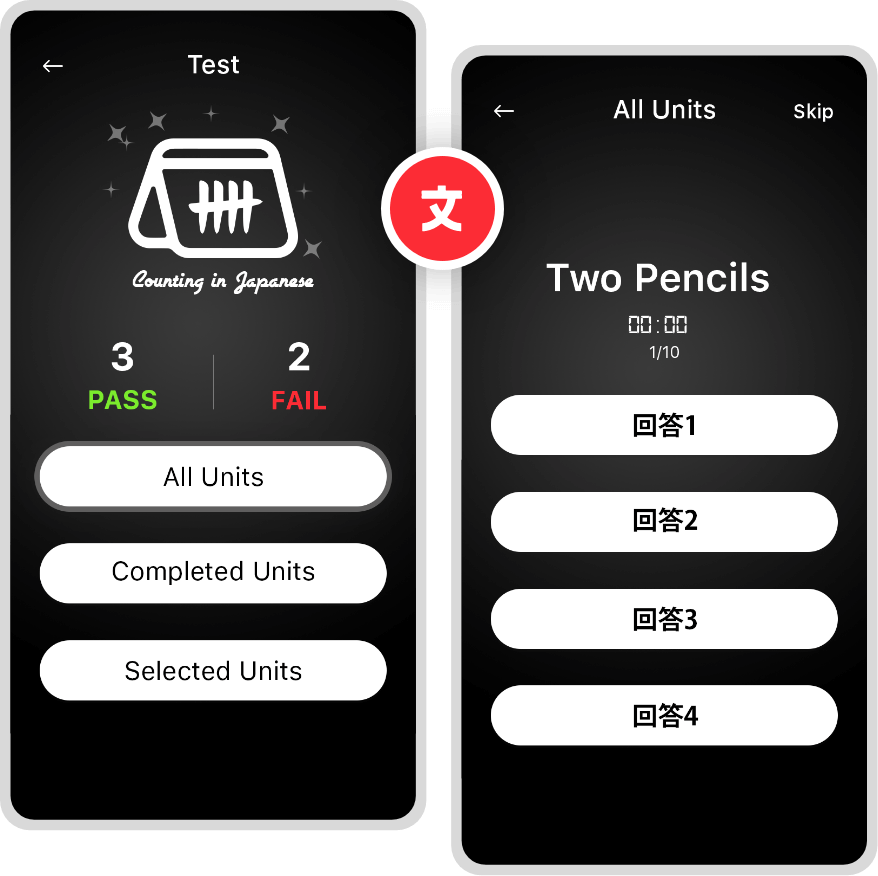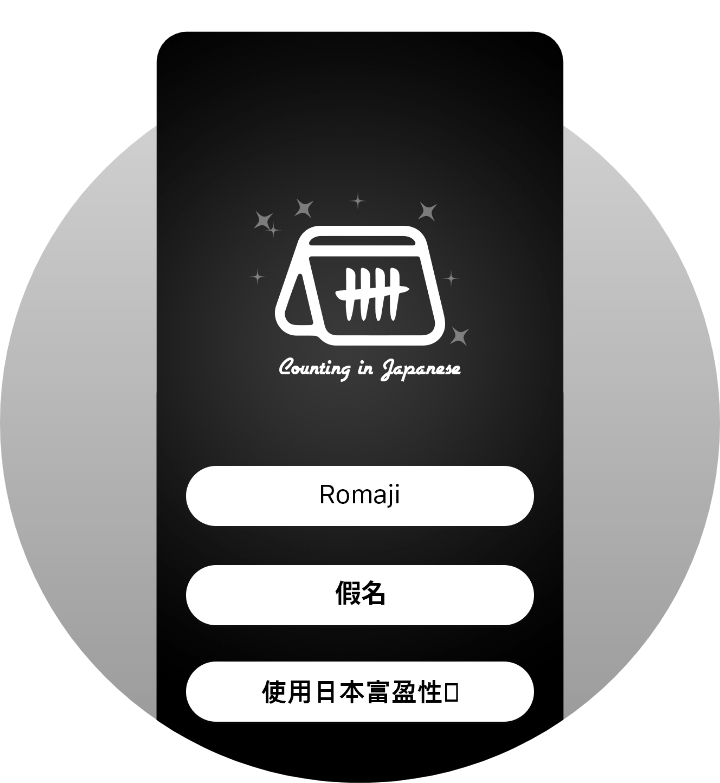 Abstract of Counting in Japanese App
Counting in Japanese' is a simple language-learning application. It teaches the 27 most common ways of counting various objects that exist in Japanese, such as people, days, and animals. Users can learn and test their knowledge in the app itself. Romaji, Hiragana, and Kanji are its main 3 languages.
The app features an intuitive and user-friendly interface, making it easy for users to navigate and find the content they need. This app also offers quick revisions and online tests that allow users to test their knowledge and retain what they've learned. Each lesson is designed to be interactive and engaging, so you can have fun while you learn.
We have also provided interactive quizzes, exercises, and games that will help in testing your knowledge and practice regularly.
Key Features
Detailed Curriculum
Includes lessons that cover numbers from 1 to 10, as well as numbers from 11 to 20, and counting different types of objects like people, animals, and inanimate objects.
Visual Aids
Give visual aids such as images to help users understand the concepts better and make them more engaging.
Interactive Quizzes
Provides interactive quizzes and exercises that will help in testing the user's knowledge and practice regularly. It enables the testing ability to count numbers in Japanese.
Progress Reports
Track the progress and set the goals easily. Users can access progress reports at any time, & view scores and performance history.
Language Translation
Offers a translation feature for those words or phrases which are hard for the user to understand, this will help in better understanding.
Multilingual Support
Allows the user to switch between 3 different languages to support the user's native language while they are learning.
Want to Develop an Educational App?
Let's talk. Discuss your requirements with us to develop the scalable and bug-free mobile apps as per your needs.
Technology Stacks

Android Studio

Xcode
AdMobicn
Google-Mobile-Ads-SDK
Reachability Swift
Fabric – Crashlytics
Google-Mobile-Ads-SDK
Reachability Swift
What Really Matters
You know what really matters to us? What really matters to us as a growing organization? The client satisfaction. Yes, it really matters to us because we believe – our network is our networth. After seeing her application live on Play Store and App Store, our client sent us this feedback video. It's a short video. But, it has cover most of our strengths.
Appreciation from Clients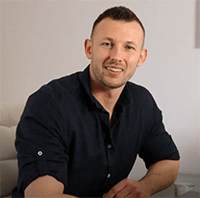 Steve
USA
I would like to thank the entire Space-O team for helping us with our photo editing app. We have been working with other developing teams before, and we were able to find Space-O. And all the other developers failed to deliver all great working apps for us. Space-O helped to design the app in a very user-friendly way. They helped us to navigate solutions for the app. And overall went above and beyond with our request.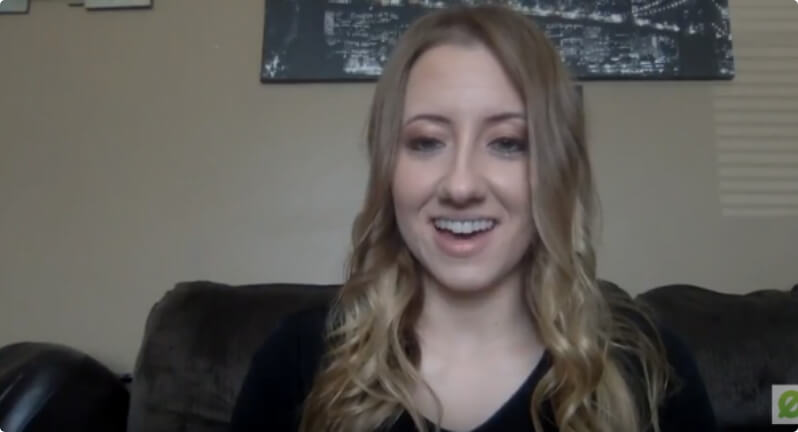 Olivia Grande
USA
This was the first app I've ever developed and they been extremely helpful every step of the way, answering questions, writing recommendations, and tips. If you're looking for a high-quality app, definitely go with Space-O technologies.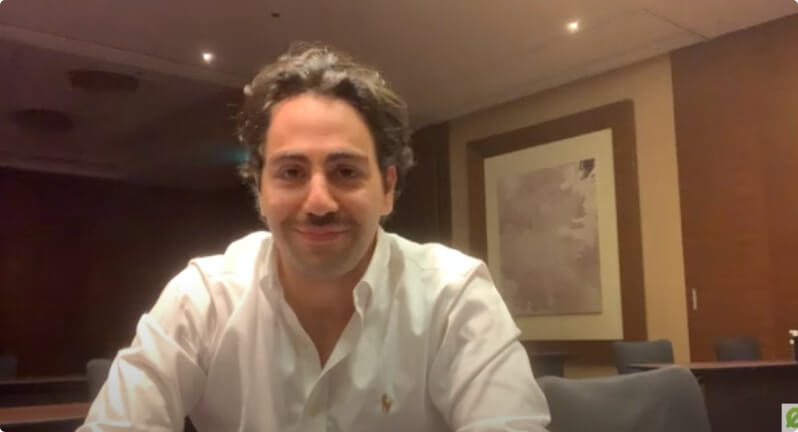 Kaveh
UK
When we started 2 years ago, the main struggle was to find the right developing team, because the problem was we were all quite demanding in terms of quality. And, this showed that we were able to develop some successful apps. But, this would not have been possible without Space-O.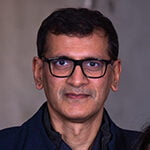 Aamir Jaffar
Kingdom of Saudi Arabia
I hired them for a BA assignment for a project. They did a fantastic job. Quite professional and also good at making the customer understand non technical aspects. Put their mind to think like the customer. A guy named Jaimin was assigned as the work lead and really appreciate his knowledge, understanding customer perspective on the assignment and come up with very valid suggestions. Recommended for mobile app development.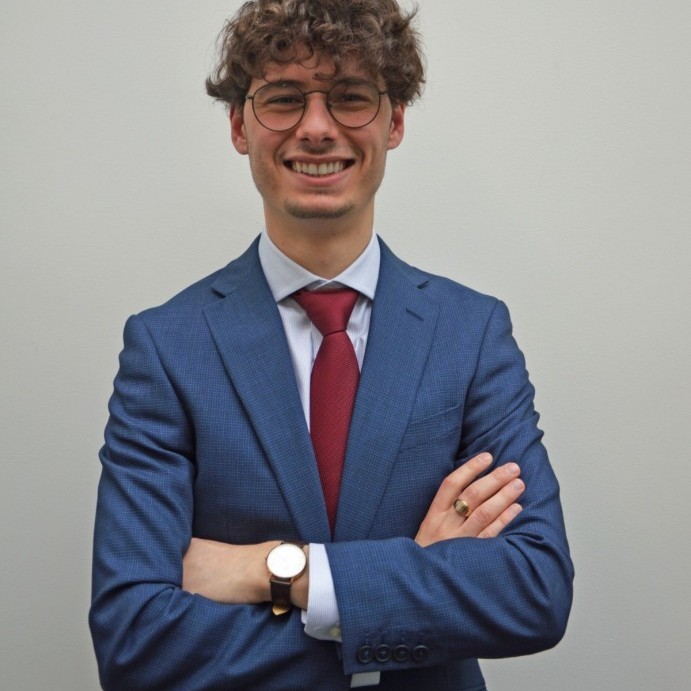 Riccardo Petrachi
United Kingdom
We searched online for app developers that had an extensive experience in mobile app development as well as a strong presence in the market. We chose Space-O specifically because of the up-close experience we had with another app they had developed and we wanted to achieve the same high level of standards, quality, and satisfaction. We were looking for brilliant experts and we found them.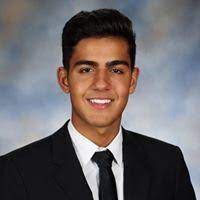 Ashton Asherian
USA
Space-O Technologies showed genuine interest in the project. The efficient team delivered quality results at a cost-effective price. We wanted to develop a minimum viable product that would be ready for scalability. It was a great experience working with them. We are so happy that we had the chance to meet Space-O. We love their work. Their project management and structure were amazing. The team loved what they were doing. There was passion behind every single piece of work.

Tom Asare
Ghana
The app was successfully launched and fulfilled original expectations. The Space-O Technologies team was communicative and effective in completing the project. The app is available in the Google Play store, and we're thrilled with the final product. They were a highly efficient team to work with. They were strong communicators—whenever I had an issue they were available. Additionally, they were timely in getting deliverables to us.

Nick Power
Australia
Eugene, Vlad, Jigar and their respective teams have been fantastic on all the various apps they have worked on and developed for us over the past 18 months. They are always proactive, responsive to questions and consistently provide top quality development and design work. The use of Skype, email and their own project management tool also makes it easy to keep track on how a project is progressing. I would highly recommend Space-O Technologies for any iOS development or design.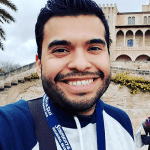 Mark
USA
I can't say enough about how great of a partner Space-O has been to work with over the past year. They were always pushing the project forward and ensuring quality checks at every turn, even pieces of my app that I should have caught before sending to development. Will definitely be referring any clients of mine to Space-O and will have them first on my list of partners to work with.