Top Mobile App Development Company,
Accredited By

Top React Native App Development Company
Want to save time and quickly build your business presence online? Planning to have a one-to-one meeting with a React Native professional? Looking to hire dedicated React-Native developers to build customized solutions for your business?
Regardless of the complexity, our team is competent to apply advanced technologies and strategies to build an excellent mobile app. We ensure to write code in JavaScript and render it with native code to offer superior performance. Power your app with a single codebase and make it sharable across all the platforms.
Using JavaScript and JSX, we help you to craft a true native app without compromising the user experience. Overall, our aim is to build the best mobile apps that offer superfast performance and saves cost.
Our React Native developers have experience in building more than 50 React Native projects. Regardless of the business type, our React Native developers are proficient in developing apps from small to enterprise-level applications.
Get Consultation for Your Startup
Validate your app idea with the field expert and clear all your doubts.
Clients Love Space-O Technologies
We couldn't be happier with Space-O Technologies' React Native development services. They enabled us to launch on both iOS and Android with a single codebase, significantly reducing our development time and costs. Their expertise in creating responsive designs ensures our app looks great on various devices.
Richard Hanes
CIO, Product Owner
View all Testimonials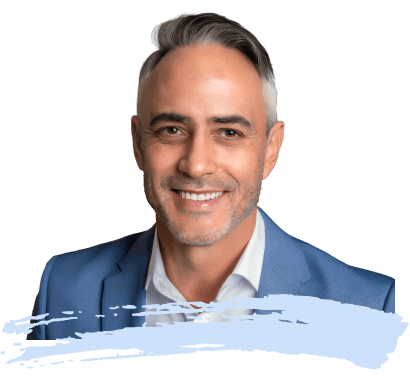 React Native App Development Services
Have a mobile app idea but are not sure how to start developing it? We are a trusted React Native mobile app development company that provides React Native application development consultation to well-known clientele such as Nike, McAfee, and thousands of other clients. Discuss your app vision and let us handle the rest.
Want to automate your business process? Looking for higher efficiency in your day-to-day business processes? Our team of professional React Native app developers will build flexible and performance-centric apps using React components for your business. Giant companies such as Walmart and Airbnb are already using React Native for their mobile apps. Be the next, and build flexible apps right away.
Custom React Native Development
Do you know Microsoft is planning to leverage React Native to leverage Microsoft Suite? Are you planning to implement React Native for your business? Space-O has a dynamic and creative team that brings innovation to the table by delivering a powerful, single-codebase. Build your own native apps without compromising the functionalities.
Hire React Native Developers
Want to build a fully functional app? Looking for experienced developers? At Space-O, we have a professional React Native app development team. From idea validation to development and deployment, we help you every step of your way. Hire React Native developers with our various engagement models. The entire team will exclusively work on your project only.
Migrate App to React Native
Tired of managing multiple codebases for the same application? Want to enhance your app performance? Migrate your existing systems to React Native for higher performance, speeds, and maintainability. Optimize your code, get iOS features in your Android app, and make your app more accessible to users with our React Native migration services.
React Native MVP Development
Planning to develop an MVP version of your app before shaping it into the complete product? Hire our professional React Native developers who will exclusively work from ideation to development for your product. Our team will apply agile practices to increase productivity, and develop flexible and stable code.
Looking for React Native App Development Services?
Talk to us. Discuss your app requirement with our React Native app consultants, and get your free consultation.
Our Developed Apps Have Been Featured In
Tech Stack for React Native App Development

JavaScript

TypeScript

NPM

React Native CLI

Trailblazer

React Native Elements

Material-UI

React Bootstrap

React Router

Redux

Axios

Lodash

React Icons

Formik

Firebase

AWS Amplify

Node.js

Express.js

GraphQL
Rails

Hanami

RSpec

AsyncStorage

SQLite

Realm
MongoDB

Redis

Elasticsearch

PostgreSQL

Firestore

Nginx

Chef

Terraform

Docker

Kubernetes

Git

Redux Toolkit

Expo Client

Jest

Enzyme

Storybook
Why Choose Space-O for React Native App Development?
30M+
App Downloads
10+
React Native App Developers
98%
Success Score on Upwork
100+
Small and Large Innovation
1000+
Jobs Completed on Upwork
55+
Unique Feature Implemented
15+
React Native Apps Developed
13+
Years of Experience
1200+
Clients Worldwide
Want to Hire the Best React Native App Developers for Your Project?
Let's discuss your idea. Hire our experienced React Native developers who are proficient in building powerful apps.
Our React Native App Development Process
01
Requirement Analysis
Understand your business
Understand project requirements
Make the project action plan
02
Design an App
Create the design mockups
Design wireframes for screens
Finalize the design
03
Database
Pick the appropriate tech stacks
Database schema creation
Obtain approval
04
App Development
Single codebase development
Backend setup and configuration
3rd party plugin integration
05
App Testing
Functional and compatibility testing
Code evaluation
Bug fixing
06
Deployment
Deploy on your servers
Deploy your mobile app on App Store
90 days of free post-delivery support
Entertainment
Banking & Finance
Travel & Tourism
Appreciation from Clients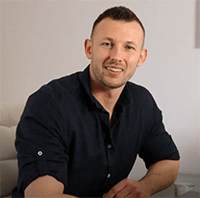 Steve
USA
I would like to thank the entire Space-O team for helping us with our photo editing app. We have been working with other developing teams before, and we were able to find Space-O. And all the other developers failed to deliver all great working apps for us. Space-O helped to design the app in a very user-friendly way. They helped us to navigate solutions for the app. And overall went above and beyond with our request.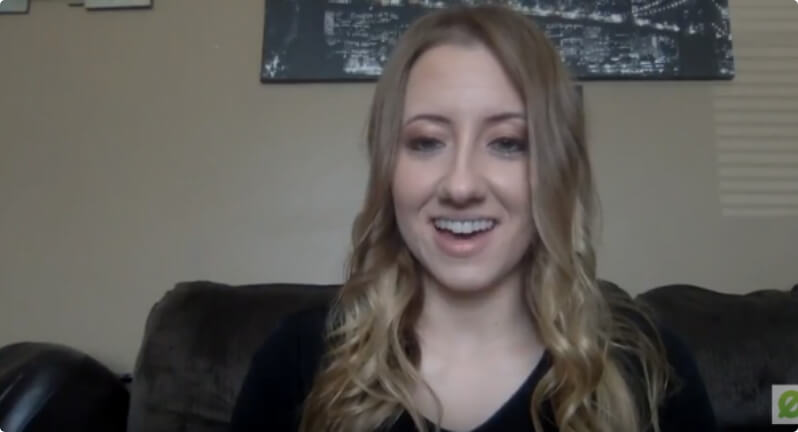 Olivia Grande
USA
This was the first app I've ever developed and they been extremely helpful every step of the way, answering questions, writing recommendations, and tips. If you're looking for a high-quality app, definitely go with Space-O technologies.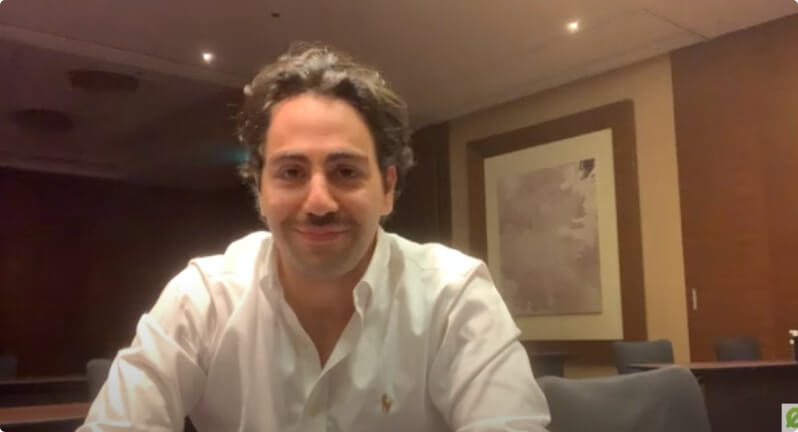 Kaveh
UK
When we started 2 years ago, the main struggle was to find the right developing team, because the problem was we were all quite demanding in terms of quality. And, this showed that we were able to develop some successful apps. But, this would not have been possible without Space-O.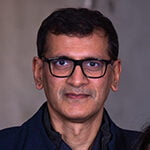 Aamir Jaffar
Kingdom of Saudi Arabia
I hired them for a BA assignment for a project. They did a fantastic job. Quite professional and also good at making the customer understand non technical aspects. Put their mind to think like the customer. A guy named Jaimin was assigned as the work lead and really appreciate his knowledge, understanding customer perspective on the assignment and come up with very valid suggestions. Recommended for mobile app development.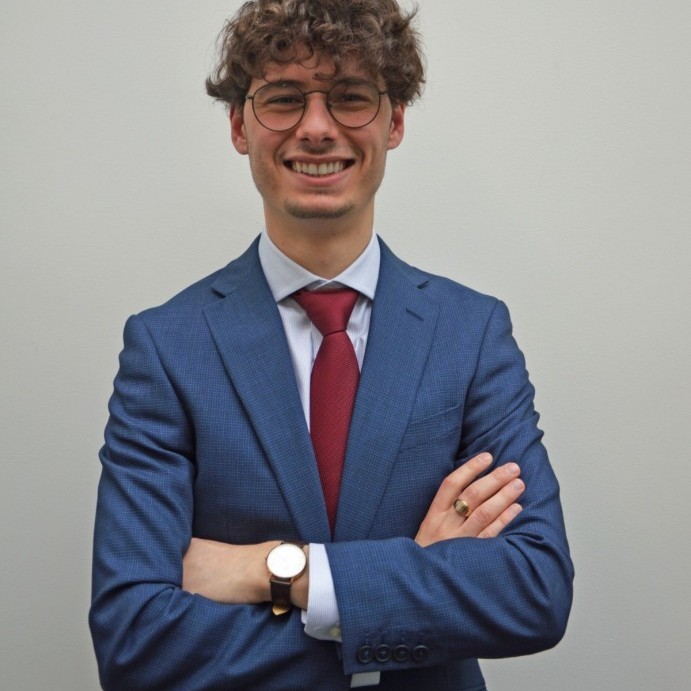 Riccardo Petrachi
United Kingdom
We searched online for app developers that had an extensive experience in mobile app development as well as a strong presence in the market. We chose Space-O specifically because of the up-close experience we had with another app they had developed and we wanted to achieve the same high level of standards, quality, and satisfaction. We were looking for brilliant experts and we found them.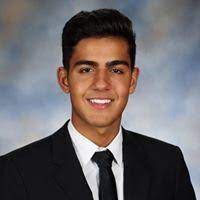 Ashton Asherian
USA
Space-O Technologies showed genuine interest in the project. The efficient team delivered quality results at a cost-effective price. We wanted to develop a minimum viable product that would be ready for scalability. It was a great experience working with them. We are so happy that we had the chance to meet Space-O. We love their work. Their project management and structure were amazing. The team loved what they were doing. There was passion behind every single piece of work.

Tom Asare
Ghana
The app was successfully launched and fulfilled original expectations. The Space-O Technologies team was communicative and effective in completing the project. The app is available in the Google Play store, and we're thrilled with the final product. They were a highly efficient team to work with. They were strong communicators—whenever I had an issue they were available. Additionally, they were timely in getting deliverables to us.

Nick Power
Australia
Eugene, Vlad, Jigar and their respective teams have been fantastic on all the various apps they have worked on and developed for us over the past 18 months. They are always proactive, responsive to questions and consistently provide top quality development and design work. The use of Skype, email and their own project management tool also makes it easy to keep track on how a project is progressing. I would highly recommend Space-O Technologies for any iOS development or design.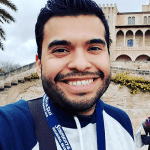 Mark
USA
I can't say enough about how great of a partner Space-O has been to work with over the past year. They were always pushing the project forward and ensuring quality checks at every turn, even pieces of my app that I should have caught before sending to development. Will definitely be referring any clients of mine to Space-O and will have them first on my list of partners to work with.
Frequently Asked Questions
Why should I hire Space-O for the React Native app development project?
Space-O has been a leading app development company since 2010. Our mobile app developers have built more than 4400 mobile app solutions. We have built successful on-demand mobile apps such as Glovo, Jabrool, and Bevy and worked with well-known brands such as McAfee, Nike, and Saint-Gobain.
Our team is proficient in crafting effective strategies to design and develop scalable Android and iOS apps. We are adept at building distinctive React Native app solutions to take startup businesses to the next level using our hands-on experience.
What do I receive in a free consultation?
In the 30-minute free consultation, discuss your business needs with our professional React Native app consultants. You have the opportunity to ask questions, clarify your doubts, and validate your idea. In addition, our mobile app consultant will create a plan for you that includes WBS (Work-breakdown Structure). We want to see if your idea is feasible and the plan that we need to follow to make it successful.
Do you sign an NDA before starting a project?
Yes, we sign an NDA prior to initiating a new project. We aim to avoid any differences during the project development. The aim of the NDA agreement is the protection of confidential and sensitive data.
Will I get ownership of my React Native code once the project is finalized?
You will get 100% ownership of your React Native project code. After the completion of your project, you will get complete rights over your project.
Which communication channel do you utilize to update the status of progress?
To ensure seamless communication with you, we use reliable tools such as Basecamp, Skype, JIRA, and Slack. You can also suggest different communication methods according to your needs as well.
How long does it take to create a React Native application?
It takes around 2 to 6 months or more to build a React Native app from scratch. However, factors such as React Native app development time, project complexity, and feature integration. Therefore, to know the exact timeline, book a free consultation with us.
Can you use React Native if you have a native app for your business?
Certainly, you can utilize React Native technology even if you have a native app created for your business. Our team of developers will make sure to set up directory structure and dependencies by including the React code. Prior to integrating React Native into an existing app or developing a new app, you should make sure that it aligns with your development budget and time. If you have any questions related to that, get free guidance from our React Native professionals as well.
Why should I choose React Native to build my app?
React Native allows the building of Android and iOS apps on a single platform. Therefore, it permits easy maintenance and update. It will help you to update and maintain your app easily by saving time and cost. You can easily add new technology and app features without downtime or repeating the codebase. Reason? React Native is good for mobile app development in terms of the enhancement of the new features.
How much do you charge for the React Native project?
The React Native mobile app development services project cost may range from $10,000 to $250,000. The price depends upon multiple factors such as project complexity, duration of the project, and third-party integration.
Will you share any documentation about the project?
Yes, of course. To make sure all the requirements are clear and concise. Our team will build WBS (Work Breakdown Structure), which contains all the information from project features, and requirements. This information will help you to verify your requirements briefly prior to initiating the project.