Baloora: Vehicle Tracking System
Baloora is a school bus tracking app, developed by our iOS and Android developers. The app uses GPS technology that lets parents track their kid's school bus in real-time. The app also sends alerts in case of any rerouting or emergencies. The school administrators can also use this app to track school buses and track student safety.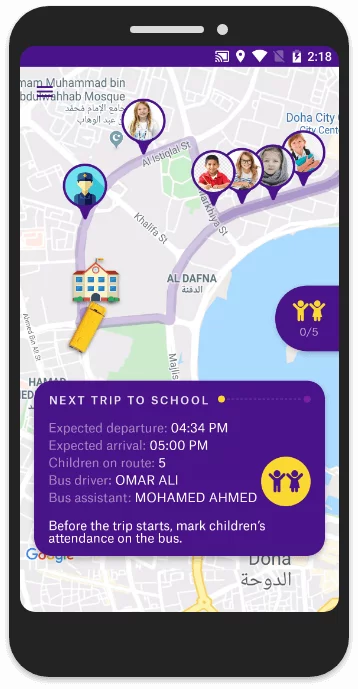 Industry
Automotive, Transportation
App Type
Vehicle Tracking App
Services Provided
Design, Development
Abstract of Baloora Vehicle Tracking App
Baloora is a school bus tracking app for the parents as well as the school administrators. The parents can have peace of mind as they can easily track their child's school bus. The school administrators, on the other hand, can stay assured of their student's safety.
The entire solution has four components. 1)The User or Parent's App is for the parents to track their kid's location on the school bus. 2) Crew or Bus Driver's App is for logging on student's attendance status, 3) The School Admin for the school administrators to keep track of the school bus. 4) The School Admin manages all the partnered schools and reports.
Client and Requirement
Our client is from Qatar and he is an entrepreneur. He is also associated with the transportation department of his country. This association made him notice a universal problem. The problem of kids safety faced by all the parents and school administrators
This is why he decided to resolve this problem by developing a GPS vehicle tracking system to track kids when they are on the school bus. He wanted a cloud-based school bus tracking solution that the parents can use and be at peace of mind. The school admins are also aware of every movement of the school bus using this tracking GPS app.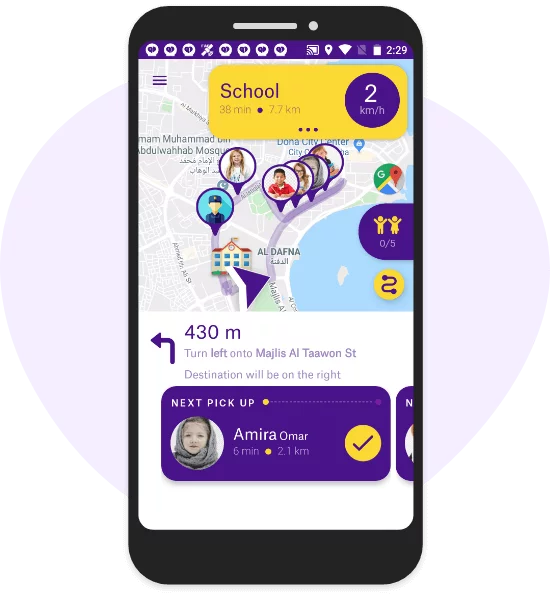 Solution We Provided
After understanding the client's requirements, we proposed a solution to him. We discussed it in detail and finalized 4 components for the solution.
Parent's or User App: The user app is used by the parents for tracking their kids on the bus. This app has GPS for tracking the school vehicle in real-time. The parents are also notified via alerts in case there is an emergency or rerouting.
Crew or Driver App: This Android app is for the GPS vehicle tracking device. The driver or the bus crew use this GPS tracker app to log the student's attendance when they board the vehicle. The app also informs the child's status to the parents.
School Admin Panel: The school administrators use this panel to manage the school vehicles and route for any vehicle.
Super or Baloora Admin: The Baloora admin is handled by our client. The super admin manages all the partnered schools and reports generated by them.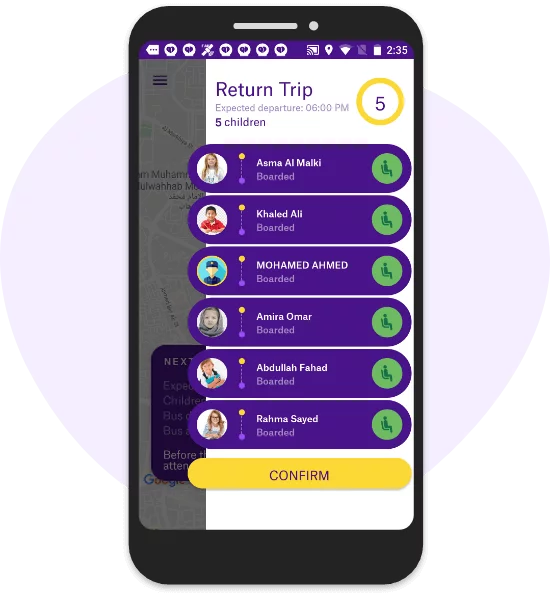 Looking to Develop a Fleet Management Solution?
Get in touch with us. Our developers can make vehicle tracking system with advanced features like GPS tracking system, fuel consumption monitoring, route optimization
iOS App Development
We assigned a senior iOS app developer with 4+ years of experience in the iOS app development field. As the app is based on Google Maps so the major part of his research on maps and routes data. He created a list of some factors like how to access the app, who will use this app, how can he make it easy for everyone to use it. He developed the app keeping usability and better performance in mind.
The major challenge he faced was in route optimization. He created algorithms for different types of test cases and checked the data in real-time on the route. Finally, he solved the issues and the entire app development was completed within 4 months.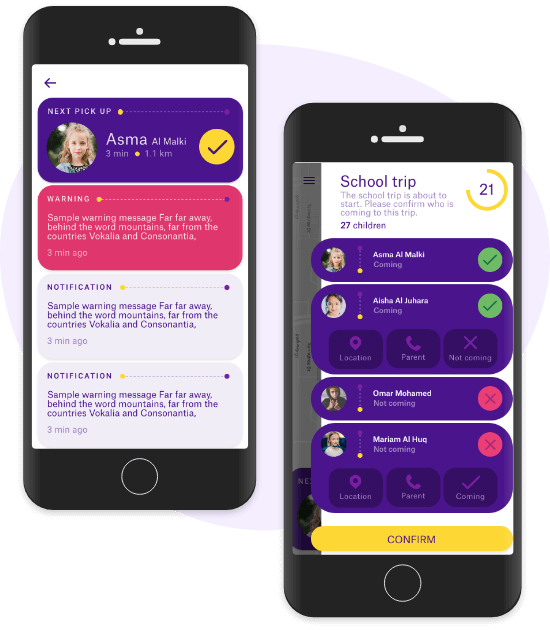 Android App Development
We assigned an Android app developer with 2+ years of experience in Android app development for developing this vehicle tracking app. He started his research on Google Map API and created a demo app for the client proposal. The client approved the demo app and the developer began his work.
The client wanted the application within 3 months, just before the summer ended. This is because he wanted to take his idea and propose it to the schools before the school year began after the summer holidays. This gave our developer only 2-3 months. He divided the project into two phases and completed the first phase within 2.5 months. This was beneficial for the client as he could get in touch with schools to discuss his app. The next phase was completed within 1.5 months.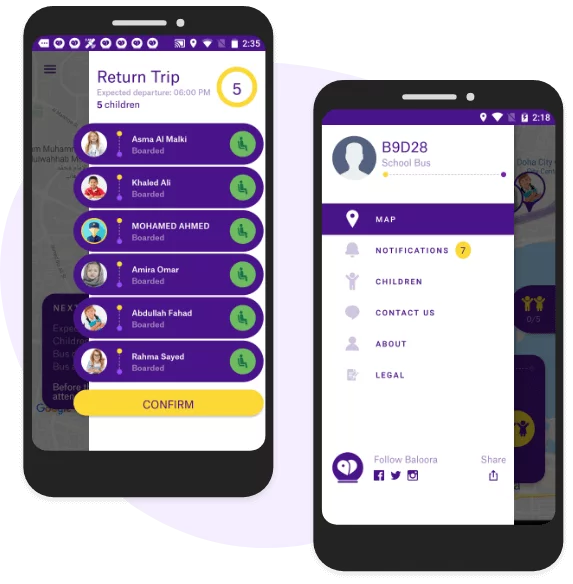 Technology Stack
Programming Language

Swift

Kotlin
IDE

Xcode

Android Studio
Database

MySQL
Results
We developed a complete online solution as per the client's requirements. The main purpose of the app was to bring peace of mind to the parents. The parents can now be aware of each and every movement of the school bus, just like GPS tracking in cars or fleet vehicles. The parents do not need to worry as they will be sent alerts in case of any emergencies or rerouting as well.
Similarly, the school administrators can keep a track of the school students on the bus along with school bus drivers, a fleet of buses, other data, and assets.
Want to check all the features with its screens? We have covered that in our portfolio.
Appreciation from Clients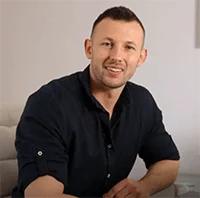 Steve
USA
I would like to thank the entire Space-O team for helping us with our photo editing app. We have been working with other developing teams before, and we were able to find Space-O. And all the other developers failed to deliver all great working apps for us. Space-O helped to design the app in a very user-friendly way. They helped us to navigate solutions for the app. And overall went above and beyond with our request.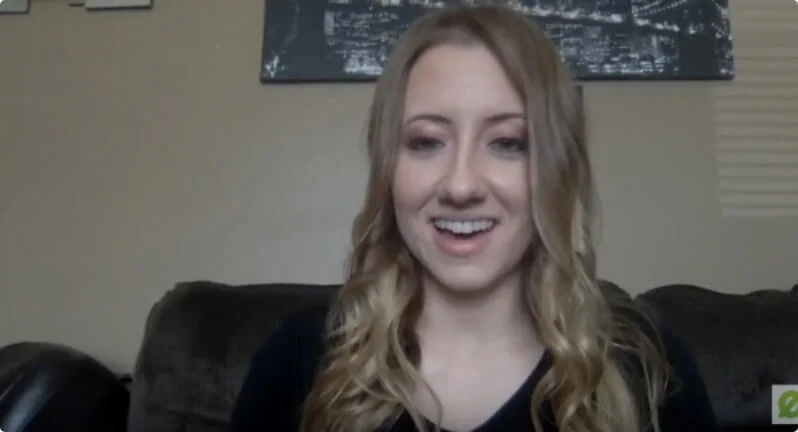 Olivia Grande
USA
This was the first app I've ever developed and they been extremely helpful every step of the way, answering questions, writing recommendations, and tips. If you're looking for a high-quality app, definitely go with Space-O technologies.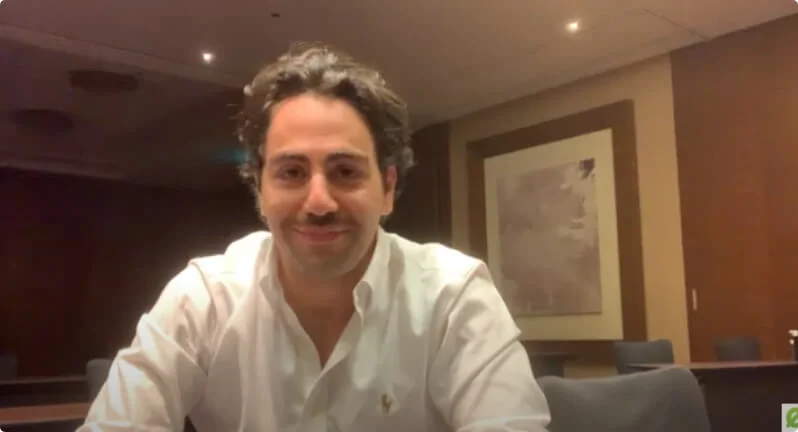 Kaveh
UK
When we started 2 years ago, the main struggle was to find the right developing team, because the problem was we were all quite demanding in terms of quality. And, this showed that we were able to develop some successful apps. But, this would not have been possible without Space-O.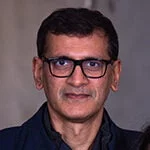 Aamir Jaffar
Kingdom of Saudi Arabia
I hired them for a BA assignment for a project. They did a fantastic job. Quite professional and also good at making the customer understand non technical aspects. Put their mind to think like the customer. A guy named Jaimin was assigned as the work lead and really appreciate his knowledge, understanding customer perspective on the assignment and come up with very valid suggestions. Recommended for mobile app development.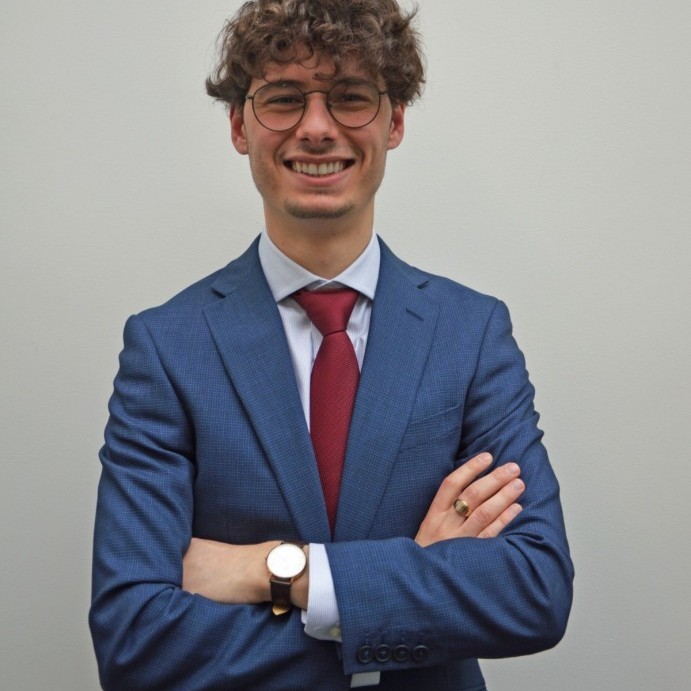 Riccardo Petrachi
United Kingdom
We searched online for app developers that had an extensive experience in mobile app development as well as a strong presence in the market. We chose Space-O specifically because of the up-close experience we had with another app they had developed and we wanted to achieve the same high level of standards, quality, and satisfaction. We were looking for brilliant experts and we found them.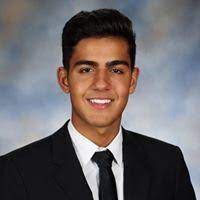 Ashton Asherian
USA
Space-O Technologies showed genuine interest in the project. The efficient team delivered quality results at a cost-effective price. We wanted to develop a minimum viable product that would be ready for scalability. It was a great experience working with them. We are so happy that we had the chance to meet Space-O. We love their work. Their project management and structure were amazing. The team loved what they were doing. There was passion behind every single piece of work.

Tom Asare
Ghana
The app was successfully launched and fulfilled original expectations. The Space-O Technologies team was communicative and effective in completing the project. The app is available in the Google Play store, and we're thrilled with the final product. They were a highly efficient team to work with. They were strong communicators—whenever I had an issue they were available. Additionally, they were timely in getting deliverables to us.

Nick Power
Australia
Eugene, Vlad, Jigar and their respective teams have been fantastic on all the various apps they have worked on and developed for us over the past 18 months. They are always proactive, responsive to questions and consistently provide top quality development and design work. The use of Skype, email and their own project management tool also makes it easy to keep track on how a project is progressing. I would highly recommend Space-O Technologies for any iOS development or design.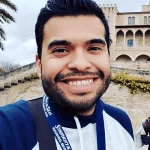 Mark
USA
I can't say enough about how great of a partner Space-O has been to work with over the past year. They were always pushing the project forward and ensuring quality checks at every turn, even pieces of my app that I should have caught before sending to development. Will definitely be referring any clients of mine to Space-O and will have them first on my list of partners to work with.