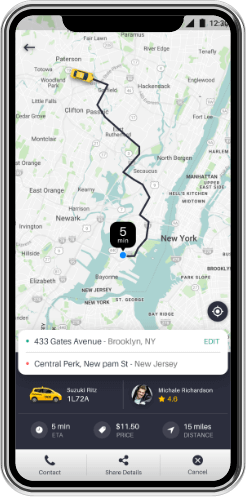 Uber Like App Development
Want to Make Your Own Taxi Booking App like Uber?
When it comes to Uber clone app development, no one knows it better than us. Want to make an app like Uber?
Tell us what kind of Uber app you want to develop.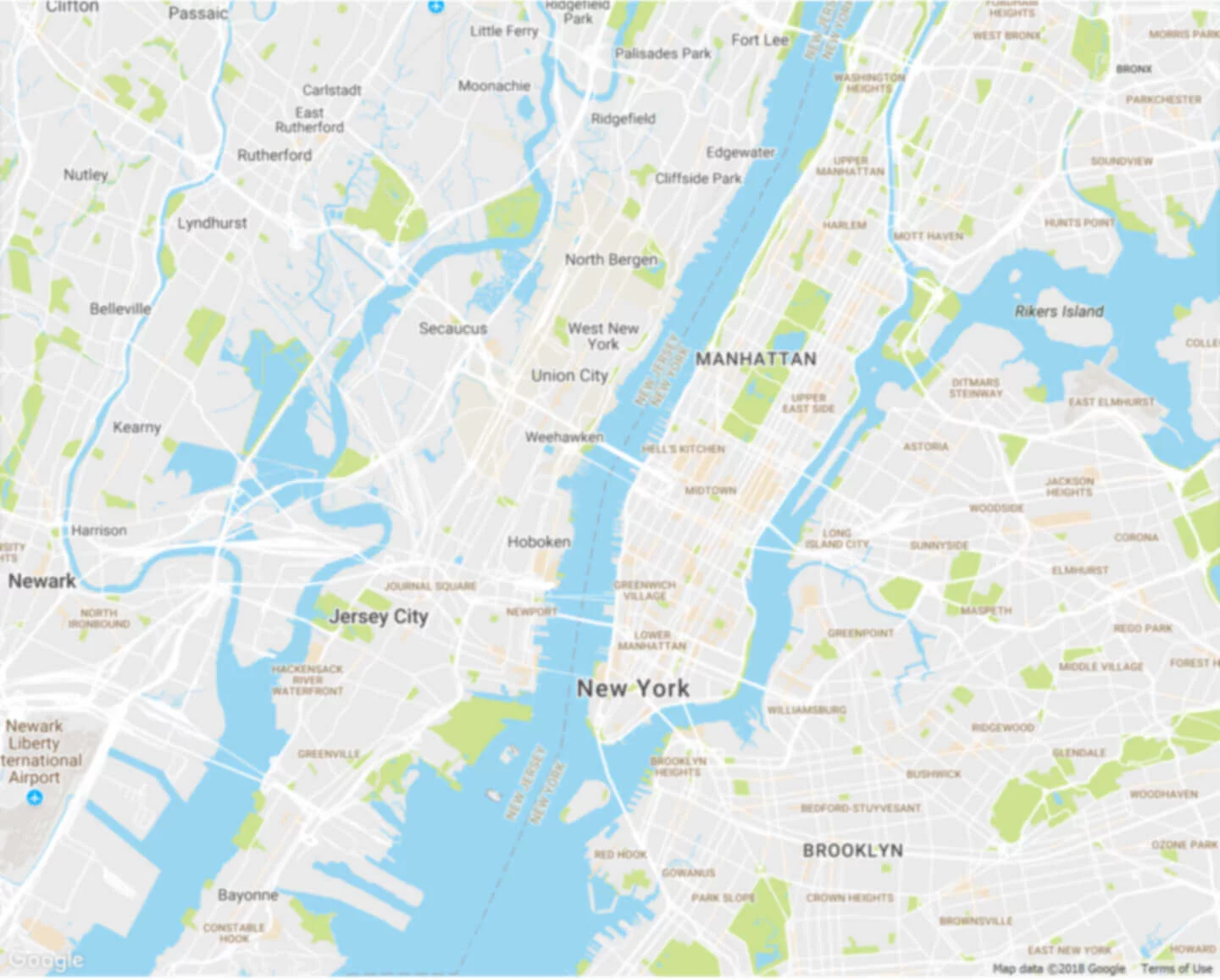 Top Mobile App Development Company,
Accredited By
Build Your Own Uber-like App for iOS and Android
Want to make your taxi startup successful similar to company like Uber and Lyft? Want to join the ranks of successful Uber-like companies? From product design to deployment, we are here to assist you for making your idea into reality.
Space-O Technologies develop a custom Uber clone app, including drivers' and passenger's app along with the panel, taking care of the dispatches and bookings.We suggest the right tech stack and develop a taxi booking app solution in a way it delivers the right outcome. With our Uber app development services, you can develop a scalable business model that is flexible.
Our dedicated Uber app developer knows how to create an Uber like app and what exactly it requires to develop a taxi service app. Whether you run a small or big-scale taxi startup company, use our mobile app development services to develop your own taxi app solution uplifts your taxi business. So, if you are looking for how to create Uber-like app developers or a team who have experience in creating Uber-like apps or taxi service apps, get in touch with us.

Olivier Switzerland
In order to enter as a competitor of UBER in the Swiss market, I have made several investigations to find the best developer. I was very impressed at the beginning by the quality of the testing application process of Space-O. I decided to choose Space-O Technologies after a long investigation with a lot of competitors. During the process of the implementation, they assigned me a business developer who is in charge of understanding all my requests and develop them. I was very impressed by the dedication of my business developer, Mukesh, and his professionalism. I would recommend Space-O technologies to everyone.
Uber for X
Uber for 'X', where X could be any on-demand service you can think of. Whether its on-demand taxi, package delivery, or any other delivery service app, we have built Uber like apps for almost all the categories. Yes, that's right. We take pride in having developed Uber clone apps of various categories. There is much more in the store, you may have a look at some of our achievements.

Uber for Delivery
Being a leading mobile app service provider company, we have already developed Uber for delivery app called Ninja delivery for one of our clients. From user-friendly interfaces to features like real-time tracking, we can create a custom on-demand delivery app .

Uber for Trucking
Our dedicated team of Uber developers have already developed Uber for trucking application with requisite features like real-time location tracking, easy-to-access information, logging bills, tracking performance and payment.

Uber for Women
Considering our client's needs, we have developed a clone app of Uber for women, similar to Gosafr. The developed app only employs women drivers and accept only women and children as passengers.Get our ridesharing services to develop your custom app

Uber for Food
Uber for food delivery apps like Postmates and DoorDash are especially for food delivery from different restaurants. Browse local restaurants, dishes from those restaurants, order food and pay directly from the app and get it delivered to the doorstep.

Uber for Kids
With the growing number of kid-focused ride-sharing services, we have also developed Uber for kids solution for one of our clients. Get our clone app development service and develop app for kids to give them a safe and easy riding experience.

Uber for Pets
We have developed Uber for dogs application that is an on-demand dogwalker solution. The app allows users to browse dog walkers, book and make payment.

Uber for Photography
We change the way people hire a photographer. With the experience of developing Uber for Photography app solution, we make any type of on-demand photographer solution with requisite features.

Uber for Babysitters
Whether you want to create Uber for babysitters or any other on-demand nanny solution, our team helps you to make a right on-demand babysitting application.

Uber for Doctors
As doctors find it difficult to stay connected with their patients, Uber for Doctors is the right solution that eliminates the gap between doctors and patients through live chat option, instant appointments and guidance.
Looking to Develop an App Like Uber with Advanced Features?
Contact us with your Uber-like app development requirement. Discuss your idea with our professional app development consultant.
Uber like Apps Developed by Space-O
Being a leading service provider company, we have worked with over 50 clients worldwide, including USA, Brazil, Australia, U.K., Nigeria, and Switzerland for Uber like app development projects to meet their business requirements. Here are some of our top app solutions.
We have Built These Features for Different Taxi Booking App Solutions
If you want to build a successful taxi booking app, there are features that you don't want to miss in your tech solution. Here is the list. This list came out of our experience of developing over 50 successful Uber-like apps. We request you to make a list of features you want in your app/solution and send it to us, so we can better guide you with your requirements.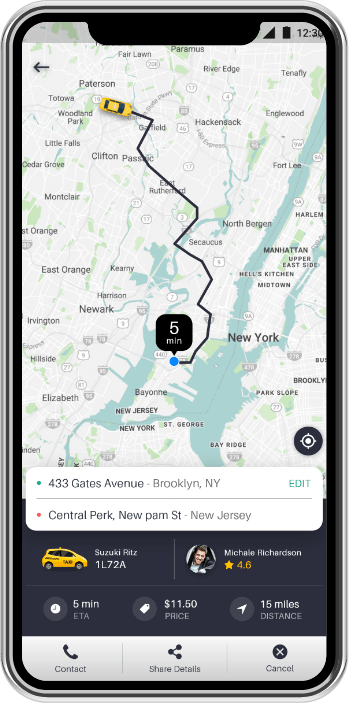 Schedule Trip
Schedule trip in advance as per preferred time, data, and convenience like Uber app. Allow riders to book a ride in advance so that they don't have to wait.

Preferred Driver
Allow riders to mark any driver as a preferred driver so that next time, the request will go to him if he is in the same vicinity.

Favorite Destination
Like Lyft app, allow riders to mark any of their visited destinations as a favorite. With just a single click, they can get their marked address quickly with route optimization.

Payment
There are two different options for riders to make payment: credit/debit card and cash. Allow riders to make payment of the ride as per the convenience.

Trip History
Check complete information about trips that are completed, upcoming, and cancelled. Even, check the pick-up and drop-off locations and fare for the specified trip.

Driver Review
Just like Lyft taxi app, allow riders to check the reviews and feedbacks of all the drivers. Select the right driver for the journey by considering their reviews.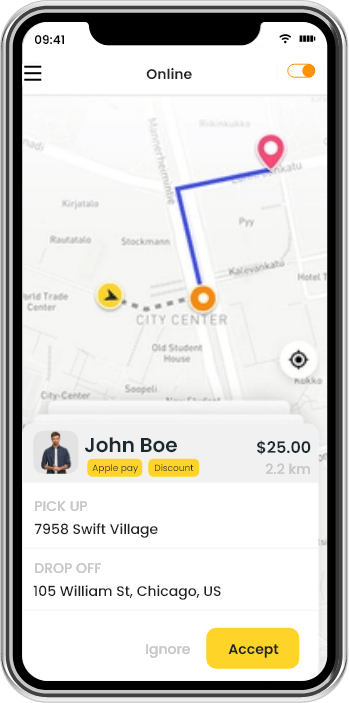 Trip History
Allow drivers to check all the records of completed and cancelled trips. It is helpful for drivers to maintain the records of all the trips.

My Destination
Just like destination trip in Uber, allow driver to enter the predefined routes at the time of heading back home so that he gets requests that come in his route.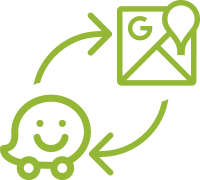 Route Selection
There are two different choices for choosing the right route, including Google Maps and Waze Map. Choose any route that suggested these two options.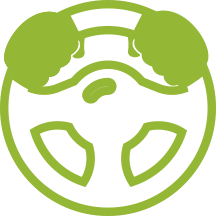 Refer Driver
Drivers will get a referral code to share with other drivers to get privileges. There is an "Invite Friends" button that avails to share the code with friends.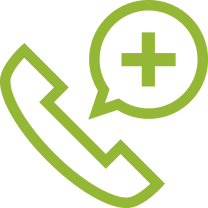 SOS Contacts
Allow drivers to add emergency contacts under this section. If the driver is activating SOS functionality, his added contacts will receive a text message, contain the driver's current location.

Rider Review
It allows drivers to post a review for the rider. Even, drivers are able to check all reviews given by him. Just like Lyft that also allows its drivers to review rider on the scale of 1 to 5 star.
ADMIN PANEL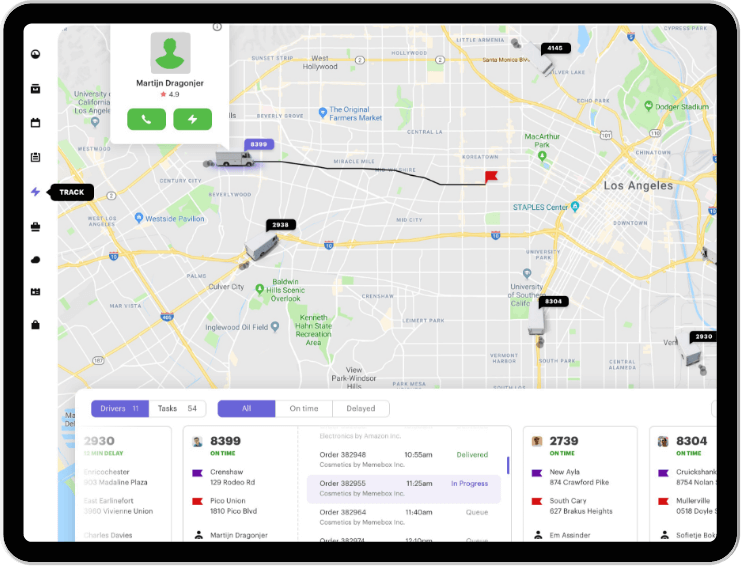 Manual Dispatch
Manually assign a trip request to the driver on behalf of the rider. This feature is useful in the areas like low-network, where riders can't request for a ride and for outstation customers.

Driver Transaction
Get a complete weekly report of the driver's trip, total revenue earned, commission and the total payable amount after deductions. And, track all the drivers and their details about the trip.

Advance Fare Management
There is a very flexible pricing strategy that allows setting flexible prices based on the specific area, time and flat charges. It is extremely simple to handle the feature.

User Interactive Dashboard
The feature will help admin to have an eye on the active, completed, pending and cancelled trips on the dashboard. Under one section, track everything.

Driver Wise Commission
Set different commission rates for the different group of drivers. With this feature, manage the commission rate of all the drivers and check and change it anytime.

Admin Reports
This feature will help admin to check the total trip statistics for a period defined. Check and track statistics of service providers for all the trips for a defined period.
Our Developed Apps Have Been Featured In
Technology Stack We Use for Uber Like App Development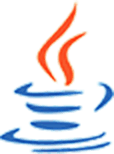 Java

Kotlin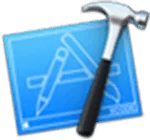 Xcode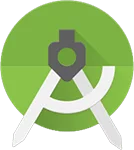 Android Studio
Web Development Language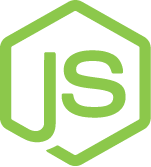 Node.js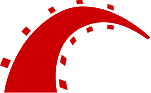 ROR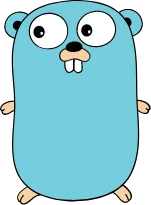 GO
Database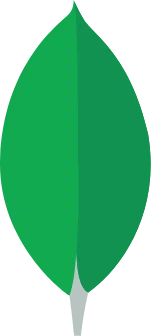 MongoDB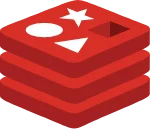 Redis

MySQL
Hosting Server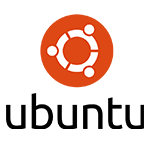 Ubuntu 16.04
Mobile App Design
Adobe XD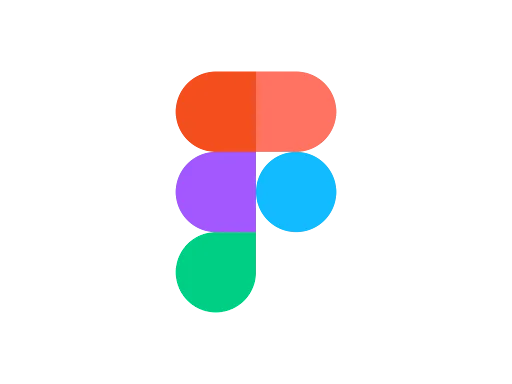 Figma
Wireframe Design Tool
Adobe XD
HTML – CSS Conversion Tool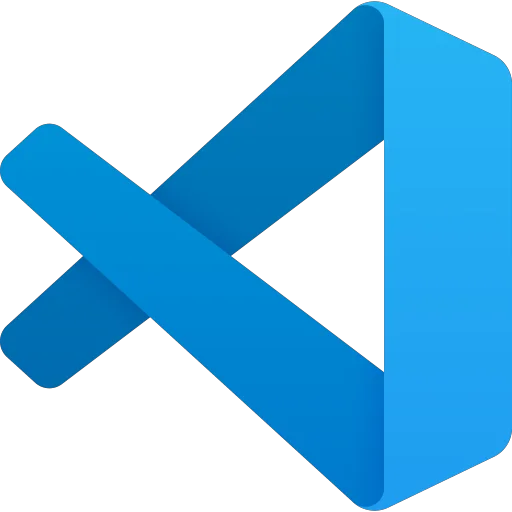 Visual Studio
How Much Does It Cost to Build an App like Uber?
At Space-O Technologies, we assure to provide an affordable pricing for the radio taxi dispatch system/software and execution of the Uber and Lyft like application. While calculating the Uber clone app price for Android and iPhone, the platform (Android and iOS) also plays an important role as it affects the total hours of Uber developers. Without discussing more on the pricing of developing taxi booking apps like Uber and Gosafr, we dare to put this analysis of estimation here for Lyft and Uber app development cost.
User Roles
Features
Estimated Man Hours
iOS Development
Android Development
API
Graphics Design
QC/Testing
Project Management
Total
Customer
Business Analysis & Communication
8
8
0
0
0
1.6
17.6
Base code & Architecture
4
4
4
0
1.8
1.2
15
Sign In
4
4
2
1
1.5
1
13.5
Sign up
6
6
3
2
2.25
1.5
20.75
Forgot Password
3
3
2
1
1.2
0.8
11
OTP Verification
4
4
2
1
1.5
1
13.5
Location Access
6
6
2
2
2.1
1.4
19.5
Home screen to Search & Choose Pickup Location & Destination
10
10
4
2
3.6
2.4
32
Choose from Available Vehicle types with estimated Fare
6
6
2
2
2.1
1.4
19.5
Send Ride Request
10
10
5
2
3.75
2.5
33.25
Add Tip for Driver
6
6
4
2
2.4
1.6
22
Promo Codes
10
10
4
2
3.6
2.4
32
Make Payment
20
20
10
5
7.5
5
67.5
Ratings & Reviews
8
8
4
2
3
2
27
Report Driver
4
4
2
2
1.5
1
14.5
Manage Payment Integration Methods
10
10
6
2
3.9
2.6
34.5
Ride History
10
10
6
4
3.9
2.6
36.5
Push Notifications
8
8
2
1
2.7
1.8
23.5
Promotions
8
8
4
4
3
2
29
Refer & Earn
12
12
4
4
4.2
2.8
39
Wallet
12
12
6
6
4.5
3
43.5
Manage Profile
12
12
6
6
4.5
3
43.5
Add/Edit/Delete Favourite Locations
12
12
6
4
4.5
3
41.5
Help
4
4
2
2
1.5
1
14.5
Terms & Conditions
1
1
1
0
0.45
0.3
3.75
Privacy Policy
1
1
1
0
0.45
0.3
3.75
About Us
1
1
1
0
0.45
0.3
3.75
Logout
1
1
1
0
0.45
0.3
3.75
SUBTOTAL
201
201
96
59
72.3
49.8
679.1
Driver
Business Analysis & Communication
8
8
0
0
0
1.6
17.6
Base code & Architecture
4
4
4
0
1.8
1.2
15
Sign In
4
4
2
1
1.5
1
13.5
Sign Up
6
6
3
1
2.25
1.5
19.75
OTP Verification
4
4
2
1
1.5
1
13.5
Account Verification
6
6
3
1
2.25
1.5
19.75
Go Online/Offline
2
2
1
0
0.75
0.5
6.25
Accept/Reject Ride requests
6
6
2
1
2.1
1.4
18.5
Navigate to Customer's Pickup Location
8
8
1
1
2.55
1.7
22.25
Start Ride
2
2
1
0
0.75
0.5
6.25
Navigate to Customer's Destination Location
6
6
1
0
1.95
1.3
16.25
End Ride
4
4
1
0
1.35
0.9
11.25
Rate Customer
6
6
3
2
2.25
1.5
20.75
Manage Profile
6
6
4
3
2.4
1.6
23
Manage ID proof & Documents
8
8
3
3
2.85
1.9
26.75
Manage Vehicle Information
6
6
3
2
2.25
1.5
20.75
Ride History
12
12
6
3
4.5
3
40.5
Earnings
10
10
4
2
3.6
2.4
32
Push Notifications
6
6
1
0
1.95
1.3
16.25
Contact Support
4
4
1
1
1.35
0.9
12.25
Terms & Conditions
1
1
0
0
0.3
0.2
2.5
About Us
1
1
0
0
0.3
0.2
2.5
Logout
1
1
0
0
0.3
0.2
2.5
SUBTOTAL
121
121
46
22
40.8
28.8
379.6
User Roles
Features
Estimated Man Hours
Development
QC/Testing
Project Management
Total
WebPanel For Admin
Login
2
0.3
0.2
2.5
Dashboard
16
2.4
1.6
20
Manage Customers
12
1.8
1.2
15
Manage Drivers
12
1.8
1.2
15
Manage Rides
16
2.4
1.6
20
Manage Earnigs & Commissons
12
1.8
1.2
15
Manage Promotions & Promocodes
8
1.2
0.8
10
Reports
12
1.8
1.2
15
Manage CMS pages
8
1.2
0.8
10
Send Custom Notifications
12
1.8
1.2
15
Manage Account & Profile
8
1.2
0.8
10
Logout
1
0.15
0.1
1.25
SUBTOTAL
119
17.85
11.9
148.75
Why Choose Space-O Technologies?
98%
Success Score on Upwork
4400+
Apps Live on App Stores
1000+
Jobs Completed on Upwork
55+
Unique Feature Implemented
100+
Small and Large Innovation
200+
Mobile App Developers
30M+
App Downloads
13+
Years of Experience
1200+
Clients Worldwide
Want to Know the Cost of Building a Custom Uber-like App?
Talk to us. Evaluate your mobile app idea with our professional mobile app consultant and get your customized quote right away.
Uber like App Development Process
01
Analysis of Requirements
Know your challenges
Comprehending your requirements
Create an action plan
02
App Development Consultation
Identify on-demand competitors
Make strategies and a roadmap
Prepare an action plan
03
Wireframing & Designing
Blueprint structure
Wireframing each screen
Designing the app
04
Development
Coding the app
Layout main sections
Get your feedback
05
App Testing
Testing the app
100% bug-free
Get final approval from you
06
Deployment
Deploy to your server
Deploy to App Stores
App available for users
Entertainment
Banking & Finance
Travel & Tourism
Appreciation from Clients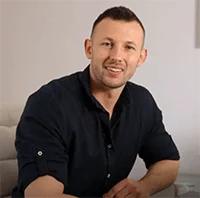 Steve
USA
I would like to thank the entire Space-O team for helping us with our photo editing app. We have been working with other developing teams before, and we were able to find Space-O. And all the other developers failed to deliver all great working apps for us. Space-O helped to design the app in a very user-friendly way. They helped us to navigate solutions for the app. And overall went above and beyond with our request.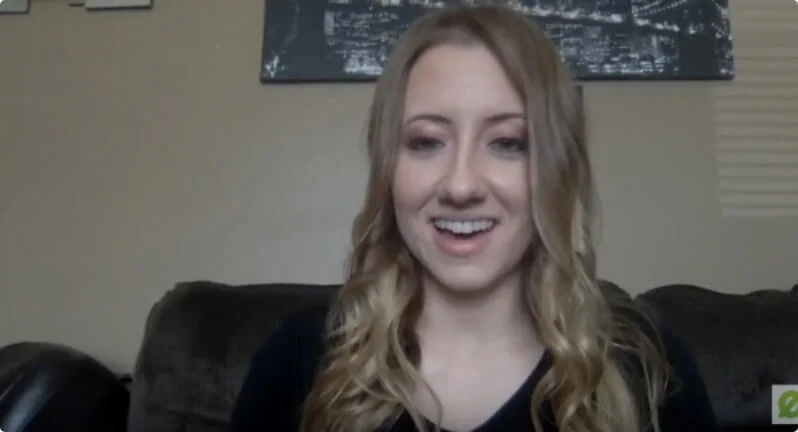 Olivia Grande
USA
This was the first app I've ever developed and they been extremely helpful every step of the way, answering questions, writing recommendations, and tips. If you're looking for a high-quality app, definitely go with Space-O technologies.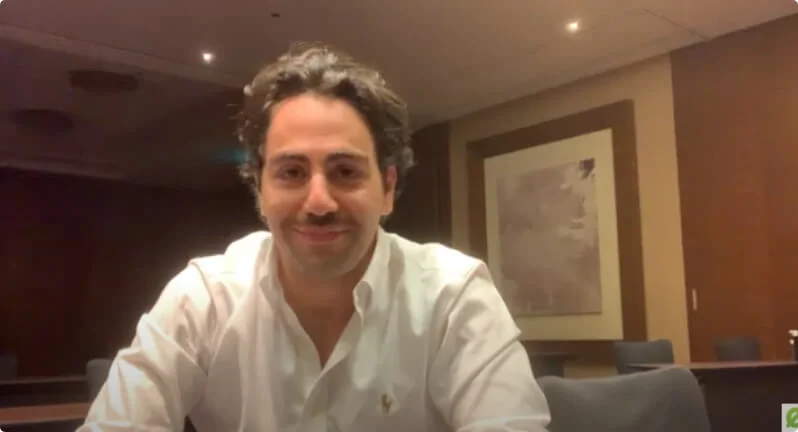 Kaveh
UK
When we started 2 years ago, the main struggle was to find the right developing team, because the problem was we were all quite demanding in terms of quality. And, this showed that we were able to develop some successful apps. But, this would not have been possible without Space-O.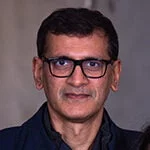 Aamir Jaffar
Kingdom of Saudi Arabia
I hired them for a BA assignment for a project. They did a fantastic job. Quite professional and also good at making the customer understand non technical aspects. Put their mind to think like the customer. A guy named Jaimin was assigned as the work lead and really appreciate his knowledge, understanding customer perspective on the assignment and come up with very valid suggestions. Recommended for mobile app development.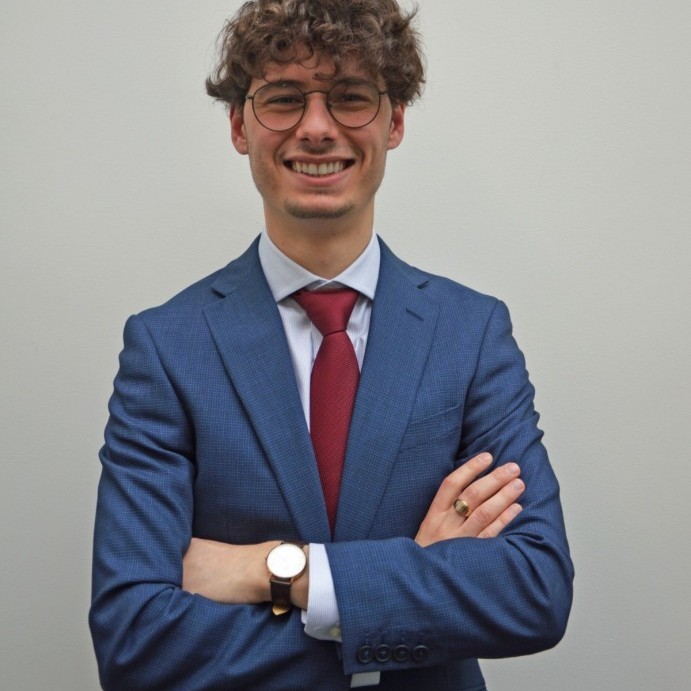 Riccardo Petrachi
United Kingdom
We searched online for app developers that had an extensive experience in mobile app development as well as a strong presence in the market. We chose Space-O specifically because of the up-close experience we had with another app they had developed and we wanted to achieve the same high level of standards, quality, and satisfaction. We were looking for brilliant experts and we found them.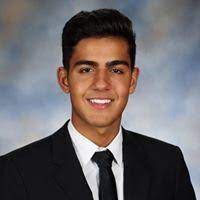 Ashton Asherian
USA
Space-O Technologies showed genuine interest in the project. The efficient team delivered quality results at a cost-effective price. We wanted to develop a minimum viable product that would be ready for scalability. It was a great experience working with them. We are so happy that we had the chance to meet Space-O. We love their work. Their project management and structure were amazing. The team loved what they were doing. There was passion behind every single piece of work.

Tom Asare
Ghana
The app was successfully launched and fulfilled original expectations. The Space-O Technologies team was communicative and effective in completing the project. The app is available in the Google Play store, and we're thrilled with the final product. They were a highly efficient team to work with. They were strong communicators—whenever I had an issue they were available. Additionally, they were timely in getting deliverables to us.

Nick Power
Australia
Eugene, Vlad, Jigar and their respective teams have been fantastic on all the various apps they have worked on and developed for us over the past 18 months. They are always proactive, responsive to questions and consistently provide top quality development and design work. The use of Skype, email and their own project management tool also makes it easy to keep track on how a project is progressing. I would highly recommend Space-O Technologies for any iOS development or design.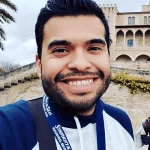 Mark
USA
I can't say enough about how great of a partner Space-O has been to work with over the past year. They were always pushing the project forward and ensuring quality checks at every turn, even pieces of my app that I should have caught before sending to development. Will definitely be referring any clients of mine to Space-O and will have them first on my list of partners to work with.
Frequently Asked Questions
Most of our clients worldwide have asked us these questions before hiring our Uber developers to develop their own Uber like software.
How long does it take to develop an app like Uber?
It takes more than 1200 hours to build an app like Uber. This includes a customer app, a driver app, and a web panel for admin. However, the time varies based on various factors, such as the features and functionalities that you want to integrate into your app, the app complexity, and the location of the Uber-like app developers. Want to know, how much time it would take for your clone app development, get in touch with us.
Do you sign a Non-Disclosure Agreement?
Yes, we sign a non-disclosure agreement with all our clients, ensuring that the app idea and other details are completely safe with us. Signing sn NDA avoids any kind of misunderstanding between us and keeps your business idea safe.
What do you provide in a free demo?
We do have one dedicated person, who provides a free demo of the taxi booking solution that we have already developed for our clients. In this 30 to 45-minutes free demo, the dedicated person will cover all the main features of taxi booking solution, including customer's app, driver's app, and admin panel. In fact, he will answer resolve all the queries that you may have related to the taxi app solution. So, if you want to develop an app like Uber and looking for a free demo, contact us.
Should I develop taxi booking app if there are only 10 to 15 registered drivers?
Yes, of course. You can develop your own taxi booking application to expand your taxi business by managing it with a complete solution, including the rider and driver's app and admin dashboard. By developing the taxi app, you can attract more customers to your business. Being a leading app development company, we undertsand what it takes to develop an app as we have already developed 50+ app solutions. If you have an app idea like Uber, we can assist you to take further.
How much time will it take to develop Lyft and Uber-like taxi booking solution?
Being a leading Uber like app development company, the common question that most of our clients asked us is, how much time it takes to develop Uber like taxi booking app. The approximate time to develop taxi app like Uber is 4 to 6 weeks. But this time varies according to the platform (Android & iOS) you want to develop on, features, and functionalities that you want for your app. We request you to make a list of app features you want and contact us to get the exact timeline. We don't charge to send you a quote.
Why should I hire Space-O Technologies to create an app like Uber?
At Space-O Technologies, we have experience of developing a taxi booking app solution (radio taxi solution) for taxi startups and entrepreneurs. Being a leading app development company, our team of Uber developers makes use of the right tools and technologies to develop a technologically advanced taxi app solution. They first comprehend your taxi business and its requirements and then suggest the right solution with the necessary app features that streamlines your business processes. Being a leading Uber clone app development company, we offer the best custom taxi-booking app development services.
Does Space-O develop Uber clone app or Uber clone script?
We develop features like Uber app but with our own ideas and innovation. We do not develop Uber Clone Apps or Uber Clone Script. Being a white label taxi booking app development company, we develop every single app from scratch. We craft app solutions as per your business needs and take pride in building apps that provide the best user experience to the end users.
How will Uber for X solution help my business?
If you own a business that provides services and products that could be demanded like on-demand services then Uber for X or Uber for all solution is your go-to. There are a few benefits we would like to list out here:
Business Management: When you have a feature-rich on demand app for your business, it assists in managing your business activities. All your deliveries, billings, and stocks are managed properly.
Client Retention: An advanced Uber for X solution will be user-friendly helping to enhance the customer experience. Not only will you acquire new customers, but the app will also help in retaining old customers.
Employee Management: The app or solution is not only for clients but it is also for the employees who have direct interaction with the customers and employers. This will give the real picture and help them manage their tasks efficiently.
This is just an overview of how Uber for X can be helpful for your business. If you need more details, contact our Uber for X expert.