If you want to learn how to come up with new, good app ideas to make money and join the ranks of top app entrepreneurs, you've arrived at the right place. By reading this article, you'll get a better idea of:
How to come up with an app idea to make money
How to validate your mobile application idea to ensure it's worth investing time and money
How to make money making apps?
Which are some of the best mobile app ideas?
We are a mobile app development firm and working in this industry for 10+ years, which is why we know for a fact that one of the best businesses to be in these days is the mobile app business.
We've witnessed many entrepreneurs establishing successful startups and businesses based on their new mobile app ideas and getting millions of dollars in funding.
In fact, we've worked with dozens of them. Recently we developed MRSOOL, an on-demand app, which is ranked at number 1 position in the Business apps category in Saudi Arabia. Furthermore, within just 6 months of launch, MRSOOL has already completed 600k+ items' deliveries and has been reached 300k+ downloads. Another example is Glovo, an on-demand courier delivery app, that received €5M in funding.
For further details regarding our previous works, please visit our portfolio.
Besides our clients, there are also many mobile app startups that are widely popular for their services. Uber is valued at over $60 billion. Snap just went public and has a market capitalization of $33 billion. Pokemon Go generated $1 billion in revenues in 2016.
Headlines like these always tempt us in order to go out, hire mobile app developers to build an app, and become famous. The only issue here is, It's not that simple. Moreover, many people still have the wrong ideas about mobile apps.
Mobile App ≠ Business
There are plenty of apps that don't make money and aren't meant to. There are also plenty of businesses to make money that doesn't involve apps. Now, of course, we're here to give you a clear picture and on how to come up with simple apps for money-making, therefore we'll eliminate business app ideas that are not meant to make money, and move onto the main subject.
Want to Develop a Money Making App for Your Business?
Talk to our experienced app consultant. Validate your money making app idea and begin your app project.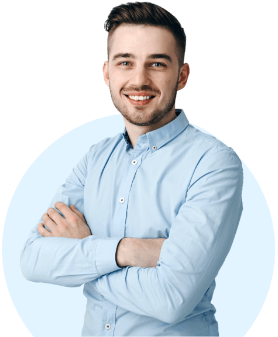 Steps to Come Up With New App Ideas that Make Money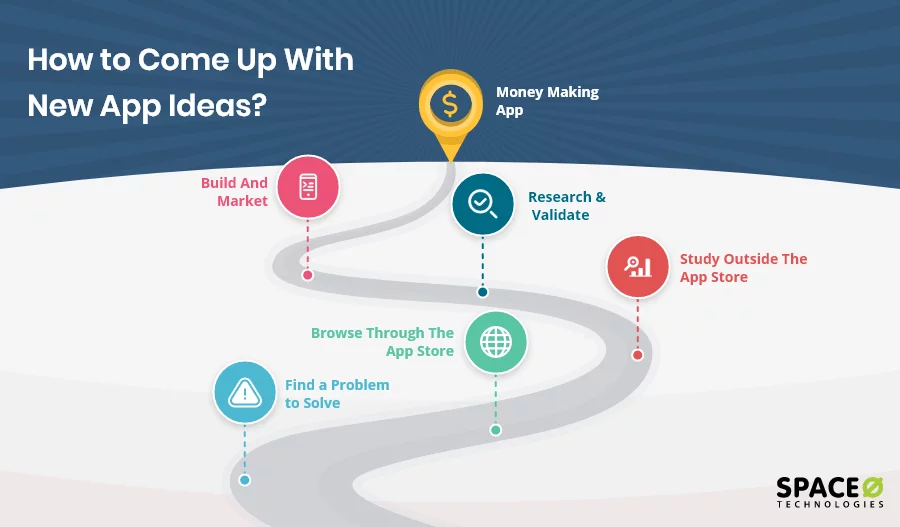 Find a Problem to Solve with an App

To begin, the first thing you'll need to do is come up with a good idea for creating a mobile app.

Ok, that was obvious. But the best way to come up with new app ideas is to find a specific issue and build a mobile app solution for that particular area. It is easy to make money on apps that solve an issue faced by many individuals. Apps that genuinely help people have the best chances of becoming successful.

While you're brainstorming or trying to find problems to solve, keep in mind to identify an issue that you have experience with.

For instance, the founders of Uber, Travis Kalanick, and Garrett Camp had trouble hailing a cab in Paris where they were attending a meetup. So they came up with a simple application idea – Tap a button, get a cab and go to many places using mobile phones. This is how Uber was born.

Identifying similar problems like this will give a head start in knowing how to come up with a solution. Additionally, remember that there can be multiple solutions to a single issue. Take taxis, for instance, there are multiple solutions available in the market for the same issue. Lyft, Ola, BlaBlaCar, Gett, and many existing taxi companies have also developed a mobile app solution with GPS technology for this problem for enhancing the existing ones.

Point is, don't get discouraged if you see two or three apps solving an issue one way. Instead, think of a different approach that solves the same issue but in a more effective and cheaper manner.

Now, if you're not being able to find a problem, then try tactics to get new app ideas.

Browse Through The App Store to Find App Type

Check apps in the top categories that interest you and find what problems other entrepreneurs' apps are solving. Don't forget to look through both iOS and Android app ideas to make money.

Secret Tip: Check top-grossing apps in the chart to find what type of apps are best money-makers.

Next, think of keywords that are related to the categories which interest you. For example, you can search fitness, diet, marketing, productivity, traveling, etc. Search those keywords in the App Store to check what apps return and what kind of solutions they present.

Besides this, you can also go to the featured apps area in the App Store and see different categories of mobile apps featured in Google and Apple App Store.

Many times, apps are featured in a particular category/theme, such as Enhanced for 3D Touch, apps for medical patients, apps to track your time, and so on.

Study Outside The App Store to Find More App Ideas

To find iPhone and Android app ideas outside the app store, you can check projects on Kickstarter, browse through startups on Angel List, or also check the daily item list in Product Hunt's postings. Here is your study material for coming up with an idea for an app.

Attend Meetups to Find The Best App Ideas

Find and go to startup pitch meetups and you'll find yourself sharing the room or area with like-minded people. To find local startup events, you can visit Meetup.com

By attending such meetups, you'll get to hear some other people's best app ideas. You will also come to know about new products and their features. And even if you still don't come up with a great idea of your own after attending meetups, you will at least become more energized and motivated to come up with one.

Keep an Eye on What is Getting Funded

Again, you can go to Kickstarter to find out something about which startups are getting funded currently. However, besides this, you can also regularly check VCs, accelerators, and other startup investors' websites and blogs to find out what type of startup ideas they'd like to fund. For instance, you can go to YCombinator's Request for Startups page.

Identify the Market for The App Success

The market that you are targeting will play an important role and it can have a huge impact on the success of your new simple app idea. You can identify a lot of new and unique mobile app ideas by just analyzing the need of the market.

For instance, Brian Wong also came up with Kiip by just doing the same market research. When he was traveling abroad, he noticed that a lot of passengers were making their devices to play games. He noticed the on-screen ads on the phone that were little value to users. Then, he came up with the idea of features to allow game players to earn some real-life rewards for engagement. And this is how Kiip was born.

Therefore, identifying the market will not only help you to come up with one of the best app ideas but also help you to check the market standing. Whether you wish to develop a gaming app using Augmented Reality (AR), navigation app, book review app, song finder app, or a dating app, it is essential to identify the market for the app success.

First, you can launch your application in a beta phase and make use of the lean startup methodology to ensure that your target market needs your application.

The Next Step – Research and Validate

Once someone has come up with new app ideas, it's time to do some digging before actually getting started with building an app.

Remember, this is the most critical and vital step which should not be skipped, as it makes sure that your money and specific time invested in converting your idea or website idea into a mobile app, will be well-invested.

The following are the various tactics that can help to validate your application ideas.

Analyze The Existing Apps

Find out apps that currently solve the problem for which you want to build an app, and insert those existing apps into the following tools.

AppTweak (ASO Tool): Are any of the existing apps in the top charts? How consistently they're ranking and at what position? Were they ever got featured on the App Store homepage? If you find these existing apps earning good downloads, and are in top ranks, then it means the simple app ideas are valid and it's worth taking the risk.
CrunchBase Tool: Once you find apps earning good ranking and download, it's also a good idea to check whether it raised any funding or not. If they have raised some funds, it means that Investors believe the app idea is good.

Check Keywords for Their Volume

Once you have an app idea, think of 5 different keywords that may describe your app and search for their volumes in any of the following keyword tools.

AppAnnie Tool: Once you make a list of 5 different keywords related to your mobile application idea, plug them into AppAnnie. This ASO tool will return the search popularity or search volume of those keywords. A higher search volume (around 30-40+) means those keywords are popular among users, meaning your idea is valid.
Google Keyword Planner Tool: If you want to know details on keywords such as how many searches occur on particular keywords per month, then use the Google Keyword Planner Tool.

Reach Out to Potential Users/Customers for Ideas

Once you know there are enough people who might be interested in your product or area, it's time that you reach out and ask your potential users what they think of your unique yet simple app idea. Here's how you can start.

Reddit: You can find a good amount of relevant subreddits by searching or post a question in Startups subreddit to ask people if they think your idea is good. Reddit users are some of the most engaged, digital community members on the web who can give you feedback pretty quickly.
Twitter: Twitter is the next good location where you can ask people by creating a Twitter Poll to see that to what amount or degree they would rate your app idea, are they willing to pay for it, and if they are, then how much? Make sure that you offer both positive and negative responses in your Twitter Poll so that you can receive objective feedback.
Other Social Channels: You can also reach out to your potential users by posting questions on Instagram, LinkedIn, or Facebook groups, tell people you've got an idea, and ask them to share their opinion about your products.

Let us not advance toward the last step of this part of the article.
The Last Step – Build And Market (Simultaneously)
If your app idea has made it this far, then congratulations, your idea is now among many great app ideas. It is perfect on paper, you need to make it a reality.  Now it's a time that you get started with mobile app development.
The first step in creating a simple app is a basic understanding of your options. Mobile apps can be developed in two formats.
Native Applications
Mobile Web Applications
Both look and feel similar, but they're quite different from one another.
Native Applications:
 In simple words, a native app is a piece of software for smartphones and tablets. They are built specifically for one mobile platform (iOS or Android) and installed on the device itself. Just like Windows software doesn't work on Mac, an iOS application won't run on an Android device and vice-versa. So, if your potential users on both platforms, then you must build separate mobile apps for each platform.
Mobile Web Applications:
A mobile web application is also an application formatted to use on a smartphone or tablet. These apps are accessed through the device's web browser, which means they do not require to be installed on smartphones. In other words, they're platform-independent.
While mobile web apps might seem like a better option, but the truth is that native applications has a better opportunity over mobile web apps. For example, it's easy for someone to retain your users with the help of push notifications and sending out new deals and discount offers. Another advantage is that you can always track app usage easily by users and take feedback from them to improve your mobile app to their likings.
Most importantly, app monetization with native apps is quite simple. You can monetize your app easily by way of advertisements, charging membership fees, in-app purchases, and some other ideas. You can also design ads based on the behavior of every person in the world. Now, there is no need to think about how to make money from apps, just work on differently proven ways.
Now, to keep the learning going along the side, you may also consider how to make money from an app idea:
Make a Goal: Determine your app goal (e.g. I want 100 app downloads in the first week).
Evaluate Your App Budget Determine one app budget (how much money you would pay to developers for building a mobile app. In fact, each person of the development team has a fee).
Be Clear with Your Marketing Strategy: Define your marketing strategy (on which channels you'll advertise).
Execute Now: Execute your defined marketing strategy (create and curate content, setup analytic tools, post on social networks like Facebook, Instagram, or go for influencer marketing, etc).
Now that you have learned the tips and steps on how to come up with new app ideas for a user, we'll tell you some of the app ideas that can help people in creating an app and making money.
The Best App Ideas That Make Money
In this area, we'll be discussing best app ideas to earn money easily.
Want to Build a Custom Photo/Video App?
Discuss your app idea with our experienced app consultant. Get a personalised free quote according to your requirements.
Frequently Asked Questions
How to find and hire the best app developers?
You can find and hire dedicated developers online on websites like Clutch or Upwork. The benefit is that these websites have information about the developer's previous app development experiences. You can also read the feedback or reviews that their clients have given to them. A bit like shopping for clothes, isn't it? This will help you make informed decisions about all things. You can also find app developers by checking out business websites and the cost table of various companies and choosing the one that you think suits your needs. Another unconventional way is word of mouth or friends' recommendations.

What is the process to create a basic app?
It is easy to create an app once you know the process in detail. There are 9 steps for app development.
Define your objectives
Plan every functionality and feature
Research your competitors
Design wireframes
Choose a development path and select technology
Build your mobile app
Test your mobile app
Launch your mobile app
Promote and advertise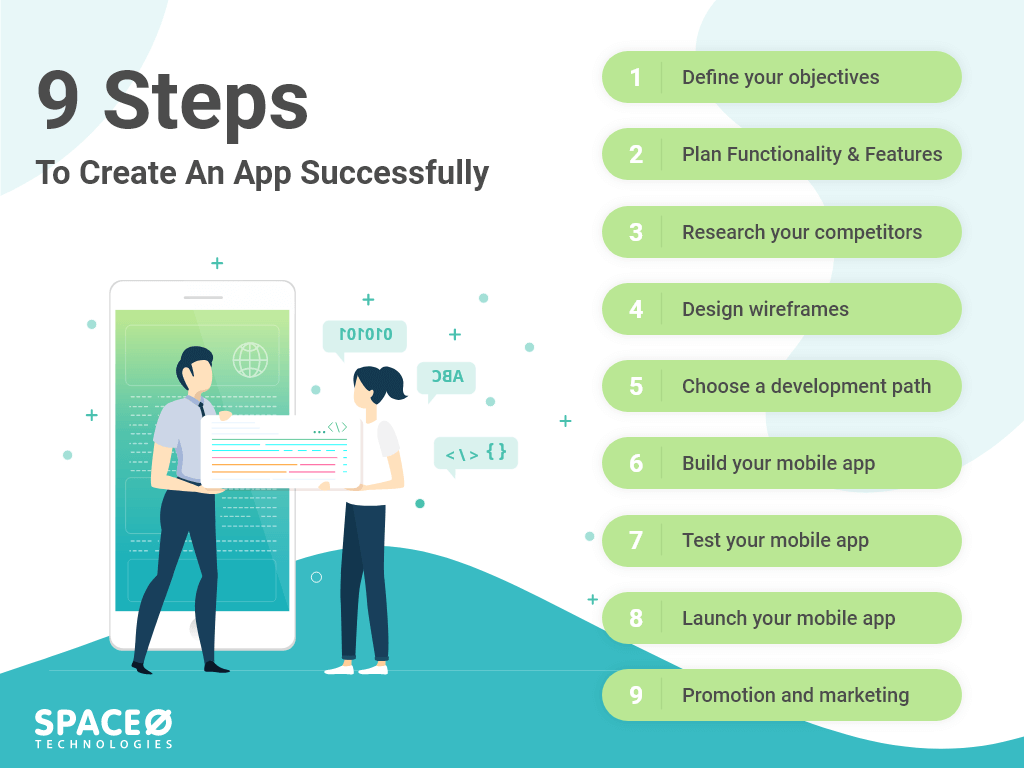 How do app ideas make money? How do app owners make money?
When you make apps for money, you can go for one or more of the various strategies for monetizing your app. Here are a few of them:
Advertisements
Subscriptions
Venture capital
In-app purchases
Events and activities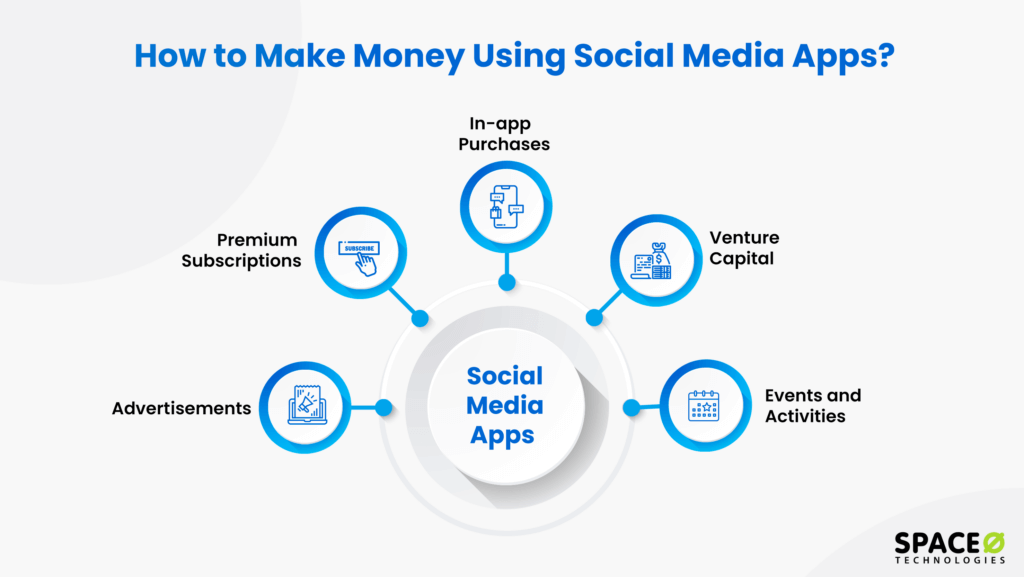 What are the features that must be in an app?
Here are the features that you must include in an app.
Signup
User profile
Search
Newsfeed
Chats
Media files sharing
Push notifications
Conclusion
Building an app is one of the best ways in order to get into the startup world and make money with mobile apps. Consider all the above aspects and things to come up with new ideas for apps to make money, and feel free to contact us if you'd like to know about the mobile app development process and our services.
We are a mobile app development company with experience in developing over 4400 apps with advanced technologies like artificial intelligence (AI), IoT, machine learning, blockchain. We have developed apps like PayNowlink for contactless business transactions selling items and Veebo- virtual party app. These are the apps that need to be made on account of the current pandemic situation.

Create virtual parties with just a few taps
Create custom invites or upload image from phone
Find and hire vendors for managing your event

Generate dynamic payment links with two clicks
Contactless transactions without EFTPOS
Secure payments by Stripe payment gateway
If you have any simple app ideas that make money based on these concepts or have any queries like how to sell your app idea, you can discuss it with us and we will suggest the best possible solution for you.