Have you ever thought to start your own on-demand business like Uber but in a different industry? However, you might be thinking which industry is making more revenue and gaining attention from investors. Herein we have mentioned 10 unique industries for which you can create an on-demand services app like Uber to earn millions. Ready to explore 10 different Uber like app ideas?
The terms "Uber for X" or "Uber-like app" have been used by thousands of entrepreneurs. Why?
Because Uber has revolutionized the way we commute. The Uber business strategy for growth has worked so well that it is now being associated with on-demand services. Basically, any service or product that can be provided on-demand could stand to be Uberized. It's simple, it's easy and it's quick.
Businesses can set up an office or they can provide services on a freelance basis. Today's generation doesn't really have enough savings to buy everything and they don't have enough time to do a lot of things. Hence, the Uber for X model is the best way to provide services to the millennial generation. 
Let's take a look at the statistics for Uber-like apps.
Market Statistics for Uber-like Apps or Uber for X
The sharing economy, which has led to innovative apps like Uber, is projected to an estimated $335 billion in the USA alone by 2025. According to Forrester, millennials will play a major role in this growth. 

According to Statista, the number of sharing economy users was 44.8 million in the USA in 2016 and it is projected to cross 86 million by 2021. 

Airbnb ($31 billion) and Uber ($72 billion) have a combined market cap of $103 billion, making them the leaders of the sharing economy.
Do You Have An Uber-Like App Idea?
Need to validate your app idea or consult with an expert? Get a free consultation now!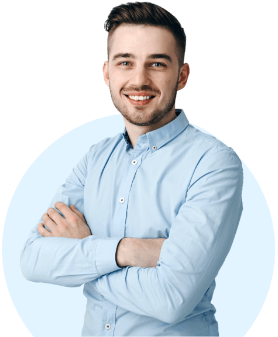 So, do you want to launch a new Uber-like app in the market too? Are you looking for the most profitable Uber like app idea to earn millions? Being the leading mobile application development company in the USA, we have listed 10 Uber for X ideas for various industries that you can use for your new app.
Top 10 Uber Like App Ideas To Earn Millions
Uber for Groceries and Healthy Food

Skipping meals because of lack of time has become a norm for many busy millennials. Or they end up gorging on junk food. Thankfully, grocery and healthy food delivery apps can help prevent this.

Uber-like grocery and healthy food delivery app is a great idea to earn in millions while helping people to eat healthier. If you launch an Uber-like app for groceries, then with just a few taps, your users can order their groceries, healthy food items and get them delivered the same day or the next day. To ensure that your app is functional and offers the features that customers expect, it's essential to study Uber eats features and other similar apps in the market.

Uber for Plumbers

A leaking tap, dripping 10 times per minute, could waste more than 1300 liters in a year. For an estimate of how much water that is, a regular shower uses about 50-100 liters of water. But most of the people postpone that because it is difficult to find a plumber who comes in for just one leaky faucet, right? 

With an on-demand Uber-like app for plumbers, it will be easy for the users to get all their taps fixed and save water at the same time. Uber for plumbers is the unique app like Uber as you can allow people to book plumbers on-demand and get services in just a few minutes. 

Uber for Fitness

Fitness freaks and health fanatics. Do these terms sound familiar to you? We all know someone who is like this. They need their gyms, smoothies, and salads. What if they are in a new city and don't know any good gyms? What if they don't have the time to make that 'delicious' kale smoothie? 

Uber for fitness apps are perfect for such people. You can list down gyms from the city, ask fitness trainers to register on the app, get healthy food joints to start accepting orders from your app and other such things. If you make an all-rounder Uber-like on-demand fitness app, then you'll be reeling in a lot of money. 

Uber for Beauty

Finding a good salon within budget, making the appointment, traveling till the salon – doing all of this is difficult especially when the customers have to find an available slot that matches up with their schedule. Salon owners also face the hassles of overbooking and underbooking.

What could be an alternative that helps people get their salon services without putting in so much effort? An on-demand salon app that works like Uber for beauty or Uber for haircuts. The services could be provided at the client's home, the client can book from the available slots on your Uber-like app and it will avoid many hassles. Since this business model caters to the demands of the customer, it is much more popular and can help you generate higher revenue.

Uber for Laundry

With a laundry business and trained staff, all you need is a mobile app to get ahead of your competitors. On-demand laundry service app development can help you get a greater reach for your business. 

If you don't have a business, then you could just team up with a number of laundry businesses and create a platform for everyone. If you provide strong customer support and the correct features in your app, you can build a base for a brilliant business. And once people start loving your services, they'll keep coming back on a regular basis. 

Want to Build a Custom Laundry Management System?

Contact us with your laundry business requirements. Get your idea validated by our experienced laundry app developers.

Uber for Logistics

Whether your users want to deliver a parcel, shift cities or want to use a truck for their shipping purposes. Uber for logistics and trucks can be very useful. You can put up your entire fleet for hire and people can choose which and how many trucks they really need.

This makes for easy logistics, shipping, and trucking business. You'll keep getting money for the trucks that are being used. You can also allow other truck owners to register on your app and charge a commission from them. 

For the simple shipping of smaller packages, you can create a section in the app where people simply select the type of package they want to send and where they want it delivered. 

Uber for Babysitters

Parents of younger kids are almost never able to go through with a last-minute plan. Why? Because finding a babysitter requires planning in advance. To solve this problem, and to make it easier for parents to find vetted and experienced babysitters for their children, an on-demand babysitter app is a great business idea. It not only helps parents manage their lives a little better but it also helps babysitters find good and safe homes to earn a little extra money. On top of that, you make a good profit too through all the bookings made on your Uber-like app for babysitters. 

Uber for Tutors

Tutoring is a tremendously profitable profession, with hourly rates rising every year. However, education is a field in which nothing revolutionary has happened for decades. To bring something unique to the table, the Uber for X model could be tried and applied in the field. 

With personalized tuitions and better opportunities, it becomes rather easy for students to grasp difficult concepts at the last minute. It also helps smarter students earn money as a part-time profession. On-demand tutoring app can help you benefit other people and revolutionize the education industry easily.

Uber for Cleaners

Uber for cleaners or Uber for house cleaning is a great idea for an Uber-like app that can help you earn millions. Providing professional and trained staff for house cleaning can be a great business idea if carried out in the right way. 

Using the Uber for X model, people can state their requirements through the app and request a cleaner. Cleaners in the area who are free and available at the time will get a request. If they accept the request, they'll be directed to the house they are supposed to clean. 

Want To Make An App Like Uber?

Book your free consultation with Uber app experts.

Uber for Mechanics

If you've ever had your car break down on the highway or when cruising through the countryside, you'll know why this one is important. You see it all the time – cars breaking down in the middle of nowhere, flat tires, accidents, cars going down ditches and so many other accidents. 

Most of the time, the nearest mechanic is miles away and there is no way to call him to the car. Using Uber-like on-demand app for mechanics can help so many people stranded somewhere on the road. It will also help the mechanics reach a wider audience. 
The Final Say
After going through the above Uber app ideas we hope you have decided on the industry for your Uber-like app development. If your company is a startup, and is considering to develop your own Uber-like app then you may find it helpful to read our blog about the best Uber app features. If you still have any doubts or queries regarding the Uber like app ideas and development, feel free to contact us. We, at Space-O Technologies, have Uber for X app development team, who has useful suggestions and ideas that you can implement in your new Uber-like app.
So fill up our contact us form and our Uber-like app development team, who has already developed over 50 apps like Uber, will help you solve your queries related to cost to develop an app like Uber, how do free apps make money and Uber like app ideas development timeline.