This blog is useful for taxi startups or ridesharing companies that are planning to build a successful business model like Uber. In this article, we have covered a single Uber growth strategy, used by Uber for its business growth.
The concept of ride-sharing apps has been a mammoth affair ever since 2012. Undoubtedly, Uber has become one of the recognized ride-sharing services across the world. You may be aware of the idea behind Uber. Let us introduce it briefly before diving into the concept.
A transportation app, Uber enables people to book a cab through the app. The replacement of old public transportation services with on-demand taxi services – is the main idea behind the Uber app. In the year of 2016, Uber successfully completed its 2 millionth ride, according to the report of Reuters.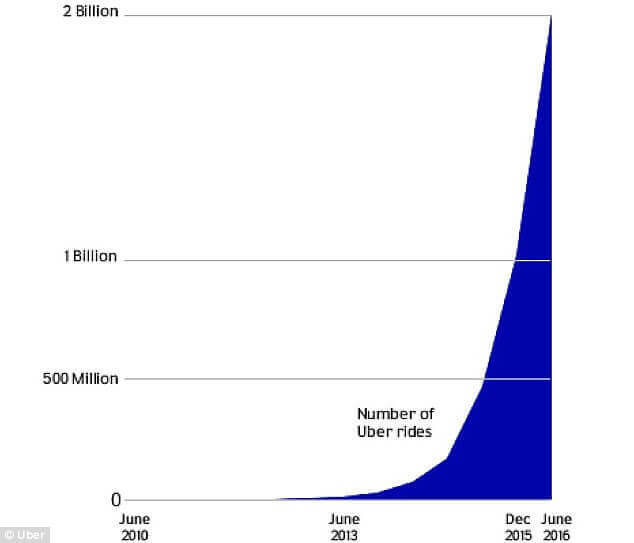 Uber's Growth Statistics
Currently, Uber has changed the way people used transportation in the past. And, it has made to hire a cab in a fraction of minutes. If we talk about Uber's growth, throughout the time period of 2009 to 2016, the total raised approximately $11.5 billion from 14 rounds of private equity investors and venture capital, according to the CrunchBase report.
According to the latest report from Crunchbase, "Uber has raised $2 billion in Debt Financing round of funding, at a valuation of $120 billion." Uber is worth around 11.1 times in revenue.
Let us walk through the growth of the on-demand taxi company – Uber.
Talking about the Uber growth strategy, Uber service is available more than 83 countries and 760 cities across the world, according to the latest report of Uber.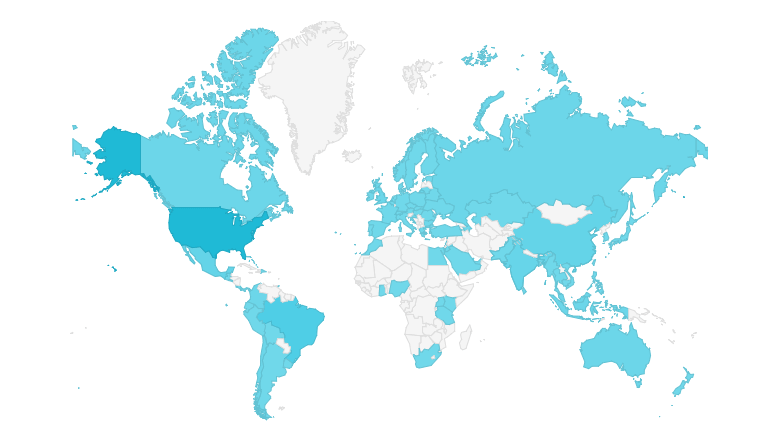 According to the report, "Uber accomplishes 40 million rides per month, and it has over 77% of the US ride-hailing market".
In the table below, you can see about the growth management strategies of Uber in different areas, including Gross booking in 2016, Gross revenue, Net revenue, Raise in VC (Venture Capital), valuation, and average income from 2016 to 2017.
Uber's Growth in

Different Areas

Year

Total

Gross Booking
2016
$2 Billion
Gross Revenue
2016
$20 Billion
Net Revenue
2016
$6.5 Billion
Raise in Venture Capital
2017
$11.5 Billion
Valuation
2017
$69 Billion
Average Income
$364/per month
In the below graph between Uber, Lyft (Uber's competitor) and Yellow taxi services. It is cleared that the growth of Uber has been growing since 2016.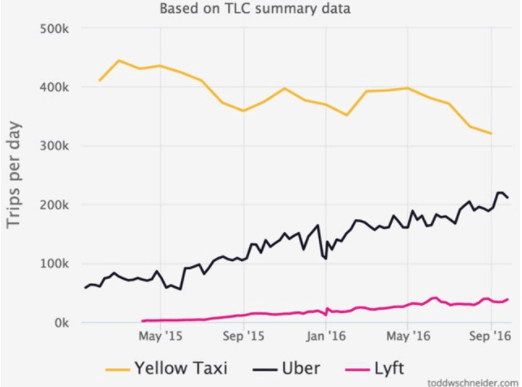 Apart from this, it is important to dive into the concept of what strategy is followed by Uber, and how can you just need to take the Uber-like app idea in order to develop an app like Uber. Have a look.
Uber's Growth Strategy – Study Users' Problems and Requirements
For any startup owners or entrepreneurs, before developing a ride-sharing app, in fact, any application, it is important to understand users' current challenges and requirements. Herein, we have compiled the top major challenges, which were noticed & solved by Uber before the emergence of any online ride-hailing services through the mobile app. Let us check out what Uber brand strategy, Uber marketing strategy, or Uber marketing plan is?
The Fear of Unfamiliarity

Uber noticed that people had a fear of the unfamiliarity of drivers. Moreover, the majority of people were not comfortable riding with an unknown driver. Just because they would not be much familiar with the driver.

Solution by Uber

Uber had taken this challenge very seriously, and they came up with the idea in which people can see the profile and status of drivers before hiring the cab. Through the Uber app, users can now see the driver's profile, his past trips, and the ratings. By inducing this trend, Uber has broken the fear of unfamiliarity in people. Check out this image, for example.

Not Able to Get Real-time Notifications About The Ride

Before Uber, people were not able to get the real-time notifications of their rides. Due to this, people had faced hurdles in their daily lives, for instance, reaching out to their offices or doctor appointments.

Solution By Uber

Uber had noticed these issues were faced by people, and they came back with the feature in which people could check out driver's location after booking the cab and they also get real-time notifications about their rides in terms of arrival and the cancellation of rides. If you are planning to create apps like Uber, then this solution can wonder for your ride-hailing business.

People Were Afraid to Stick in Traffic for Long Hours

Due to the long waiting hours of a traffic jam, people were usually stuck in their routes. One of the biggest challenges, users faced because of the lack of knowledge about the shortest routes, where they could meet less traffic.

Solution By Uber

Uber closely noticed this challenge, and they worked on it. Uber came up with the idea in which the Uber app only provides one of the shortest routes with less traffic area to Uber drivers. From now on, people have less fear of being stuck in traffic for long hours while driving through the Uber app. In fact, they have advertised this single feature in India with the #LookBeforeYouLeave concept.

Users Wanted to Go Cashless in Taxi, too

In the past, users' first concern was – cashless payment while booking taxis. They were not able to pay their drivers online. And, this was the major challenge was faced by the majority of people.

Solution By Uber

Uber noticed the above issue and came up with the solution – go with the cashless while driving the cab through the Uber app. The cashless payment system was induced by Uber in order to prevent the people who wanted to travel cashless.

Apart from the aforementioned solutions, which are provided by Uber after noticing various challenges faced by the majority of people.

Indeed, Uber has successfully made the market a better, more efficient place through an on-demand service in terms of taxi booking.

The Rise of Early Adopters

The launch period for application is important, even the rideshare platform experience more challenges such as attracting riders and drivers concurrently. Uber knew that in order to attract riders and drivers they need to launch their products in less time by offering loyalty points and rewards.

Solution By Uber

Along with following local app growth strategy, ridesharing platforms such as Uber initiated in-app mobile marketing and promotions. The proper implementation will help your business to scale efficiently. Initially, Uber has implemented the following 3 strategies to scale their client exposure.

First-time Discounts:

The first-time promotional coupons are one of the best strategies for growth. As it helps to convert a prospect into a paying customer. Especially, when you receive some heavy discounts on your first ride, it reduces the blockage for new clients and Uber has taken advantage of this strategy to gain maximum exposure.

Loyalty Programs:

Although Uber Rewards is a new service, the concept of the loyalty program is well known.
Customers receive points for each ride that they may use to get free Uber rides or services like Uber Eats.

Uber has also targetted high spenders who are looking for long-distance rides and in exchange, Uber compensated them by offering double, even triple points. Customers can utilise these points in their next rides to reduce their ride costsTo wrap up, it is important to mention that to get success like the Uber app.

Referral Programs:

In referral programs each Uber user will get a code that they can share with their family and friends to get digital points in return. Uber has benefitted from this strategy to acquire thousands of customers.
2 Important Lessons for Startups and Entrepreneurs
Here we have analyzed the common concerns that users face when searching for an ideal taxi booking app, and we have examined how Uber has successfully implemented various strategies and added key Uber app features to their app.
As long as the perfect lesson is concerned for the startup and the entrepreneurs, here's what you need to do –
The first and foremost thing is to understand the challenges from the users' ends, as Uber did before launching its idea in the marketplace globally.
The second one is you need to come up with solutions, that must be flexible and rewarding.
Therefore, you just need to keep the aforementioned problems and solutions in your mind before developing a custom taxi booking app like Uber.
FAQs About Uber Growth Strategy
Is Uber's Business Model Sustainable?
The short answer is yes, the business model of Uber is sustainable. The prime idea of Uber's business is to manage the demand and plan for supply accordingly. To match with the supply, Uber partners with the drivers. All the stakeholders in Uber are involved as a 3rd party partners. In short, as long as services providers are satisfied with the platform, the business will consistently expand and the same is happening with Uber.
Even with different business models such as UberBlack, UberX, UberPOOL, UberEats, and UberFRESH, Uber is expanding and offers many opportunities to clients and drivers.
What is the current revenue model of Uber?
Following is the revenue model for Uber.
Commission from the customers – service fee
Per ride commission from drivers – transaction fee
Cancellation fees from the users who cancel the ride
Surge pricing – Peak traffic hours surge pricing are applied.
Ready to Build Uber-like App for Your Business?
To wrap up, there are multiple Uber growth strategy to follow in your taxi booking business too, along with that, there are several factors, which you need to check out during ride-sharing app development.
Now, you might be having questions like how much does it cost to develop an app like Uber? In general, it all depends upon the functionality, features, and the platform (such as Android & iOS) as what you would choose to develop an app. Well, a number of factors are required to be considered whilst estimating the cost of the Uber-clone app.
At Space-O Technologies, we've worked with 25+ startups and encouraged them to make continuous enhancements as per the end users' requirements, too. If you are one of the startup owners or entrepreneurs, who wants to build a triumphant business model, no matter what are the conditions. We offer the best business startup consulting services.
In addition, when it comes to the mobile app development cost, then it may vary from developer to developer as every cross-platform mobile app development company usually do charge an hourly basis.
If you need knowledge or support related to Uber-like apps or want to know how to make money with Uber for X app ideas, share your thoughts with us through the below-given form. Still, if you might have queries or confusion related to the cost of developing an app like Uber or need a uber app developer for a taxi service app, then you can get in touch with us, we will revert you as soon as possible. The consultation is absolutely free of cost.