Color and Typography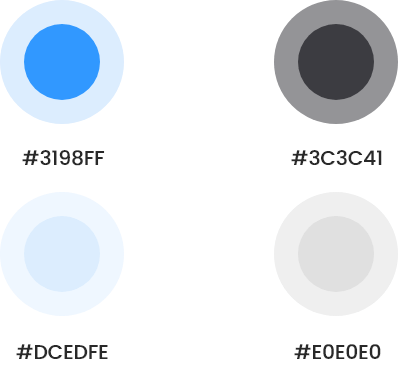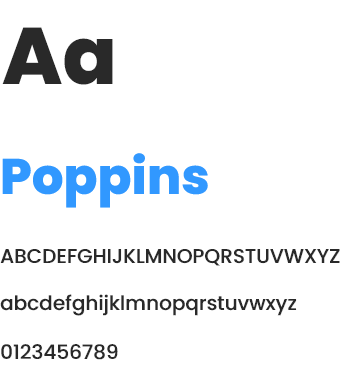 About the PDF Scan Document App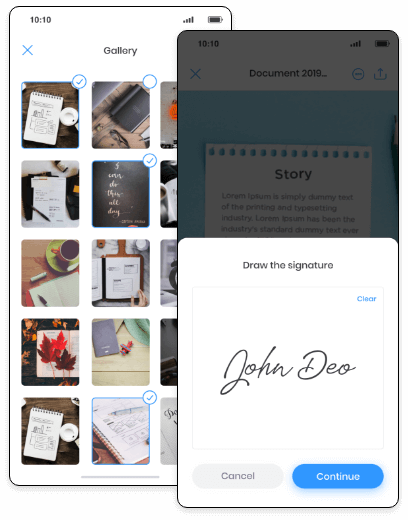 Details
We developed a PDF scanner app that lets you scan any document or image and convert them into PDF or JPG format. This app is available on the Apple App Store. You can easily store these documents in folders locally or export them to storage spaces like iCloud, Google Drive, Dropbox, or Box.
You can share these documents via email and other sharing options. There is an option to add markups like watermarks and e-signatures on the documents. You may protect their documents by adding passwords to save their data. This app uses optical character recognition (OCR) technology to recognize text that lets you extract and translate text in over 18 languages.
One of our regular clients who has an app publishing firm in Ireland approached us with this app idea. Our client regularly researches the latest trends in utility apps on the Apple App Store and develops various apps. He wanted a single app to scan, convert, export, translate any document or image and so we developed this app solution.
Features of the Scanner App
01
Scanning Document
The main feature that we integrated into this 'documents scanner' app is the "Scan" feature. You can scan paper documents, business cards, and any image from the camera or smartphone camera roll. The scanned documents are converted into pdf files by this document scanning app and stored locally.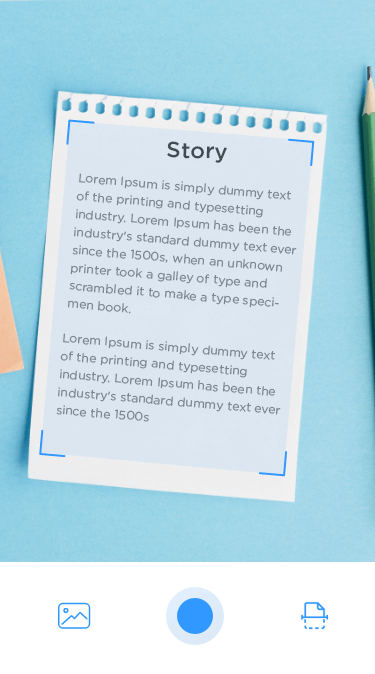 02
Store Documents
This is the best PDF scanner app with a feature to store all the scanned documents. You can create folders and save your documents. The files are stored locally so that you do not need an internet connection to access the saved documents. You can also export, rename, delete, or move these files to storage spaces.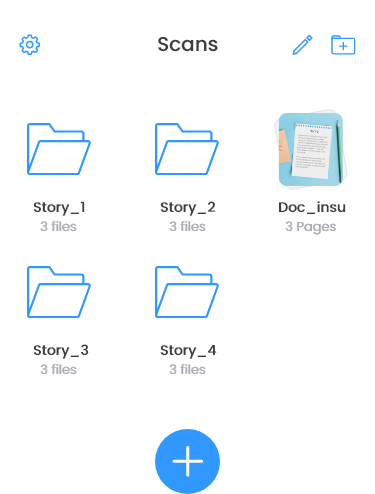 03
Export Files
This feature lets you share their documents or entire folders with others very easily. You can open the documents with a different application or format like JPG, and send the documents using email. Further, the document scanner app can also be used to export files using iCloud, Google Drive, Dropbox, or Box.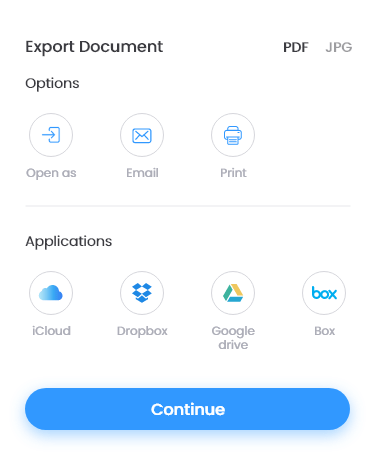 04
Print Documents
After you are done scanning documents or any images, you can print them out easily using the application. You can adjust and crop the area you want to print and print them on different size papers. In fact, the app has options for different page sizes like Letter, A3, A4, A5, Business Cards, and Legal.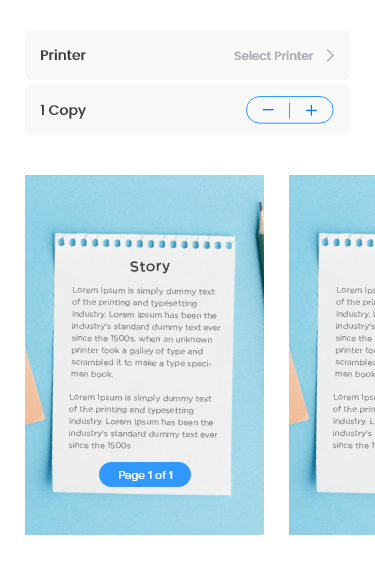 05
Add Markup
The app also has an option to add markups to the documents to make them stand apart, prove authenticity, or inscribe authority. You have options like watermark, markup, and signature. You can add a custom markup in any color you prefer. You can also edit, smudge, or erase the markup you create.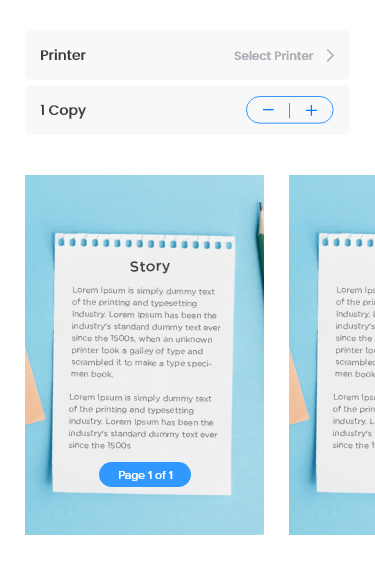 06
Add Signature
Unlike most scanning apps, you can easily add a signature to the document you want to print or store. You can choose from a signature from the phone gallery, or scan from the camera, or draw a signature on the app itself. Signatures can be of different colors and you can adjust size and position on the document.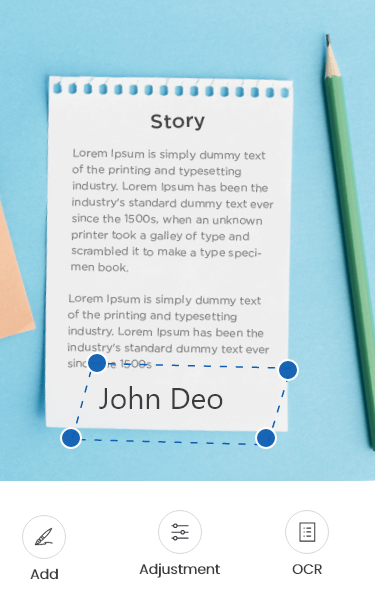 07
Add Watermark
You can photo scan anything and add a watermark to the text document using this scanner app. There are different fonts and colors for you to choose from. You can type a watermark to inscribe authority or credibility and position the watermark anywhere suitable on the document.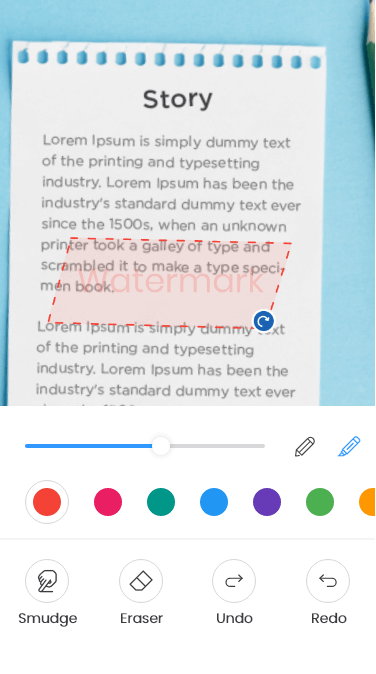 08
Extract Text
The app is not just to scan pdf or convert an image or text document into a pdf. You can also avail of other document services like extracting text. After scanning the document, you can select text from the document using optical character recognition(OCR) and extract it to other documents or files, very easily.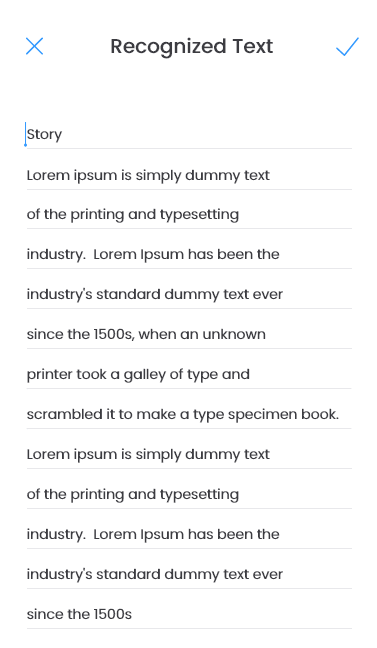 09
Adjustments
It doesn't matter if you scan the image at a slightly wrong angle or the colors of the image are not in proper contrast. This PDF scanner app has the feature to make adjustments to the PDF scan like color contrast, brightness, rotation, crop, add markups, or adjust the color of the document with filters.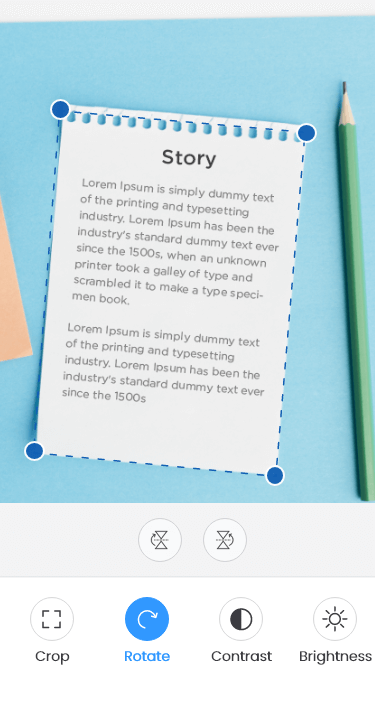 10
Translate Text
We integrated Cloud OCR technology into this app that can be used for text recognition and translation. After you scan the pdf, you can choose to translate the text in it to any available language. You can choose from over 18 languages like English, Japanese, Korean, French, Spanish, Russian, and Arabian.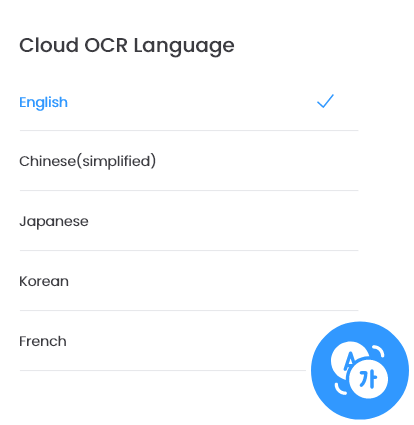 11
Batch Scanning
This feature is only for subscribed users. When you subscribe to any of the 3 plans, the batch scanning feature gets unlocked. Using this feature, you can easily scan multiple batches of documents at one go. The batch scanning features lets you scan dozens of documents all at once in a matter of seconds.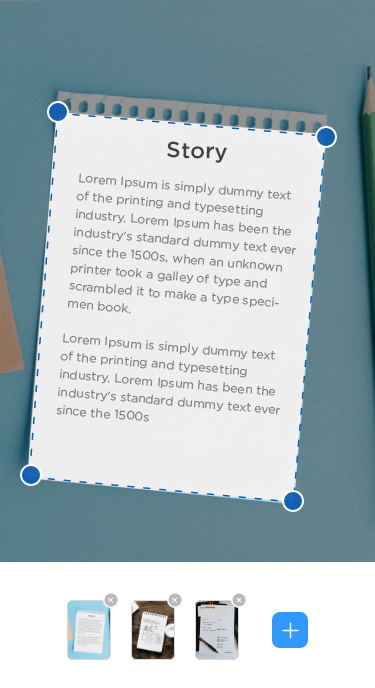 12
Settings
In the settings options, you can choose to select the 'Lock App' option and secure their app data like PDF files and business cards using a Pincode. No one can open the app without entering the pin. Further, you can also select a paper size to work with viz. A3, A4, A5, Legal, Business Card, and Legal that you can change anytime.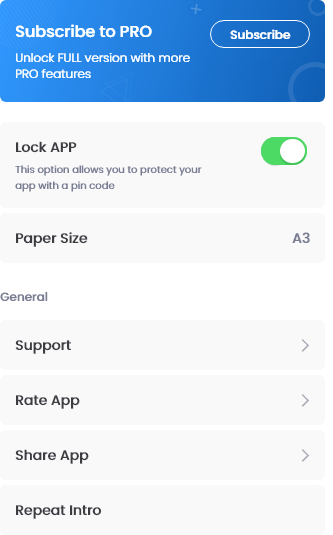 13
Subscription
The app has three subscription plans as in-app purchases for the users to become a member. You can go for a monthly., quarterly, or yearly plan. The paid members unlock various features of the app like unlimited scans, batch scans, unlimited exports, OCR features, password protection to save their data, and so on.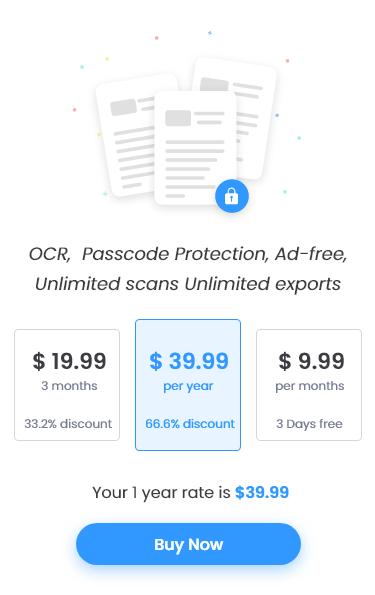 Do you have any utility app idea like image translator, QR/Barcode scanner, PDF scanner, GPS navigation, or any other app idea? Want to know how much it might cost to build it?
App Screenshots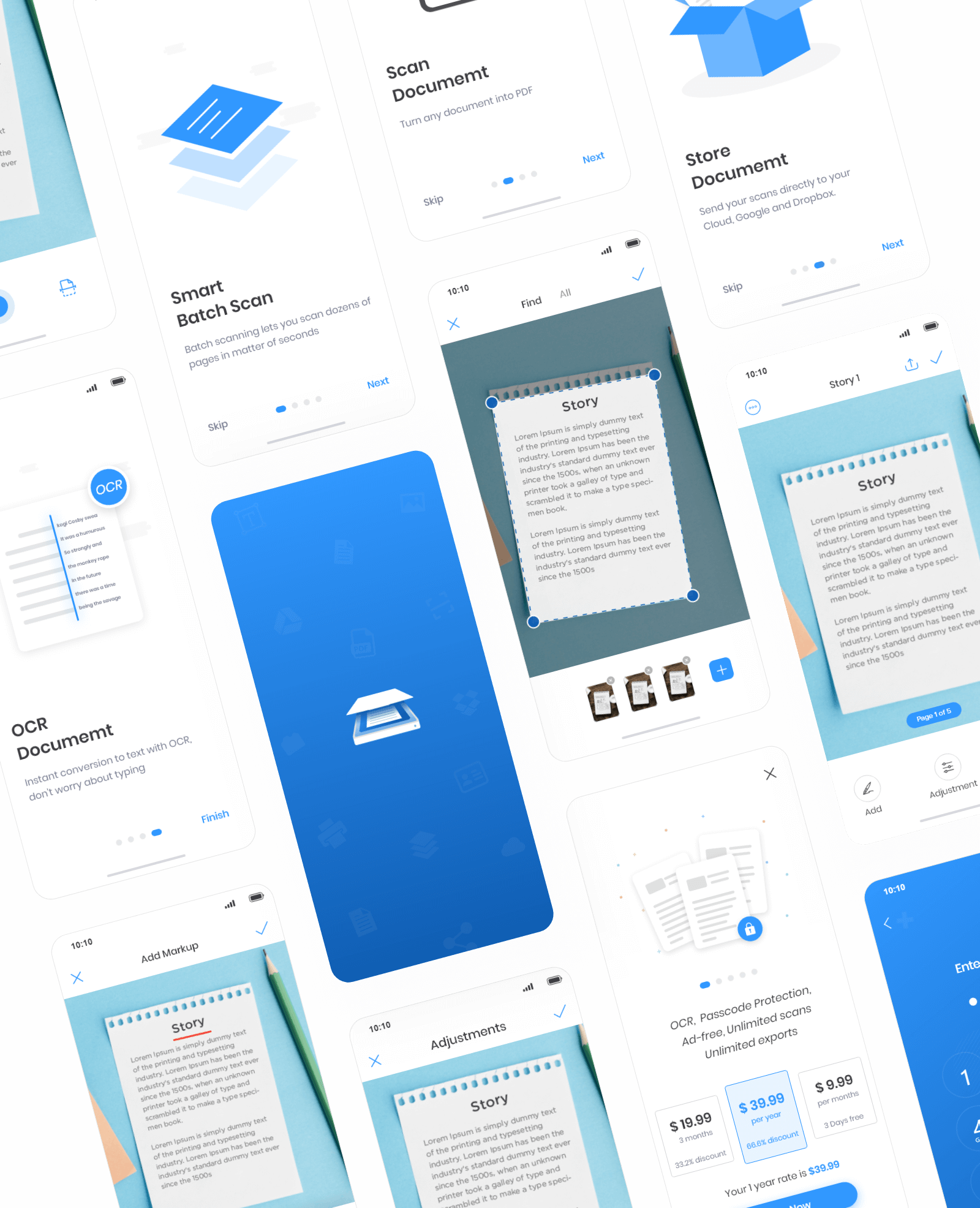 Want to know more about the client, his idea, how he contacted us and how we developed this as a solution?
Other Related Apps Developed by Us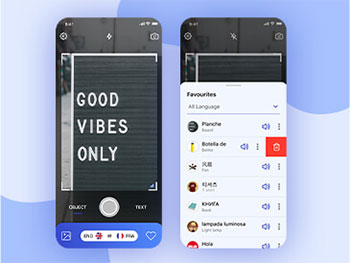 Want to make a picture translator app for iPhone or Android? Check photo translator app, designed and developed by our…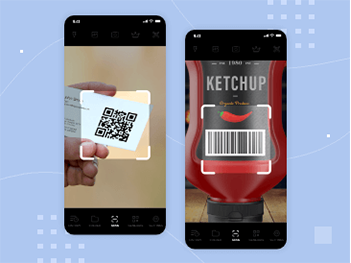 Want to make a QR scanner app? Check mobile app for QR code scanning developed by our mobile app developers…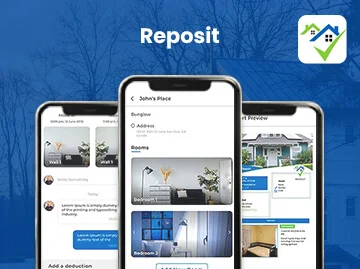 We design and develop rental applications. We recently developed this rental app for landlord and tenant's documentation…