Reposit – Rental App
We have designed, developed, and deployed a unique rental app for landlords and tenants. Both, the tenants and the landlords use this rental management app to share important information to track house repairs and deposit deductions.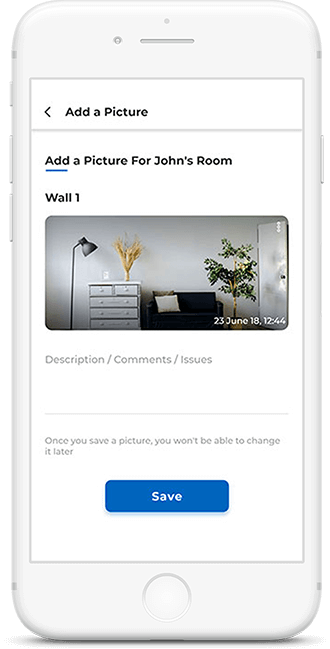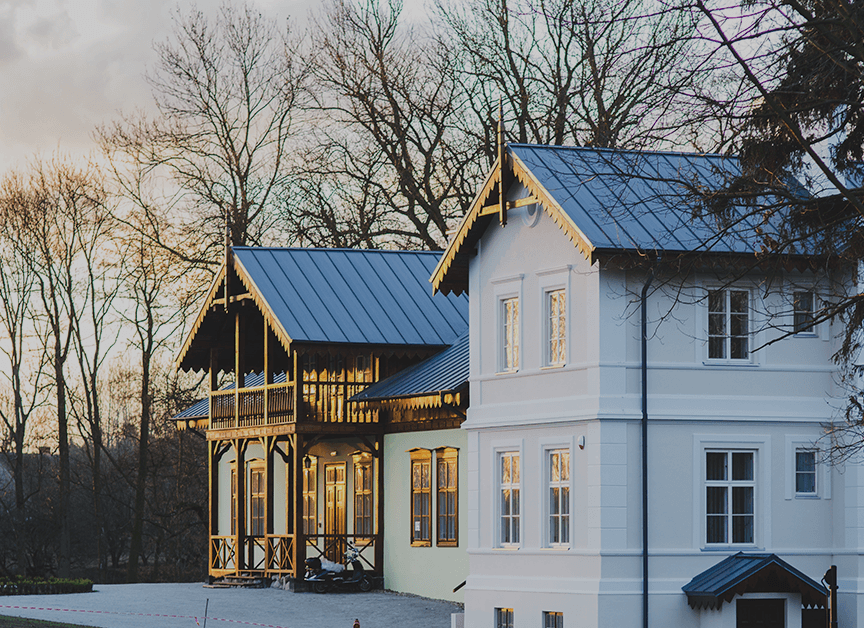 About Reposit
An App For Rental Property
Our client from the US is a graphic designer and owns a web designing company. He travels a lot for work and that too for long durations of time. Wherever he goes, he prefers to stay on rent. He has first-hand experience of tenant and landlord problems.
Having experienced it himself, he realized many tenants do not get their deposit back. In fact, 26% of the tenants face this problem and 36% of these do not get the proper reason. This is why he decided to build a rental maintenance app.
After comprehending his idea and requirements, we, as a leading mobile app development company, took around 6 months to develop this renting app. The app for renting allows the landlords and tenants share information about the rental conditions and deposit deductions with complete transparency. Reposit is the channel for the renter-landlord relationship to succeed through documentation and communication.



Provided Services

UX / UI Design, App Development, QA




Platforms

iOS and Android




Year

2019
Client Testimonial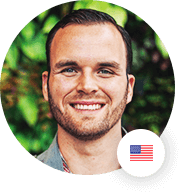 Alex Corstorphine USA
"I used Space-O to do all of the wireframing and development of the app. The project was all about developing a full app from wireframe to release on the app store. I came in with the ideas and requirements and they took that and translated that into the full creation. This project created a business. Without it, there would be no product to sell! I had a main point of contact who did all of the requirements gathering and overall project management coordination. It worked very well. The thing that was the most impressive for me was that they weren't just blindly following directions. There were multiple times when I came in with an idea that they then made suggestions to improve it or helped me rework it to flow better in the overall app. Having informed and intelligent opinions made the experience better and the overall product output was improved. It was a great project top to bottom."
Features

We Integrated Into

Reposit – The Rental Documentation App

#1
Onboarding
The first screen that any user sees is the onboarding or signup screen. Whether he is a tenant or landlord, he needs to sign up using email or Facebook. After the initial sign up, the user needs to sign in using the unique password he has created.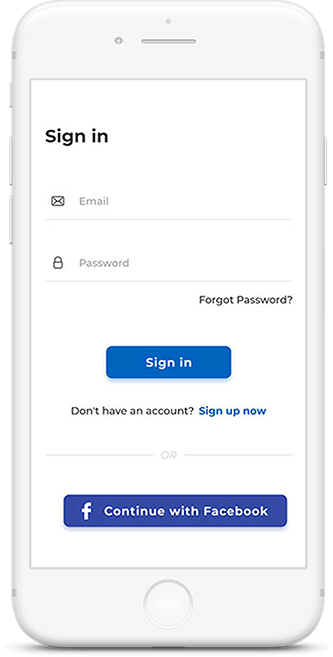 #2
Add new property
Like all renting apps, the first step is to add a property on the list. To add a property, the user needs to first choose his role as a renter or an owner. He then adds the name, type, deposit, and address of the rental, followed by tenant information.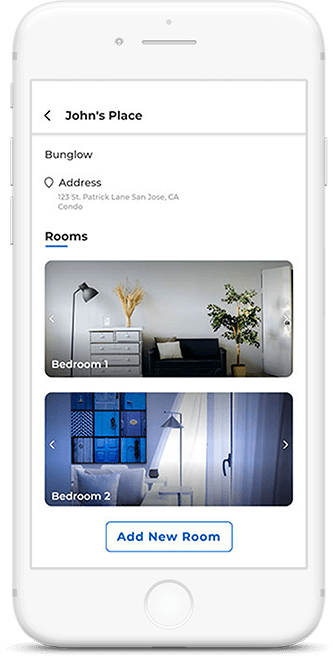 #3
Rental information
The user then adds information like images, name, type, and description of the front part, various rooms and miscellaneous objects of the rental. They may also add notes about abstract aspects like smell or light, and comments or issues along with pictures.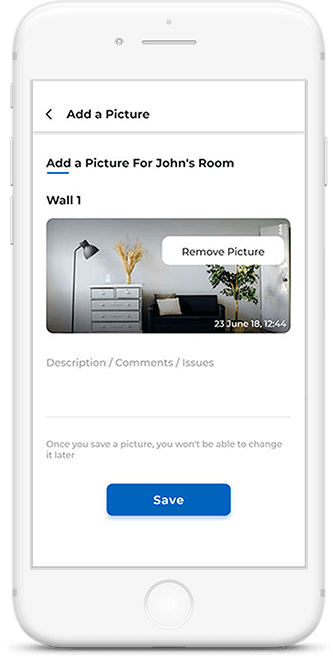 #4
Generate reports
After completing the entire documentation before a tenant moves in, the user may generate a 'move-in' report with all the information and images. The user may edit before confirming it after which no changes are made for security reasons.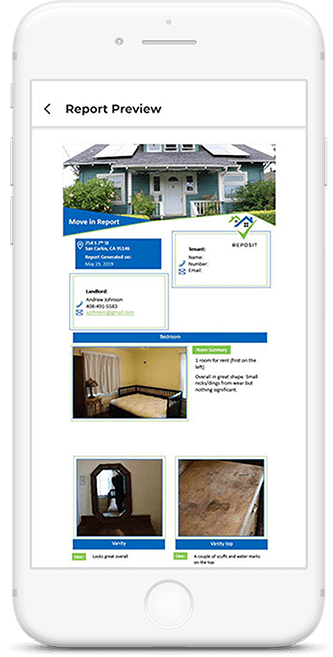 #5
Send invite
After a property is created, using this rental tracker app, user sends an invite to another user- either renter or landlord to associate with the property. This user receives and views the report. He can then decide to accept or reject the invite.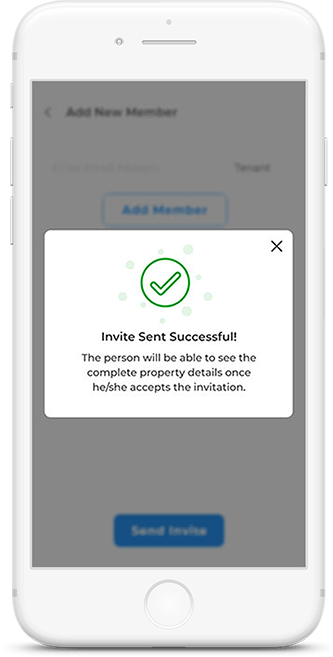 #6
Duration report
After a tenant moves in, both parties may add comments to the description of any object or room if needed. The landlord and tenant may update rental conditions and repairs as and when they change to generate a 'duration report'.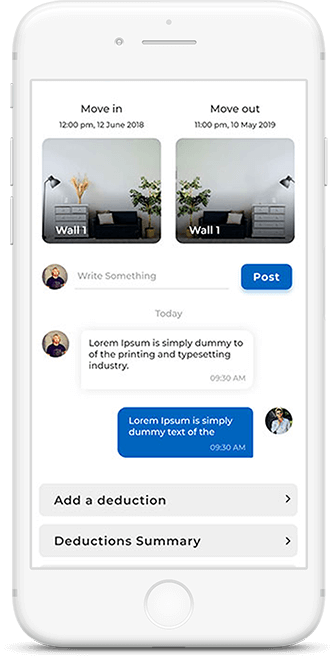 #7
Add deductions
Using this rental receipt app, a landlord may add deductions from the deposit when repairs are made. They duly note it with images, descriptions, and repair receipts of the repaired property. Users may see a deduction summary as well.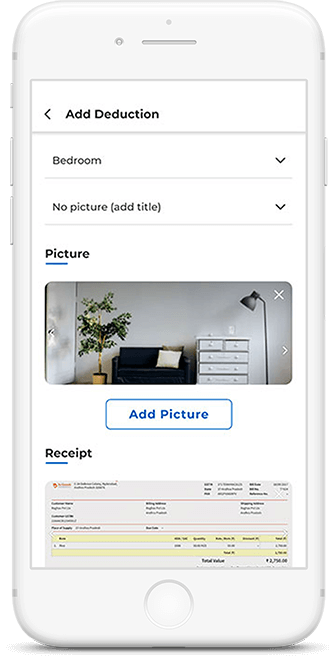 #8
Move out report
At the time of moving, the user generates a 'move out' report. This report is a compilation of move-in, duration reports, and additional changes. Images and description of all property areas and objects are inserted to make and share one final report.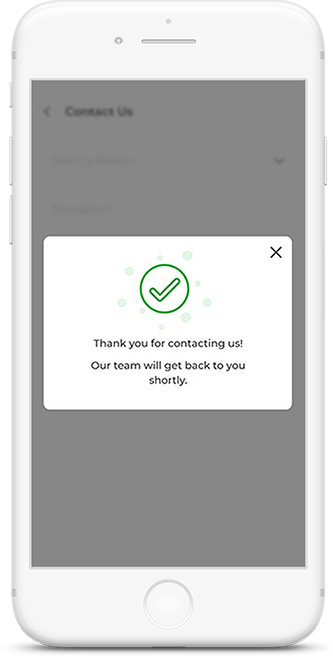 Facing difficulty in managing rental documents? Planning to build an app for rental homes- whether online rent payment apps or rental inspection app or something new? Discuss it with us.
App Screens