Being a professional dietitian or fitness & wellness startup, if you are planning to enter the fasting apps world, and planning to adapt an intermittent fasting lifestyle but not sure whether to move ahead with the idea or not. This blog is for you.
Herein, being an healthcare mobile app development services provider, we have curated a list of 9 best intermittent fasting apps that you must try.
So, let's have a look at the top intermittent fasting apps.
Intermittent fasting is blowing up online after a new study found that people on a diet had a lowered risk of heart disease and a significant metabolism boost.
With the trending alternate day fasting, 16:8, 5:2, eat-stop-eat, the IF diet has boosted health solutions. Being a diet specialist, you can engage more health-conscious people trying to lose weight through your app development.
If you are thinking of developing a fasting app, then this is the right time. You can develop your own fasting app with unique features, functionalities, and interesting ideas to get your start your intermittent fasting journey.
Planning to Create Health and Fitness App?
Want to validate your app idea? Want to get a free consultation from an expert?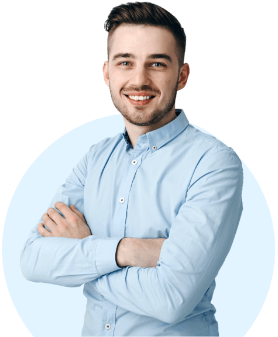 Best Intermittent Fasting Apps
Here is the list of best free weight tracking apps and to make it easy for you, we have prepared the list of best apps for intermittent fasting based on their features, price, and platform availability.
However, all these are free intermittent fasting apps, but you may need to pay for subscriptions, in-app purchases, advanced features, and consultations to use any of these best dieting apps.
Logo
Google Play Store Reviews
Top Features
Download

Zero

4.5

1M+ downloads 59.2K Reviews

Easy to customize your own fast
Track your fasting progress and fasting goals
Journal entry attached to the completion of each fast
Integrate with smart wearables like Apple Watch and know your weight, resting heart rate and sleep




LIFE Fasting Tracker

4.6

1M+ downloads 26.9K Reviews

Adjust the time as per convenience
Log weight, waist circumference, glucose, and ketones
In-app community to connect
Research-based articles and videos

DoFasting

4.3

500K+ downloads 19.4K Reviews

Easy to customize your own fast
Track your fasting progress and fasting goals
Journal entry attached to the completion of each fast
Integrate with smart wearables like Apple Watch and know your weight, resting heart rate and sleep




BodyFast

4.6

10M+ downloads 212K Reviews

Fasting timer leading through the weeks
Personal fasting coach
Weight tracker and statistics
Notification alerts and no advertisement





Ate Food Diary

3

100K+ downloads

Keeping track of meals via photos
Track fasting automatically
Share progress on different social platforms
Stay accountable via friends or coach





Vora

4.3


Track daily fast and diet plan
See others' accomplishments or ask questions
Graphical representation of past fasts
Export data and facts to CSV




Fastient

4.4

50K+ downloads 583 reviews

Visualize progress while fasting
Make your journal about the fasting experience and progress
Check the fasting history through interactive graphs
Import previous fasts from other tracking apps via .csv file
Dark mode, progress pictures, quick-tag emojis features





FastHabit

4.8


Stop, restart, or adjust the fast at any time
Visualize the progress in percentage
Keep a record of your weight log
Set reminders for fasting and get notified





Window

4

10L+ downloads 4.62T Reviews

Easy for manual setup
Great tool for monitor weight
Check the progress in a timeline
Now let's discuss all these apps in detail to know more about them and find the reason why these apps are the best.
Zero

Zero apps have over 1 million downloads and over 10 million complete fasts to date. It is a simple intermittent fasting tracker that helps users sync an intermittent fast with their biological clock. The app for fasting fetches the user's location and figures out when the sun will set in their area.

For example, if the sun sets at 6:30 PM, then you can start fasting hours at 8:30 PM, and in between the Zero app will count these 2 hours of nighttime eating. This data will store on your phone and you can export it anytime for your personal analysis.

This is one of the best intermittent fasting apps that are freely available to download for iOS and Android.

Image Credit: Zero

LIFE Fasting Tracker

From the many best fasting apps, the LIFE Fasting Tracker app is a scheduling tracker, since the life fasting app allows users to set their own start and end times & goals for the fasting periods.

The benefit of the life fasting app is in-app learning libraries with research-based articles and tips for beginner and experienced intermittent fasters. The app has surpassed over 5,00,000 downloads since its launch in late 2018.

This is the best free intermittent fasting app that has the fasting tracker online and it has recorded nearly 7 million fasts to date. It is one of the first health solutions with an advanced tracker to waist circumference, glucose, and ketones. The fasting tracker also helps you to offer intermittent fasting diet information, where you get the diet according to your body type.

Additionally, if you are on the keto diet, this app will help you to track the duration for which you have been on ketosis.

Image Credit: Life Fasting Tracker

DoFasting

DoFasting is an app used by beginner or experienced people who choose intermittent fasting. It has an easy-to-use fasting tracker and monitors your water and calorie intake. Additionally, the app provides a variety of the most popular fasting plans and constant professional advice from nutrition and wellness experts.

The app will help you stay motivated by offering personalized fasting tips and tricks and educational articles that cover everything you need to know about intermittent fasting. Besides that, you can implement simple, nutritious meals into your diet from over 5000 recipes on the app or try out simple home workouts.

If you are unsure about the progress, examine your weekly health report, which displays weight changes, calories, and water consumption, and even how many steps you took over the week.

Whether you aim to let your gut rest, cleanse your body, or lose weight, the DoFasting app delivers all of the tools you need to achieve the best results.


Image Credit: DoFasting

BodyFast

BodyFast app is a Germany-based online intermittent fasting plan platform. With its innovative and different fasting plans, it has been among the top app for intermittent fasting.

It allows users to choose a coach and follow his meal planning tips. The user can upgrade and take up weekly challenges to stay competitive and keep you motivated.

The app has a specifically curated FAQs section that provides the answers to most of the possible questions about IF for beginners. The fasting tracker has over 8 million people to date using the app on a regular basis.

Image Credit: BodyFast

Ate Food Diary

This social intermittent best fasting app is a visual food diary, which helps in keeping track of how much time lapsed between meals and snacks.

This is the best app for fasting which allows users to share on social media, makes them look back on their choices and how they made them feel.

It is the fastest and easiest food journal and makes a user experiment with new habits, to see what works for an individual. This makes Ate Food Diary, the best food tracking app.

Image Credit: Ate Food Diary

Vora

This app provides daily weight loss goals, fasting hours, and your overall progress. Vora can be a great weight loss app if you are looking for a similar feature in an app. Vora is a cloud-based best fasting app, as it allows users to create, edit, and delete the fasts.

Let's users view their last 7 fasts in a beautiful chart that shows their target achievements. The Vora app allows users to set the fasting program they like from full fast to 5:2 to alternate day diet types. So far, the app has over 3,00,000 fasters community.

Image Credit: Vora

According to Dr. Elizabeth Lowden "Alternate-day fasting tends to include both regular food intake alternating with full fasting, meaning no food intake at all, or a significantly reduced intake of about 500 calories."

Fastient

To maintain accountability while fasting a one meal plan and records of the food intake is necessary.

The Fastient app has a wide, open interface that leaves plenty of room for a user's journal; they can view data in easy-to-read graphs and record their food intake easily through the fasting schedule tracker.

Image Credit: Fastient

FastHabit

Featured by GQ, The Guardian, and The Fast Company, FastHabit is one of the top app for Intermittent Fasting.

The app is for beginners as well as regular users who need to change their app or start fasting using an app. It claims to tame your cravings and help you lose weight.

FastHabit is a top-rated app on the iOS platform with 4.8 stars out of 5. It is loved by thousands of users who are passionate about intermittent fasting.

Image Credit: FastHabit

Window

The Window app is easily customized to track your fasting and eating window duration, monitor weight loss or gains to motivate people. Also, you can manage your weight reduction goals from the app too.

Choose a plan for yourself and define your fasting time. Customize it accordingly concerning the eating duration and start time. Get notification when the eating window is opened, and then you can start your fasting.

Image Credit: Window
If you have decided to make a popular intermittent fasting app, the apps mentioned above are a great place to start. And for more inspiration, check out our post on the best medical app ideas.
Want to Make a Successful App?
Consult our team of fitness app development expert and book a free consultation.
Frequently Asked Questions
Which are the best intermittent fasting apps for iOS?
After considering the customer reviews of App Store, we have found out that these five applications are the best intermittent fasting applications for iOS:
Zero
FastHabit
Ate Food Diary
BodyFast
LIFE Fasting
Which are the best free fasting apps for Android?
After considering the Play Store's customer reviews, we have found out that the following applications are the best free app for intermittent fasting for Android:
Zero
Fastient
BodyFast
LIFE Fasting
How much weight can I lose after 15 days using intermittent fasting?
Based on the study of ScienceDirect, after following intermittent fasting for 3-24 weeks, the approx body weight reduced by 3 to 8%. After examining the rate of fasting and weight loss, the overall result of weight reduction in a person was found from 0.55 to 1.65 pounds per week.
Conclusion
If you are a professional dietitian or running a fitness & wellness center, looking for the best way to track your customer's fasts and weight loss progress, we have the apt app solution in the form of a simple fasting app.
We are specialized in health and fitness app development. Check the latest health and fitness apps we have built for our clients.
Ryan Spiteri Fitness: Ryan Spiteri is all one fitness app which is well known to take daily fitness traning.
ShotStats: ShotStats is a fitness app for tennis players to dictate their playing shots and style.
Being a leading iPhone app development company, we have developed mobile apps in almost every genre, from taxi to food delivery to health and fitness. Overall, we have developed more than 4400 apps for iOS and Android for clients globally.
Still have any confusion or query regarding building the best app for intermittent fasting, the cost to develop a mobile app for fasting, and IF app development timeline, just fill our contact us form. One of our sales representatives will get back to you shortly. The consultation is free of cost.