QR Code Reader App
Our team of iOS developers developed the QR code reader app. You can use this app to scan QR codes and Barcodes of any product and get complete details like product information, images, and pricing. You can also generate your own custom QR codes using this QR/Barcode scanner app.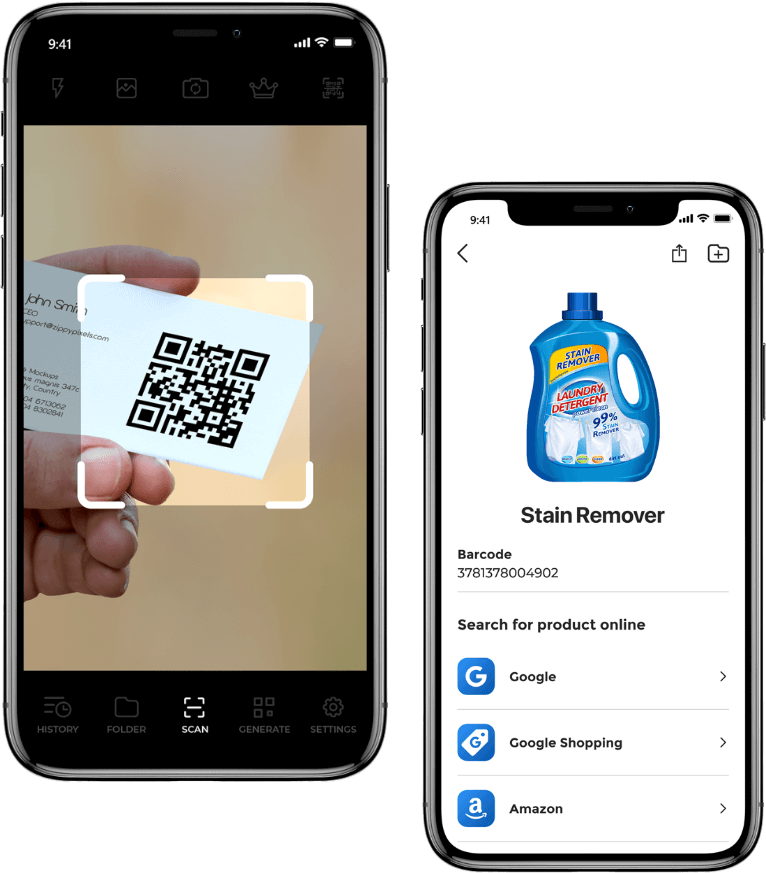 Industry
Technology, Productivity
Services Provided
Design, Development
Abstract of QR Code Reader App
Our team of developers developed an efficient QR/barcode app. This app scans the QR/barcode of any product- whether utility, food product, or software products. This is an iOS app available on Apple App Store with 2.2k reviews and 4.6/5 star rating. It is compatible with iPhone, iPad, and iPod touch and requires iOS 11.0 or above.
You can use this best QR code scanner app to scan a product and get all the product details like name, image, price, manufacturing details. When you subscribe to the PRO version of this QR reader, another feature gets unlocked- called the batch scan feature. Using this feature you can scan QR codes in multiple numbers in one go.
This QR scanner app supports various QR formats viz. QR code, UPC, EAN ISBN, Quick Code, Code39, Code128, Data Matrix, and EQS. Using this QR scanner app, you can also create custom QR codes for over 16 code types including URL, calendar, text, phone number, WhatsApp, Spotify, and Instagram profiles.
Our Client and His Project Requirements
Based in Ireland, our client owns a successful app publishing firm. He is one of our regular clients for whom we have developed other apps like PDF scanner as well.
He has a passion for new apps and unique solutions for day to day utility problems. He also actively reviews Apple AppStore apps to find out which the most in-demand apps and what do they lack. He found out that QR code and barcode scanning apps are trending.
However, anyone QR barcode scanner app doesn't have all the functionality and features that a user needs. So, he decided to develop the best and easy to use QR code scanner app to help users find details about products and can read barcodes as well. Another unique feature he required was the function to generate unique QR codes for various content types.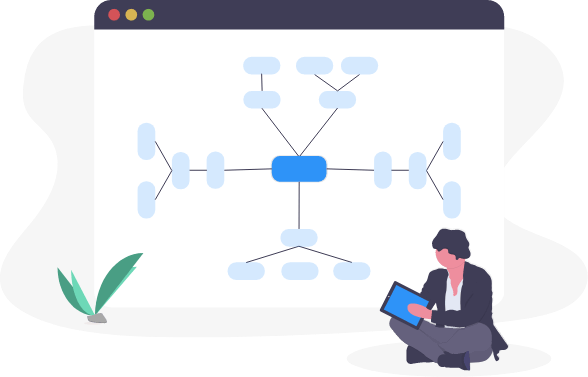 Solution We Provided to Our Client
We comprehended our client's requirements and started our work. We developed an easy to use and efficient app that people don't even need to know how to scan QR codes.
This QR code scanner and barcode scanner scans QR codes and barcodes to provide the app users with the needed information. For this, we used Barcode Lookup APIs and gigantic databases sourced from big retailers and e-commerce sites all over the world.
We made sure that the users can also store their scanned QR codes and barcode for future use. Further, they can also create and share their custom QR codes that users generate themselves. These QR codes can be of different colors and content types, as available in the app. The app is available in English, Dutch, French, German, Italian, Japanese, Korean, Portuguese, Russian, Simplified Chinese, Spanish languages.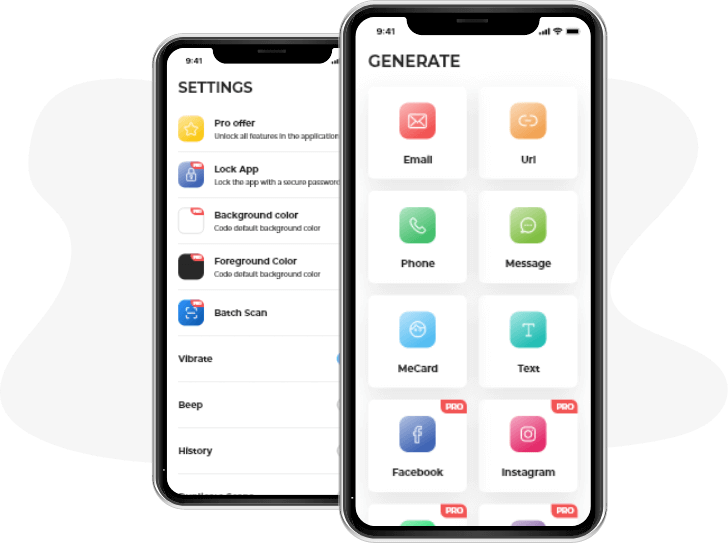 Key Features We Integrated

Scanning QR Code
This QR code reader app lets you scan and valid QR code of your choice. This feature uses the QR scanner functionality and shows you all the specifications of any product or content type. You can view information like product name, store pricing, photographs, and manufacturing details. You can also store your scanned QR codes and barcodes.

Barcode Scanner
By either scanning barcodes or by typing the barcode number into the app, you will get information about millions of products worldwide. We sourced barcode details from big retailers and e-commerce sites all over the world and created a gigantic database. Every time you scan a barcode or number, details are fetched from this database.

QR Code Generator
If you have subscribed to the QR Code Reader and Barcode Scanner app, you can make and share unlimited custom QR codes. Choose any color combination for the code as per your choice. You get to choose from 16 different content types for which you can generate a code. This includes MeCard, calendar, email address, URL, and text.

Folder
As mentioned, after scanning any code, you can store these into different folders as per your choice. You can conveniently organize and retrieve your scanned and created QR codes as well as barcodes. You can store these QR codes and barcodes in folders like Weblinks, Email addresses, Instagram, Whatsapp, Text, MeCards, and so on.

Scan History
Another feature that we integrated for the user's ease is Scan History. This feature lets you scan your history according to categories. All the searched results are stored and sorted by categories like Weblink, Texts, Phone Number, or Email Address. You can delete or organize the scan results. Also, put them in folders that you can create for easy storage.

Search
This is a unique feature of this QR scanner app. Along with searching in the app, you can do an online search for any product using the barcode/ QR code. You can use advanced search options like search on Google search, Google Shopping, or Amazon eCommerce site. You can find product details and also shop for it on these shopping sites.

Batch Scan
Scanning one QR code or barcode at a time, when you have 20 to do, can be time-consuming. If you want to scan multiple QR or barcodes in one go, you can use this feature. Using this feature, you can scan QR codes in multiple batches. The speed for scanning QR codes increases and you get results in one go. You need a subscription PRO version to use it.

Filter
This feature makes retrieval of your scanned codes extremely easy with just a click. You can find any QR code or barcode from the Scan History section using the filter feature. You can apply filters like 'From date'-'To date' and the type of scans like Web links, Email Adress, Barcode, Message, Phone Number, Text, Instagram, Viber, Twitter, and Spotify.

App lock
We integrated the feature of App lock into the QR code scanner app as we believe security as our top priority for any app we develop. The feature lets you create a secure password for your own QR code reader app. You need to enter this code every time you want to open the app. This way, this pin protects your details in the app from intruders.

Subscription
This QR code/ Barcode reader app comes into versions- free and paid. The free QR app has limited access to features and lets you scan only 3 QR codes a day. You can have the paid version called the PRO version by subscribing with weekly, monthly, and yearly plans. This version unlocks various features like generating unlimited QR codes and Batch scans.
iOS App Development
The client wanted an iOS app only. We assigned two iOS developers with 2+ years of experience for this project. Both the developers dived into research to understand the working of a Barcode and QR code scanning app. They needed libraries that can help look up such codes and provide product information. They used Barcode Lookup APIs for this function.
They also developed a feature to generate QR codes with different foreground and background colors using code libraries in the backend using PHP. The entire development was completed within 4 months with all the features, testing, and deployment of the app.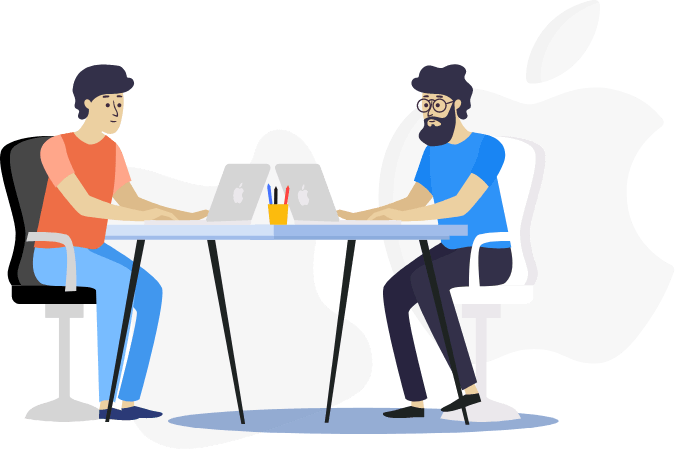 Technology Stack
Programming Language

Swift 5
IDE

Xcode
Database

Core data-iOS

MySQL- Web/PHP
Want to Develop a QR Code Reader App?
Discuss your requirements with our app development consultants. We have developed over 4400+ custom mobile app solutions for worldwide clients.
Results
4.6/5 star rating on App Store
This app has received over 2.2K reviews from users all around the world. These reviewers have given an average rating of 4.6 out of 5 stars on the Apple App Store. This app has received a lot of positive feedback from the reviewers because of its functionality and ease.
Accurate Results
This app has made it easier to get information on any product by scanning the QR code or barcode. When you scan any code you can rest assured that you will get accurate results. In fact, our users have compared the same QR codes with other apps and received accurate results here.
Accurate Results Generate QR Codes
This app lets the users design their own QR codes with different color combinations and for 16 different content types including URL, social media profiles, phone numbers, and email addresses. Users can share these custom made QR codes with their family and friends.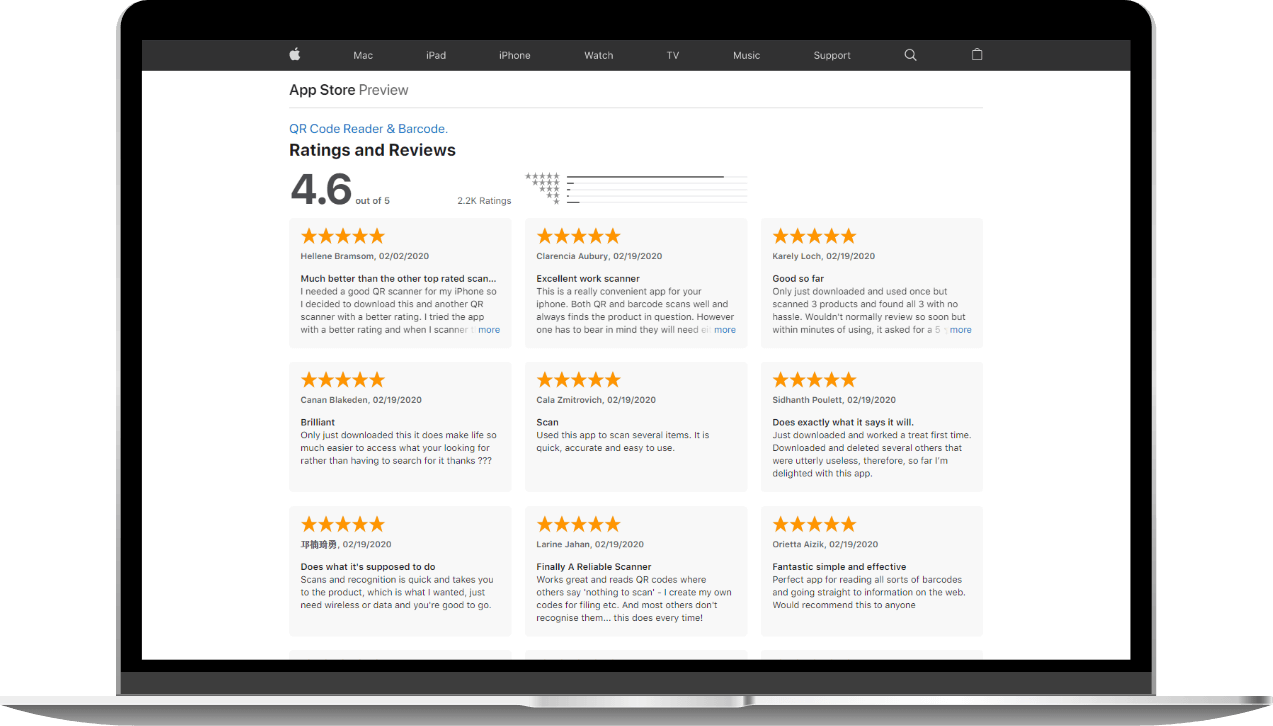 In the portfolio, we have explained which fonts we used, how we designed this app and about all the features of the app through app screens. Want to check it out?
Appreciation from Clients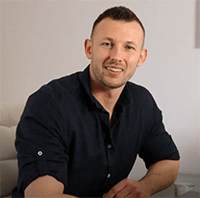 Steve
USA
I would like to thank the entire Space-O team for helping us with our photo editing app. We have been working with other developing teams before, and we were able to find Space-O. And all the other developers failed to deliver all great working apps for us. Space-O helped to design the app in a very user-friendly way. They helped us to navigate solutions for the app. And overall went above and beyond with our request.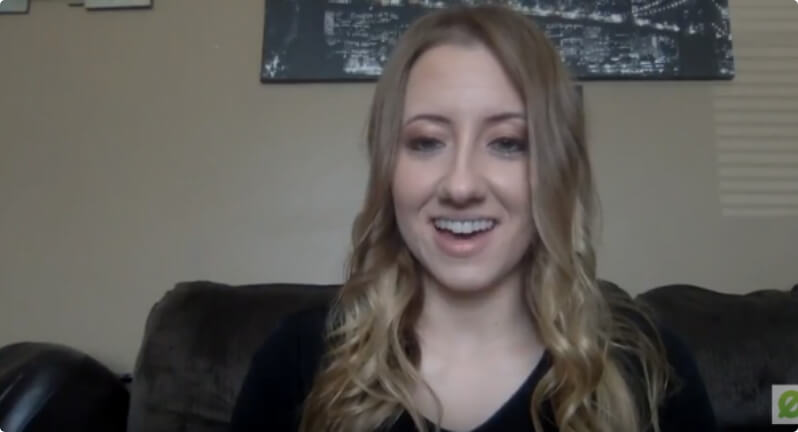 Olivia Grande
USA
This was the first app I've ever developed and they been extremely helpful every step of the way, answering questions, writing recommendations, and tips. If you're looking for a high-quality app, definitely go with Space-O technologies.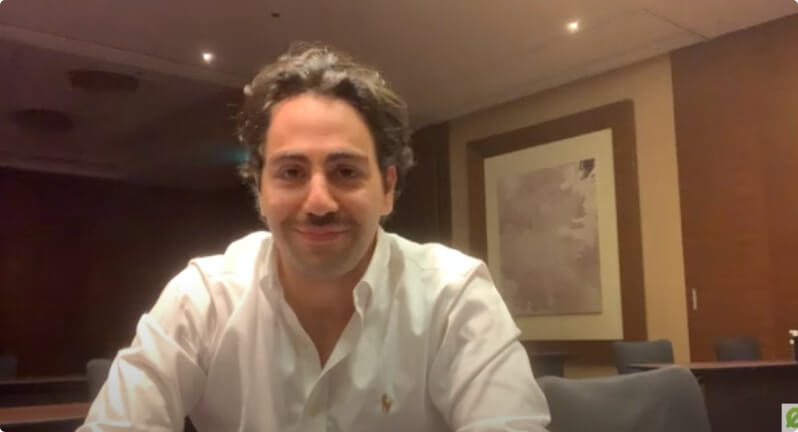 Kaveh
UK
When we started 2 years ago, the main struggle was to find the right developing team, because the problem was we were all quite demanding in terms of quality. And, this showed that we were able to develop some successful apps. But, this would not have been possible without Space-O.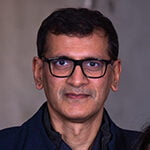 Aamir Jaffar
Kingdom of Saudi Arabia
I hired them for a BA assignment for a project. They did a fantastic job. Quite professional and also good at making the customer understand non technical aspects. Put their mind to think like the customer. A guy named Jaimin was assigned as the work lead and really appreciate his knowledge, understanding customer perspective on the assignment and come up with very valid suggestions. Recommended for mobile app development.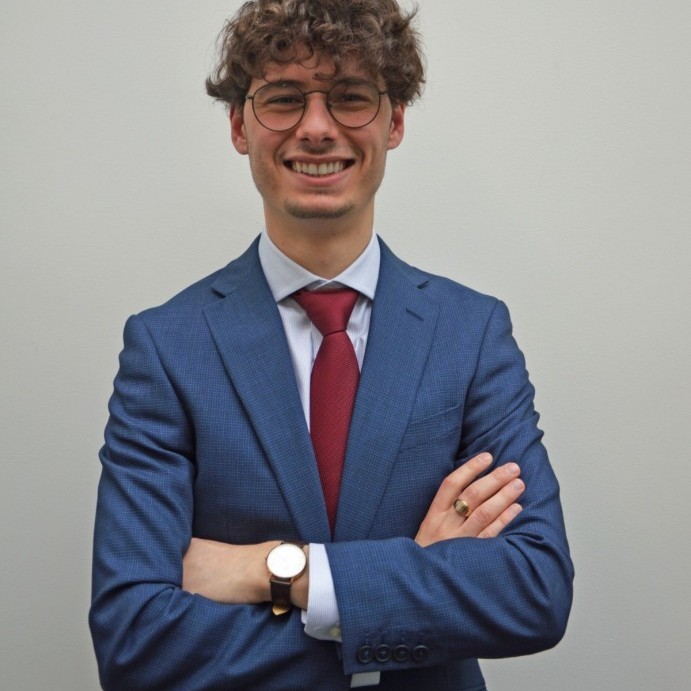 Riccardo Petrachi
United Kingdom
We searched online for app developers that had an extensive experience in mobile app development as well as a strong presence in the market. We chose Space-O specifically because of the up-close experience we had with another app they had developed and we wanted to achieve the same high level of standards, quality, and satisfaction. We were looking for brilliant experts and we found them.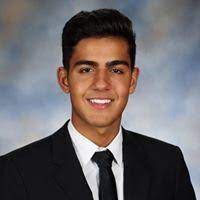 Ashton Asherian
USA
Space-O Technologies showed genuine interest in the project. The efficient team delivered quality results at a cost-effective price. We wanted to develop a minimum viable product that would be ready for scalability. It was a great experience working with them. We are so happy that we had the chance to meet Space-O. We love their work. Their project management and structure were amazing. The team loved what they were doing. There was passion behind every single piece of work.

Tom Asare
Ghana
The app was successfully launched and fulfilled original expectations. The Space-O Technologies team was communicative and effective in completing the project. The app is available in the Google Play store, and we're thrilled with the final product. They were a highly efficient team to work with. They were strong communicators—whenever I had an issue they were available. Additionally, they were timely in getting deliverables to us.

Nick Power
Australia
Eugene, Vlad, Jigar and their respective teams have been fantastic on all the various apps they have worked on and developed for us over the past 18 months. They are always proactive, responsive to questions and consistently provide top quality development and design work. The use of Skype, email and their own project management tool also makes it easy to keep track on how a project is progressing. I would highly recommend Space-O Technologies for any iOS development or design.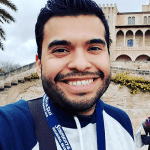 Mark
USA
I can't say enough about how great of a partner Space-O has been to work with over the past year. They were always pushing the project forward and ensuring quality checks at every turn, even pieces of my app that I should have caught before sending to development. Will definitely be referring any clients of mine to Space-O and will have them first on my list of partners to work with.