Having an extensive portfolio of over 350 successful scalable web solutions, Space-O Technologies is a reliable partner for your web app development needs. Space-O Technologies specialize in diverse domains, including on-demand web app solutions, photography, and video-editing web applications. The company offers a broad spectrum of services including web app development consulting, custom web app development, eCommerce solutions, progressive web app development, AI-based web app development, and SaaS web app development.
Having a global client base of 1200+ shows the ability to understand and cater to distinct industry requirements. Partner with Space-O Technologies, one of the top-rated web development agencies on platforms like Clutch and GoodFirms. Leverage cutting-edge technologies such as Node.js, React, Python, and AI to get custom web applications.
Clients Love Space-O Technologies
Space-O Technologies delivered exceptional, scalable solutions at a cost-effective price. We are happy to have them as our development partner.
Ashton Asherian
Co-Founder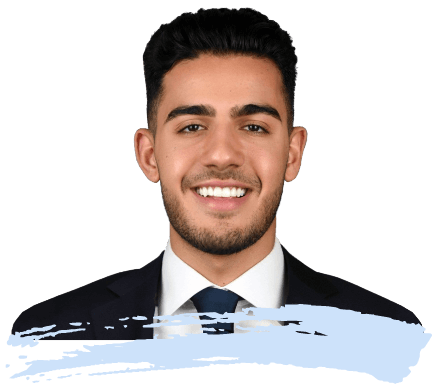 ---
Scopic Software is a trusted provider of custom web and mobile app development services that tailor the approach to meet your business vision. With the company's expertise spanning multiple domains, this web app development company specializes in converting Flash to HTML for a speedier and more secure browsing experience, creating immersive 3D, audio, and video streaming experiences.
Since its inception in 2006, Scopic Software has consistently prioritized the successful execution of complex web and mobile app development projects like RXWeb, Mediphanym OrthoSelect, and Tomographix Quantiva Workstation, regardless of their complexity. Having successfully completed over 1000+ web and mobile projects, Scopic is dedicated to helping businesses reach their business objectives through tailored digital solutions.
Why Choose Scopic Software?
Scopic provides customized solutions that are not only easy to use but also meet the unique requirements of each client.
With the involvement of Scopic, companies have been able to grow their customer base and develop future roadmaps. Their high resourcefulness and flexibility help businesses scale and adapt.
Scopic has a reputation for delivering complex design requirements with minimal bugs. Their work in real-time 3D image processing is outstanding, showing their expertise in handling intricate tasks.
Scopic's project management approach is commendable. The web development team utilizes tools like Teamwork and Jira to facilitate communication and manage tasks effectively.
Ben Ralston
President at Synchronus
"Thanks to their continued involvement, the company is able to grow its customer base and progress its future development roadmap. The team is highly resourceful, and internal stakeholders are particularly impressed with the vendor's flexibility."
Points to Consider Before Choosing Scopic Software
Some web app development projects suffer from persistent performance issues and frequent glitches that disrupt the user experience.
The company's web development services lack the necessary support and resources to address issues after the initial launch.
Verified Reviewer
Manager at Sign Installation Company
"They have delivered a web-based order processing program, though it requires further development in order to be operable for the customers."
Having been in operation for over 11 years, Roonyx has established itself as a reliable and experienced player in the software development industry. Being one of the leading web development agencies, the company has a client retention rate of 84%, indicating a high level of satisfaction and trust from its clients. This statistic showcases their ability to deliver successful projects and maintain long-term relationships with their customers.
With over 250 successful projects like Pollen Pay, Yoshi, and Netsbo under their belt, the company has a proven track record of delivering quality web app solutions. Their extensive web app portfolio demonstrates their experience and expertise in various industries, including manufacturing, healthcare, education, e-commerce, and automotive.
Why Choose Roonyx?
Roonyx has a team of highly specialized experts who are capable of addressing and implementing client requests with precision and expertise.
Roonyx demonstrates a strong commitment to delivering projects in a timely manner. They are also highly adaptive and receptive to changes in the timeline and feedback, ensuring that clients' evolving requirements are met throughout the web development process.
The team of web application developers communicates clearly, provides timely reports, and has transparent costs and reasonable timelines. They have the ability to manage projects efficiently instill confidence and ensure a smooth and successful web development process.
Dmitriy Zolotukhin
Founder at SimpleIT
"With their support, the initial project was finished within three months, and the final product's functionality was greater than planned. The team wrote high-quality code, which reduced the need for user support."
Points to Consider Before Choosing Roonyx
In some cases, project costs with Roonyx exceed initial expectations. You need to have transparent discussions and thorough cost estimations to align with budget expectations.
Roonyx lacks the necessary technical resource capacity to handle the specific requirements and scope of your project.
Verified Roonyx Reviewer
"The engagement started well but the results deviated from set specifications and grew inconsistent. Roonyx initially lacked the technical resources to work on the project and found that they did not allocate the necessary resources. The project would have cost more than expected."
Perpetual is a top-rated web development company with a decade-long history of creating powerful web applications for top businesses. They have earned a renowned reputation for building influential web applications for high-profile clients including Fox Sports, HIMSS, Colgate, and Reliance Jio. Their team, skilled in a variety of programming languages, including React, Angular, and JavaScript, offers comprehensive services like full-stack web development and data engineering.
As a dedicated web development company, Perpetual focuses on creating intuitive web designs that encourage user engagement. They place a significant emphasis on quality and security, working diligently to uphold high standards across all aspects of their operations.
Why Choose Perpetual?
Perpetual accurately implements clients' requirements and promptly addresses issues.
The team collaborates proactively using modern tools like MS Teams, Zoom, and Notion to collaborate effectively.
The company delivers top-notch designs and web development work, leading to substantial user growth and engagement.
Perpetual is dedicated to achieving client success, with strict adherence to timelines and continuous improvements.
Setareh Nezami
Director of Product Management at Sangoma
"Their work quality was outstanding, and they worked very fast."
ScienceSoft is a leading web application development company with 24 years of experience in the field. They specialize in creating web-based software that enhances user experience and boosts business efficiency. The company has successfully delivered over 1,900 web projects, including corporate and customer-facing websites, web apps, and web portals.
ScienceSoft offers a free consultation to help you understand your needs and develop a custom solution that meets your specific requirements. If you are looking for a reliable and experienced web application development company, ScienceSoft is a great option. They have the expertise, resources, and commitment to deliver high-quality software that will help you achieve your business goals.
Why Choose ScienceSoft?
ScienceSoft delivers user-friendly solutions that automate processes, saving time and resources. Their systems are designed to free up staff for more challenging work, enhancing overall productivity.
SciencesSoft is known for its consistent on-time delivery and seasoned skill sets. Their communication and resource management skills make them indispensable partner.
ScienceSoft identifies and helps mitigate security vulnerabilities, ensuring the safety of your systems. They conduct thorough tests and follow-ups to ensure the effectiveness of their security recommendations.
Tom Ballard
Network Engineer at Advisors Asset Management, Inc.
"Their willingness to customize their services to our needs stood out to us."
Unleashed Technologies is a web development company that specializes in open-source PHP web development. The company is a trusted development partner known for its ability to manage complexity and deliver results. With over 50 enterprise instances launched in Drupal and a team of certified Symfony web developers, they have a proven track record of success. Their rapid cycle approach ensures smaller releases with frequent measurements and updates, allowing clients to see regular progress.
Additionally, this web development company specializes in custom software development, including inventory management, asset tracking, custom APIs, and document management systems. Their expertise extends to WordPress website development, covering everything from blog sites to fully customized, integrated enterprise websites.
Why Choose Unleashed Technologies?
Unleashed Technology's process-oriented team ensures that projects are well-organized and executed efficiently. Regular communication through platforms like Teamwork ensures transparency and effective collaboration throughout the engagement.
This web development company provides a well-rounded solution that goes beyond development, ensuring that all aspects of hosting, including performance, security, scalability, and reliability, are effectively addressed.
Hatef Yamini
Deputy Director at Dexis Consulting
"Instead of selling you cookie-cutter solutions, they customize their approach to your needs."
XWP is a performance-centered web agency that prioritizes delivering performance-oriented WordPress solutions for some of the world's leading brands, including Google, Variety, Rolling Stone, and Forbes. With a unique performance mindset, the company crafts customized digital experiences that delight its clients, users, and teams.
XWP offers a range of technology solutions, including migrations, plugin and theme development, and site optimization. As a specialized web development company, they focus on performance optimizations through expert audits to improve website speed, user navigation, and reliability. Leveraging their global, top-tier talent, they provide expertise and support to create high-performing, customized technology solutions.
Why Choose XWP?
By delivering high-quality web app development solutions, the company enables businesses to expand their reach, attract more traffic, and capitalize on new opportunities in the digital landscape.
This web development agency is known for its reliability in delivering on its promises. Clients have consistently reported that XWP's work meets their expectations, to deliver high-quality web app development solutions.
Daniel Walmsley
Technical Lead at Automattic
"They're reliable and conscientious developers; they did exactly what they said they were going to do."
Urban Insight is a Los Angeles-based digital agency that specializes in developing websites for organizations that make a difference. With a data-driven strategy and strong project leadership, they create digital solutions that align with their client's goals.
They have a proven process that has been refined over 15 years and 500 successful website launches. Their commitment to strong project management, technical expertise, and data-driven decision-making sets them apart. With their structured yet flexible approach, technical excellence, and commitment to client success, Urban Insight is a trusted partner for organizations seeking impactful websites.
Why Choose Urban Insight?
Urban Insights consistently delivers projects on time and efficiently addresses any problems that arise. This level of organization ensures a smooth and streamlined website development process.
Urban Insight's team showcases creativity and strong problem-solving skills. They propose innovative ideas and solutions, going beyond the client's expectations.
The company actively listens to the client's needs and maintains open lines of communication throughout the project. Their use of project management tools like Basecamp facilitates efficient and transparent collaboration, ensuring a great experience for their clients.
Chun Wong
President at Asolva
"The team asked questions that clarified the project's goals and respected the deadline. Their work has been great and very professional. Urban Insight balanced technical development and customer service very well overall."
Evince Development is a full-stack web and mobile app development company with a solid growth marketing agency background and a commendable 97% project success ratio. This tech-savvy web and mobile app development company has extensive experience across various domains such as web, mobile, eCommerce, and startup solutions.
This web development company is proficient in utilizing modern technologies such as ROR, Python, .NET Core, CMS, PHP, and Artificial Intelligence to deliver top-tier custom web and mobile app development services. With a successful track record of over 1200 projects, EvinceDev, as a prominent mobile app development company, has earned the trust of many leading brands. Being one of the leading custom web application development companies, it upholds strict project management protocols and stringent quality processes.
Why Choose Evince Development?
Evince Development maintains a high level of transparency and responsiveness in its communication. The web development teams utilize platforms like Zoho, Microsoft Teams, Skype, and Slack for progress tracking, updates, and clear communication.
The Evince Development team consists of seasoned web app developers who are not only proficient technically but are also adept at identifying potential problems and devising ready solutions. Their flexible and solution-oriented approach adds value to the product's design and functionality.
This web development firm goes above and beyond to meet client requirements, including accommodating ad hoc requests during the development process. This flexibility has helped achieve a 100% satisfaction rate from customers.
Ashley Williams
CEO at Clymb
"Evince Development has a track record of producing high-quality work."
Five Jars is a globally recognized, full-service web development agency with over 10 years of experience in creating impactful digital solutions. Over the last 5 years, they've successfully launched 100+ projects serving over 30 million users worldwide. Committed to providing efficient and cost-effective solutions, Five Jars leverages Agile & Scrum methodologies to organize their work and maintain transparency with their clients.
Being one of the leading web development firms, the company's focus on long-term partnerships has resulted in an average client collaboration duration of 2.5 years. Five Jars is also lauded for its round-the-clock responsiveness, precision, and award-winning track record as professional web developers.
Why Choose Five Jars?
Five Jars consistently meets deadlines, delivering high-quality work efficiently.
The company's work adheres to client requirements, ensuring solid, reliable web development outcomes.
Five Jars maintain open lines of communication, ensuring transparency and collaboration throughout the project.
Five Jars designs visually appealing interfaces that enhance user experience, increase site traffic, and improve SEO.
Ryan Kenny
Creative Director at YMCA of Greater Cleveland
"We can rely on them to help us keep track of where we are on our project and what we need to focus on."
Flatirons, Development is a leading web and mobile software design and development agency, known for creating web and mobile solutions. Based in Boulder and Denver, CO, Flatirons is at the forefront of innovation, helping businesses of all shapes and sizes create inspiring software solutions. Their specialties include UX/UI design, product strategy, user research and testing, full-stack development, project management, and quality assurance.
Flatirons Development's technology stack includes robust and scalable languages and frameworks like Ruby on Rails, Node.js, React.js, and React Native. They have a proven track record of delivering high-quality products, as evidenced by their work with companies like Joyne, KindredBox, and Osmosis. Their services, starting at $50,000 and with hourly rates ranging from $50 to $99, cover everything from consulting to deployment.
Why Choose Flatirons?
Flatirons have a proven track record of meeting all project deadlines and providing regular updates about progress and status.
The team is praised for its unique blend of creativity and attention to detail. They have delivered work of twice the expected quality, and their ability to turn exceptional designs into functioning products sets them apart.
Flatirons lead an efficient workflow, conduct daily stand-ups in Slack, and utilizes tools like Jira for project management. Their impressive communication flow, prompt responses, and passion for their work result in a positive collaboration experience for clients.
Eric Peters
Director of Product Management & UX at Boardable
"They didn't just finish for the sake of completion, but they put a lot of thought into what they were doing."
Alpha Efficiency is a web development agency based in Chicago, that provides a full suite of services designed to elevate your business's online presence. From expert front-end and back-end development to WordPress maintenance and support, the company helps transform your vision into a highly functional, SEO-optimized, and aesthetically pleasing website.
With proficiency in multiple platforms including WordPress, e-Commerce, Magento, Joomla, and Drupal, the company meets your unique business needs. The company specializes in custom-coded, speedy websites that prioritize user experience, using technologies like Vue, React, AngularJS, and Svelte. If your website isn't performing to your standards, the team offers redesign services aimed at enhancing conversion rates and business revenue.
Why Choose Alpha Efficiency?
Alpha Efficiency boasts deep expertise in their domain, delivering impressive results for clients such as boosting website traffic and achieving first-page Google rankings.
The team at Alpha Efficiency is praised for their professionalism and their ability to deliver exactly what clients ask for. They go above and beyond to meet requirements, showcasing their dedication to their client's success.
Alpha Efficiency stands out for its exceptional web design skills, delivering highly functional and visually appealing websites. Their attention to detail, creativity, and responsive nature enhance their web design output.
Alpha Efficiency is versatile, tackling a variety of tasks from bug fixes to full-scale marketing and web development projects. Their responsive and excellent communication skills ensure a smooth project management experience.
Joel Robbins
Director of Marketing at Allset
"They delivered what we requested be delivered within an extremely tight timeline. That was success in our opinion."
Established in 2002, Wakefly is a seasoned, customer-centric digital agency renowned for designing, developing, and launching sophisticated websites. Utilizing a data-driven approach and focusing on goal-setting, they aid businesses in optimizing their online performance.
Trusted by a notable clientele that includes HarborOne, Bankfive, Signature Financial, Drummond Community Bank, and Arbitration Forums, Wakefly's expertise spans across .NET and PHP-based content management systems. They ensure seamless data migration and empower clients with greater control over their websites. As an ongoing partner, Wakefly helps businesses decipher vital data, identify trends, and manage sustainable online growth.
Why Choose Wakefly?
Wakefly possesses deep understanding and expertise across various sectors, notably within the financial services industry, where they adeptly navigate unique challenges.
Wakefly is known for its strong, well-structured project management process, ensuring seamless communication, timely updates, and excellent results for its clients.
This web application development company consistently drives excellent results such as increased site visitors, improved user engagement, and significant lead generation, contributing to the business growth of their clients.
Wakefly excels in responsiveness and adaptability. They handle a wide array of requests efficiently, ensuring that client's needs are met promptly.
Clients praise Wakefly for their experienced, cohesive team that takes full ownership of projects. Their proactive approach contributes to smooth project progress and successful outcomes.
Jennifer Muse
Marketing Manager at Shaw Sports Turf
"The quality of their work and their responsiveness set them apart."
---
Specializing in web application development, One Beyond is a custom software development company with a solid track record dating back to 1994. Their expertise extends to develop web apps that deliver a seamless user experience across all device types. By adopting cutting-edge technologies such as Microsoft .NET, Power BI, React, and Node.js, they deliver solutions that meet diverse business needs.
Backed by a robust team of over 300 professionals, One Beyond leverages data-driven insights to web design and implement scalable and responsive web apps. These applications range from bespoke CRM & ERP systems to customer portal software, all strategically designed to drive operational efficiency and strategic decision-making. Recognized as a Microsoft Gold Partner and ISO 9001 & ISO 27001 certified firm, One Beyond being a leading web application development company assures high-quality solutions that align with global standards.
Why Choose One Beyond?
One Beyond is recognized for its ability to adapt to specific client tech stacks and integrate seamlessly with internal teams, ensuring timely project completion.
The team at One Beyond is committed to quickly implementing requested amendments or tweaks, demonstrating their responsiveness and efficiency.
One Beyond delivers projects that not only adhere to standards and requirements but also generate significant cost savings.
One Beyond maintains a transparent communication process and goes above and beyond in sharing its knowledge and expertise, aiding in client understanding and decision-making processes
Martin Heap
Head of IT at Marshall Fleet Solutions
"We have a good relationship with them— they quickly implement any amendments or tweaks we want to make."
---
Choose the Right Web App Development Partner
This curated list of the top 14 web application development companies helps you to create custom web app solutions. Get in touch with these web development companies as per your budget and requirements.
In case, if you still have any questions or want to know the web app development cost contact us. Whether you are a small business, medium-sized, or enterprise, we have a team of web app developers who excel in creating a custom solution as per your needs.
Let's get in touch to discuss your idea.

FAQ About Choosing a Web App Development Company