Did you recently search for the exact web app development cost but ended up with results varying from hundreds to thousands of dollars?
With such estimates, it is challenging to get a precise figure for web app development costs.
If someone is ready to immediately tell you the exact web application development cost, beware, it's a red flag.
As a leading web application development company we know that while developing web apps, many factors influence the final price of a web app, such as complexity, features, and the development team's location.
In this article, we'll dive into the factors that influence web app development costs, helping you understand why there isn't a one-size-fits-all answer. By the end of this blog, you yourself will be able to calculate the cost of the custom web application.
Let's get started.
How Much Does it Cost to Develop a Web Application? [Quick Answer]
The web application development cost is directly proportional to the complexity of the application. To help you better understand the cost breakdown, we have categorized the web app costs into different timelines to provide you with a more accurate estimate of the cost involved.
Web Application Types
Features
Examples
Timeline
Final Cost
Simple Web App (Basic Features)

Minimalist web app interface
Basic navigation
Search functionality
Simple backend development

Personal Portfolio Blogs, News sites, Online brochures
2-3 months
$15,000 – $25,000
Medium Web App (Slightly advanced features)

Database integration
Real-time updates
Advanced search and filtering
API Integrations

eCommerce store, B2B SaaS applications, Online forum, and discussion boards, Project management tools
4-7 months
$25,000 – $45,000
Complex Web App (Highly advanced features)

Extensive database operations
Custom API integrations
Real-time communication and collaboration

ERP systems, HRMS, LMS, CRM, Health information systems, IoT platforms, Financial management platforms
8-12 months
Start from $50,000
Note: Keep in mind that the timeline and cost estimates we have provided are approximate and should be used as rough guidelines. The actual timeline and web application development cost will depend on a variety of factors, such as the specific features that need to be integrated, the level of complexity required, and the tech stack chosen for the application.
To put this into context, consider a web application example: developing an eCommerce platform with a custom shopping cart and payment integration will likely have different costs and timelines compared to a simple blog or content management system.
Now that you have a general idea of the web application development cost. It is important to know the factors that can impact the price. Understanding these factors can help you make more informed decisions about your web application development project and can help you better plan and budget for the development process.
Want to Develop a Web Application for Your Business?
Talk to us. Let's validate your idea for free and convert it into highly performative web application.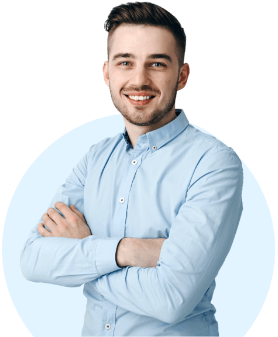 Which Factors Impact the Web App Development Cost?
Understanding the below factors is crucial in determining the budget for web development.
Factor 1: Features to integrate when developing web applications
Factor 2: Cost based on web application development company or freelancers you hire for web app development
Factor 3: UI/UX Design Required for web app development
Factor 4: Cost based on the location of web developers you hire
Factor 5: Technology stack used for web app development
Let's understand each factor in detail.
Features to Integrate Into Web Application

Here are the required features that you may want to consider in developing web apps.

Here's a table that describes the features of the web apps with descriptions, development timelines, and costs.

| Feature | Description | Timeline (hours) | Cost Estimate |
| --- | --- | --- | --- |
| User Authentication and Authorization | Secure login and authorization process for users, including password protection, two-factor authentication, and session management. | 8-10 hours | $40 – $100 |
| User Profile Management | User profile pages with customizable settings and preferences, including user data storage, profile picture upload, and social media integration. | 8-10 hours | $40 – $100 |
| Search Functionality | Ability to search for specific content or information, including search bar implementation, search algorithms, and filtering options. | 16-32 hours | $100 – $200 |
| Messaging and Chat | Real-time messaging and chat functionality, including chat rooms, private messaging, and push notifications. | 32-48 hours | $200 – $400 |
| Content Management System | Management system for website content and information, including content creation, editing, and publishing tools. | 32-48 hours | $200 – $400 |
| Social Media Integration | Integration with social media platforms, including share buttons, social login, and social media analytics. | 8-10 hours | $40 – $100 |
| Payment Gateway Integration | Secure payment processing and integration with third-party web development services, including payment gateway integration, payment processing, and transaction management. | 16-32 hours | $100 – $200 |
| Reporting and Analytics | Tracking user behavior and generating reports, analytics implementation, data visualization, and user tracking. | 16-32 hours | $100 – $200 |
| Third-Party Integrations | Integration with third-party services such as APIs, plugins, and widgets, including research, implementation, and testing. | 16-32 hours | $100 – $200 |
| Multi-language Support | Support for multiple languages and locales, including language selection, translation, and localization. | 8-10 hours | $40 – $100 |
| Customizable Themes | Customizable UI design and themes for branding and aesthetics, including design research, wireframing, and UI/UX design. | 16-32 hours | $100 – $200 |
| Custom Forms and Surveys | Ability to create custom forms and surveys for user input and feedback, including form creation, data collection, and analytics. | 16-32 hours | $100 – $200 |
| eCommerce Integration | Integration with e-commerce platforms for online transactions and purchases, including shopping cart implementation, order management, and payment processing. | 32-48 hours | $200 – $800 |
| Geolocation | Ability to track user location and display relevant content based on location, including geolocation implementation, mapping tools, and location-based search. | 16-32 hours | $100 – $200 |

These are just some of the many features that you might consider integrating into your web app. Knowing which feature is important depends on your goals and target audience.

Quick Tip:

Don't forget to check out the reviews of your similar web apps on G2, Clutch, and Capterra.

For instance, if you are developing a streaming web app, check the negative feedback from the users.

Reading through the reviews will give you a better understanding of what users are looking for. Invest some time in examining the reviews – your users will be grateful for your attention to their needs.

However, you must carefully evaluate all the features, make a list and then prioritize the important ones before creating your web app solution.

And, if you work with Space-O Technologies, you can be rest assured that you'll get all the features you're looking for in your web app. Don't just take our word for it – here's a testimonial from one of our satisfied clients to highlight our commitment to delivering exceptional results

Cost Based on the Web Development Team You Hire (App Development Company or Freelancers)

Developing web apps can be a complex web app development process, and the application development cost estimation can vary significantly depending on the app development team you hire.

There are two primary options when it comes to hiring an app development teams:

Working with a leading web application development company
Hiring a freelance web developer to develop a web app

| Service Provider | Estimated Total Cost | Timeline |
| --- | --- | --- |
| Web App Development Company | $15,000 – $60,000+ | 500 – 1000 hours |
| Freelancer | $25,000 – $75,000+ | 600 – 1200 hours |

These costs and timelines are estimates and may vary depending on the specific provider and project requirements. The choice of a the web development outsourcing companies can impact the cost of building a web application. Factors such as hourly rates, expertise, experience, project complexity, team size, communication, and post-development support all play a role. For finding such companies you can go through our post on best web app development companies. Where you will find a list of companies based on extensive research and customer reviews.

UI/UX Design Required for Web App Development

When it comes to designing a web app, the cost can vary depending on factors such as the number of screens, design complexity, type of design team, and location. If you're wondering how much it might cost to design web applications, the average cost ranges from $3,000 to $15,000.

Keep in mind that the design of simple web apps will typically cost less than a complex one. To give you a better idea of the costs based on complexity, we've included a table below.

| Design App Complexity | Web App Design Cost |
| --- | --- |
| Simple Web App Design | $3,000 – $3,500 |
| Medium Web App | $7,000 – $10,000 |
| Complex Web Application | $10,000 – $15000 |

Besides the factors mentioned earlier, the cost of designing a web app can also depend on the quality of the mobile app wireframe, prototype, and final UI/UX.

At Space-O Technologies, we offer comprehensive web development services that include creating wireframes and prototypes to help you visualize the final product before development. This ensures that the design meets your business requirements and preferences and helps to minimize any potential design changes or additional costs during the web application development process.

| Profile | Design Stage | Timeline | App Design Cost/hr |
| --- | --- | --- | --- |
| Business Analyst | Planning & Analysis | 1-2 weeks | Starts from $28 |
| | Wireframing & Prototype | 3 weeks | |
| UI/UX Designers | App Designing | 2-3 weeks | Starts from $30 |

A well-designed web app not only has a visually appealing look and feel but also significantly improves the experience by making the web app easy to use and navigate.

Cost Based on the Location of the Developers You Hire

The cost of custom web application development can vary greatly depending on the location of the development team. Labor costs and living standards differ from region to region, which affects the cost of web application development.

For instance, hiring a development team in the United States can be significantly more expensive than hiring a team in India. Similarly, hiring a team in a major city like San Francisco or New York can be more costly than hiring a team in a smaller city or rural area.

According to a survey by GoodFirms, the hourly rates for a frontend and backend developer varies by region.

| Region | iOS Avg hrs | Android Avg hrs | Cross-platform Avg hrs |
| --- | --- | --- | --- |
| Canada | 90-120 hours | 80-140 hours | 90-120 hours |
| The USA | 60-120 hours | 60-120 hours | 60-130 hours |
| Latin America | 28-90 hours | 28-90 hours | 40-160 hours |
| The UK | 60-75 hours | 60-75 hours | 55-75 hours |
| Europe | 35-55 hours | 35-55 hours | 30-50 hours |
| Ukraine | 40-78 hours | 38-60 hours | 40-78 hours |
| South Africa | 45-80 hours | 40-80 hours | 40-80 hours |
| India | 22-90 hours | 15-25 hours | 20-30 hours |
| Southeast Asia | 23-55 hours | 30-45 hours | 30-45 hours |
| Asia | 23-55 hours | 20-30 hours | 25-35 hours |
| Australia | 25-35 hours | 100-120 hours | 90-120 hours |

However, it's important to note that cost should not be the only deciding factor when hiring a backend and frontend development team. Other factors such as experience, expertise, and quality of work should also be taken into consideration.

Technology Stack Required to Build a Web App

Different web application frameworks have different capabilities, requirements, and costs, and choosing the right technology stack can have a significant impact on the development timeline and budget.

For instance, using popular front-end frameworks like React or Angular may require more development time and expertise, but can offer better performance and experience. Similarly, using back-end technologies like Node.js or Ruby on Rails may require more time and cost upfront, but can lead to more scalable and maintainable applications.

Other factors to consider when choosing a tech stack include compatibility with a operating system and services, the availability of developer resources, and the long-term maintenance and support requirements.

To keep costs under control, strike a balance between the desired functionality, scalability, and budget. By carefully evaluating the technology stack options and choosing the most appropriate tools and technologies, you can ensure that your web app is both cost-effective and meets your business needs.

While these factors are important to consider when estimating the web application cost of your project, it's also important to be aware of any potential hidden costs that may arise during the development process.

By factoring these hidden web application cost into your overall estimate and timeline, you can ensure that your web app development project is delivered on time and within budget and that you're getting the most value for your investment

Let's check below about the hidden cost of web app development.
Hidden Cost to Build a Web App
At Space-O Technologies, we believe in transparent and collaborative web app development, which is why we involve project managers at every stage of the web development process. We understand that hidden costs can cause confusion and frustration, which is why our project manager is committed to discussing all potential costs upfront with you.
While we strive to provide accurate cost estimation and timelines, there are some hidden costs that may arise during the process of developing web applications. Our project manager actively work with you to identify, communicate, and address these costs to ensure a smooth and successful development experience.
These include
Maintenance and Support: Once your web app is launched, ongoing maintenance and support are essential to keep it functioning properly. This can include bug fixing, security patches, and updates. We provide ongoing web app maintenance services to ensure that your web app remains up-to-date and secure.
Third-Party Integrations: If your web app requires integration with third-party services or APIs, there may be additional costs associated with licensing, customization, and ongoing maintenance. We work with you to identify the most appropriate third-party services and integrate them seamlessly into your web app.
Scalability: As your web app grows in popularity, it may need to scale to accommodate increased traffic and user activity. This requires additional servers, databases, or other infrastructure, which adds to the overall cost of the project. We help you plan for scalability and ensure that your web app is prepared for future growth. To learn more you can refer our guide on how to scale a web application.
At Space-O Technologies, we strive to be transparent and open about all potential costs associated with web app development. By discussing potential hidden costs upfront, we help you to make informed decisions about your project and ensure that you're getting the most value for your investment.
As you can see from the section on hidden costs, there are many potential costs associated with web app development that may not be immediately apparent. When calculating the cost of web app development, it's essential to factor in these potential hidden costs, as well as the more obvious factors such as the technology stack, in-house team, and features required. By taking a comprehensive approach to cost calculation and considering all potential expenses upfront, you can ensure that your project is delivered on time and within budget and that you're getting the most value for your investment.
Here's how you can calculate web application costs.
Estimate the Web App Development Cost Yourself
Now that you understand the average costs of web app development and the expenses associated with each stage of the development lifecycle, let's determine the cost of web application development for your specific web app.
Follow these steps to calculate a personalized web app development cost:
Define the project scope:
Consider the complexity of your web app and the number of users it will support.

Identify essential features

:

Determine the core features that your web app must have to meet its primary goals.

Assemble your development team

:

Decide on the size and composition of your web development team.

Choose a hiring model

:

Weigh the pros and cons of hiring in-house developers, freelancers, or partnering with a web app development company.

Establish a timeline

:

Determine when you want to launch your web app.

Select a development location

:

Decide where you want to build your web application, considering factors like costs, time zones, and programming language barriers.
Since you have the list of requirements, you can market research the average costs of developing specific features and the hourly rates of backend and frontend developers in your chosen location. This information will enable you to estimate the cost of your web application development project independently.
When it comes to estimating the cost of mobile app development, the formula is relatively simple.
Total Web App Development Cost Estimate = Development Time x Cost Per Hour
However, determining the development time and cost per hour can be a complex process, and there are many factors to consider. Development time can vary widely depending on the app's complexity, the number of features, and the technology stack used. The cost per hour can also vary depending on the development team's location, size, and experience level. Therefore, it's important to work with an experienced development team that can provide a detailed estimate based on your app's specific requirements and expertise.
Want to Calculate the Cost for Your Web App?
Talk to us. Discuss your idea with our web application development consultant and get a personalized cost estimate for your web app idea. For free.
How to Reduce the Web App Development Cost
You are often constrained by budget limitations when you want to build a web application. However, there are ways that you can reduce web development costs while still creating high-quality products. Here are some strategies for entrepreneurs to reduce web application costs:
Define a Clear Scope of Work: Clearly define the scope of work for the web application to ensure that developers only work on essential features and functionalities. This will help reduce unnecessary costs.
Prioritize Features: Prioritize the features that are essential to the app's functionality and user experience. This will help to focus development efforts and reduce unnecessary costs.
Consider Outsourcing Development: Outsourcing web app development to an offshore team can be significantly less expensive than hiring local developers. However, it's crucial to vet the offshore team carefully to ensure that they have the necessary skills and experience.
Adopt a Minimum Viable Product (MVP) or Prototype Approach: An MVP or prototype is a version of the product that has only the most critical features, allowing you to release it to the web application market faster. MVP Development approach enables you to gather feedback, and validate your idea before investing more resources.
In fact according to the research paper on Heroku-Based Innovative Platform for Web-Based Deployment in Product Development at Axis, implementing a prototype can lead to reduced costs, faster time to market, and reduced complexity of web-based deployments. By focusing on the essential features, you can minimize the initial cost of development and make informed decisions on further investments.
By adopting these strategies, entrepreneurs can reduce web application costs without compromising on quality. It's crucial to work with a professional development team that can balance cost of development and quality and deliver robust and reliable web applications that meet the business's needs
Frequently Asked Questions About the Cost of Web App Development
What is the process for developing web apps?
The process for developing web apps involves the following steps:
Understanding requirements to develop a web app
Wireframing and prototyping of web app development
User interface design of web app development
Development of web app
Launch and Maintenance of web app
How long does it take to build a web application?
The time it takes to build a web application varies depending on several factors, such as the complexity of the app, the number of features, the size and expertise of the team, and the chosen technology stack.
A simple web application with basic functionalities generally takes 3-6 weeks. Complex web apps such as eCommerce stores and enterprise resource planning solutions can take more than 6 months.
How much do web development companies charge per hour?
Generally, most web development companies in the USA charge from $25 to $199 dollars per hour. The hourly rate of web development companies depends on their work and experience.
Where to hire developers for your custom web app?
You can hire web app developers from the following websites.
Space-O
Toptal
Upwork
Freelancer
How Does Space-O Technologies Help You to Determine the Cost of a Web App?
Space-O Technologies is a leading web app development services provider that specializes in building high-quality, customized web apps for a wide range of industries, including music and entertainment.
We have an experienced team who follows a systematic approach to provide an accurate cost estimation tailored to your project's unique requirements:
Initial consultation and requirement gathering: During the preliminary meeting, we discuss your project requirements, objectives, and expectations. This conversation enables them to comprehend the project scope and your business needs.
Analysis of project scope and complexity: Based on your requirements, our team analyzes the complexity of your web application, taking into consideration the number of features, functionality, and user experience.
Estimating development time and resources: We estimate the development timeline and the resources required for your professional web app, such as the size and expertise of the team.
Technology stack and third-party integrations: Our team evaluates the most suitable technology stack for your web application by considering any necessary third-party integrations that may impact the development cost.
Proposal and cost breakdown: We present a detailed proposal with a comprehensive cost breakdown, including development, web design, project management, testing, and deployment costs. This breakdown enables you to understand the various factors contributing to the total cost of your web development project.
By partnering with Space-O Technologies, you can leverage our expertise and experience in web application development. You get a transparent, accurate, and customized cost estimation for your project, ensuring that you can make informed decisions and allocate your web development budget effectively.