The technological revolution has impacted nearly each and every industry in the world, by providing new business opportunities to develop custom mobile app solutions for their specific needs. And the healthcare field is no exception in this respect.
Recently, Morning Consult conducted research among 2201 adults. In the report, they found that two in five US adults use health apps.
Being an entrepreneur or medical start-up owner, if you are looking for the types of healthcare apps, then refer to this blog. We have explained different types of healthcare apps along with the key features and data security and privacy standards for developing healthcare apps. Let's get started.
Most personal healthcare app often deals with sensitive personal data, but patients and doctors both can greatly benefit through the development of various types of apps for healthcare.
Take Echo, a medication management app, for example. Echo is a U.K. based app startup that helps you manage your medication and order repeat prescription for delivery.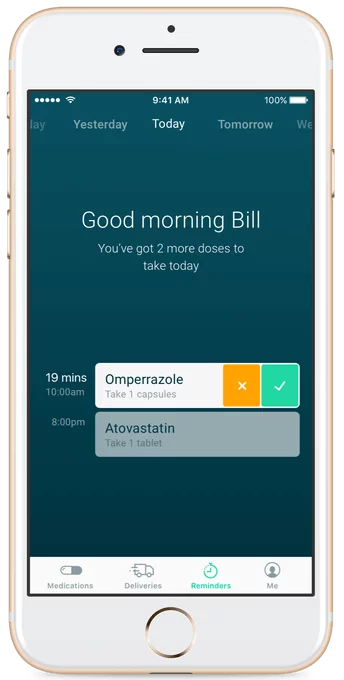 In fact, Echo has recently raised $11.5 million in Series A funding. The startup was founded by Sai Lakshmi, who worked in biz dev for Apple prior to founding Echo, and Stephen Bourke who was a manager at Lloyds Pharmacy's online doctor service.
The Echo app allows its Android and iOS users to order NHS prescriptions and get their medication delivered at door. Basically, the app works like this – You open the app and tell the name of your GP (general practitioner) and what repeat medication you regularly take, and the app from then on alerts you when you need to take your medicine and when you're going to be out of stock.
While the app is becoming quite popular in its home market but that doesn't mean it's the only successful healthcare app available. There are tons of them and they're as follows.
Types of Healthcare Apps
There are 5 main categories into which healthcare mobile apps fall. While there can be more types, but here we will focus on the main parent categories and see how each of them works.
ER/Urgent Care Apps

This type of healthcare apps routes patients to the nearest and cost-effective emergency rooms. In addition, it also provides users with directions, travel time, waiting for the period, insurance options, etc.

Apps For Maintaining a Healthy Lifestyle

Apps that fall into this category usually help to educate patients, keeps them on schedule for appointments and care with a pregnancy tracker. In simple words, this category includes pregnancy and baby development health apps, diet monitoring apps, intermittent fasting apps, healthy nutrition, exercise guides, and fitness tracking apps.

General Hospital Apps

A mobile app for hospitals can spotlight branding and messaging. This sort of healthcare apps generally includes hospital information, a virtual tour of the hospital, a list of doctors and their availability, types of health services provided, and ER wait times. Also a general hospital app can be further enhanced by adding a feature for booking doctor appointments. Or you could also develop a doctor appointment scheduling app.

Clinical & Diagnosis Assistant Apps

These apps usually provide personal health record access, including reviewing electronic charts, digital imaging (X-Ray), lab test details and results, and the information about possible symptoms. The clinical diagnosis can also be done virtually by developing a telehealth application. This type of apps have been in demand after the pandemic.

Medication Tracking Apps

This type of apps encourages patients to stick to their prescription regimen by tracking their doses, time intervals, meals, and reminds them to take medicine timely. As you saw above in the Echo example, such medication tracking apps are also prove to be one of the useful and best healthcare apps.
Want To Make Your Own Customized Healthcare App?
Our skilled app development team specializes in creating scalable healthcare mobile apps with exceptional features and functionalities.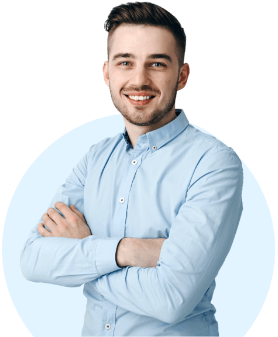 Current State of Healthcare Mobile App Development
According to a study by ITOnline, two-thirds of Americans prefer digital health management over physical. The study also revealed that 79% of Americans are willing to use a wearable device to track and manage their health. Not only that, but the number of personal healthcare apps has also increased drastically in the past 2 years. According to a new study by the IMS Institute of Healthcare, there are now more than 165,000 mobile healthcare apps available in Google Play Store and Apple App Store.
Apart from this, what's even more interesting is that a third of physicians have begun prescribing such healthcare mobile apps to their patients. And as this technology-enabled healthcare growing, doctors, patients, clinics, and hospitals have also begun to engage in medical mobile app development as well as wearable app development to offer their services in more convenient ways.
However, many mHealth apps are not living up to user expectations and it's mainly due to poor user experience, confusing app navigations, and bugs. Therefore, before building your own healthcare app, keep in mind that your mobile healthcare solution is reliable and is compliant with the law, especially if you're planning to launch your medical app in multiple countries.
A mobile health app, as discussed earlier, often requires dealing with personal data, and if you're planning to launch your mHealth app outside your home country, then you must know about the privacy and data security standards in order to avoid conflicts.
Though don't worry if you aren't aware of the different privacy and security standards of other countries, because that's what we're going to discuss next.
Data Security and Privacy Standards for Developing Healthcare App
In this modern age, mobile technology has made it so much simple to circulate and exchange information across the world. However, it's essential to consider privacy & data security regulations when trying to build a Healthcare app.
Now, remember that these regulations often differ from country to country, and since mobile healthcare apps deal with sensitive personal data, it's important for you to follow them strictly to safeguard your users' healthcare information effectively.
In simple words, the architecture of your mobile health app must be designed appropriately and it also must meet all security and privacy standards set out by the government. And here, we're going to tell you about laws and regulations of top countries that you need to adhere to, for developing your healthcare medical app.
United States: If your target audience is the US, then your healthcare app must be in full compliance with the Health Insurance Portability and Accountability Act (HIPAA) in order to store and transmit Protected health information of your users.
European Countries: For targeting Europe users, your mHealth app must be compliant with EU laws such as e-Privacy Directive 2002/58/EC and Data Protection Directive 1995/46/EC. Basically, both of these laws aim to protect the freedoms and rights of European people with respect to processing personal data lawfully.
Canada: The Canadian government has set certain parameters for using personal data by businesses with Personal Information Protection and Electronic Documents Act. This act basically includes rules for governing the storage, use, and disclosure of personal data invalid and appropriate circumstances.
Key Features of an Ideal Healthcare App
Entrepreneurs are constantly coming up with innovative healthcare application ideas to make more useful and unique applications. But, one factor that makes a healthcare app useful and user-friendly is the ability to collect patient health data from different medical devices. Developing such mobile health applications often requires a wide range of features and functionalities which can be quite challenging.
But, to develop a mobile health app successfully, it's important to first define what type of healthcare app you want to build, and who your target audience is going to be, and what are their needs. Once you identify them, focus your healthcare apps development around them. And if you're developing Healthcare Apps for Patients, then include following abilities/features:
Doctor discoverability
Book, modify, and cancel appointments
Access personal medical records
Get appointment reminders
Get prescription reminders
Download or store medical reports such as X-Ray, MRI scans, etc.
View doctor profiles, their records, and publications
Check ER wait times
In-app map to provide route to nearest hospital
While there are many other features for creating the best mobile health apps, and as 2023 is already presenting an exciting opportunity for healthcare mobile app development, we've narrowed down the list to most useful to patients.
How Much Does It Cost to Develop Healthcare App?
Based on our experience as a healthcare application development company, the cost of developing a healthcare app mainly depends on the type of app, its complexity, and amount of hours needed for the design and development part.
At Space-O Technologies, we've already developed the most type of healthcare apps till now. You can check our portfolio for same. And if you want our help in developing a mHealth app or personal healthcare app for your idea, we're happy to offer cost estimation for your project. Just fill out the below form with your requirements, and we'll get in touch with you shortly. The consultation is absolutely free of cost.