This post embraces information for travel tech startups & entrepreneurs. Curated a few best travel app ideas, check them out & pick the one while starting your own startup business.
Whenever it is about holidays, the first thing, which strikes our minds is that there is nothing better than a travel app. Mobile apps have become essential for all of us. While traveling, an ideal travel app is more than a lifesaver.
Being a travel tech startup, if you want to dive into this tourism industry with a travel app idea, let's dig in and look into a few important stats of the travel and tourism industry.
The Market Size of Travel & Tourism Industry: Stats & Facts
Travel & tourism is one of the world's fastest-growing sectors. Every year passes by, the global travel pool is flooded with millions of new consumers.
In 2021, the travel and tourism industry contributed 5.81 trillion U.S. dollars to worldwide GDP as per Statista.
In the year 2017, the travel and tourism industry was valued to $1.6 trillion along with the bookings.
Across the globe, the tourism sector has experienced steady growth almost every year. The growth of the tourism industry is expected to reach 1.8 billion by 2030.
Europe receives the most international tourist arrivals. On the other hand, the Asia Pacific region had more than double that of the second-largest tourist region.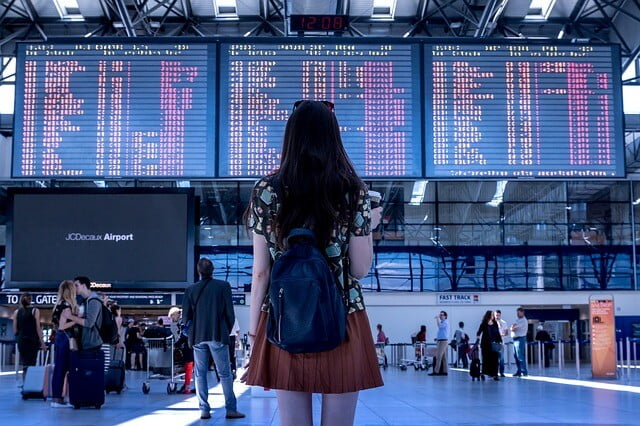 Image Credits: chicklish
During travel app development, you can pick as the go-to set of best travel app ideas in order to start your own travel tech startup.
Do You Have a Travel App Idea?
Have an app idea? Let's validate it for free and bring it to life together!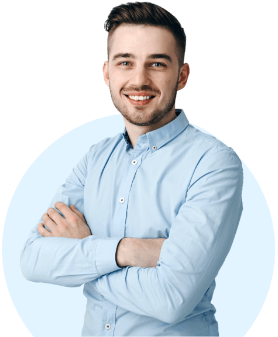 5 Best Travel App Ideas to Start Your Own Travel Tech Startup
App for Discovering New & Interesting Places in Cities

One of the best travel app ideas is to create an app for discovering new and interesting places in the cities for travelers. In this travel app category, the travel app allows users to search restaurants for good food, famous places to hang out, museums, cafes, photo spots, and other famous stuff for shopping, which are hard to find.

Taking an example of a travel app, Tripadvisor, which allows users to save hotels and restaurants. However, the travel app under this category makes things easier for travelers or app users. With this travel app, users can discover the best places in the world recommended by friends and experts which users can trust.

Image Credits: TripAdvisor
Source: Google Play

Travel app simplifies the discovery of the world's best places in order to discover places without hassle. If you have not yet decided on the travel app category, then you can pick it in order to help app users to explore more cities, especially the new ones.

Read Here: List of Airbnb Features

App for Language Help

This is another travel app category in which you can consider before diving into the tourism industry. Travel app for language helps users to translate different languages, which they don't speak.

Image Credits: Google Translate

It enables users to translate between languages and texts. Allowing users to capture the photos to convert them to text in different languages as per they want. It also works in offline mode and gets access to users to translate into 59 languages. App users can ask questions while shopping and bargaining in new places.

App for Navigating a New City

The travel app idea based on navigating a new city enables app users to get a navigation experience in both online and offline modes. This travel app for GPS navigation will let users know where they are, the directions they are facing, and what is around them.

Image Credits: ulmon

With real-time traffic information, users will not be stuck in traffic jams. It also makes driving easier for those who are completely new to the cities. App users can browse and navigate the city, and arrange and organize favorite spots into lists for later. And, users can gather details about the locations like the address and opening hours of the restaurants and any other favorite spots where they want to hang out.

App for Finding & Booking Accommodations

The next travel app category falls under find and book accommodations where the user is going to check-in. This app category in travel finds useful for travelers. In short, the travel app makes the traveling experience easier. Without hassle, it allows users to find out a place to rest their heads after long hours of traveling. Enabling users to book the kind of accommodation like a hotel or home-like stay like Airbnb.

Image Credits: Airbnb
Source: Google Play

It also allows users to search for hotels, motels, and vacation rentals from a wide range of properties. Users can search by city, attraction, landmark, or hotel name. Enabling users to filter by price, review score, WiFi quality, and other important things. As a travel tech startup, if you are all set to create a travel app like Airbnb or Booking.com, then this travel app category can do wonders for your travel business.

App for Understanding Local Public Transportation

In the new place, one of the things, which bother users is a lack of understanding of local public transportation. Here it comes the travel app for local public transportation to get precisely know the timings of local buses and trains.

Image Credits: my bus Edinburgh
Source: Google Play

It enables users to find the nearest station for hiring a bike or car-sharing vehicle. This travel app also allows users to view the next departures for each bus service at each bus stop. In addition, users can keep a list of their favorite bus stops in order to revisit them. As a travel tech startup, if you have decided on developing a travel app for understanding local public transportation, then you can go with this travel app category before travel app development.
Conclusion
You've just gone through a few best travel app ideas from which you can pick and start your own travel tech startup business. Before moving to a conclusion, it is pivotal to know important features of Booking.com app and how frequently the keyword "travel apps" has been searching for the past few years. So, we've decided to check the latest report from Google Trends.
The graph shows that people are interested to have a mobile app as a handy tool while traveling. This image shows the graph's interest over time.

On the other side, the interesting regions are Singapore, Australia, New Zealand, Hong Kong, and Canada. This is what you can see in this image.

If you are all set to dive into the travel & tourism industry and have an app idea based on the travel app, you can cross-verify it with us. As we're a leading Android iOS mobile app development company and have already developed over 4400 mobile apps successfully in different app categories along with unique features and functionalities like GPS navigation, real-time tracking, cross-platform ability, multi-lingual support, payment gateway integration, in-app payments, social media integration, and online support.
In case, if you still have any query or confusion regarding our custom mobile app development services, the app cost calculator of travel apps like Airbnb, the cost of mobile app development India, how long does it take to make an app like Booking.com, require mobile app development team, mobile app development cost India or Indian app developers cost, then you can get in touch with us through our contact us form. One of our sales representatives would like to assist you. The consultation is absolutely free of cost.