This blog post includes information for travel tech startups and entrepreneurs. By the end of this article, you'll unlock a few main features to consider before developing a successful travel booking app like Booking.com application. Let's check out!
Arranging the trips was a thing of the past. Now, such hassles have been shifted to mobile applications from which we can make our travel plans in minutes. Thanks to travel apps! Meanwhile, we came across the report from Sensor Tower's Store Intelligence, which is all about the top travel apps by downloads worldwide for November 2018. This is what you can see in this image.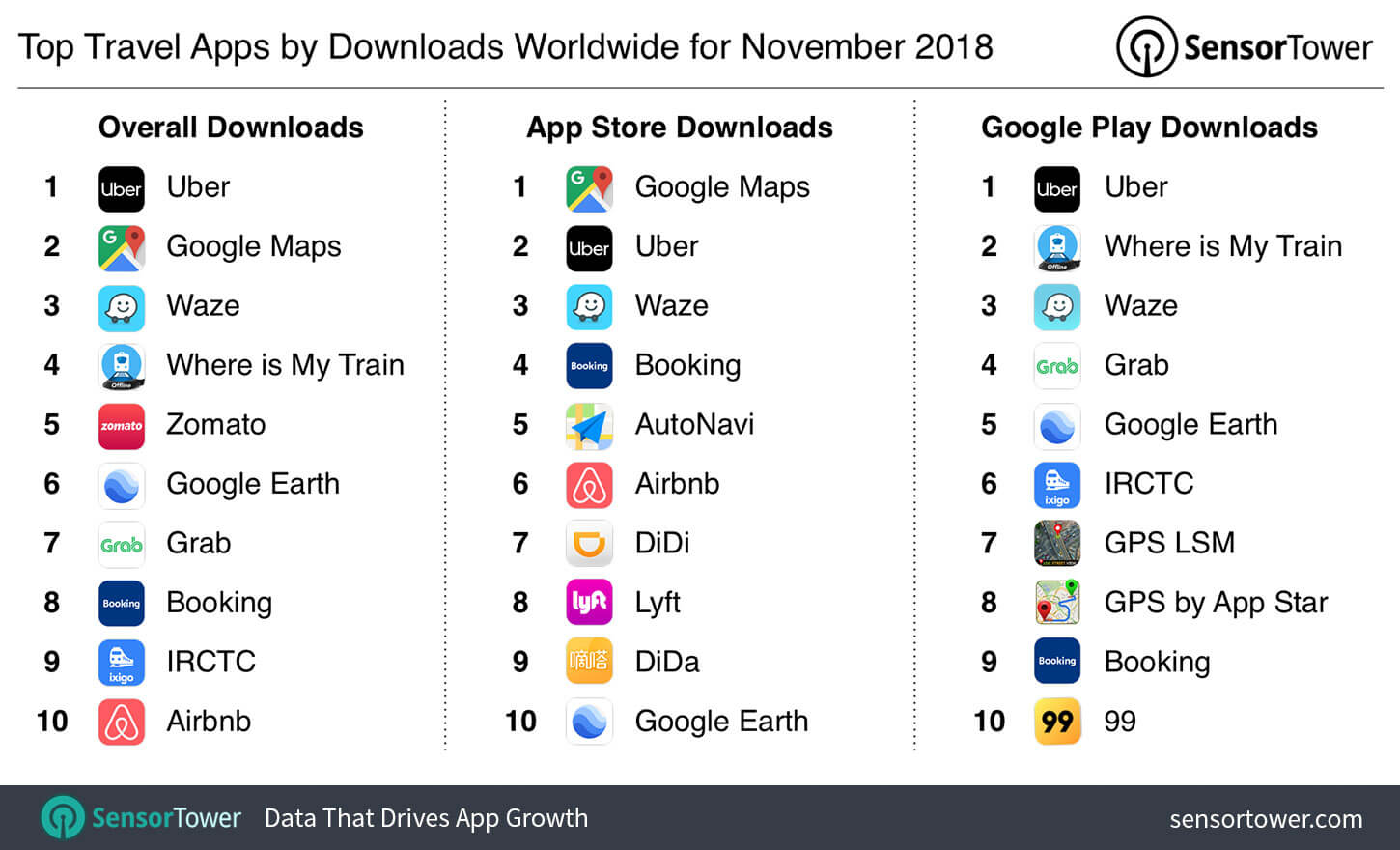 In November 2018, the top travel apps by downloads were Uber, Google Maps, followed by Waze, Where is My Train, and Zomato.
Well, herein we've decided to elaborate more about the travel app i.e. Booking.com, which has been performing well for the past few years. Let's know more about Booking.com, one of the top travel apps by downloads.
Booking.com: Top Travel App
Launched back in 1996, the travel app, Booking.com is one of the world's most popular hotel reservation apps with 41 languages. According to the report from Crunchbase, Booking.com also offers over 566,189 properties in 210 countries. Based in Amsterdam, Booking.com is currently supported by various local companies globally.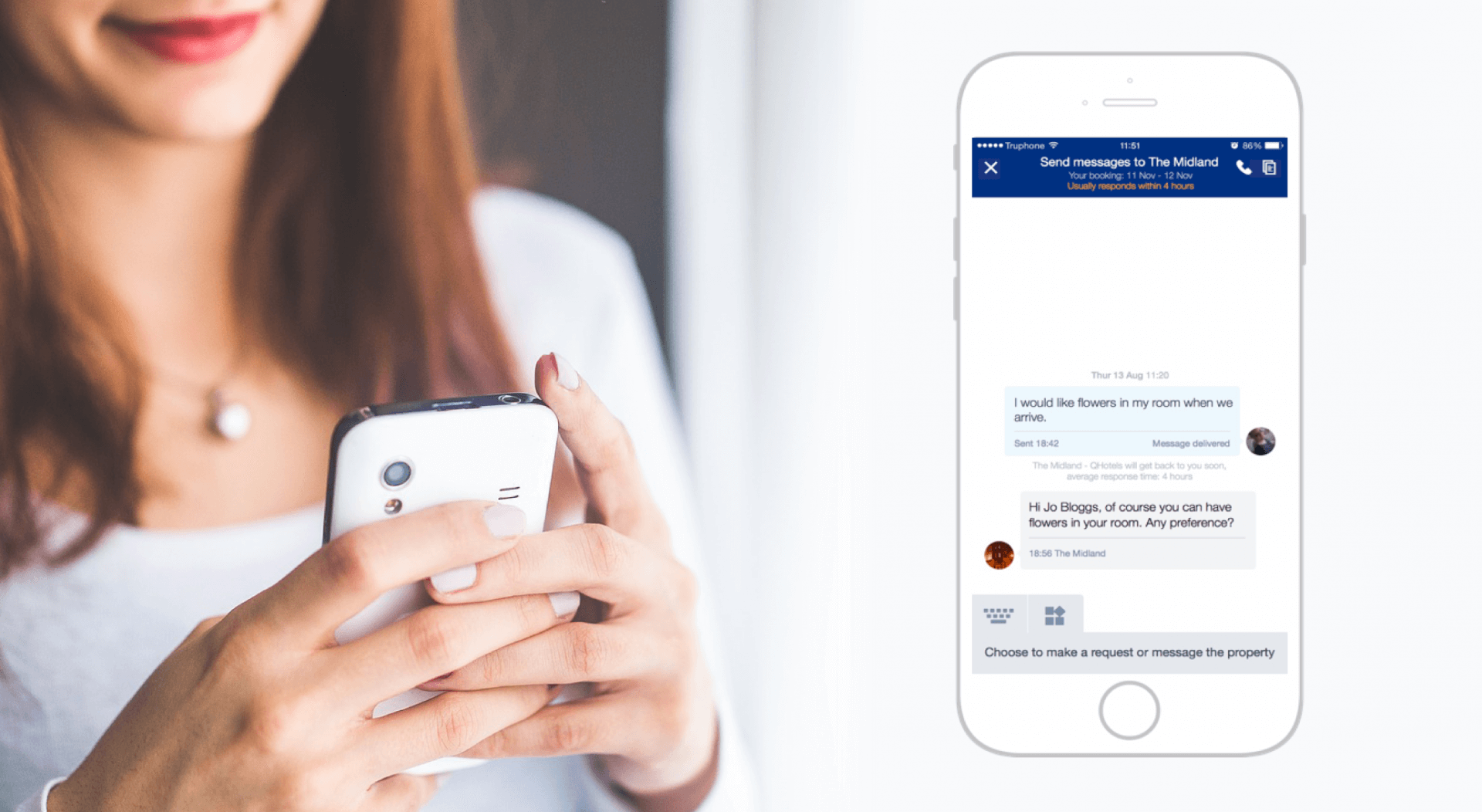 Insights: The Performance of Booking.com App
According to the report from Statista, "In the year 2016, the revenue of Booking.com amounted to 7.1 billion euros that was the highest generated revenue in the given time period. On the other hand, in 2011, it was approximately 1.47 billion euros."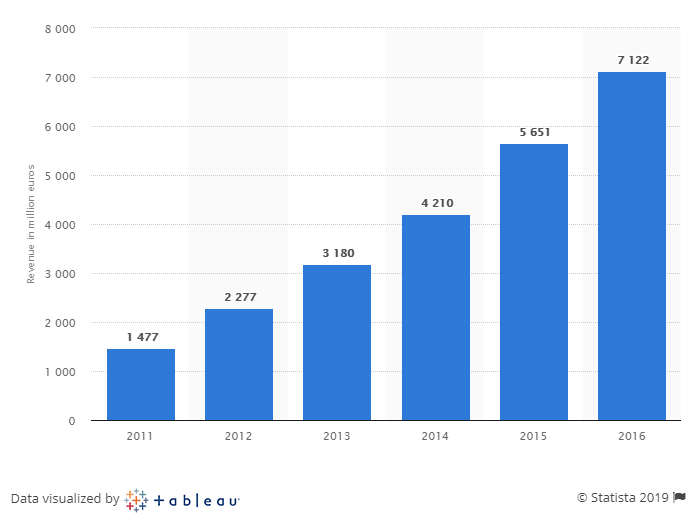 Now, we're going to shed light on the performance of the Booking.com app across the App Stores.
According to the report from Sensor Tower, "Booking.com app has ranked #5 in Google Play Store."
On the other hand, talking about the performance on the Apple App Store, according to the report from App Annies, "The download rank of Booking.com app lies between #11 to #13."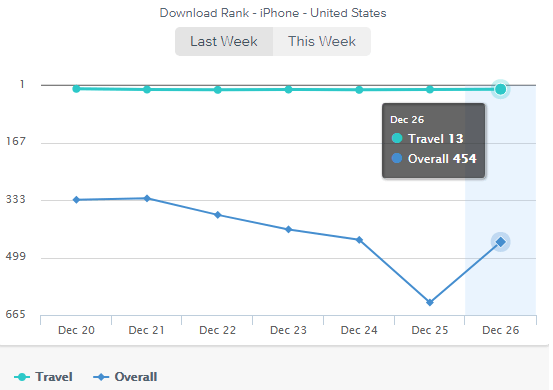 After going through it, as a travel tech startup or entrepreneur, if you want to dive into this niche, then it is important to consider a few main features when developing a successful travel booking app. So, we've compiled main features from Booking.com which you can integrate during travel booking app development.
4 Features of Booking.com to Check When Creating a Travel Booking App
Search for Motels, Hotels, Holiday Homes
When creating a travel application, the "search" feature is one of the core features to integrate. Or we can say that this feature is the crux of the travel booking app. Whether the user is looking for a motel, hotel, or holiday home, make sure such a feature must be easy-to-use for users of every age group. Furthermore, to make things easier for your customers or app users, you need to make this feature easily discoverable. While performing a search, users would easily find what they are expecting. Whether you are planning to build an app like Airbnb or Booking.com, one thing is cleared that this feature is one of the essential ones and it must be discoverable and user-friendly.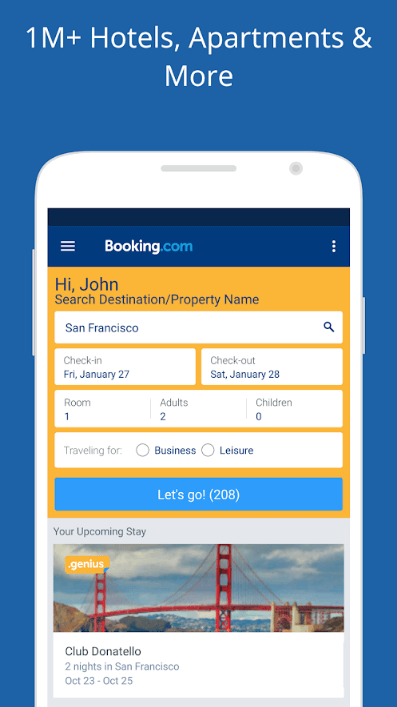 In addition, it would be great to provide suggestions or help your users by providing the relevant searches on the basis of the keyword entered by the app user.
Takeaway
Provide robust search experience to your app users/customers as it will enhance your users' experience. And, the odds are they will stay longer with your service.
Advanced Filters
The 'advanced filters' feature offers users a seamless experience to them while using the travel booking app. While searching the travel-related services, then he/she must be done with some advance searches in terms of budget, number of persons, hotels/motels on the basis of star ratings, amenities, and budget. So, one thing is cleared that such features as advanced filters must be quick and easy to use where users can easily get what they are looking for.
The travel booking app like Booking.com, users can make searches through a wide range of options to choose from in order to find a suitable hotel, motel or holiday home. And, these can be:
Budget
Number of people who are going to stay
Check-in/check-out dates
Types of room or house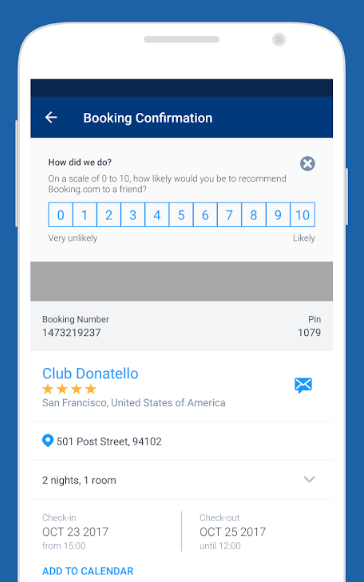 As a tech startup, if you are all set to develop a travel mobile app like Booking.com, then the 'advanced filters' feature is the essential one when developing a successful travel booking app.
Push Notifications & In-App Payments
If you want to enhance user engagement, then there are essential feature i.e. push notifications, which allow users to know about the important updates. This useful feature allows them to keep updated and it provides users with the information, which can't miss regarding their bookings.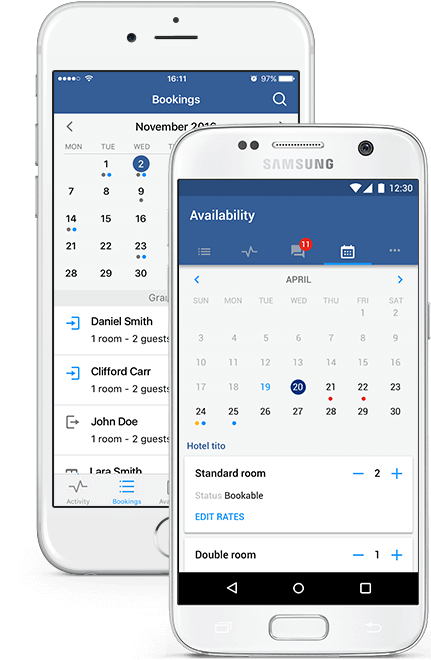 The next must-have feature is 'in-app payments', and without such a feature, it is impossible to imagine any mobile application. So, to provide a consistent travel experience, in-app payment is all essential to consider. Allowing users to pay through multiple payment modes such as debit/credit card, net banking, e-wallets (Apple Pay & Google Pay), and PayPal. All you need to ensure to provide a secured online platform, where users can safely pay for their booking.
Multi-lingual Support, Global Currency Support & Deals
Talking about the multi-lingual support feature, it allows users to enable Google translator that converts the descriptions, which the user wants to understand. And, the user can easily convert the language into his/her first language. So, the multi-lingual support feature is the essential one to consider while developing a travel booking app.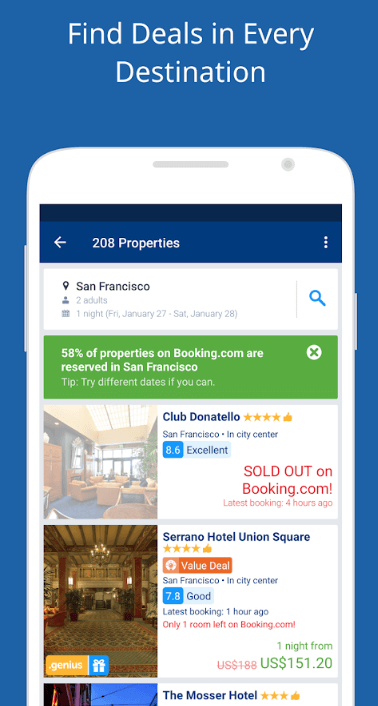 Here's another important feature i.e. global currency support, which is important to make users at ease while doing payments. For this feature, you just need to consider a currency converter API such as Google Finance API. It converts the payment value as per the opted currency.
Moreover, offering deals on a timely basis can also make your users connect with your services and the chances are that they will not abandon the travel booking app whenever they require travel booking purposes.
Outline
Before developing a travel booking app like Booking.com, make sure to consider all these main features, which we have discussed now. Herein we've compiled a few important features, which will help you to connect more with your customers through a travel booking app.
It is all-important to integrate these features to get succeed in this profitable niche i.e. travel. If you are having a travel app or travel booking app idea like Booking.com, which you want to cross-verify from experts, then connect with us as we are one of the best mobile development companies. And, we've already developed over 40 travel apps along with unique features and functionalities like in-app payment, online support, multi-lingual support, payment gateway integration, current converter support, and cross-platform ability.
In case, if you still have any query or confusion regarding the app development cost breakdown of travel booking, how long does it take to develop Airbnb-like applications, hire mobile app developers, iPad applications development, or mobile app development quote, then you can get in touch with us through our contact us form. One of our mobile app consultants will revert to you as soon as possible to turn your app idea into reality. In fact, 99% of our projects have been completed on time, on budget, and issue-free.