Are you running a FinTech company or planning to launch a finance app? Looking for the best FinTech startup ideas?
To help you start your FinTech business, we have included the best FinTech apps, which are doing wonderfully well in the finance industry.
Initially, FinTech was limited to bank operations and sharing trading only. But, the launch of the internet has revolutionalized the entire FinTech industry. From transferring money to investing in stocks, FinTech has transformed how people use apps.
Whether you are planning to build an online banking app, online payment method app, or money transfer app, this guide will surely help you to execute your ideas properly.
Growth of FinTech Companies
Examples of FinTech companies like MoneyLion, Robinhood, and Nubank are raising money with some eye-opening figures. This signifies an excellent growth of mobile-only banks and the digital payment method. If you are aiming to be the next "FinTech future" for Gen Z, divide the finance app segment into three major parts. This will help in figuring out which genre in your app is falling.
Types of FinTech Mobile Apps
There are online banking platforms for money transfers, bill payments, invoices, and expense trackers, omitting the bureaucracy of the banks.
Finance apps are created for stock trading, loans, savings, and financial advice that allow users to generate profits in the stock market.
Blockchain and bitcoin, payment gateway integration apps.
The given bifurcation shows the best FinTech apps in the FinTech ecosystem that have managed to provide apt online banking services to the app users.
Check the top FinTech apps and other important information by referring to the following table.
8 Best FinTech Apps of 2023
Before taking a plunge into the detailed description of the best FinTech apps, let's have a quick look at the comparison of 8 top FinTech apps. Apart from the apps and mobile banking platforms, the table includes total funding, country of origin, and download links of each finance app.
| Sr. No. | Best Fintech Apps | Total Funding (Crunchbase – 2023) | Country of Origin | Download Link |
| --- | --- | --- | --- | --- |
| 1 | MoneyLion | $477.5 Million | USA | |
| 2 | Robinhood | $5.6 Billion | USA | |
| 3 | Chime | $2.3 Billion | USA | |
| 4 | Nubank | $3.9 Billion | Brazil | |
| 5 | Mint | $31.8 Million | USA | |
| 6 | Revolut | $1.7 Billion | UK | |
| 7 | Coinbase | $567.3 Million | USA | |
| 8 | N26 | $1.7 Billion | Germany | |
Now, let's dive into the best FinTech apps that are doing exceptionally well. Whether you are searching for an app to pay bills or planning to budget your expenses, these finance apps will help you to achieve your goals.
It is essential to understand a finance company's offerings, subscriptions, and features before developing your own finance mobile application solution or building your money lending app.
Have a Finance App Idea?
Communicate with us. Share your thoughts with our app professionals who have experience in developing 4400+ app solutions.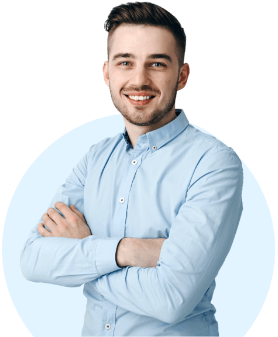 MoneyLion

This is one of the best FinTech apps in the USA, which provides its users with financial advice and access to loans.

Although this six-year-old startup allows managing personal finance, it operates as a part of lending, part savings, and part wealth management app as well. In 2021, MoneyLion bought Even Financial. As a result, they have expanded their distribution network and improved clients' finance access as well.

How MoneyLion Makes Money?

To generate revenue MoneyLion is providing subscription-based service at the cost of $19.99 per month. Apart from that, MoneyLion also generates revenue by providing premium banking solutions, cash advance facilities, and credit builders.

How is MoneyLion Different From Other FinTech Apps?

15 investors have invested in this company; Apollo and BlackRock are a few of them.
MoneyLion offers an organized banking service across 55000 fee-free ATMs.
MoneyLion app also has a 5.99% APR loan to keep savings progress on track. This is an exclusive facility only for those who have a MoneyLion Plus membership.

Top Features of the MoneyLion

Instant transfer and zero-fee checking
Direct deposit to avail APR cash advances
12% cashback rewards
Track the credit score
Real-time notifications for spending

Before moving on to the next mobile banking app, let's look at the pros and cons of MoneyLion, which will help you to improve your application development process.

Pros
Cons

Borrow, invest and save money in the same place

Easy to access loans

Every user gets a cashback on purchases

Membership offers every possible facility is free of charge

There are limited investment options

The pricing of the app depends on the set of features that a user is interested in Core or Credit Builder Plus membership

Robinhood

Robinhood app is an online stock brokerage firm that allows you to invest in stocks, ETFs, and cryptocurrencies with a 0% commission. The app allows users to invest in public companies and exchange-traded funds listed on the US stock exchanges.

The app has its own clearing system and no commission fees for investment in stocks, ETFs, or cryptocurrencies. According to Crunchbase, the trading app has raised a total of $5.6 billion in 28 funding rounds. The business is now valued at $11.2 billion, up from its Series D valuation of over $5 billion. If you want to build an app like this check our guide on stock trading app development.

How is Robinhood Different From Other FinTech Apps?

The app allows you to trade cryptocurrencies without any charge.
Users can directly invest in IPOs using this application.
Robinhood app integrates with 3500 banks including Chase, Wells Fargo, and Bank of America.

Source: Robinhood

Top Features of Robinhood

List of investment options
Real-time market data analysis
Cash management tools
No-commission trading

Have a look at the Robinhood app's pros and cons which might give your mobile banking app a better perspective and idea.

Pros
Cons

Fast and easy digital account opening

Free stock and ETF trading

Multiple integrations for bank deposits, also help in managing bank accounts

Supports mobile and web platform

Fewer educational material and a lack of research report

Limited product range and weak consumer support

Chime

The Chime app is one of the financial apps which is growing fast in the USA as a mobile-only bank. It allows users to manage their spending and saving accounts with no hidden transaction fees.

It's one of the best budgeting tools because it provides users with a variety of automatic saving alternatives. Its large free ATM networking makes Chime one of the most convenient FinTech banking apps across the country.

How is Chime Different From Other FinTech Apps?

The money-saving app prioritizes savings by automatically deducting 10% of the paycheck and directly depositing that amount in the savings account.
Allows getting access to the user's paycheck 2 days sooner with the direct deposit feature.
It provides efficient online banking service to over 30,000 fee-free Moneypass ATMs.
The app for banking facilitates no minimum balance, no overdraft, real-time transaction notification, and sending money to family & friends.

Source: Chime

Top Features of Chime

Deposit directly to your Chime account and get paid early
No hidden fees or monthly fees
Send money to family & friends with a free-fee mobile payment
Deposit instant checks
Support mobile payment apps

Before ending this app, dive into its pros and cons, which will help you better compare with other neo-banks.

Pros
Cons

The app only charges the ATM fees (access to over 38,000 ATMs)

Allows users to deposit or transfer two days earlier than the traditional banking

Get 24*7 service and support via the highly rated Chime app

Save your transactions automatically

The savings account has low-interest rates

Limits the withdrawal or transfer of money from savings

The application development offers simple checking and savings accounts

Nubank

The online banking application, Nubank, is a Brazil-based top FinTech app and one of the best FinTech startups. It has become one of the leading FinTech apps by providing instant money transfers, access to invoices, and tracking spending by category to deleting purchases with Nubank reward points earned.

It gives real-time information about credit cards, saving balances, and Nubank rewards. In a recent post IPO debt round, the company raised $650 million; the announcement date is April 11, 2022.

Nubank is considered the sixth-largest financial institution, reaching 12 million users within its home market.
The Wall Street Journal reported that the company had secured a valuation of over $10 billion, potentially making it one of the shortlisted startups for Decacorns (companies have a valuation of more than 10 billion).

Source: Nubank

Top Features of Nubank

Savings at user disposal
No-annuity credit cards accepted worldwide
Rewarding point program
Informative blogs

Understand the Nubank better with these pros and cons.

Pros
Cons

No transaction fees with unlimited TED

Credit cards are accepted worldwide with no annuity

Simple and easy user interface

Fixed fees applied to each cash withdrawal

The app automatically logouts the user, which creates inconvenience for them

Mint

Mint app is well known and one of the successful FinTech mobile apps based in the USA when it comes to collecting relevant info such as accounts, user's card, and transactions. The app enables you to pay bills, manage your transactions and spending, and even help you to create a budget you can follow.

The notification alerts remind users about the bills to pay and offer advice based on spending patterns. All data is encrypted with 256-bit encryption, and the data exchanged with Mint is encrypted with 128-bit SSL.

Source: Mint

Top Features of Mint

Manage bills and balances
Create a budget and see the suggestions based on individual spending
Free credit score analysis with tips
Secured sign-up

Before ending this app, dive into its pros and cons, which will help you better compare with other neo-banks.

Pros
Cons

Notification alert related to financial summaries, unusual account activity

The app comes with easily downloadable transactions

The user can easily customize income and spending categories

Get the accurate net worth of cars, homes, and other physical assets

It doesn't support multiple currencies and account reconciliation

One cannot assign several savings targets to one account

Apart from these finance apps, our experienced developers have built well-known payment solutions. Check more details by referring to the following section.

Accept credit card payments on your phone via Stripe. After the completion of this project, the app has garnered a 50,000+ user base. Even the app ranked 3rd in the list of top innovative apps in Australia.

FTCash

FTCash allows you to receive and send money using different payment methods such as debit and credit cards.

Revolut

This is one of the London-based mobile banking platforms which offers banking services. The app includes options to order prepaid debit cards, currency exchange, cryptocurrency exchange, and peer-to-peer payments.

The company is valued at $33 billion, the company is growing at an extraordinary pace to challenge the US giants. To build a super-app, the company has raised Series E funding of $800 million.

How Revolut is Different From Other FinTech Apps?

This is one of the personal finance platforms that supports spending and ATM withdrawals in 120 currencies and sending in 29 currencies directly from mobile banking.
The customers have access to cryptocurrencies such as Bitcoin, Ethereum, Litecoin, Bitcoin Cash, Bitcoin Trial, and XRP by exchanging to or from 25 fiat currencies.

Source: Revolut

Top Features of Revolut

Instant spending notification after every card payment
Create a monthly budget for restaurants, groceries, and transport that allows them to manage personal finance
Overseas travel insurance
Split the bill with friends and family; calculations will be taken care of by the app

Understand the Revolut app better with the following pros and cons.

Pros
Cons

Account opening and maintenance are free (no top-up or hidden fees for transactions)

The app can hold several currencies

It has advanced top FinTech app features like crypto-trading and disposable virtual cards

Premium subscription with handy perks

No current account facility despite a banking license

Poor customer support

Coinbase

Blockchain is becoming a trending technology in the FinTech industry, allowing users to navigate the blockchain and cryptocurrency world. The Coinbase app is the largest cryptocurrency exchange based in the USA. The app buys and sells popular digital currencies and keeps track of them in one place.

Source: Coinbase

Top Features of Coinbase

Manage portfolio
Make real-time cryptocurrency investment
Vault protection with time-delayed withdrawals

Have a look at these pros and cons for a better competitive analysis.

Pros
Cons

The app facilitates instant transfers between Coinbase users

It ensures Bitcoin deposits

The finance app has 2FA and multi-signature security options to avoid unauthorizing access

It provides users with online and mobile wallet services

Deposits and withdrawals are delayed for three days

The app provides slow support with constant account monitoring; thus, no user anonymity

N26

This personal finance management app enables fast, flexible, and transparent money management tools to control finances. In addition, it allows two free nationwide ATM withdrawals per month. Recently, $900 million was raised by N26 in a Series E round at a $9 billion valuation.

N26 has been featured in TechCrunch, WIRED, and Forbes and boasts over 65,000 five-star reviews worldwide.

Source: N26

Top Features of N26

Instant money transfer with MoneyBeam
Automatic generation of spending statistics
Account security with face or fingertip recognition
Organize and achieve financial goals with Spaces

Understand the N26 app with pros and cons.

Pros
Cons

The app has a banking license

There are no monthly charges or top-up charges for maintaining and opening an account

A user can avail premium subscription with handy perks

The app can hold only one currency

Chat support is slow, and the app lacks phone support

Lacks some budgeting and saving features like other neo-bank apps
Want to Build a Banking Solution?
With detailed research and market analysis, let's help you define your project scope and check the feasibility of your idea.
The size of the FinTech industry is growing at a rapid speed. Get detailed information about it in the following section.
FinTech Industry Size 2020-2022
Estimated Cost for Developing a Finance App
The estimated cost for building a Finance app ranges from $10,000 to $1,50,000.
However, the cost depends upon the requirements, project complexity, and technology. Apart from this, the application development cost is majorly based on the platform you are opting for and the hourly rate of the financial app developer.
For a more clear idea, we have prepared a formula that will give you a rough estimation for your app.
Suppose the mobile application development company is charging $35 per hour.
Apply this simple formula to know the cost of creating the best app.
Estimated Development Hours * Developer's Hourly Cost = Total Mobile App Development Cost
After calculating the approximate cost, we are sure you are clear about how much to invest in your application development. With the offerings of the FinTech world and savings and investing options ranging from digital piggy banks to trading in cryptocurrencies, many investors are eyeing this sector.
So, why are these huge investments taking place in the FinTech apps? There can possibly be two answers for this kind of trending investment in the finance sector.
Higher Returns (for profit generation and user engagement)
Diversified Portfolio (to expand business in other genres)
With the diversified offerings in the finance space, investors are looking at getting the fundamentals right like profitability, unit-level economics, and customer acquisition cost.
Increased user engagement indicates more profitability, accompanied by growth in customer acquisition cost and market economics for the investor's business. Thus, the finance segment offerings are making investors keen to dive in and earn higher returns.
Want to Know the Finance App Development Cost?
Talk to us. Let our finance app consultant guide you and share a customized quote according to your requirements
Apart from brainstorming finance app ideas, it is also essential for you to understand how FinTech apps make money to monetize your business in the future.
To help you make it easier, here are some of the best ideas to build top-notch finance apps.
4 Finance App Ideas to Build Successful Mobile App
Peer to Peer Payment App

With the increasing usage of digital payments, peer-to-peer payment application is one of the best app ideas to invest in. The world is going cashless, and everyone prefers to make payments online using payment apps.

Peer-to-peer payment allows users to send money from their mobile devices through a linked bank account or card. Users can split bills with friends and family with just one click.

Here are some of the suggested features to include in the P2P payment app:

Account Details
Send/Receive Money
Send Bills/Invoices
Real-time Alters and Notifications
Past Transactions
Chat
Unique ID/OTP

Payday Loan App

Another interesting app idea is the payday loan app. Through this financial app, you provide your app users with any particular amount as a loan in their emergencies like bill payments, medical bills, or EMIs.

App users just need to add information about their work and connect the bank account. The app keeps constant track of the working hours by tracking users' GPS or by permitting them to submit a timesheet.

After then the app decides the hourly pay rate based on the money you receive in the deposit. Your app will deduct the money once the app users receive their paycheck. Here are some of the suggested features to include in the Payday loan app:

Take a particular amount as a loan with just a few clicks
No hidden charges, fees, or anything
Alerts and notifications about upcoming payments
Safe and secure to protect bank data and details

Personal Finance Management App

This is also the most interesting mobile app idea to invest in. A growing FinTech business can consider developing a personal finance app that will help users to handle their finances, income, and expenditures in the easiest manner. Moreover, it will help app users to categorize different expenses, incomes, and finances to track everything with just a single click.

Finance management application also makes it easy to visualize data and track spending trends. Allow users to connect all bank and credit card accounts, monthly bills, and more so that their finances are in one convenient place. With real-time updates and notifications, the users will stay updated about the payment reminders. Check out some of the suggested features to include:

Keep track of spending
Allow users to create customized budgets
Real-time updates and notifications
Free credit score monitoring

Investment App

Another revolutionary app idea is an investment application that allows users to monitor bank accounts and automatically invest spare cash, or we can say changes that remain after making daily purchases.

Let's take an example of one such app named Acorns; if a user purchases something for $9.50, Acorns will round up the purchase to $10 and invests the remaining 50 cents on behalf of the user.

Users can invest in one of the five portfolios from conservative to aggressive depending on the amount of risk.

You can develop an app like Acorns, allowing users to invest money like this and use it when in need. Some of the suggested features include:

Automatically deducting the round amount
Saving spare cash and changes
Allowing users to withdraw the invested amount for free
Invest money in different portfolios and bonds with just a click
After studying the best mobile banking ideas in the financial app world, let's look at some common finance features that you should consider for your online banking application development.
Key Features Every Finance App Should Consider for App Development
Secured Sign-up

The most important and the first feature which will decide the fate of the best FinTech app is security. It starts from the sign-up stage, where the users need assurance that the app is securing their financial information. It can be through unique code generation, facial identification, fingertip recognition, one-time message to the affiliated smartphone, and mail alerts every time a user signs up through the app.

Real-time Notification

Without opening the banking app, the user should come to know every update on his finances as well as finance industry news. The instant spending notifications, investment notifications, and bill payment notifications increase the credibility and gradual user engagement growth of the app.

Budget Organization and Analysis

The budget organization helps users show the actual finance spending they have in a month or a year. The analysis shows them the actual spent from the budgeted amount and how they can cut their expenses with some alternatives.

Live Spending and Trackings

The core feature of the money management app permits users to track their investments and spending. The live tracking will help your users to save time, and limit their expenses at times. This feature should be included in the single platform and show the live tracking of their transactions.

Investment Advice and Scheduled Investing Goals

Through notifications, you can suggest an apt plan for investment to your users. In addition, investment decisions should be at their disposal through a scheduling option. It can be weekly, monthly, or quarterly as per individual spending is concerned. Thus, this will increase the goodwill of your finance app.

Apart from these features, there are some must-have features listed by one of our best FinTech app developers at Space-O Technologies, an established mobile and web development company since 2010.
Popular Features of FinTech Apps
The following table includes the information on popular features and the approx development hours.
Sr No
Popular Features of Best
Fintech Apps
Approx Dev. Hours
iOS/Android
1
Instant transfers
24 Hrs
2
Fingerprint login
1 Hr
3
Mobile P2P send
36 Hrs
4
Mobile photo bill pay
24 Hrs
5
Add a new payee
8 Hrs
6
Use phone ATM
12 Hrs
7
Set spending limits
8 Hrs
8
Face detection
5 Hrs
9
Compare spending
4 Hrs
10
Voice banking app
40 Hrs
11
Chatbot in messaging
60 Hrs
12
Add profile photo/avatar
4 Hrs
13
Mobile payment app integration
10 Hrs
14
Push notification
10 Hrs
Subtotal
246 Hrs
The following section includes the important questions and answers about the FinTech applications and industry. Have a look.
FAQs About Best FinTech Apps
What are the examples of FinTech?
Crowdfunding: It is a virtual fundraising network that enables users to receive or send money via apps. Each investor gathers a small amount to invest in a project or company to build a company from the scratch. FinTech businesses can reach out to investors for support rather than going to a traditional bank. It is also known as a P2P funding platform.
Mobile Payments: Nowadays, the exchange of money and online payment with a smartphone user has emerged to be some form of mobile payment. According to a recent report, the global mobile payment market is going to grow to $86.91 billion in 2022.
Blockchain and Cryptocurrency: Financial transactions have become faster and more secure. Some cryptocurrency trading platforms like Coinbase and Robinhood have reduced costs, faster transactions, enhanced efficiency, better traceability, improved security, and increased transparency.
Stock Trading and Robo Advice: The customers are able to seek financial advisors more efficiently and at a lower cost than the stock market. They tailor investment plans to the respondents' unique attributes, including age, risk tolerance, current debt, and personal assets. And such apps like Vanguard and Robinhood are the best FinTech apps for stock trading and Robo advice.
How much is the FinTech market worth?
The global FinTech market was valued at $127.66 billion in the year 2018 and is expected to grow to $309.98 billion at an annual growth rate of 24.8% through 2022. FinTech has become the B2C focus, including business models, consumer views, and blockchain technology.
What is the best finance app?
There are many branches of the financial service sector. Thus, the best finance app in each of them are as follows:
Mint: Best Money Management App
Wally: Best Tracking Expenses App
Acorns: Best App for Easy Saving
Robinhood: Stock Trading And Robo Advice App
Venmo: Mobile Payment App
You Need a Budget: Best Debt App
If you are planning to develop a finance app, you should definitely study the features and functionalities of these applications.
Are money tracking apps safe?
There are best digital banking apps like Mint and YNAB that protect their user's valuable information through blockchain technology as well as "read-only" access, which means users can see financial activity but cannot make changes like transfer money without any consent.
If you are planning to be among the best FInTech apps in the world, online users' security is a must. Make sure your app shows every purchase and bill, but not any of the bank login data. So, in any case, if your finance management app is hacked, the hacker will not be able to see the actual users' bank accounts.
Ready to Select the Best FinTech App?
After going through this finance app guide, we assume you must have theoretically made the application ready to launch. However, a mere idea is not what makes an app successful; constant updates with current technological opportunities and market trends will let you stay a long time in this hyper-competitive app world.
So, cross-verify your FinTech app ideas with us as we are one of the leading mobile application development companies based in India, Canada, and the USA. We provide the best iOS app development services along with Android & web solutions for your finance app ideas.
In case you have any queries related to the exact cost of FinTech application development, application development timeline of finance apps, best FinTech apps design, how to make a FinTech app, how do FinTech apps make money, get in touch with us through our contact us form. One of our sales representatives will guide you through it. The initial consultation with our representative will be free of cost.