Custom Fleet Management Software Development
Do you want to track, analyze and easily manage your fleet operations? We design and develop cloud-based fleet management software solutions for enterprise companies. Let's discuss your project.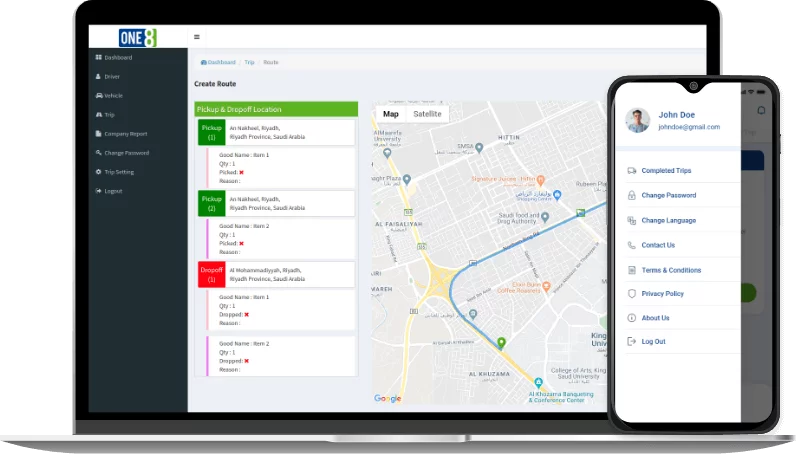 Top Web Development Company,
Accredited By
Fleet Management
Solution Development
Want to develop an online fleet management software to manage the fleet in real-time? We develop mobile and web-based fleet management solution to track and create detailed performance reports and business-critical data on a single dashboard.
Space-O Technologies has expertise in developing a smart and easy-to-use fleet management solution for your enterprise, giving everything that you need to manage a fleet, whether you have 10 or 10000 vehicles and equipment. Here, we have a team of experts to develop an advanced mobile app and web-based fleet management solution to dynamically plan your daily fleet activity, manage drivers, automate driver assignments, and fleet monitoring and scheduling.
Clients Love Space-O Technologies
Space-O Technologies delivered exceptional, scalable solutions at a cost-effective price. We are happy to have them as our development partner.
Ashton Asherian
Co-Founder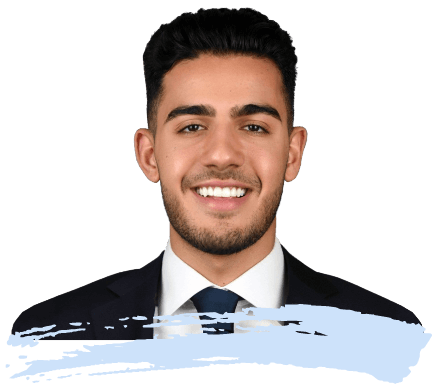 We Develop Fleet Management Solution for

Corporate Fleet Companies
If you are an owner of a corporate fleet company with a number of private cars and drivers and looking to manage day-to-day fleet operations easily, then fleet management solution is the right option.

Transportation & Logistics Companies
An owner of the transport and logistics company, who want to automate his fleet operations like truck & driver management, tracking and reporting.

Flight & Aviation Companies
Develop your own fleet management solution for your flight and aviation company that allows you to manage your day-to-day flight operations and crew members.
Looking to Develop a Fleet Management Solution for Your Business?
Talk to us. Share your requirements with our experienced consultant and convert your idea into a live fleet management solution.
Custom App-Based Enterprise Fleet Management Solutions That Developed By Us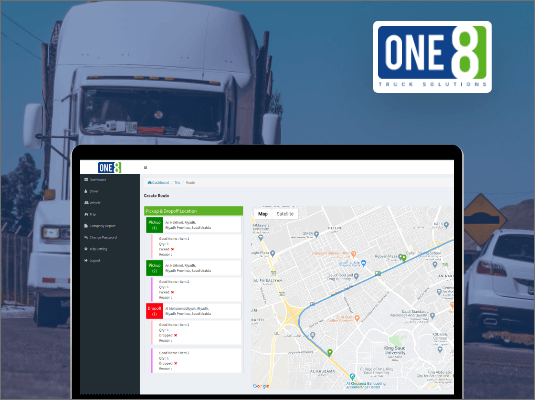 We developed One8, an enterprise fleet management software for a client in Saudi Arabia. The client owns a logistics company and wanted to automate his business operations. The aim of this software is to help the registered companies make shipping requests and keep track of their shipments at the same platform.
The driver Android app is used by drivers to accept or request shipping requests and manage their shipping trips
The company admin panel lets the registered companies make shipping requests and track their shipments on the map
The super admin is controlled by the client to monitor all the activities of the drivers and the registered companies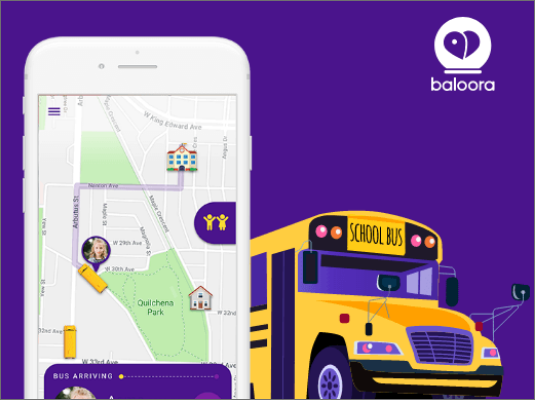 Baloora is a Saudia Arabia based school bus tracking app that we developed for parents as well as school administrators. The main purpose of this app is that the parents and school admins can keep track of the students on the school bus at any given time. The app also notifies in case of emergencies or route changes.
The app comes with 4 components- Parent's app, Crew/ Driver app, School Admin, Baloora super admin.
The app uses GPS technology to give real-time location status of the bus.
The app helps the parents and school admins to be at peace of mind with regard to student safety.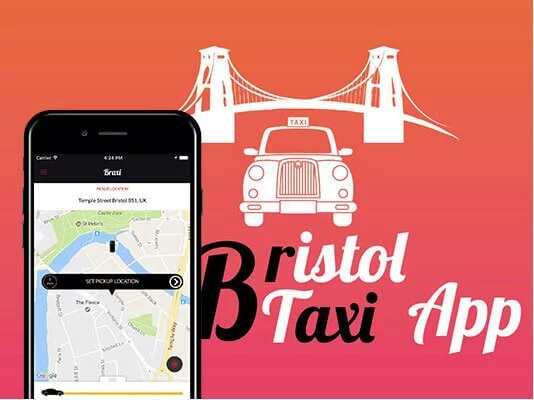 Braxi
Braxi is a mobile app-based fleet management solution that is especially developed for local riders of Bristol, United Kingdom. The application comes with a complete solution including riders' and drivers' app and admin panel that allows admins to manage both riders and drivers at one single platform.
This solution is developed so simple that riders can book a ride with only two simple steps.
The app comes with two different payment options, including cash and online payment through cards.
Over 4K Drivers are Connected With Braxi.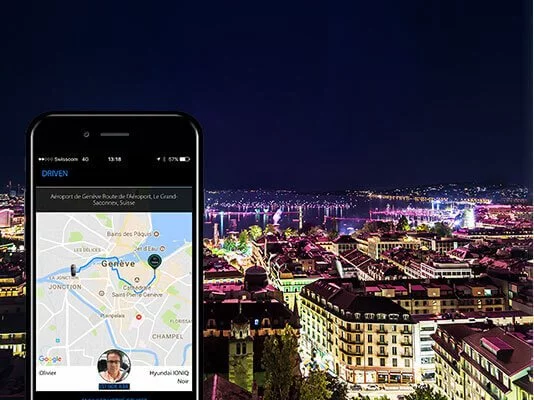 Driven
Driven is a fleet management solution that is developed for Switzerland-based fleet company, serving transportation service to citizens. The app allows riders to book a ride without any hassle. Riders just need to follow three simple steps to book their ride, delivering rich riding experience to its riders in Switzerland.
A fleet solution That trusted by 2000K Riders for Traveling.
Over 1000 Drivers Connected with Driven
A Popular Fleet Management Solution in Switzerland
Our Developed Apps Have Been Featured In
Benefits of Custom Enterprise
Fleet Management Solution

Make Data-driven Decisions
Make more informed fleet decisions using real-time data of your fleets. You can dig deeper into your fleet fuel efficiency, cost per mile, the total cost of operation and more. Moreover, you can also take benefit of segmented reporting in order to evaluate different areas of your enterprise.

Boost Competence
You can manage everything from workload forecasting to scheduling repair and maintenance procedures while sipping a tea in the office canteen. It will help you to get broad solutions for a different aspect of management and maintenance of fleets. As you can also predict workloads, so you can save huge time while scheduling different tasks.

Enhance Productivity
You can streamline the entire enterprise fleet's processes and automate all the manual tasks. Moreover, you can automatically calculates metrics and instantly notified the right parties about vehicle issues, low inventory quantities and more.

Improve Fleet Safety
By having a fleet management solution in place, you can get an opportunity to improve safety habits. Moreover, fleet managers can easily analyze patterns, behaviors and habits of individual drivers. Making use of this information, you can make informed decisions on how to enhance driver habits and more.

Automated Fleet Reports
Fleet management solution will also benefit you to get automated fleet reports on hourly, daily, weekly, or a monthly basis, depending on your requirement. With detail reports on the fleet, you will comprehend the habits of your fleets to be able to make adjustments based on the analysis.

Boost Overall Customer Service & Satisfaction
You can improve cargo delivery time by providing more efficient services to all your clients irrespective the operation you run. When your customers will get delivery on time and high-quality service, it enhances the overall customer service and satisfaction, resulting in increased customer retention rate.
Why Choose Space-O Technologies?
98%
Success Score on Upwork
4400+
Apps Live on App Stores
1000+
Jobs Completed on Upwork
55+
Unique Feature Implemented
100+
Small and Large Innovation
200+
Mobile App Developers
30M+
App Downloads
13+
Years of Experience
1200+
Clients Worldwide
Want to Know the Cost of Fleet Management Software Solution?
Discuss your idea with us and receive your personalised quote for developing your fleet management solution.
Our Enterprise Fleet Management Solution
Development Process
01
Requirement Phase
Understanding your fleet business
Validating your requirements
Finalizing web or app solution
02
Wireframe
Creating a blueprint structure
Wireframe of each screen
Validating wireframe with you
03
Designing
Start solution design
Add design elements
Ask for your feedback
04
Development
Front & back end development
Finalize the solution
Get your feedback
05
Testing
Unit testing
Code assessment
Bug fixing
06
Deployment
Deploy the solution
Make solution live on your server
Feedback from client
Appreciation from Clients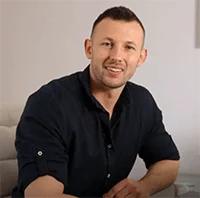 Steve
USA
I would like to thank the entire Space-O team for helping us with our photo editing app. We have been working with other developing teams before, and we were able to find Space-O. And all the other developers failed to deliver all great working apps for us. Space-O helped to design the app in a very user-friendly way. They helped us to navigate solutions for the app. And overall went above and beyond with our request.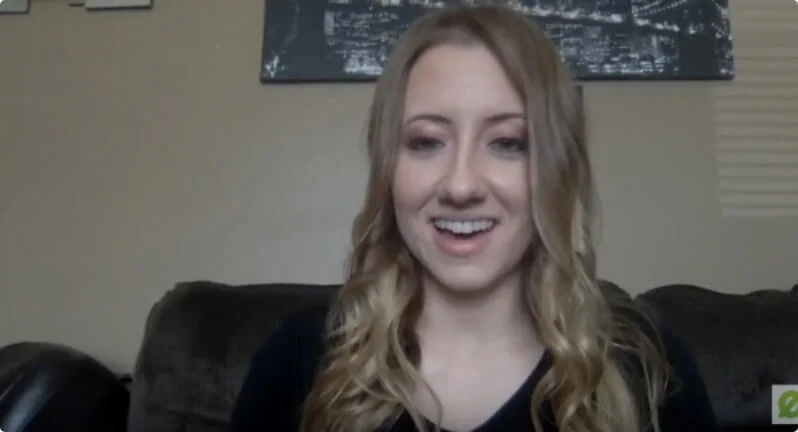 Olivia Grande
USA
This was the first app I've ever developed and they been extremely helpful every step of the way, answering questions, writing recommendations, and tips. If you're looking for a high-quality app, definitely go with Space-O technologies.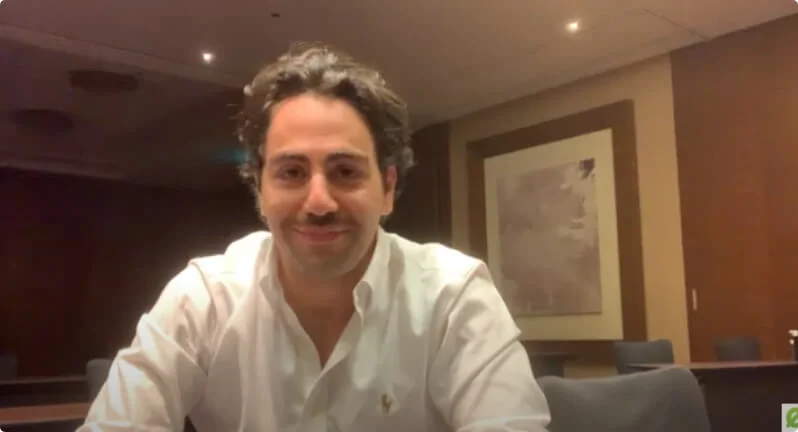 Kaveh
UK
When we started 2 years ago, the main struggle was to find the right developing team, because the problem was we were all quite demanding in terms of quality. And, this showed that we were able to develop some successful apps. But, this would not have been possible without Space-O.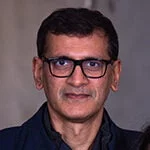 Aamir Jaffar
Kingdom of Saudi Arabia
I hired them for a BA assignment for a project. They did a fantastic job. Quite professional and also good at making the customer understand non technical aspects. Put their mind to think like the customer. A guy named Jaimin was assigned as the work lead and really appreciate his knowledge, understanding customer perspective on the assignment and come up with very valid suggestions. Recommended for mobile app development.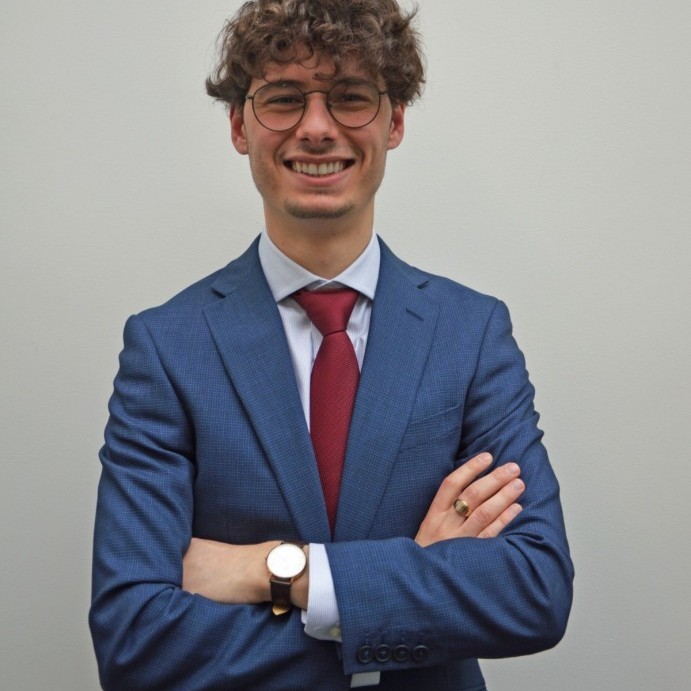 Riccardo Petrachi
United Kingdom
We searched online for app developers that had an extensive experience in mobile app development as well as a strong presence in the market. We chose Space-O specifically because of the up-close experience we had with another app they had developed and we wanted to achieve the same high level of standards, quality, and satisfaction. We were looking for brilliant experts and we found them.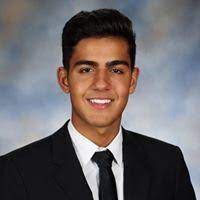 Ashton Asherian
USA
Space-O Technologies showed genuine interest in the project. The efficient team delivered quality results at a cost-effective price. We wanted to develop a minimum viable product that would be ready for scalability. It was a great experience working with them. We are so happy that we had the chance to meet Space-O. We love their work. Their project management and structure were amazing. The team loved what they were doing. There was passion behind every single piece of work.

Tom Asare
Ghana
The app was successfully launched and fulfilled original expectations. The Space-O Technologies team was communicative and effective in completing the project. The app is available in the Google Play store, and we're thrilled with the final product. They were a highly efficient team to work with. They were strong communicators—whenever I had an issue they were available. Additionally, they were timely in getting deliverables to us.

Nick Power
Australia
Eugene, Vlad, Jigar and their respective teams have been fantastic on all the various apps they have worked on and developed for us over the past 18 months. They are always proactive, responsive to questions and consistently provide top quality development and design work. The use of Skype, email and their own project management tool also makes it easy to keep track on how a project is progressing. I would highly recommend Space-O Technologies for any iOS development or design.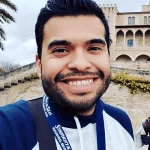 Mark
USA
I can't say enough about how great of a partner Space-O has been to work with over the past year. They were always pushing the project forward and ensuring quality checks at every turn, even pieces of my app that I should have caught before sending to development. Will definitely be referring any clients of mine to Space-O and will have them first on my list of partners to work with.
Frequently Asked Questions
How will you protect my enterprise fleet management solution idea?
Being a leading enterprise app development company, we make sure that your idea is safe with us. That's our first priority. That's the reason we sign an NDA up front. That means you will own your idea completely.
Does the solution you create for my project come with documentation?
Yes, after building the complete software solution, we will share complete documentation which includes all the information about the fleet management service.
Who owns the code of my enterprise fleet management solution?
Our client is the sole owner of the code. The client owns the entirety of the development code built by the development of Space-O. To surrender ownership or any claim to intellectual property on the code they write, all of our company's developers must sign a contract.
How do I communicate my requirements? Who should I contact in case of any change in the solution?
We will designate a single point of contact with whom you can share your requirements. He or she will be in charge of informing the developer and designer of your requirements.
What type of hiring models do you offer to build fleet management solutions?
We provide 4 different hiring models.
Dedicated team model is suitable when you are managing a company and don't have enough time to manage the entire development team.
Fixed price model is suitable for small to medium-sized projects with a clear and well-structured document.
Hourly price model is for startups and businessmen who are looking to hire resources to perform changes or fixes in their existing app or web solution.
On-site team model works great when you need close interaction with the team. Hire a team of dedicated developers on your premises and utilise their skills according to your needs.
Do you provide technical support and maintenance after developing a solution?
Yes. We offer 90 days of free assistance. Even after your application becomes live in the App Store or Play Store, our team will continue to support you.