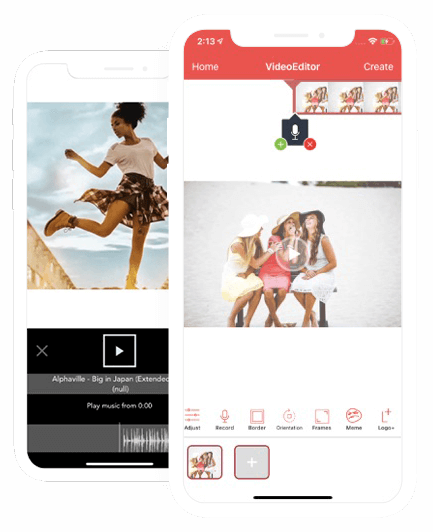 Develop Video Editing Apps Like Magisto & Hyperlapse
We develop customized video editor SDK for all the
video editing apps we develop.

Developed Over 40 Video Editor Apps Successfully

Our Developed Video Editor SDK got 3,000,000 downloads and being used in 87+ apps

12+ Innovative Features Developed for Video Editing Apps

Specialized Video Editing App Development Team
Top App Development Company,
Accredited By
Let's Build Your
Video Editing App

Ever thought how to make a video editing app? How to make a video app? Have a video editing app idea that can generate millions of dollars like Magisto? Then, you are at the right place. We do develop customized native video editing apps on iOS and Android.
We have a dedicated and expert team of video editing app developers, which has hands-on experience in developing over 40 customized video editing apps.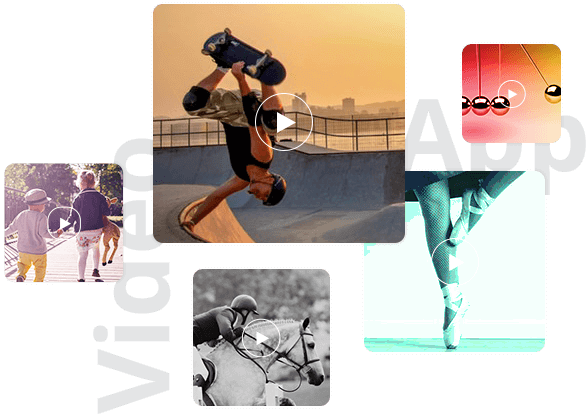 Top Video Editing Apps Developed by Us
We have already developed more than 40 mobile video editing apps that have been covered by top publications like HuffingtonPost and BBC News. Here're some of the top video editor apps that are developed by our video editing app developers.
VidGrid
Covered by Clutch.co, VidGrid is one of the best video/photo collage maker apps, developed by our video editor app developers, allowing users to create video/photo collage with special effects and features. This application makes the art of collage easy and interesting comes with advanced video/photo collage making features.
With just three simple steps, users can combine different videos/photos and give the video special effects and make it attractive. Here're some of the interesting features of the VidGrid app:
Create Video Collage: Users can create a video collage of different photos and videos, selecting from the gallery.
Direct Save to Gallery: Directly save edited and collaged videos and photos in the gallery.
Social Media Integration: Users can share edited and collaged videos with their friends through Instagram, Facebook, and WhatsApp.
Featured onClutch.co
4.5/5 Rating on iPhone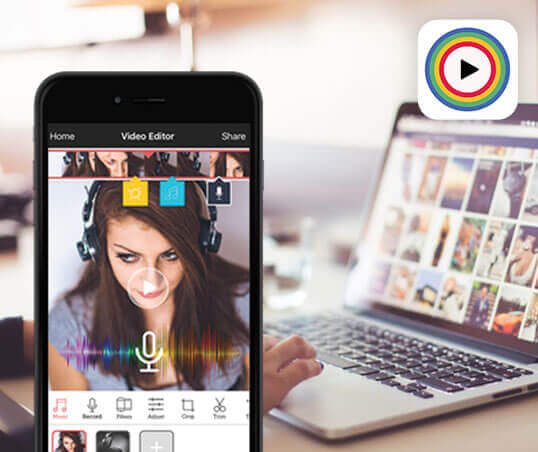 Video Editor Movie Edit.ing
Rated 4.3 out of 5 on Apple App Store, Video Editor Movie Edit.ing is the most popular video editor app that developed by our team. This photo editing app is easy-to-use with fast editing tools, filters and many effects for personalizing videos.
Received more than 16K ratings on App Store, this video editor is widely used by iPhone users to edit videos with great effects. Moreover, the app comes with a range of features, including:
Trimming: Remove any unwanted part from the video.
Filters: Choose from different filters to enhance recording videos.
Add Music: Add any music from the library or give different sounds effects in the videos.
Slow & Fast Motion: Adjust video speed from slow to fast and make it more interesting.
4.3/5 Rating on iPhone
16.3K Ratings
Found this interesting? Do you also want to develop your own video editing app?
Whether you have a simple or revolutionizing app idea, discuss it with our video editing app development experts.
Exclusive Range of Features We Have Developed for Our Video Editing Apps
We have developed over 40 video editing mobile apps with 10+ unique features, and many of those apps have secured their place in the top Photo-Video apps category on the App Stores. To make our apps successful, we have included various useful features that help users to edit their pictures. Here's a complete list of features to check out.

Cropping & Trimming
Allow users to cut out any unwanted part of the video to make it short and perfect. Rescale videos within the video frame.

Adding Music
Add music to video app from the library that goes with it and makes videos more interesting to share.

Merging Videos
Merging videos sucks, right? But, now, users can merge different recorded videos with a single tap and make it a single video.

Slow & Fast Motion
Want to add some fun in video editing app? Allow adjusting the video speed from slow to fast motion. Make some part of the video fast or slow.

Special Effects
Enable users to choose from 60+ filters to improve video quality. Add different filters in one single video and deliver a remarkable experience.

Special Audio Effects
Users can add special audio effects in the video by adding a special soundtrack, recorded narration, voice filters and more.

Add Stickers & Emojis
Enable users to add some of the stunning stickers, emojis, speech bubbles, and frames in the video to make it more exciting.

Add Text
Adding special text in the video with different colors, fonts and effects become easier with add text feature.

Create Video Collages
Allow users to create a video collage of different videos. Even, users can give different effects in the collaged video to make it more appealing.
Do you have a unique idea or feature in your mind? Want to get it out of your head and make it a reality?
Video Editing App Development Process
01
Analyzing Requirements
Get to know your business
Comprehending your requirements
Proposing a solution
02
App Development Consultation
Identify your competitors
Establish goals & objectives
Get your feedback
03
Wireframe & Design
Blueprint structure
Wireframing each screen
Set design elements
04
Development
Developers start coding
Layout main sections
Get your feedback
05
Testing
Testing the app
100% bug-free
Get final approval from you
06
Deployment
Deploy the app to your server
Launch to the App Stores
App available for users