Space-O was highly recommended to me by my mentor and I am so glad that I chose to work with them.
Top Web App Development Company,
Accredited By
Top Web Portal Development Company
Want to centralize various types of data from multiple sources? Need personalized content based on the user's preferences or behavior? Looking for a web portal development company to improve data consistency? We can help.
Having developed 350+ web portals for different kinds of businesses like healthcare, finance, education, and retail, we developed a custom web portal that grows your customer base. Whether you want to create eCommerce portals, community portals, patient portals, or knowledge-sharing portals, we have a team and expertise for B2B and B2C custom web portal development.
We prioritize security, adhering to top-notch cybersecurity standards, and ensuring your data's safety. We take care of your entire web development process, from selecting the best technology to creating a strategic plan for a great web experience. Get your idea validated with us and join the list of our trusted 1200+ clients like Glovo, Saint Gobain, and Nike. Leverage our web application development services, to get the custom solution as per your requirements.
Let's Discuss Your Web App Idea
Let's Discuss Your Project
Clients Love Space-O Technologies
Space-O Technologies delivered exceptional, scalable solutions at a cost-effective price. We are happy to have them as our development partner.
Ashton Asherian
Co-Founder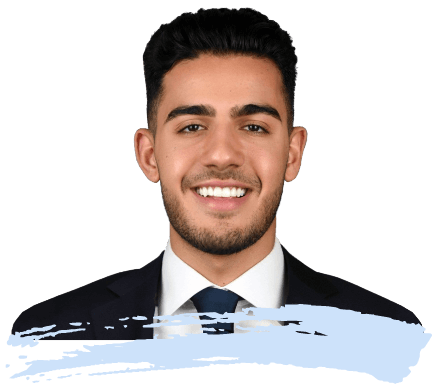 Web Portal Development Services
Web Portal Consulting
Have specific business challenges you want to overcome with a web portal? Our consulting services guide you in mapping out your unique requirements, technology solutions, and strategies to get the most out of your portal.
Custom Web Portal Development
Need a web portal that fits your specific user needs? Whether you want to develop a B2B portal or a B2C portal, we develop custom web portals that address your challenges. With us get a custom web portal that is accessible everywhere.
Web Portal Integration
Need to connect different systems for a smoother user experience? We offer web portal integration services, ensuring your portal communicates with other business systems like CRM, ERP, and SCM, enhancing productivity and data consistency.
Web Portal Modernization
Is your existing web portal outdated? Our web portal modernization service can revamp it, upgrading its capabilities and ensuring it aligns with current technology trends. Contact us to modernize your web portal.
UI/UX Web Portal Design
Want your web portal to be user-friendly and engaging? Our UI/UX design services focus on creating visually appealing and easy-to-navigate interfaces for your web portal, boosting user engagement and satisfaction. Contact us today.
Hire Web Portal Developers
Need dedicated experts to work on your web portal project? Hire our dedicated web portal developers, who have vast industry experience and technical expertise, ensuring your web portal is developed to the highest standards of quality.
Want a Personalized Web Portal?
Let's discuss your idea. We have experience in developing scalable and high-performing web portal solutions as per your requirements.
Web Portal Development Methodologies
Scrum
We leverage Scrum in our web portal development, breaking the project into manageable sprints. This approach allows us to concentrate on one phase at a time, ensuring each stage receives thorough attention and facilitating smooth progress.
Agile
Embracing the Agile methodology allows us to adapt quickly if your needs change. We segment the project and focus on individual components, maintaining continuous communication with you to align our work with your expectations.
DevOps
For projects that require a seamless blend of development and operations, we utilize DevOps. This practice enables us to bridge the gap between development, quality assurance, and IT operations, thus enhancing productivity.
Our Developed Web Portals Have Been Featured In
HTML
CSS
JavaScript
Angular
React
Vue.js
Python
Ruby
PHP
Java
.NET
MySQL
PostgreSQL
MongoDB
Oracle
Microsoft SQL Server
Apache
Nginx
LiteSpeed
AWS
Entertainment
Banking & Finance
Travel & Tourism
Looking to Develop a Web Portal Solution for a Specific Industry?
We can help. Let's get your idea validated by professionals. With thorough user and market research and analysis, we check the feasibility of your idea.
Web Portal Development Process
01
Requirement Analysis
We begin by understanding your needs, business objectives, and the purpose of the web portal. This involves defining the target audience, essential features, and functionalities, and the problems the portal will solve.
02
Planning & Designing
Based on the requirements, we create a detailed plan outlining the portal's structure, user interface design, and necessary tech stack. We create engaging user experiences, wireframes, and mockups of the user interface.
03
Development
This is where we build the portal. Using the chosen technologies, our development team diligently codes the portal, incorporating all the necessary features and functionalities to ensure it meets your business needs seamlessly.
04
Testing
After the portal is developed, our quality assurance team tests it rigorously for any bugs. This includes functionality testing, usability testing, compatibility testing, and performance testing.
05
Deployment & Maintenance
Once the portal has passed all the tests, it's time to launch it. After deployment, we offer continuous support and maintenance services to ensure the portal remains updated and optimized.
06
Feedback & Iteration
We take feedback from users and diligently make iterative updates to consistently improve the portal's functionality and user experience. We ensure it continually meets and exceeds your evolving business needs
Why Choose Space-O Technologies?

98%
Success Score on Upwork
100+
Small and Large Innovation
1000+
Jobs Completed on Upwork
50+
Web App Developers
55+
Unique Feature Implemented
350+
Custom Web Portals Developed
1200+
Clients Worldwide
13+
Years of Experience
100%
Development Transparency
Appreciation From Clients

Ali Husainzada
USA
I value the support that Space-O Technologies has offered. Their team is very receptive to making adjustments and improvements. Their team had no issues with change requests and their project manager always provided great solutions. Furthermore, their commitment to client success and fair pricing makes them the go-to partner for future projects.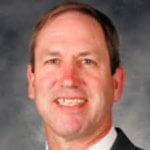 Steve Dollens
United States
I wish to acknowledge the team's effort in executing the project for Dollens Electric. Seldom do things go as initially imagined and requested, and such was the case for this project. However, the capability of the end product fills the need. The professionalism of your team and company is impressive. Thank you for a good effort.Best Regards,Steve Dollens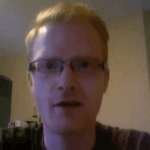 Matthew Bell
Canada
I had an absolutely good time working with Space-O. They genuinely impressed me initially with the interface designs and consistently followed through with constant internal communication and robust programming. I would like to work again with Space-O in the future. If I could hope for anything more, it would be to have the project completed a sooner.
Frequently Asked Questions About Web Portal Development
Do you sign an NDA?
The protection of your idea and confidential information is our utmost priority. We are more than willing to sign a non-disclosure agreement. This ensures that all discussions, shared files, and interactions remain confidential, safeguarding your business idea and other proprietary details.
Who is the owner of the source code?
Upon the completion of the project and once all payments have been settled, the ownership of the source code is fully transferred to you. We believe in complete transparency. You deserve sole ownership of the source code.
How frequently will we receive updates or prototypes during development?
Communication is key to the success of any project. We adopt a weekly update cycle, providing you with the latest developments, milestones achieved, and any potential roadblocks. Besides these regular updates, we share prototypes or beta versions of the web portals whenever features are implemented or major milestones are reached. This ensures you're always in the loop and can provide real-time feedback.
How do you handle project timelines and what is the estimated duration for completion?
Every project is unique, and its timeline is shaped by its complexity, features, and challenges. After thorough requirement analysis, we find out a detailed timeline segmented into phases. While we do set an estimated completion date, our primary focus remains on delivering a high-quality end product. Rest assured, our web portal development team is dedicated to adhering to set timelines and communicating any changes throughout the development process.
How flexible are you with changes or modifications during the development process?
We understand that as the project progresses, new ideas might emerge or priorities can shift in your web portals. While our team is ready to adjust and incorporate these changes, you need to understand that modifications can influence the time it takes to complete the project and might also affect the overall budget. Regardless of any changes, we prioritize open communication and will always discuss impacts and options with you to ensure we're aligned on the next steps.
Who will be our main point of contact during the project?
For a streamlined and effective communication process, we assign a dedicated project manager to your project. The assigned project manager serves as your primary contact point, responsible for regular updates, addressing any concerns, gathering feedback, and ensuring the development team is perfectly aligned with your vision.
How do you handle data privacy and confidentiality?
Data privacy and confidentiality are non-negotiable. We adhere to stringent data protection protocols and comply with global regulations to ensure your data's security. All our team members undergo regular training and are committed to upholding the highest standards of data confidentiality, ensuring peace of mind for our clients.
Why should I choose Space-O Technologies as my enterprise web app development partner?
Choosing Space-O Technologies as your development partner means you are picking an experienced and dedicated team of web developers. We have a track record of delivering 350+ custom portals for enterprises, including notable projects like Glovo and One8. Having a top-rated plus badge and 96% success ratio on Upwork, we have earned the list of 1200+ satisfied customers.