About The Singing Telegrams App
A Platform That Juggles Performance Arts In The Best Way
This application is designed to give one's event management skills some rest and to avoid chaotic bookings for the party charmers/telegrams. This particular singing telegram app is available on iOS & Android platforms for telegram performers. Singing Telegram allows a telegram performer to list his characters, availability preferences, task acceptance or denial options through the mobile booking app.
For the customers, this website is a piece of pleasure to hire singing telegram services. It has listed down varieties of performers with their budget, time availability, payment integration system, cancelation option as well as a one-on-one chat option to know the performer's requirements in advance.
Some Important Features
Of The Application
1
Adding Characters
(For Telegrams)
Many performers can perform more than one character flawlessly. This mobile app development feature allows them to list down all of their performing identities limitlessly. Singing telegram for birthday, singing telegram for valentine's day, and more such singing telegram characters are available through the mobile app.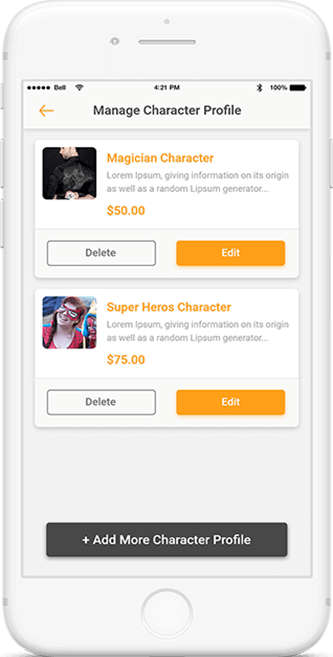 2
Displaying The Art
(For Telegrams)
To build a trustworthy relationship with the customers, this booking app allows singing midget telegram performers to add their photos and videos as a reference work. The end user can easily relate to their art form after witnessing their performance proof on the website.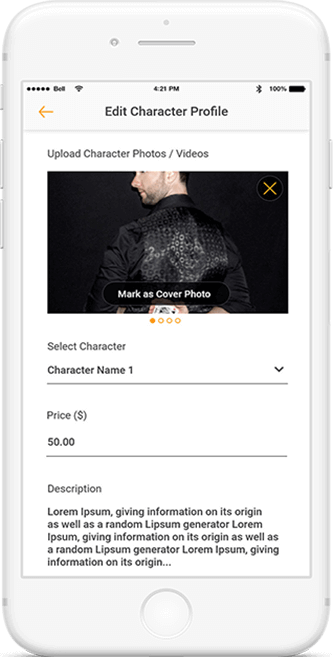 3
Availability Of The Performer
(For Telegrams & Client Both)
The telegram website has a very sane feature for checking the availability of telegrams in the said week. Customers can easily book a telegram as per his/her availability and choose the desired date, time slot, and specify the event to perform for. With such a specification, the life of a telegram becomes easy as he does not have to keep on notifying people about his availability individually.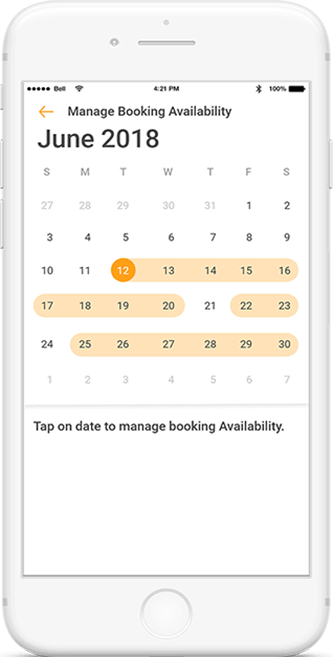 4
Acceptance/Denial
(For Telegrams)
Once a customer sends a booking request through the website, it is completely in favor of a telegram to accept or deny a job for the said date, function or time through this scheduling app.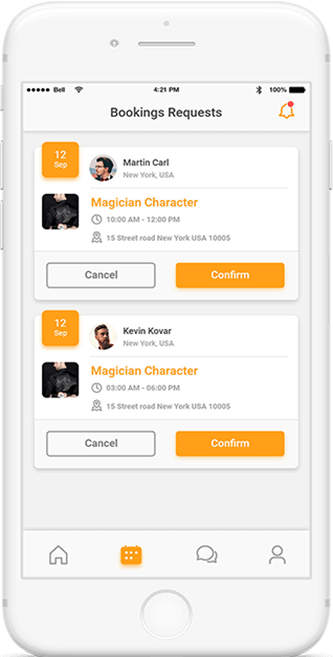 5
Cancelation From Both Ends
(For Telegrams & Client)
The telegrams can easily cancel or deny a job offered. In case of a customer, if one decides to cancel the telegram after booking him for the particular occasion he can cancel it without any charges.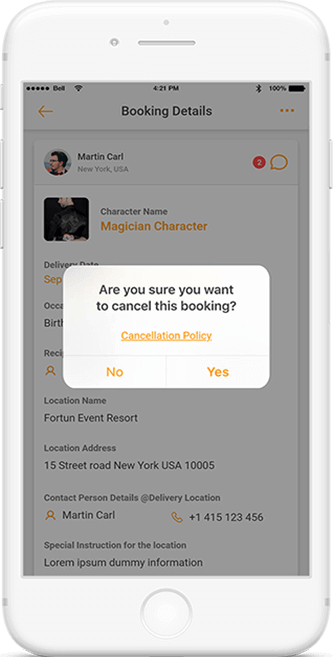 6
Stripe Payment Integration System
(For Clients)
This payment gateway integration in the mobile app is the most promising feature for the client as he can schedule the payment on the day of telegram's acceptance for the function. However, the payment is made on every Monday. Thus the performers have to wait for their payment to release on Monday. The client has every right to cancel the scheduled payment before Monday if he is not satisfied with the work or because of a sudden cancelation of the telegram.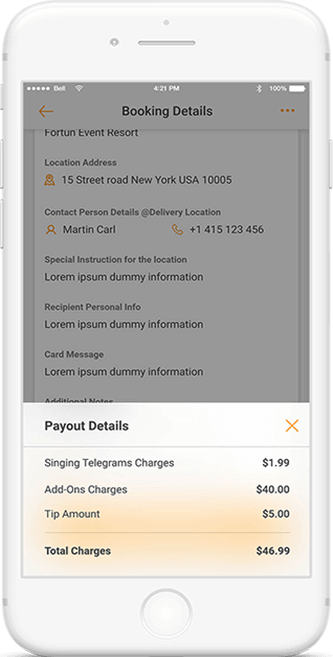 7
Auto-Decline For Bookings
There are some set time intervals where the telegram has to accept the said job. If he fails to respond on the same, it declines automatically from the performer's side to the client.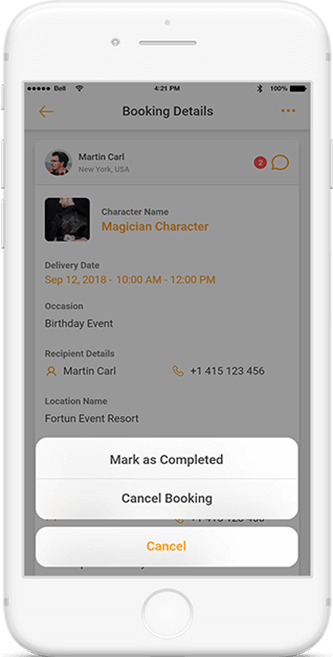 8
Chat Option
(For Telegrams & Client)
This feature enables both customers and telegram performers to understand each other's perspective clearly and discuss their issues if any. Confusions have no room in this telegram booking application!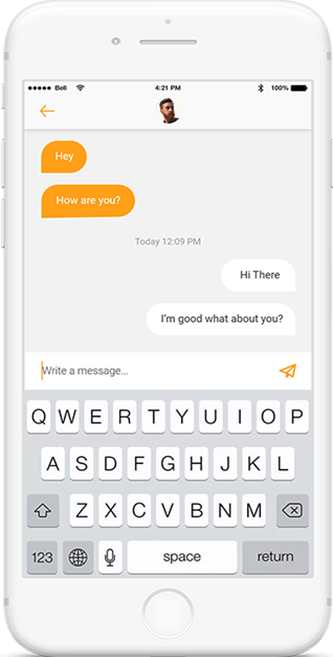 Develop personalized event management mobile app for a more professional and organized functioning which has easy access with your target audience.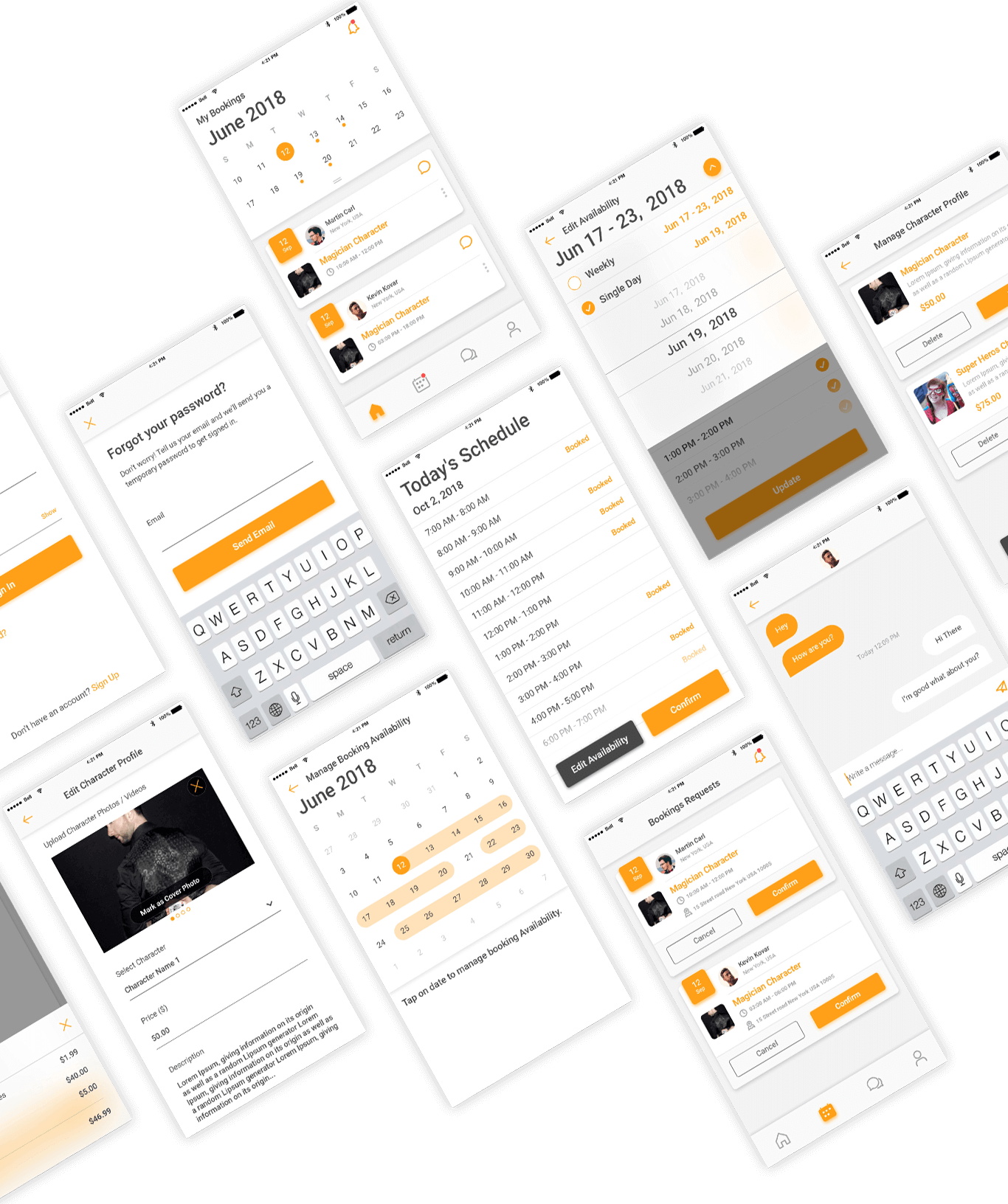 Appreciation from Clients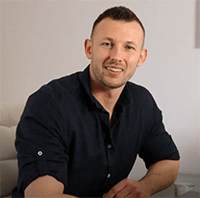 Steve
USA
I would like to thank the entire Space-O team for helping us with our photo editing app. We have been working with other developing teams before, and we were able to find Space-O. And all the other developers failed to deliver all great working apps for us. Space-O helped to design the app in a very user-friendly way. They helped us to navigate solutions for the app. And overall went above and beyond with our request.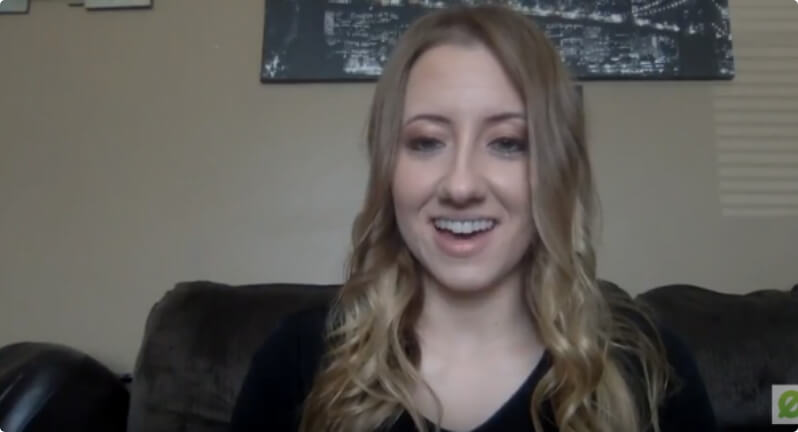 Olivia Grande
USA
This was the first app I've ever developed and they been extremely helpful every step of the way, answering questions, writing recommendations, and tips. If you're looking for a high-quality app, definitely go with Space-O technologies.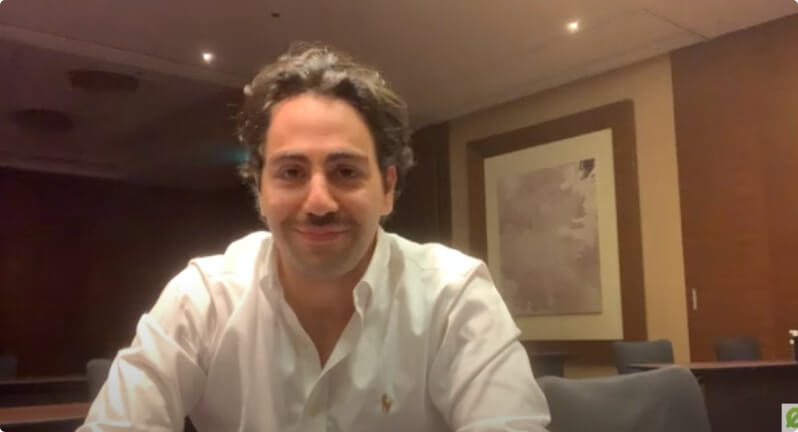 Kaveh
UK
When we started 2 years ago, the main struggle was to find the right developing team, because the problem was we were all quite demanding in terms of quality. And, this showed that we were able to develop some successful apps. But, this would not have been possible without Space-O.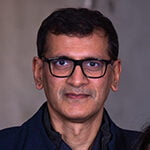 Aamir Jaffar
Kingdom of Saudi Arabia
I hired them for a BA assignment for a project. They did a fantastic job. Quite professional and also good at making the customer understand non technical aspects. Put their mind to think like the customer. A guy named Jaimin was assigned as the work lead and really appreciate his knowledge, understanding customer perspective on the assignment and come up with very valid suggestions. Recommended for mobile app development.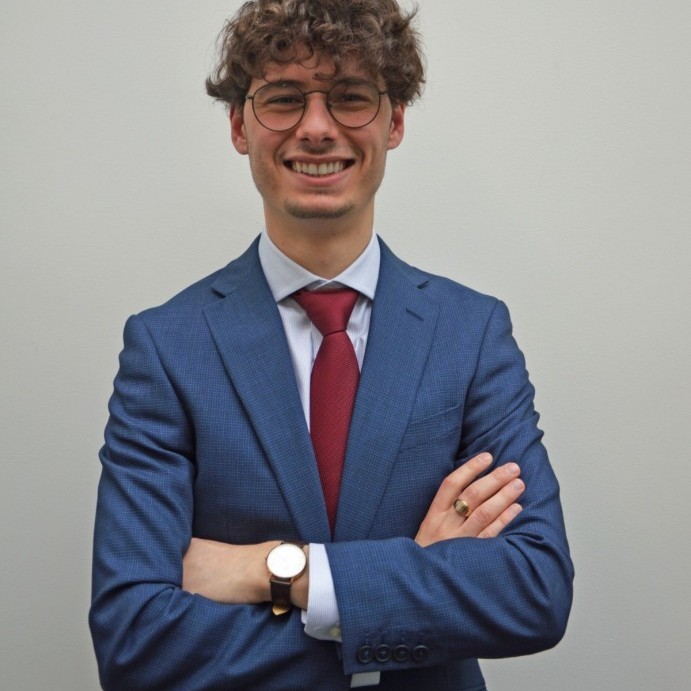 Riccardo Petrachi
United Kingdom
We searched online for app developers that had an extensive experience in mobile app development as well as a strong presence in the market. We chose Space-O specifically because of the up-close experience we had with another app they had developed and we wanted to achieve the same high level of standards, quality, and satisfaction. We were looking for brilliant experts and we found them.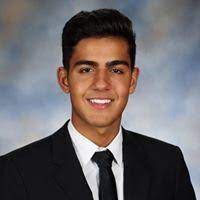 Ashton Asherian
USA
Space-O Technologies showed genuine interest in the project. The efficient team delivered quality results at a cost-effective price. We wanted to develop a minimum viable product that would be ready for scalability. It was a great experience working with them. We are so happy that we had the chance to meet Space-O. We love their work. Their project management and structure were amazing. The team loved what they were doing. There was passion behind every single piece of work.

Tom Asare
Ghana
The app was successfully launched and fulfilled original expectations. The Space-O Technologies team was communicative and effective in completing the project. The app is available in the Google Play store, and we're thrilled with the final product. They were a highly efficient team to work with. They were strong communicators—whenever I had an issue they were available. Additionally, they were timely in getting deliverables to us.

Ali Husainzada
USA
I value the support that Space-O Technologies has offered. Their team is very receptive to making adjustments and improvements. Their team had no issues with change requests and their project manager always provided great solutions. Furthermore, their commitment to client success and fair pricing makes them the go-to partner for future projects.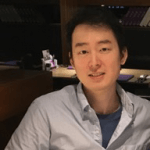 Mike Chan
USA
Space-O is one of the best development teams I've worked with. The quality of work is excellent and their communication skills are top notch. I highly recommend this development team and will be working with them again!