On-demand Heavy Vehicle Inspection App
IronSight Inspection is a heavy vehicle inspection app that connects customers with certified technicians. Customers request inspections for agricultural equipment and heavy machinery, and technicians bid on these requests based on their service area. Upon bid acceptance, technicians perform the inspection and upload relevant reports, ensuring a transparent process.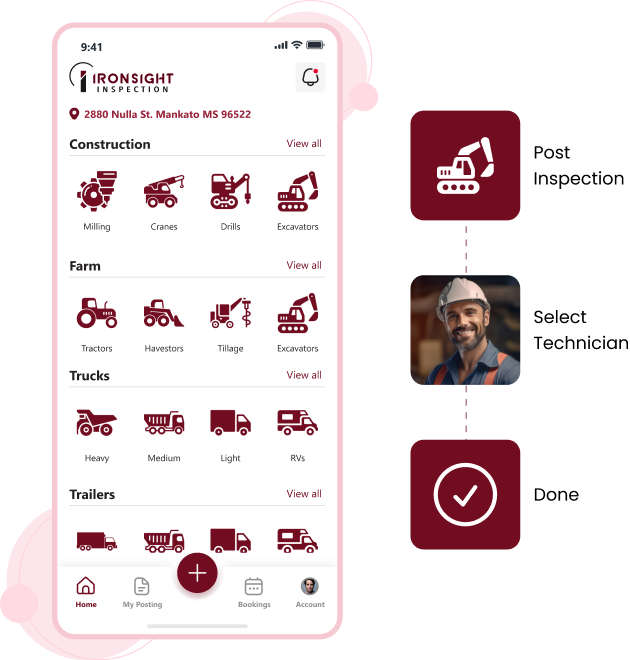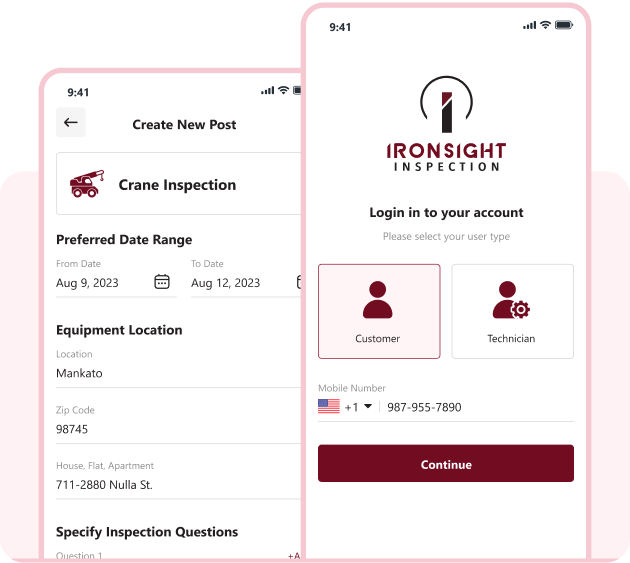 About

Equipment Inspection App

The IronSight Inspection app is an on-demand heavy vehicle inspection solution based in the USA. Our client is a farmer who has faced challenges with purchasing equipment from another state. So, he wanted to build an on-demand inspection solution to manage the buying process for agricultural equipment and heavy machinery.

We aimed to help the client create a streamlined process that ensures the quality of purchases, reduces the risk of buying faulty equipment, and fosters trust between buyers and sellers. We developed an on-demand heavy vehicle inspection system that connects buyers with technicians on iOS and Android platforms.

To ensure seamless communication between technicians and customers, we have implemented a chat function, allowing them to discuss details without giving out personal contact information. The reporting feature enables technicians to upload detailed inspection reports, providing transparency and confidence in the purchasing process.
IronSight App

Colors & Typography
IronSight App

Key Features
Customer App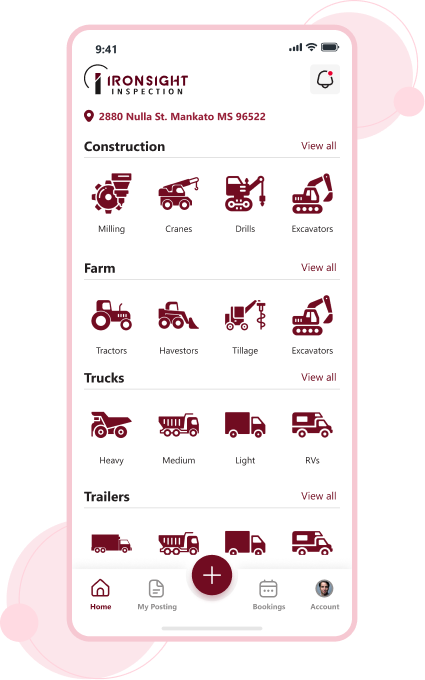 User Registration
Allows users to sign up, create profiles, and manage personal information, ensuring a personalized experience.
Search & Browse
Finds technicians based on the categories, sub-categories, location, expertise, ratings, and other criteria, providing tailored options.
Request Inspection
Enables customers to submit detailed requests for equipment inspection, specifying their unique needs and preferences.
Manage Booking
Enables to schedule, view, modify, or cancel inspection appointments, and overall update booking preferences.
Payment Gateway
Securely handles payments through various options, including credit and debit cards, ensuring safe transactions.
Chats with Technician
Offers an in-app messaging system for direct communication with the technician, enhancing collaboration.
Views Reports
Grants access to detailed inspection reports, including findings, recommendations, and images, for informed decisions.
Manage Posts
Enables to create, edit, and delete their own posts, such as reviews or inquiries.
Technician App
View & Bid on Requests
Allows technicians to see available inspection requests and place bids, matching their expertise and availability.
Accept/Decline Requests
Manages inspection requests, accepting or declining based on schedule, for efficient workflow.
Chat with Customer
Facilitates direct communication with the customer to discuss inspection details, ask questions, and provide updates.
Upload Reports
Enables technicians to submit comprehensive inspection reports, providing transparency.
View Schedule
Offers a calendar system to organize and manage inspection appointments, avoiding conflicts.
Payment Management
Provides an overview of earnings, with options to view transaction history and manage payment details, ensuring financial clarity.
Manages Posting
Allows to create, edit, and delete posts related to their services, expertise, or availability.
Manages Booking
Enables to view, accept, modify, or decline inspection appointments, providing flexibility over their schedule and commitments.
Admin Panel
Customer/Technician Management
Provides comprehensive oversight of all user profiles, with options to add, edit, or deactivate users, maintaining platform integrity.
Booking Management
Enables monitoring and handling of all inspection requests, with options to view details, and status, and intervene if necessary, ensuring smooth operations.
Manage Posts
Enables to create, edit, delete, and moderate posts, maintaining content relevance and adherence to community guidelines.
Manage Category/Sub Category
Organizes various categories and sub-categories, enabling streamlined navigation and targeted access to specific equipment inspection services.
Earning Management
Manages all financial transactions, including processing fees, and technician payments maintaining financial accuracy.
Analytics & Reporting
Provides access to detailed analytics of registered customers, technicians, earnings, postings, and upcoming inspections.
Looking to Develop On-demand App Solution?
Contact us. Having developed on-demand solutions for various industries, our professional app consultants will help you create customized on-demand solutions tailored to your needs.
Appreciation from Clients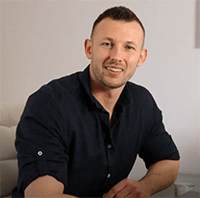 Steve
USA
I would like to thank the entire Space-O team for helping us with our photo editing app. We have been working with other developing teams before, and we were able to find Space-O. And all the other developers failed to deliver all great working apps for us. Space-O helped to design the app in a very user-friendly way. They helped us to navigate solutions for the app. And overall went above and beyond with our request.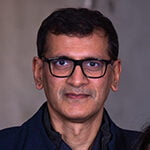 Aamir Jaffar
Kingdom of Saudi Arabia
I hired them for a BA assignment for a project. They did a fantastic job. Quite professional and also good at making the customer understand non technical aspects. Put their mind to think like the customer. A guy named Jaimin was assigned as the work lead and really appreciate his knowledge, understanding customer perspective on the assignment and come up with very valid suggestions. Recommended for mobile app development.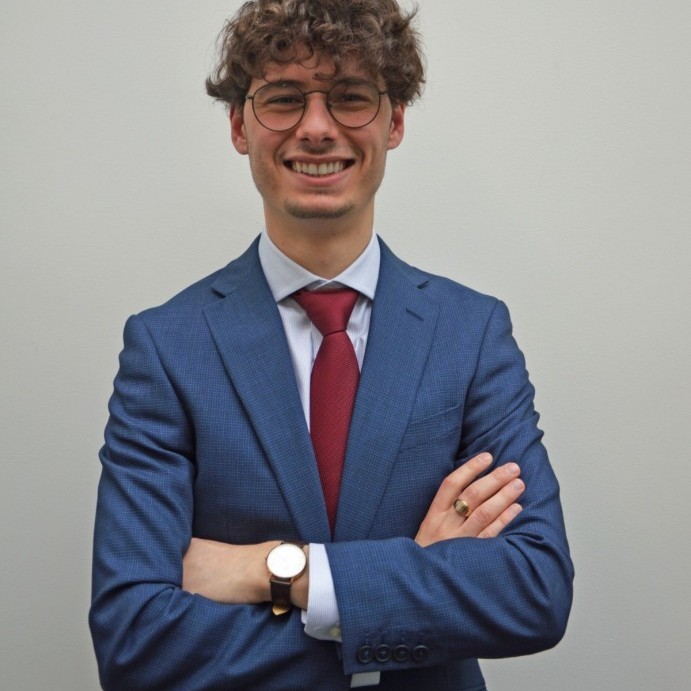 Riccardo Petrachi
United Kingdom
We searched online for app developers that had an extensive experience in mobile app development as well as a strong presence in the market. We chose Space-O specifically because of the up-close experience we had with another app they had developed and we wanted to achieve the same high level of standards, quality, and satisfaction. We were looking for brilliant experts and we found them.