About Game Set Stat
Game Set Stat is the best tennis point tracker app for iPhone and Apple Watch, enabling users to maintain all their past and current match details along with complete information like date, time, match status with set 1, set 2 and set 3. This tennis tracker app captures the score via the Apple Watch and syncs the data in the application in real-time.
Using this tennis scorekeeper app, tennis players can view and analyze their pro-level match stats on their iPhone at the end of the match. When starting a new match, users just need to launch the app on their Apple Watch and start capturing data about each point that they play. The application will send back point data to users iPhones in real-time.
Key Features of

Game Set Stat App
1
Real-time tracking of past and current matches
Tennis players can track and maintain data of all the past and current matches along with complete information like date, time, opponent's name, matches with set 1, 2, and 3. Users can maintain the history and accordingly plan for the next match.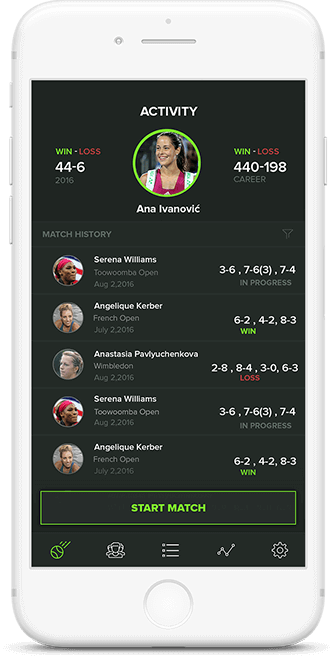 2
Real-time syncing of data
This best tennis app for tracking scores and matches syncs the data in real-time with the iPhone. Whenever the player updates the point or any data in the Apple Watch, the app automatically updates it on the iPhone.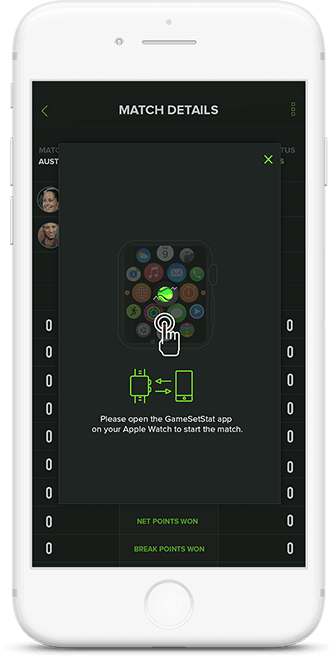 3
Custom format
Tennis players can create custom tennis format that they can play with their friends and tennis partner. They can update the score, review the game and keep improving accordingly using this tennis activity tracker app.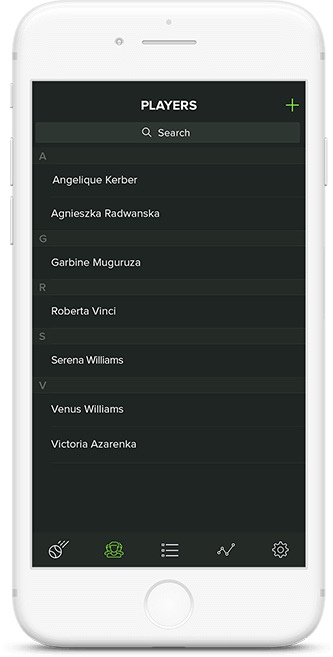 4
Cloud backup
This tennis scorekeeper app stores all your data and information related to your matches on the cloud, so your data is completely safe and secure. If the app user uninstalls the app for a particular time, the data related to their matches, scores, and status will be saved on the cloud, so the user doesn't need to worry.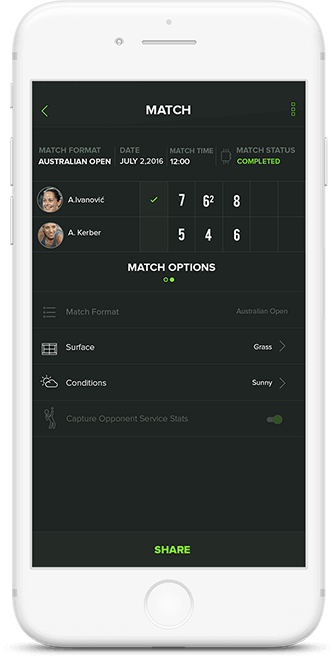 5
Share live updates with friends
Using this score tracker app for tennis, users can create a web link that they can share their friends and family members and allow them to track the live score of the match. The weblink can bed accessed anywhere on the personal computer or laptop without any registration or login.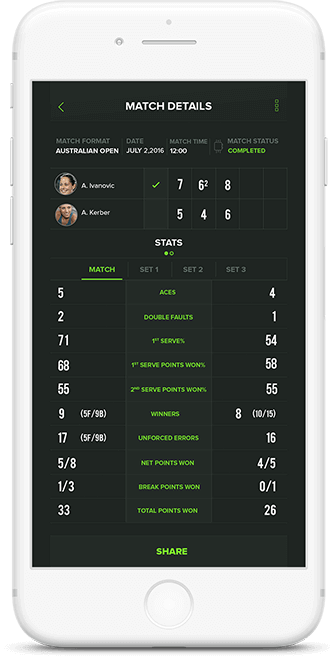 6
Subscription for saving unlimited games
This tennis point tracker app allows players to purchase a subscription for saving an unlimited number of matches with detail information related to those games. Whether the player wants to save 10 or 100 of matches in the app, it will save the entire data on the cloud.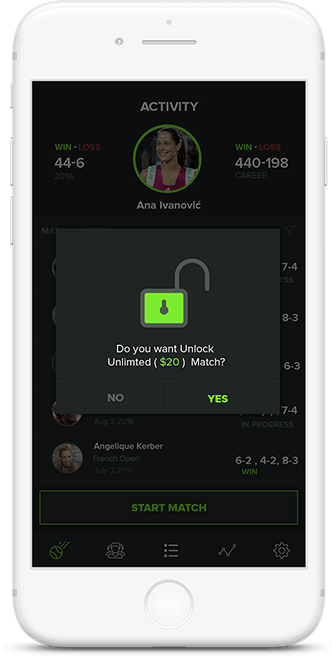 Do you have any such mobile app idea that you want to validate from experts? Get in touch with us and let out expert share an honest view on it.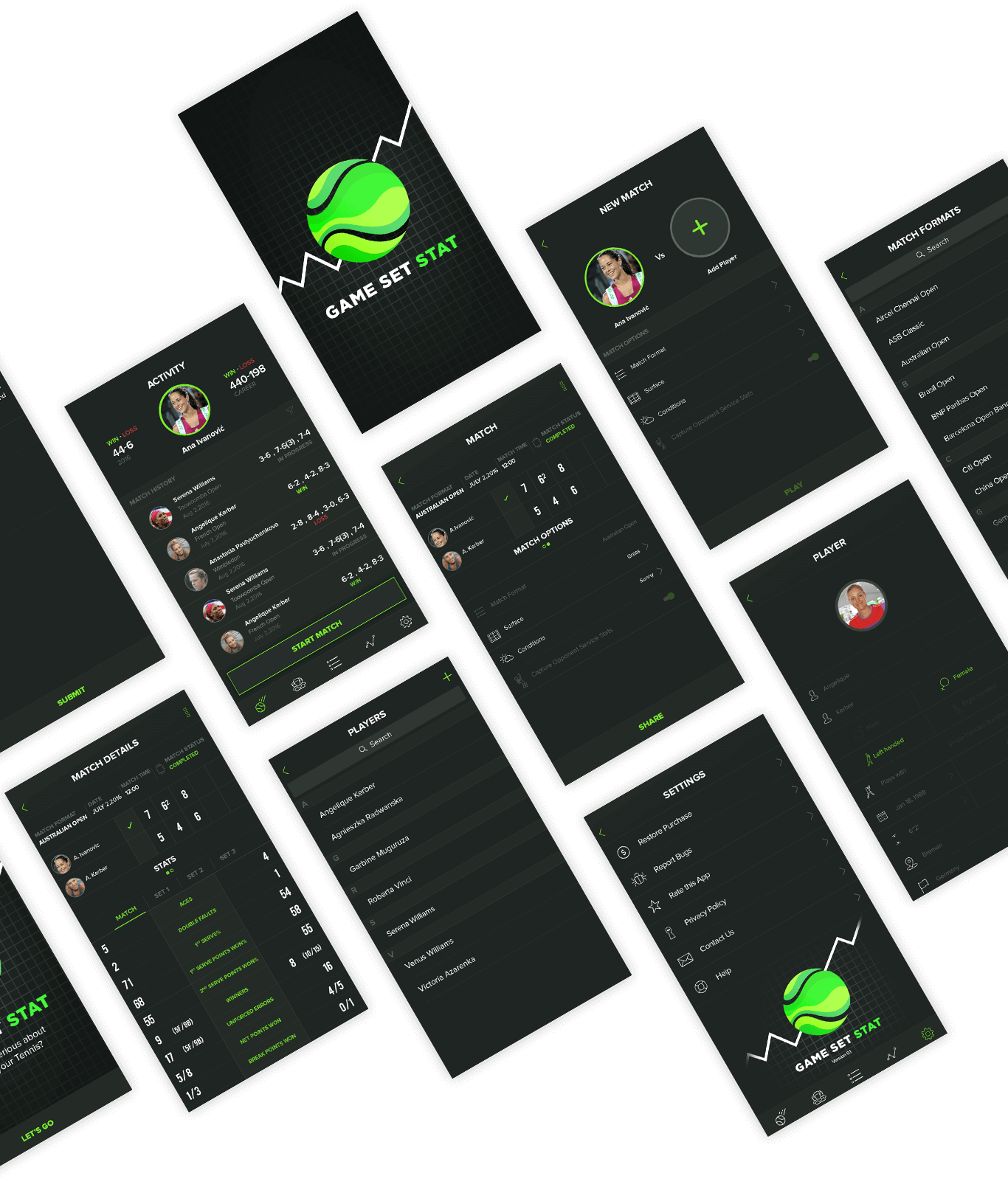 Appreciation from Clients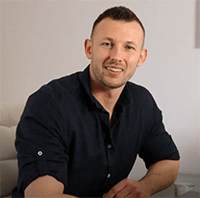 Steve
USA
I would like to thank the entire Space-O team for helping us with our photo editing app. We have been working with other developing teams before, and we were able to find Space-O. And all the other developers failed to deliver all great working apps for us. Space-O helped to design the app in a very user-friendly way. They helped us to navigate solutions for the app. And overall went above and beyond with our request.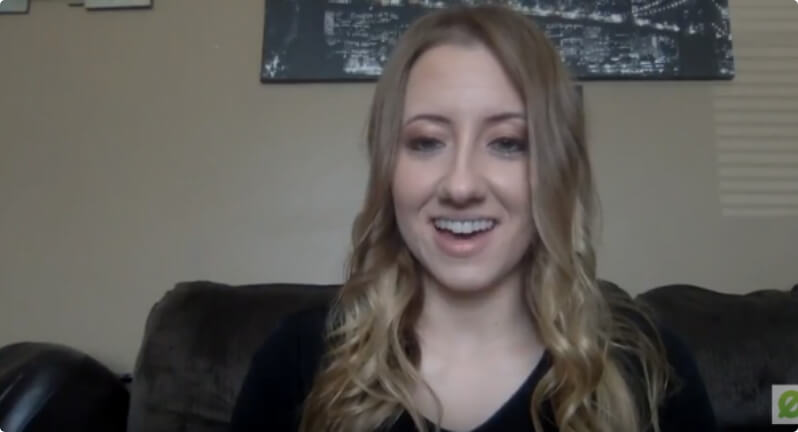 Olivia Grande
USA
This was the first app I've ever developed and they been extremely helpful every step of the way, answering questions, writing recommendations, and tips. If you're looking for a high-quality app, definitely go with Space-O technologies.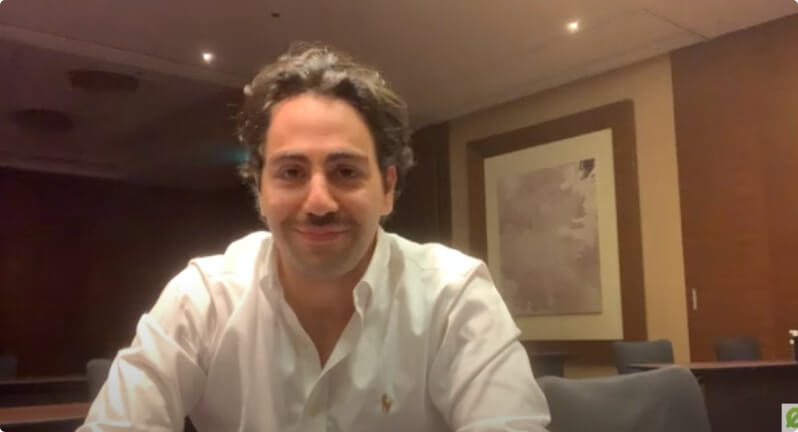 Kaveh
UK
When we started 2 years ago, the main struggle was to find the right developing team, because the problem was we were all quite demanding in terms of quality. And, this showed that we were able to develop some successful apps. But, this would not have been possible without Space-O.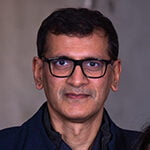 Aamir Jaffar
Kingdom of Saudi Arabia
I hired them for a BA assignment for a project. They did a fantastic job. Quite professional and also good at making the customer understand non technical aspects. Put their mind to think like the customer. A guy named Jaimin was assigned as the work lead and really appreciate his knowledge, understanding customer perspective on the assignment and come up with very valid suggestions. Recommended for mobile app development.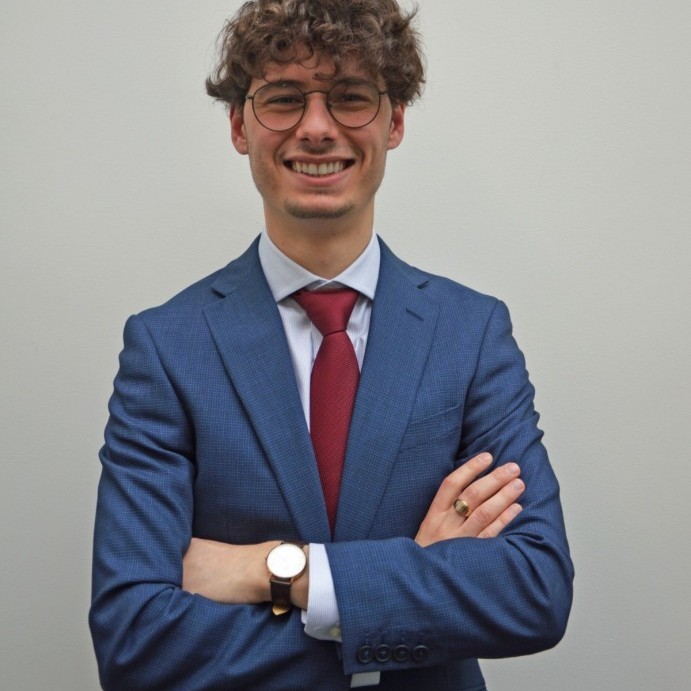 Riccardo Petrachi
United Kingdom
We searched online for app developers that had an extensive experience in mobile app development as well as a strong presence in the market. We chose Space-O specifically because of the up-close experience we had with another app they had developed and we wanted to achieve the same high level of standards, quality, and satisfaction. We were looking for brilliant experts and we found them.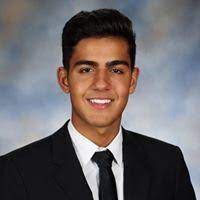 Ashton Asherian
USA
Space-O Technologies showed genuine interest in the project. The efficient team delivered quality results at a cost-effective price. We wanted to develop a minimum viable product that would be ready for scalability. It was a great experience working with them. We are so happy that we had the chance to meet Space-O. We love their work. Their project management and structure were amazing. The team loved what they were doing. There was passion behind every single piece of work.

Tom Asare
Ghana
The app was successfully launched and fulfilled original expectations. The Space-O Technologies team was communicative and effective in completing the project. The app is available in the Google Play store, and we're thrilled with the final product. They were a highly efficient team to work with. They were strong communicators—whenever I had an issue they were available. Additionally, they were timely in getting deliverables to us.

Nick Power
Australia
Eugene, Vlad, Jigar and their respective teams have been fantastic on all the various apps they have worked on and developed for us over the past 18 months. They are always proactive, responsive to questions and consistently provide top quality development and design work. The use of Skype, email and their own project management tool also makes it easy to keep track on how a project is progressing. I would highly recommend Space-O Technologies for any iOS development or design.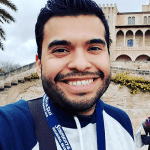 Mark
USA
I can't say enough about how great of a partner Space-O has been to work with over the past year. They were always pushing the project forward and ensuring quality checks at every turn, even pieces of my app that I should have caught before sending to development. Will definitely be referring any clients of mine to Space-O and will have them first on my list of partners to work with.