Statista reported the overall number of mobile phone users reached 4.43 billion in 2015, which will be expected to grow to 4.61 billion in 2016 and 4.77 billion in 2017. The number of people with a "smartphone subscription" also reached 2.6 billion in 2015, as per Ericsson Mobility Report and this figure is expected to grow to 6.1 billion by 2020. This increases the demand for mobile application and makes important components of a mobile ecosystem.
Over the past 8 years, Android and iOS mobile app developers are being in great demand. The introduction of new devices, technologies, and services have brought the explosion in the application market. The good reason is App development becomes game-changing marketing tools to drive more traffic and revenue for the business.
Mobile applications are not only developed for smartphones, but businesses also develop apps for the Internet of Things like a smart car, smart home, wearable, and smart sensors.
Do you want to build an application for your business? Well, here we provide you precise information about the app development cost, including average cost of app development, basic development elements, hourly rate around the globe, and so on.
[Infographic] How Much Does it Cost to Make An App
As we've developed more than 200 clone apps, we know exactly how much does it cost to develop mobile apps like Uber, WhatsApp, and Instagram. If you are specific about features that you want to integrate, then and then only approach the developers. Otherwise, don't ask how much does it cost to develop an app, that won't give you a definite answer.
We've developed mobile apps in almost all the famous categories, so feel free to share your mobile app ideas with us.
No matter how small it is, we request you to validate your mobile app idea as soon as possible, don't let it be developed by someone else.
The popular example: How Jan Koum, CEO of WhatsApp, validated his idea before anyone had thought to create it.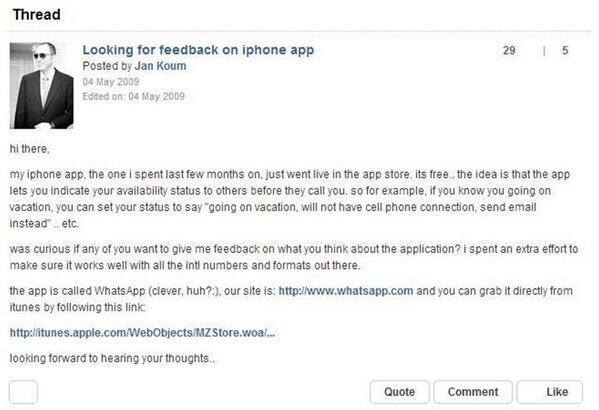 To validate your idea, all you have to do is, fill the contact form below. That will cost you nothing and it won't even take more than 2 mins. We will get back to you as soon as possible.