If you are reading this blog, you probably know that developing an app is only not enough to sustain the cut-throat competition in app stores.
The Google Play Store and the Apple App Store constantly monitor apps that are not maintained for a long time, and abandon them, making it impossible for users to download them.
A report by Business Standard has mentioned that Google is about to purge almost 900K abandoned mobile apps from Play Store, and Apple around 650K apps from App Store.
Why?
Simply because these apps weren't maintained for quite a long time.

To avoid such situations, you need to constantly maintain your apps to keep up with the fast-moving world. But how much does it cost to maintain an app? Indeed, you are up to this question.
Here is the answer to the mobile app maintenance cost.
On average, app maintenance costs 15% – 20% of the total mobile app development cost.
Space-O has wide experience maintaining applications of different types, being a leading app development company. Therefore, we have written this blog based on our experience maintaining enterprise-level applications for our clients.
Let's get started.
What is the Cost of App Maintenance Based on Different Factors?
There are different segments of app maintenance for which you need to invest your money. In this section, we are going to discuss application maintenance costs based on different factors.
This will help you to calculate the costs depending on the chosen maintenance actions. Check the following table.
| App Maintenance Type | App Maintenance Charges |
| --- | --- |
| Hosting Charges | $70 to $320 Per Month |
| Bug Fixing and Updates | $1000 to $2000 |
| Functional Services | $4000 Per Year |
| API Integration | $5000 Per Year |
| IT Support | $10,000 Per Year |
| Analytics | Free & Paid Services |
| Payment Gateways | $149 Per Month |
| Technical Intervention | $35 to $50 Per Hour |
We will also discuss these mobile app maintenance costs in detail so you will get an idea of when and why it is essential to invest in mobile app maintenance services.
Hosting Charges to Deploy Your App

You have already know the steps to create an app, now you may want to know the cost of deploying it on the server. While calculating the app maintenance cost, this is one of the significant expense heads that you need to consider. So, you can plan your server resources depending on the usage of app data, such as handling videos, audio, or texts.

If you plan to increase your server resources capacity, you need to spend more. In short, you might need to pay anywhere from $70 to $320 per month for an app hosting server.

There are various cloud-based hosting options that you can avail of to save on server costs. For example, you will find Amazon Web Services (AWS), which typically charges lower than other hosting servers, as you only need to pay for what you use.

Bug Fixing and Updates to Implement Benchmarks

Bug fixing is also the part of the mobile app development process, but updating your app on a regular basis help you to enhance the performance of the app and user experience. However, there is no fixed charge to resolve bugs or update an app. It would depend on the complexity of the app and the nature of the changes.

For example, if it is a simple bug fix, you will pay around $50. On the other hand, if it's a major functional aspect that you need to update, then it would cost you around $1000 – $2000, as developers will take 2 – 3 weeks to resolve these issues.

Functional Services to Provide Better User-experience

These services include actions that you take to communicate with your app users, such as push notifications, emails, SMS, and in-app chats. For this, you need third-party integration services and pay on a monthly subscription basis.

So if you are using functional services in your app, then you may expect to spend around $4,000 per year to maintain the best standards of user experience.

API Integration to Ensure Seamless Functioning

Just like functional services, you need to invest in the maintenance of third-party integration services or API services that you have used in your app. For example, you might have used Facebook integration for easy social media login or Google Maps interaction for real-time location services.

So, every time there is an update or change to the API, you also need to make changes in your app accordingly. So, the maintenance for API can cost you around $5000 per year.

IT Support to Reduce Downtimes

You might know that iOS and Android platforms release new updates every now and then. So when you launch your app on these platforms, you have to be aware of the fact that you would need to maintain your app to make it compatible with the new operating system updates.

With such changes in the operating systems and making the app compatible, you need to spend around $10,000 over a year and maintenance expenses.

Business Analytics to Monitor App Performance

Once you deploy your app, you will constantly need to monitor its performance to find which features are loved or used most by your app users and which feature is completely ignored. Also, to maintain the success of your app, you will be tracking engagement and conversion rates as well as your retention and churn rates.

Along with this, you can also keep track of bugs, crashes, and other glitches with the help of analytics tools, such as Google Analytics. It comes with 2 different plans; one is free, and the other is Google Analytics premium to get some critical insights, which costs $150,000 per year.

Payment Gateways for Hassle-free Payments

If you have built an eCommerce app, an on-demand delivery app, or an app that requires payment gateway integration to support online payments, then you would also need a monthly subscription fee.

This may go up to $149 per month, and additionally, you would also need to pay a certain fee for each transaction that takes place through your app.

Technical Intervention Cost

Generally, app owners avoid including this cost while calculating app maintenance costs. However, monitoring and operating IT-specific interventions are very much part of the app maintenance life cycle.

In case you have an internal mobile app development team, then you do not have to pay any additional application maintenance charges. However, if you decide to outsource your app maintenance services, then you might consider technical intervention costs of around $35 to $50 per hour.

Please know that the technical intervention cost is influenced by the location of the mobile app developers. This is what we are going to discuss in our next section, and we will find out how much you need to pay the developers based on their locations.
Want to Maintain Your Mobile App?
Talk to us – Our technical consultants can help enhance your app's performance with quick updates and bug fixes.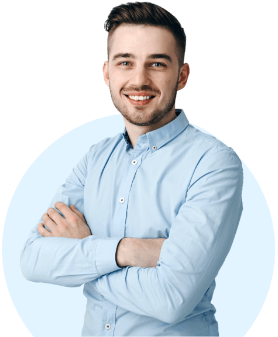 What is the App Maintenance Cost Based on Different Locations?
Since you already know the cost of deploying an app on the app store, you may want to know the cost of app maintenance based on different locations cost of maintaining an app is different for different geographical locations. This is because the developers from different locations charge differently. Therefore, you need to be very careful while outsourcing your app maintenance requirements in order to save costs.
Let's see how much a developer charges based on their geographical region.
| Location | Per Hour Rate |
| --- | --- |
| North America | $50 – $150 |
| South America | $30 – $80 |
| Western Europe | $40 – $100 |
| Eastern Europe | $25 – $80 |
| Australia | $40 – $100 |
| India | $25 – $50 |
Usually, the developers from the USA tend to charge high, whether it is a simple app development project or maintaining an app. However, if you want to save money, then you can choose to outsource your requirements to countries like India, Ukraine, and the Philippines.
But there is one defined range that you need to know so you don't overspend on mobile app maintenance. So in the next section, we are going to check that.
How Much Should You Spend on Mobile App Maintenance?
As app maintenance costs generally range between 15% – 20% of the total cost to build an app, you should be alerted while spending more than 20%.
In case you are spending more than 20% on mobile app maintenance, then make sure you are getting the desired results as well. However, to maintain an app you need to take a consultation from an app development consulting company to get the right guidance.
Also, the app maintenance cost highly depends on the tech stack that you are choosing for your app. In case you are keeping your app up to date with the latest trending technologies, you might need to spend extra.
However, in such situations, it is always better to take guidance from a professional mobile app development company. You can also get in touch with the technical consultants of Space-O, as we have experience building more than 4400 applications.
Now, let's discuss the different maintenance service types to find out the different situations where you would require to maintain your application.
What are the Different Types of Mobile App Maintenance Services?
If you are looking to outsource your maintenance services requirements, then here are the different types of services that the professional app development company will offer you.
Emergency Maintenance

You may experience sudden or unexpected errors in your app. In such scenarios, you need to address these issues immediately to maintain the app's performance; you require emergency maintenance services. It could be as simple as bug fixing or a major functional defect. For such scenarios, you can keep a team ready or outsource the maintenance services.

Perfective Maintenance

This maintenance service aims to meet the ever-changing needs of app users. In short, you constantly monitor user feedback and consider them to maintain your app, either by implementing a new feature or fixing bugs or defects to offer the best customer experience.

Adaptive Maintenance

You need this type of service when you want to keep your app up-to-date with new technologies or trends. In addition, there are several other factors that change the app's environment and programming languages, such as OS and API updates. Therefore, you need adaptive maintenance services on a regular basis to ensure that your app is not outdated and relevant for the app users.

Preventive Maintenance

This maintenance service takes place to offer a regular check on the errors and fix them immediately. Regularly optimizing and restructuring the app codes enhance the app performance and improve functionality. Preventive maintenance takes place to ensure that any other app doesn't face any issues and doesn't get outdated.

Corrective Maintenance

You will need corrective maintenance services when you want to take care of faults and defects in order to repair the application. This will also include fixing issues related to appearance, code, functionality, UX/UI design, and application logic.
Now that you have understood the different types of maintenance services let's see some of the ways to reduce mobile app maintenance costs.
4 Tips to Reduce Mobile App Maintenance Cost
After developing an app, you must not want to squander a lot of money on its maintenance. Therefore, we have come up with several tips that you can surely implement to save on app maintenance costs.
Choose the Right App Development Platform

Either you can develop multiple native apps for various different platforms or choose to build a single cross-platform application that runs on multiple platforms with a single codebase.

So in order to maintain a lot of native apps will cost you higher compared to maintaining a single cross-platform app. Also, cross-platform apps save app development time and costs.

Build an MVP App First

If you are at an early stage, it is recommended that you build an MVP product that has adequate or required features. Adding unnecessary features to the app will only lead to crashes and increasing loading time after a specific time.

If you receive valuable feedback from your app users while they frequently use your app, you can take a chance to integrate more features into it. Otherwise, it is completely fine to keep the app as simple as possible.

Follow the Latest Development Trends

This is one of the significant ways to reduce mobile app maintenance costs. Ensure your app meets the latest trends. Otherwise, you will constantly need to update your app with the latest trends to match up with the expectations of app users. This will ultimately lead you to pay more for app maintenance.

For example, if you are building a fitness and plan to incorporate latest trends like wearable integration, AI, and gamification then the cost to developing a fitness app may get affected. So, always consider latest trends while calculating the average cost of maintaining an app.

Discuss Your Strategy With the App Development Company

Before making a decision yourself, it is better to consult a technical expert who is well-versed in devising a plan and custom app maintenance budget to help you save on expenses. Therefore, share your budget with the team, who will help you make informed decisions.
Want to Enhance the Performance of Your App?
Contact us with your requirements. We will help you with technical guidance and setting up a technical team to maintain your app within the estimated timeline and budget.
Looking for more answers on app maintenance? Check the following, where we have answers to some of the frequently asked questions, such as app maintenance timeline and maintenance costs for a cross-platform app and web app.
FAQ About App Maintenance Costs
What are the benefits of maintaining an app?
If you are thinking about why maintaining an app should be your priority task, then check out the reasons below.
Regular crashes and bugs drive app users away, and therefore, to minimize app uninstalls, you need to maintain your app
To deliver the best user experience to your users so that they maintain a long-term relationship with your products or services
To ensure safety from the cyber-attacks and ensure your app is performing really well as per users' expectations
Maintaining an app on a regular basis will drive more users, helping you achieve better ROI in the long-run
How long does it take to maintain an app?
It takes 7 days to 2 months to maintain a mobile app.
This range completely depends on the complexity of the app maintenance. So if it is a simple bug fixing, then it wouldn't take more than a week. However, if you want to integrate new features or require some complex modifications to your app, then it could take up to 8 weeks to make such changes.
How much does it cost to maintain a web application?
The web app maintenance cost depends on the type of web platform. So let's discuss each web platform and see how much it would take to maintain a web platform.
Personal Web App: $5 – $25 / Month
Professional Blog Site: $25 – $75 / Month
SME Business Web App: $35 – $500 / Month
Corporate Web App: $200 – $4,500 / Month
Entertainment Web App: $300 – $2,500 / Monthv
eCommerce Web App: $750 – $5,000 / Month
How much does it cost to maintain a cross-platform app?
Maintaining a cross-platform application might cost you around $15,000 – $20,000.
A cross-platform application is compatible with multiple platforms. Therefore, maintaining a cross-platform app will cost you lesser than maintaining a native app, as you need separate apps for different platforms.
Generally, this maintenance cost range depends on various factors, such as the complexity of the bug issues, integration of new features or functionalities, user analytics, and API integration. Get in touch with our technical consultants to know the exact mobile app maintenance cost.
Let's Update Your Application Now
So, through this blog, you must have got the answer to "how much does it cost to keep an app running?". Now, it is easy to finalize the app maintenance cost by considering various factors. All you need is to decide on which specific section of the app you want to maintain, whether it is bug fixes, integrating features, or API integration.
In case you need any help estimating maintenance costs, get in touch with our consultants. We will look for the specific sections where your app needs maintenance and help you estimate maintenance costs.