If you are an app owner, you want to keep your app users engaged.
You want to convert your user to a paid user.
This is where you need in-app notifications to educate your users, inform them about the new updates, and help with using the app. As an app owner, you need to understand that in-app notifications are a great tool to engage users.
So let's understand in-app notifications in detail through this guide. We are a top mobile app development company in the USA, and therefore, we know how in-app notifications work and how you can actually leverage them to engage existing & new users and earn profits.
What are In-app Notifications?
In-app notifications are the notifications that appear within the app in order to onboard new users, encourage users to take more action, and drive user engagement to boost sales.
For example:

A social media app that displays a notification when a new comment or like is received on a post, enabling the user to view and interact with the comment or like without leaving the app
A fitness app that pops up a notification when a daily goal is reached, encouraging the user to continue using the app and tracking their progress.
In-app purchase reminders sent by the gaming apps like Subway Surfers and Candy Crush.
In-app notifications are also helpful for announcing new features, promoting offers, and guiding users with new functionality.
In-app notifications come in the form of small-screen, pop-ups, or small overlays, depending on the user interface of your mobile app. These notifications also help in user retention.
According to a report by Urban Airship, it is found that any user who receives a notification within 90 days after opening the app first has nearly 3X higher retention rates than those who have not received the notifications.
Do You Have a Mobile App Idea?
Talk to our experienced technical consultants and validate your mobile app idea. We will help you strategize the roadmap to convert your idea into a full-fledged app.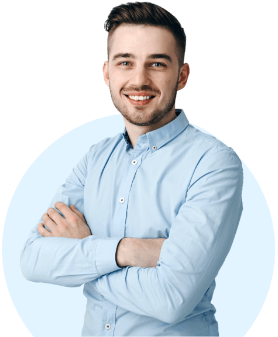 Now, let's understand why it is important to send in-app notifications to users on a regular basis.
Why are In-app Notifications Important?
In-app notifications come with a lot of benefits. Therefore, sending in-app notifications are really essential for marketing an app in order to make profits by pushing the user journey and the marketing funnel forward.
Here are the benefits of in-app notifications:
Keep Users Engaged: In-app notifications can help keep users engaged with an app by alerting them to new or important events or updates within the app. This can help to increase user retention and encourage continued use of the app. However, you will even need mobile app development strategies to keep users engaged with your app.
Increases User Conversion: In-app notifications can be used to encourage users to take a specific action within the app, such as making a purchase or completing a task. By reminding users of important actions they need to take, in-app notifications can help increase user conversion and drive desired behaviors within the app.
Improves User Experience: When you know the demographics and behavior of your users, you can enhance the experience for users with personalized in-app messaging. For instance, a messaging app like WhatsApp uses in-app notifications to alert users to new messages can make it easier for them to stay in touch with their friends and family
Increases App Usage: When users take action after seeing the notifications, it automatically increases app usage. For example, a social media app like LinkedIn uses in-app notifications to alert users to new comments or likes on their posts, which can encourage them to engage with their followers and build relationships within the app.
Increases User Retention: In-app notifications are the best way to bring back users to the app by offering discounts and sale updates. This can be especially useful for apps that users don't use on a daily basis, as it can help keep the app top-of-mind for the user.
Drives App Monetization: In-app notifications can be used to promote in-app purchases or encourage users to take specific actions which could be part of your app monetization strategy. Knowing how free apps make money can help you in terms of profits and downloads.

For example, a gaming app like CandyCrush uses in-app notifications to alert users to new levels or challenges that are available for purchase or to remind them to watch an ad in exchange for in-game currency.

Personalizes the User Experience: In-app notifications can be tailored to the specific interests and preferences of individual users, which can help to personalize the user experience and make the app more relevant and engaging for each user.
Targeting to the Right Audience: In-app notifications can be tailored to different segments of users based on their behavior, demographics, location, and other attributes, which can help to deliver the right message to the right user at the right time, increasing the chances of conversion.

For example, An eCommerce app Amazon uses in-app notification when any new product arrives in the store based on past purchases and shows similar items they might be interested in.
Since now you know the benefits of in-app notifications, let's understand the types of in-app notifications.
Which are the Different Types of In-app Notifications?
Below are the in-app notification app types that we have shared, along with their description, so you understand how these notifications work and their best usage.
Notification Type
Description
Best Use to Inform About
Notification Bars
These are also known as announced bars, which are small and colorful just to make users aware of flash sales, discounts, new services, and important updates.

Flash sale
Discounts
New services
Updates

Modals Notifications
These are the notifications that are large in size that pop up whenever they open their app.

Important updates
User onboarding process
Sign up for services
Feature launch

Tooltips
It's a quick notification type that lets you communicate instantly with the user and expect their expectations.

User onboarding
Announcements
Updates on new features

Hotspots
These notifications come with short messages using a beacon.

Signup onboarding flows
Log-in pages

Microsurveys
As the name suggests, micro surveys are a set of specific questions that are carried out in order to take instant surveys from users.

Feature requests
Personalization
Churn rate
Now, we are going to discuss the best practices that you can consider in order to send in-app notifications. Have a look.
Top 5 In-app Notifications' Best Practices
In this section, we are going to talk about some of the best practices for in-app notifications and how you can increase your mobile app engagement rate.
Set Clear Goals and Segment Different Audiences

As every user is unique, you need to identify customers based on their persona to create different messaging to target each user. And it should always be rolled out at the right time, and the right moment to get the most out of an in-app notification.

Conduct A/B Testing

Messaging is an essential part of in-app notifications to make users feel the worth of your product. Users should realize that the product is very important to them and they should definitely go for it.

Also, one more critical thing while sending an in-app notification is the right timing. Best words will only help when your time is good. Otherwise, the in-app notification will be ignored. This is where A/B testing for in-app notification will come into place.

Therefore, send 2 different notifications to 2 different separate groups to understand what is working in your favor and what is not. Check which notification attracts more people and analyze the CTR and feature adoption rates.

Experiment With Visual / Text / Audio Elements

As images engage more audience than text-only posts, you need to keep on experimenting with different styles of visuals, texts, and audio elements. So when you are trying texts and images, ensure the design is simple and clean.

In the designs, you can also use emojis, a notification bar to make your content visible, and CTAs. With the help of CTAs, your users will be able to take action. So, make the CTA button bold and write only 2-3 words inside to make it specific.

Use Geo-based Targeting

If you have got app users from all over the world with different time zones and cultures, then consider the geolocation information of your consenting users. Send the updates on a timely basis that attracts customers and increases conversion.

Deliver Value

If you will not deliver quality services, then no matter what you do, people will not trust your in-app notifications. So before sending an in-app message, ask whether the design supports your primary goal or not.
Wondering how in-app notifications are different from push notifications? Then check the next section for this.
In-app Notifications vs Push Notifications
If you are confused about how in-app notifications are different from push notifications, then have a look at the following table. We have mentioned the top differences between in-app notifications and push notifications.
| In-app Notifications | Push Notifications |
| --- | --- |
| In-app notifications work inside the app. This means you will be able to see a notification after you open the app. | Push notifications work outside the app. This means you can receive the app notifications anytime, whether you open the app or not. |
| The motto of in-app notifications is used to navigate and guide app users. | Push notifications are intended to bring inactive users back. |
| This is for active audiences or users. | This is specially meant for disengaged users. |
| It can work without an internet connection. | It needs an internet connection. |
| The product team holds the right to determine whether a user can disable them or not. | Users hold the right to disable push notifications. |
| The best use cases of in-app notifications are to streamline the onboarding process, give recommendations, and gather feedback. | The best use cases of push notifications are giving transactional updates, deals & offers, and app updates. |
Want to Build an App With Advanced Features Like In-app Notifications?
Contact us with your requirements. Our talented mobile app developers have experience building more than 4400 mobile apps with advanced features.
Looking for more answers on in-app notifications? Want to know how often you can send in-app messages and what triggers notifications? Then check the next section of the most asked questions.
Frequently Asked Questions About In-app Notifications
How often should you use in-app notifications?
Generally, you should send at least 2-3 in-app notifications every week to your active users. You can also increase the number of notifications depending on the services you offer. However, there is no perfect answer to this question because it all depends on the app updates, user behavior, and important sale dates.
When are in-app notifications triggered?
In-app notifications are triggered based on the:
Demographics
Timing
User behavior
Ready to Send In-app Notifications?
Through this blog, you have learned what in-app notification is and how it works. You have understood the importance of in-app notifications and how these notifications encourage users to take action on your app. Better user interaction with the app is what makes your business profitable.
Hence, you need to ensure that you are sending the right message at the right time to your audience. However, if you need help building an app that has an awesome in-app notification feature that attracts your users, then get in touch with us. We will look at your requirements and develop a robust mobile app.