If you want to create a fashion shopping app like Shein, this blog is for you.
Well, this holiday season, there is no room for doubt that shopping apps for clothing must be at their peak in terms of revenue, sales, and visitors. Especially, online shopping apps for women's apparel are at the top.
There is the main reason behind the popularity of shopping apps for clothing is that it does not require any effort and doesn't have to bother to go to crowded malls. With a few clicks, it is easier to shop in our comfort zones.
The Retail eCommerce Sales Worldwide
According to a UNCTAD report released on 3 May, the global eCommerce market jumps to $26.7 Trillion in 2019, 4% up from 2018. Check this image for the global report."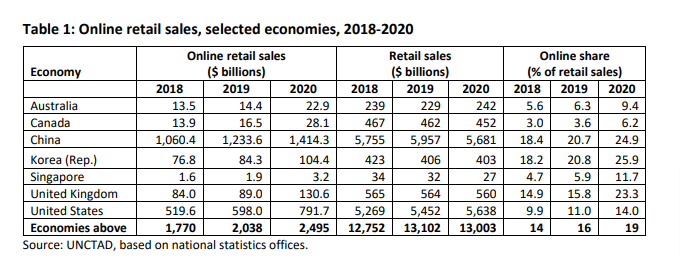 If we're talking about the shopping apps for apparel, then we can't forget to mention about Shein app, which has already taken the limelight in the past few years. This shopping app, Shein, claims to provide an affordable online platform, especially for women. Additionally, the app also offers men's apparel, accessories, kids' apparel, and shoes for all.
Shein: The Clothing App
Launched back in October 2008, Shein is now in over 230 countries and regions across the globe. Talking about the performance of the Shein app across App Stores, then as per the latest report from SimilarWeb, the Google Play rank is #28 and the Usage rank is #55 in the shopping category on the Google Play store. This is what you can see in this image.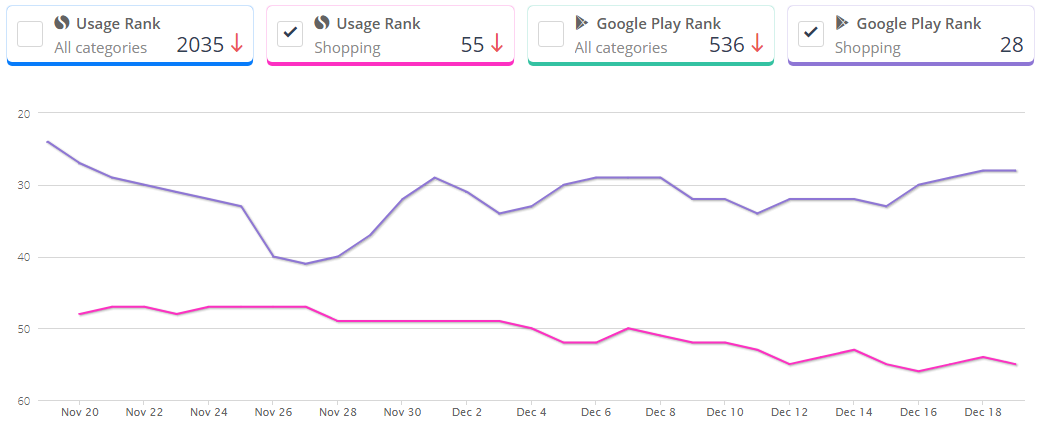 On the other hand, as per the report from App Annie, the download rank of the Shein app is #26 in the shopping category on Apple App Store.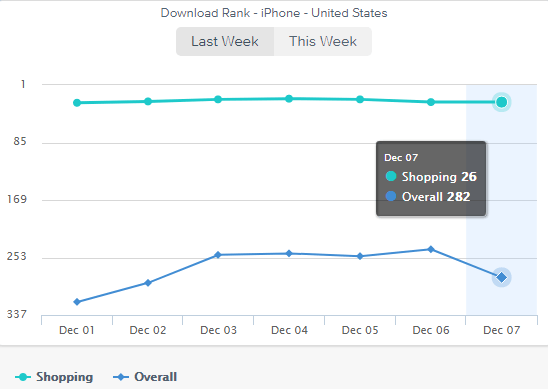 Want to Create an eCommerce Application?
Our experienced eCommerce developers develops a eCommerce solution that meets your business vision. And in your budget.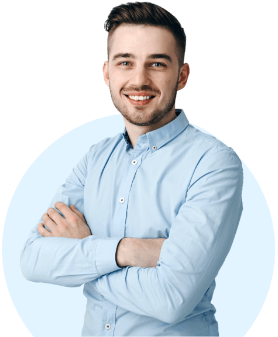 4 Important Features to Consider While Developing Successful Shopping Apps like Shein
User Login & Search Products

There are many factors you need to consider when creating a custom shopping application from scratch, but choosing features also plays an important role in the success of apps for clothing. To provide a seamless experience to your users, you need to be careful about the user-friendly login feature because it plays an important role. If the user login feature is not easier for users, then the odds are users would prefer other apps for shopping where they feel easier to log in.

On the other hand, the next important feature i.e. search for products, which you can't ignore to make it simple while developing successful online shopping apps like Shein. This feature should be quick and user-friendly in order to make things convenient for your app users. By just focusing on such basic features in your shopping app, you can make your shopping app stands out.

Online Customer Support & Push Notifications

It is inevitable that there would not do anything wrong. However, you have to be prepared for every odd. So, this feature comes into the light. Without considering the online customer support feature, you would not make the most out of your shopping app. This is due to the fact that such a feature provides convenience to app users in anyhow.

Plus, when the user needs help or discusses something, then he/she must expect real human help. Thus, either you can provide your users with the call option or the in-app chat option from where they can seek help when they are in need. It is also recommended that this feature must work 24×7 where users can complain at any time.

Image Source: Shein

The next pivotal feature is the 'push notification' in order to keep your users informed about their orders, deals, promotion codes, or any other information from which you can make them informed. The more customers are informed more they would feel comfortable using your shopping app. So, one thing is clear that you need to consider such features that can add value to your customers' lives.

Payment Gateway Integration

One of the most important features is in-app payment along with total security and multiple payment options within the shopping app. All you just need to consider is this feature without compromising it.

By using such a feature, users can easily make payments within the mobile application for the shopping app. When it comes to online shopping, the very first thing that comes into the users' minds is cashless along with convenience. So, it is important to enable your users to pay from credit/debit cards, e-wallets, net banking, and PayPal. It is highly recommended to choose from any secured solution for payment gateway integration.

You just need to consider such features in order to relieve your users from unwanted stress.

Checkout & Shipping

Last but not the least, the basic yet pivotal feature is the checkout and shipping feature, which has to be seamless in order to provide a seamless shopping experience. Try to make the checkouts smooth from that user of every age group can make their shopping experience easiest.

In addition, do not belittle the shipping feature, which is also one of the basic yet pivotal features to consider to offer a smooth shopping experience. Well, all these features are important to consider because all of these app features, users do decide on the overall experience of the app, and then they would rate it after the entire experience.
The Bottom Line
As you've just gone through with the core features, which help you to achieve the milestones by developing one of the ideal shopping apps for clothing, accessories, or shoes. Also, no matter what area you are going to run your business with the mobile app, but all these basic yet important features will surely take your business to the next level.
If you're having an idea based on online shopping apps like Amazon, which you want to discuss, then you can cross-verify it with us as we're a mobile application development company. And, we've already developed over 50 e-commerce mobile applications along with unique features and functionalities like GPS real-time tracking, cross-platform ability, payment gateway integration, multi-lingual support, online support, and a visual calendar.
Want to Develop an eCommerce Application?
Book your free consultation from app experts.
In case, if you still have any query or confusion regarding how much it cost for eCommerce app development with CRM or eCommerce app development with SAP integration, then you can get in touch with us through our contact us form.
Also, if you want to know the right way to hire experienced mobile app developers for shopping apps or how long it take to make an app like Shein, then contact us. One of our sales representatives will revert to you as soon as possible as client happiness is our guarantee. The consultation is absolutely free of cost.