Looking to develop a fitness app?
The very first question you would have is – How much does it cost to make a fitness app?
The cost of developing a fitness app starts from $20,000. This includes a basic fitness app with minimum features including login, 3-4 screens, and social media integration.
However, creating a fitness app from scratch depends on the complexity and UI/UX design as well.
As the market of fitness mobile apps is increasing, you may not want to miss this opportunity. According to Statista, the fitness app market is growing exponentially and is estimated to generate $66.08 billion by 2027.
If you are looking for detailed information on the cost, read this article to get answers to your questions.
By the end of this blog, you will learn about:
How much does fitness app development cost?
On which factors does the development of fitness apps depend?
How to reduce the cost of fitness app development
Let's get started.
How Much Does it Cost to Create a Fitness App? [Quick Answer]
Here we have divided the complexities into simple, medium, and highly complex. Being a leading application development company in the USA, we know what features and costs basic, medium, and complex apps have. In the below table, we have discussed the features for each of these app types and concluded with the development cost.
Fitness App Types
Must-have Features
Final Cost of Development
Simple App (Basic Features)

Registration
Goal Setting
Activity Tracking
Sleep Tracking
Push Notifications
Social Media Integration
In-app payments
Multiple device synchronization

$25,000 – $35,000
Medium App(Slightly Advanced Features)

All the basic level features +

Workout routines
In-app Purchases
Geo Location
Video Tutorials
Security Protocols
Integrating wearable devices
Online consultation

$35,000 – $45,000
Complex

All basic and medium level features +

AI-driven personal coach
Gamification
Live streaming
Video-on-demand

Starts from $50,000
Here is a simple formula (refer to it as an app development cost calculator) to calculate the cost of fitness app development.
Total Mobile App Development Cost Estimate = Development Time x Cost Per Hour
However, the fitness app cost depends majorly on the complexity of building the solution. For example, the fitness app features and complexity will differ for yoga and meditation apps compared to diet apps. Let's look at how the complexity impacts the fitness app development budget.
Let's understand how app complexity can impact the overall cost of app development. If you plan an MVP for activity-tracking apps, you can build it in fewer hours. It will not require hiring senior or expert developers either. As a result, the cost will automatically go down.
However, the development cost will go up if you plan to develop mobile fitness apps with Artificial Intelligence and other advanced technologies. You will need to hire dedicated developers with expertise in building fitness app solutions.
At the same time, you will also need experienced developers who know how to create a fitness app from scratch.
Now, you know the basic cost of fitness app development. Let's understand the factors that impact fitness app development.
Looking for a Fitness App Development?
Let's get in touch – Our fitness app developers create custom apps to fit your business needs.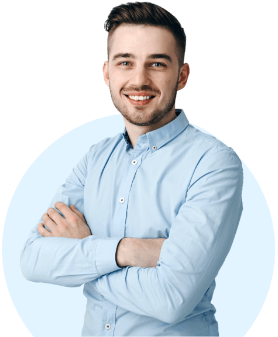 Which Factors Impact the Fitness App Development Cost?
Several other factors impact the fitness app cost, apart from app complexity.
For example, whether you want to build a web app or mobile solution can also impact the cost. Similarly, if you wish to go with native development, the per-platform cost is more than cross-platform development.
Let's take an in-depth look at all these factors and how they impact the overall fitness app budget.
The App Development Approach- iOS/Android/Cross-platform

The cost of developing a fitness app depends on the development approach you choose. Android and iOS are both great choices for developing a fitness app. If you want to know how to create an app in the fitness industry, you can also consider cross-platform app development to build a successful fitness app for your target audience.

The cost of developing a single platform is more than developing a cross-platform app that caters to multiple platforms. The choice of platform depends on the target market, their needs, the type of app you are developing, and the features you want to include.

How Much Does it Cost to Develop a Native Fitness App on iOS and Android?

Development costs depend on the total hours spent building the fitness app and the hourly rates considered. However, you may also want to know how long does it take to develop an app? Get answers from this section.

For this table, we have considered a minimum rate of $15 per hour and a maximum of $25 per hour.

| Platform | Approx timeline | Cost of Developing Fitness App |
| --- | --- | --- |
| Simple App (Basic Features) | 800-1200 hours | $12,000 to $30,000 per platform |

How Much Does it Cost to Develop a Cross-platform Application?

| Platform | Approx timeline | Cost of Developing Fitness App |
| --- | --- | --- |
| Native App Development (Includes iOS and Android Apps) | 600-800 hours | $9,000 to $25,000 |

Features to Integrate into Fitness App Development

As discussed earlier, the basic fitness app costs less than advanced wellness apps with current technologies. The features within the apps can make a difference in determining the cost of the application. We will discuss the different features, the time taken to build them, and how they impact the cost of developing popular fitness apps.

Note: The per-hour rate has been considered $15 for developing a fitness app.

| Features | Description | Approx timeline | Cost |
| --- | --- | --- | --- |
| Login/Registration+ Profile Creation | This feature allows your users to create their accounts and store their data on the fitness app. It allows them to share their BMI, goals, and other attributes needed to personalize the workout apps | 10-20 hours | $150-$300 |
| Push Notifications | This feature allows the users to receive alerts in real-time to keep them engaged with the application. It tells them when a new feature is added or as they meet their goals. | 10-20 hours | $150-$300 |
| Calorie Counter for Nutrition App | In case you have developed your fitness app to manage and control diet intake, this helps ensure the user is following the diet plans. It helps control calorie intake | 80-100 hours | $1200-$1500 |
| GPS Integration | If you have a wearable fitness app idea, you should integrate GPS features for real-time tracking. | 20-40 hours | $300-600 |
| Workout Plans | This feature helps device the exercise plans for the app users in sync with their personal needs. You should be able to identify ways to streamline navigation through the workout menu | 50-150 hours | $750-$2250 |
| Gamification Features | This is an advanced feature that uses technologies such as AR and VR. Popular fitness apps use this method to engage users. For instance, they provide badges for completing a goal five days in a row. | 200-300 hours | $3000-$4500 |
| On-demand Videos | The on-demand videos allow users to follow the exercise plan that fits them the best. You should leverage this feature to build a great fitness app | 300-450 hours | $4500-$6750 |
| In-app Payments | This feature allows the users to subscribe to the app memberships, and purchase the necessary goodies from within the app using supported payment gateways | 20-30 hours | $300-$4500 |

Aside from these features, you'll need to integrate HealthKit data into your fitness app if you want to add advanced features like tracking activity levels, monitoring heart rate during workouts, and personalised workout recommendations. This could increase development time and resources, especially if customised data visualisation or analysis is required, resulting in an overall cost increase.

UI/UX Design Needed for Your Fitness Mobile App

A fitness app should have a visually appealing design and aesthetics to engage users. When it comes to app development, businesses and entrepreneurs sometimes wonder that how much money it takes to develop an app like Snapchat because it has such striking design and features. So, one can take inspiration from that app and use colorful graphics, animations, and other design elements to create an engaging user experience in a fitness app.

The design of an app can impact the overall cost. If your app designer needs to detail the designs and create complex screens, they may take more time. Again, the prototype development costs vary from the actual visual design cost. Let's look at how this impacts the overall cost of fitness app development.

| Components | Description | Approx timeline | Cost |
| --- | --- | --- | --- |
| Wireframing | This process involves creating sketches of possible designs. It will be a rough structure of how the app will look and the movement between screens | 30-80 hours | $450-$1200 |
| Prototype | This will be a complete view into MVP design of the app screen to understand the wireframe further | 30-100 hours | $450-$1500 |
| Visual Design | The visual design is guided by the platform design guidelines. For example, the Apple design guidelines will be used to build the iOS app's visuals. | 120-140 hours | $1800-2100 |

Fitness App Development Prices by Country

This will depend on the hourly rates for the particular country. The hourly developer rates are higher in countries like the USA and lower in countries like India.

| Country | Developer Hourly Rates |
| --- | --- |
| US | $70 |
| Australia | $70 |
| Asia | $49 |
| Canada | $65 |
| Western Europe | $63 |
| Eastern Europe | $56 |
| Latin America | $51 |
| Africa | $50 |

Hiring Approach (In-house or Outsourced) for Fitness App Development

The fitness app development cost depends on the hiring approach. The cost of developing a fitness app in-house might go slightly more when compared with outsourcing.

If you are planning native app development for both platforms, you might not have the expertise for Android and iOS. As a result, you need to hire a new team, which can cost you more than expected. Check how to hire app developers for your fitness mobile app.
Similarly, if you try focusing all efforts on building the fitness app, you may not be able to focus on growing your business and entering untapped markets. This can prove to increase the loss of opportunities.
However, when you develop in house, you have more control over the app development, which can result in better results.

The choice of approach changes the budget and overall cost of developing the solution. The development cost for the particular approach will depend on several factors.

Hiring Costs: The total spend on hiring processes, screening and skimming of the resumes before you find the team.
Salaries: In the case of inhouse app developers, you need to pay monthly salaries. When you outsource app development, you need to pay for the services alone
Infrastructure: When you outsource, you don't need to invest in the infrastructure. However, when you build the app inhouse, you need to purchase the software, tools and IT infrastructure. Get in touch with a leading fitness app development company to know the actual price to build your app solution.
Project Management: In both cases, you will need to hire a project manager and invest in the tools to ensure smooth development and better control.
Want to Hire Fitness App Developers?
Contact us today. Hire our dedicated fitness app developers. Get your fitness app developed within your budget and timeline.
How to Reduce the Fitness App Development Cost
It is important to ensure you don't overshoot your planned budget when developing the fitness app. Also, you need to keep in mind about the cost to maintain a mobile app this will also add to your overall budget. If you believe you might exceed the budget, here are all the ways to ensure smooth and within-budget development.
Plan the Requirements Before Starting With App Development

You must be fully aware of the requirements of your fitness application. Not specifying one of the many critical requirements can lead to a wrong estimate, which can then impact the budget of app development.

As a result, before you begin fitness app development, you should conduct thorough market research. Look at other fitness apps to know what kind of solutions exist. Identify the features that you believe will solve the issues that exist. Determine the app monetization strategies.

Hire the In-house Team for Your Fitness Mobile App

It is important to know if you want a dedicated team to develop the fitness app or if you would like to develop it in-house. Depending on the approach, you can plan the budget and hire the resources.

Make sure you plan for the approach even before you begin scanning through the resources or hiring them. Draw a list of pros and cons, and identify the strengths of each approach. Knowing what will work best for your business can help you choose the approach.

Validate the App Idea Before Beginning With App Development

Before you begin the mobile app development process, it is important to validate the concept and see if it will work in the market. For example, if you plan on delivering a solution for mental health, you should know if the users will use the application. You can conduct a random survey or use other validation techniques to know if the concept will work.

You will automatically reduce the app building cost by validating the app idea

Create an MVP to Test Your Idea in the Market

Before you go with a complete Android development for fitness apps, you should develop the MVP. The minimum viable product will show you how to proceed with the software development. It will help you identify the issues that are likely to occur. It will give you a basic insight into the app.

For example, if the MVP is a success, and you feel you have a market of users, you can begin building the rest of the application.

Know the Software Development Process

Instead of working on random phases and building the application, you should consider planning a process for streamlined development. If you move from one phase to another naturally, you can plan better, use minimal resources and enhance the development.

For example, you will spend more on resources and development if you haphazardly move from concept to development. However, if you move from concept to validation to wireframing, it will cost you less. The iterations will show you if something is wrong with the app at the start itself, thus helping you build the solution faster with minimal issues and maximum acceptance.
Let's answer a few frequently asked questions about fitness applications that might help businesses.
Frequently Asked Questions About Fitness App Development
How to develop a fitness app for your business
Here's a checklist of all the steps to build your fitness application:
Conduct thorough market research to determine the types of apps that exist
Plan the app type that best fits your needs
Determine the requirements and features
Choose the tech stack, development approach and monetization model
Select the development team to support your fitness app vision
Create the documentation for all steps involved
Design and develop the mobile application
Conduct thorough testing before releasing the mobile app
How do I monetize the Fitness application?
Here are all the ways you can monetize the fitness app.
| Monetization Type | Description |
| --- | --- |
| Ads | You can use display or video ads to promote other brands on your app |
| One-time subscription | It allows users to become members of the fitness application. They can pay monthly or yearly |
| Freemium | You can offer the basic version for free and then charge for the additional features. |
Ready to Start With Fitness App Development?
In this guide, we discussed the cost of developing a fitness mobile app. We took you through the different factors that impact the cost of development. For instance, developing a simple app may cost less than building an application with advanced features. Similarly, if you were to develop the physical and mental health app inhouse, you would need to spend more. However, if you outsource app development, your cost will go down.
Every feature that you add can increase the cost of development. We saw the cost of implementing some of the popular features in the fitness app.
If you want to create a fitness app, you need a development team that can translate your vision into a solution. Space O is a leading fitness app development company with a diverse portfolio. We have created several app types. Connect with us if you want to build a fitness application for your requirements.