Cannabis Delivery
App Development Company
Want to start online marketplace for cannabis dispensaries? Or Marijuana dispensary business? We design and develop on-demand delivery app solution for iOS and Android platforms. Get your free quote now.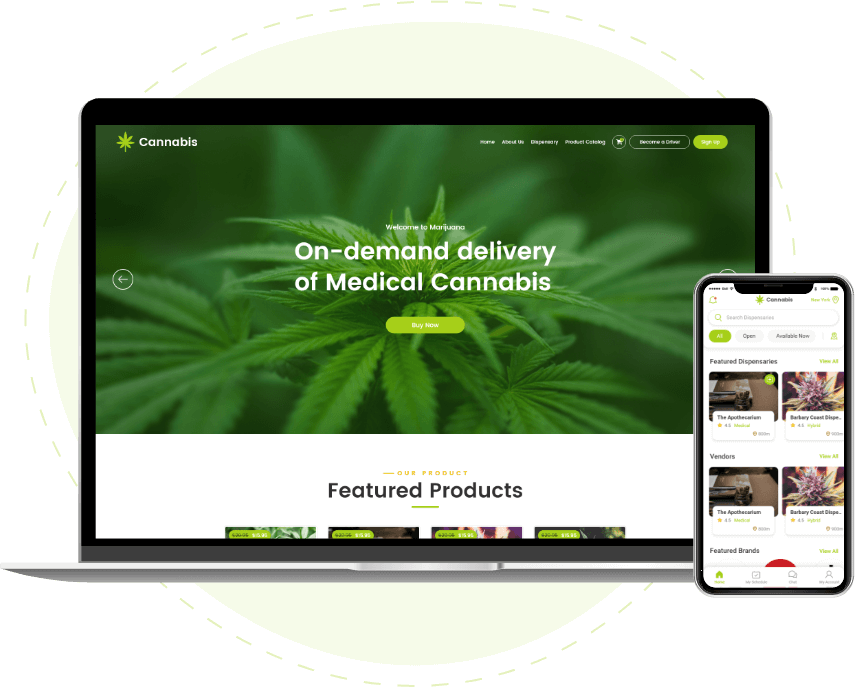 Top App Development Company,
Accredited By
On-demand Weed Delivery Solution
Why Your Marijuana Dispensary Business Needs an On-demand Solution?
With the growing demand for the on-demand cannabis industry, if you have decided to build a medical marijuana delivery service solution to allow your patients to order weed from the comfort of their home, you are at the right place. Space-O Technologies is the best Cannabis delivery app development company that provides a complete on-demand weed app solution for your cannabis dispensary business, giving your patients ease to search, order and get cannabis on-demand at their doorstep.
Today, it is the biggest opportunity for medical dispensaries as the on-demand weed and medical marijuana industry gives promising revenues with expanding across different states, including Colorado, Alaska, California, Oregon, Maine, Washington, Vermont and Massachusetts. Here, we help marijuana dispensaries worldwide to uplift their on-demand business progressively by having their own weed delivery app.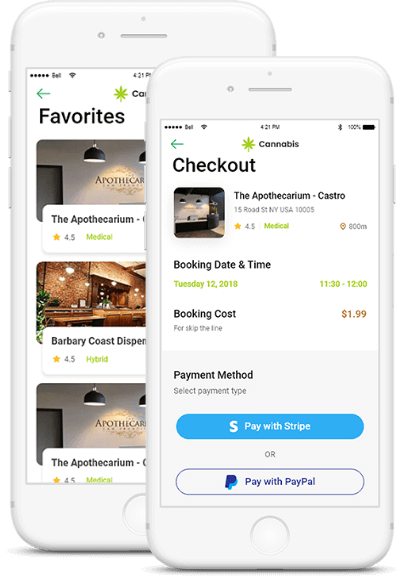 On-demand Projects & Solutions
Developed by Us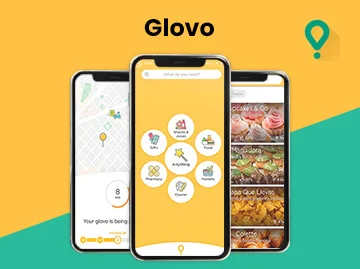 Glovo is a local on-demand delivery app in Spain that has raised $1.2 billion and is installed by 30+ million users. It picks up anything from food to medicine and delivers it to the customer.
Total funding: $1.2B
30+ million installs
Covered by TechCrunch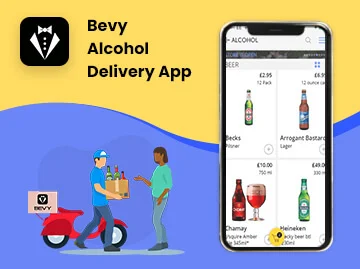 Bevy is an on-demand alcohol delivery application that allows people to request alcohol, snacks, and tobacco from 5 PM to 5 AM across London. It delivers orders at local shop prices.
Uber for Alcohol delivery
Beverage Butler of London
Covered by TechCrunch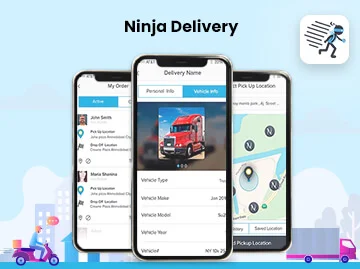 Ninja Delivery is an on-demand application for package delivery services, allowing users to request their package deliveries and track them in real-time until it gets delivered.
Uber for package delivery
Faster delivery services
Covers entire California
Key
Features
Key Features of Our On-demand Weed Delivery Apps
With the experience of developing more than 30 on-demand app solutions for the different industries, our mobile app developers have mastered developing the these important features.
User Registration
Uber for weed allows users to register their account and easily manage it by simply entering basic details like name, address, contact number, patient id number, DOB and name of the medical director.
Simple Verification
This feature allows you to keep the record of genuine users. Your end customers need to verify their status as a legal cannabis user that is as easy as just scanning their ID. They just need to verify it for once.
Explore Weed Products
Using this feature, your customers can explore a wide range of weed products with their benefits and complete information like the price. This is where you can showcase as many items as you want to sell, to grow the overall revenue of your cannabis dispensary business.
Easy Order
Your customers can choose any of the weed product or medicine according to their prescription and order it with just a few simple taps. This is the most crucial part where most of the customers left, in case the design and flow is not smooth. But, from our developing experience, we make sure to make it easier for your end users so they don't leave at this final stage.
Payment
After ordering, patients can make the payment for their order through integrated payment gateways, wallets and cards. Making payments directly from the app is what makes most of the customers think twice, but here we make sure to provide maximum security and safety to your customers for making payments online.
Track the Driver
Patients can constantly track the driver after ordering their product and know the exact delivery time of their order. To give accurate tracking information to your customers, we make use of Google Map SDK, ensuring that your customers get real-time details of the driver.
Consult a Doctor
While purchasing or exploring different weed products, your customers might have any confusion or query in their mind, so they can directly consult a doctor from the application, getting a solution for their confusion. They can discuss their problems and get a right solution for it.
Locate nearby Dispensaries
Patients can also locate nearby dispensaries from their current location and know which dispensaries have cannabis products. This feature will help your customers to find any nearby dispensary and order any weed product with just a few simple taps.
Push Notifications
This feature plays an important role when it comes to connecting you with your customers. Your customers will be notified for their order confirmation with the exact delivery time/date and total cost. Including this feature can also help you to promote products or offers to boost sales and improve customer experience.
Ratings & Reviews
Here, we understand the importance of getting feedback and reviews from your customers to improve your business and services. We include a review and rating feature in the app, allowing your customers to share their feedbacks, reviews and give ratings to your on-demand weed delivery service.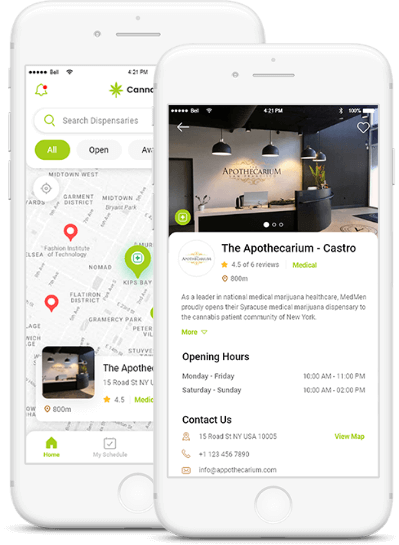 Technologies We Use to Develop On-demand Weed Delivery Solution
With the experience of developing more than 4400 apps successfully, our dedicated mobile application developers have expertise in the latest tools and technologies.
To develop a customized on-demand weed solution that allows your patients to order cannabis, track real-time details, make payment and get it delivered to their doorstep, our app engineers will make use of following technology stack for Android and iOS platforms: