This blog is for food tech and restaurant startups who are planning to develop a mobile app but looking for the best and successful food app ideas in the food industry. If you are one of those restaurant owners, then here you can explore the 5 best on-demand food app development ideas (2023) for your restaurant and food startup.
The food industry is an ever-growing and consumable segment.
A food business never loses its appeal provided that it delivers quality food to its customers and can reach out to the right audience. Now, when it comes to unrolling a food business startup, a unique business idea that can cater to the existing technological advancement and market trends can play a great role in balancing demand and supply.
Nowadays, no one likes to stand in a queue for ordering food or waiting to avail of the food delivery service. The worldwide food delivery market stands at €83 billion, and the annual growth rate is estimated at 3.5% for the next five years.
According to a Statista report, the revenue generated by the online food delivery segment amounts to the US $107,438M in 2019. It is expected to show an annual growth rate of 9.9% resulting in a market volume of US $156,819m by 2023. With such rapid growth, your traditional food joint startup needs to gear up with the trending online food app idea.
It seems that you might be facing problems like inventory management, managing orders, deliveries, logistics, unpredictable pricing, wavering customer loyalty, without an online food ordering app or food delivery apps.
Research from Single Platform highlighted in their study that 81% of smartphone users use a mobile app to search "food delivery near me." So if you are planning to harness the power of food on-demand apps and have food delivery app ideas with finely-crafted customer engagement then our curated ideas for food apps will facilitate your food business with an apt mobile app solution.
Do You Have a Restaurant App Idea?
Want to validate it for free and get a free consultation?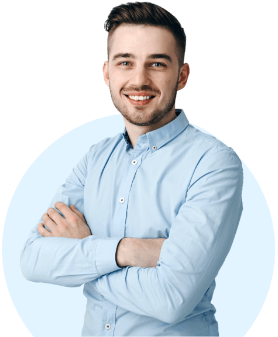 5 Top Online Food App Ideas That Food Tech Startups Should Look Upon
AR-based app to explore restaurants

There are a lot of food delivery apps ideas that you can follow to market your restaurant, but following the latest and interactive ones always pay-off more in terms of customer satisfaction and engagement. Augmented Reality (AR) can impress your customers easily. It does not matter how tasty the food you are serving, but the way you are delighting and grabbing customers is most important to retain existing customers.

There are many travelers who choose dining places according to the lively ambiance of different sought-after restaurants across cities and travel destinations. This requirement can be fulfilled with the help of AR technology integration in the app.

There are many customers and tourists who are fond of ambiance and interiors before dining. So, at Space-O Technologies, our professional and experienced mobile app developers can add an extra dimension of creativity to your restaurant app by including:

Augmented menu cards: This will make the virtual menu visualization of food possible. Also, we can add videos, images, or other multimedia which instantly create a personalized AR experience.

Entertainment while waiting for food: Such perks keep the customers engaged when waiting for food and they are also entertained to the fullest.

Quality deliverance: Serve your customers with perfect food and detailed ingredients to keep up with your quality deliverance standards.

Well known AR-based apps examples: KabaQ

Food wastage reduction app

A must have and one of the best apps for restaurant owners. Being a food joint or restaurant startup, you are aware of the wastage of food because it is obvious that food makers will make in huge quantities. With this kind of food app idea, you will be initiating a social movement and can supply the leftover food to the poor and homeless population of the city.

Image Credit: OLIO

Question is, who would support such a business model for a startup and app? Well, such a benevolent idea will be encouraged by many corporate circles. For operational costs, you can easily collaborate with big enterprises and can reduce your costing.

Well known food wastage reduction mobile app examples: Feedie, Flashfood, Food Cowboy

Food delivery app with the point of sale

Whether you are planning for an UberEats clone app or an app like Zomato or food ordering app, in any of the cases, you will need a point of sale and management system. To manage it and make it more scalable for your food business, you can easily develop a mobile app. This is one of the best mobile apps ideas for restaurant owners, even the fast-food giant MacDonald's has implemented this idea after years to grow their sales.

Instead of thinking about how to create an online food ordering system, think about the management and organization of resources after an app is synchronized with your food startup. The POS app development will help business owners to access credit card payments, track sales, inventory, all the employees and daily operations from smartphones and tablet devices. It is a convenient mobile app option that allows monitoring every online transaction with past history.

So, if you are someone who has rush hours every day, then such a food app idea will make your users pay in advance, and form a trustworthy relationship between you and the client.

Well known food wastage reduction app examples: McDonald's, Toast, Restaurant SMART POS

An app for table reservations

Who will like to lose their precious customers in the weekend rush? No one. Right? The table reservation app idea is the best for your restaurant as this app can function smoothly and attend to every client properly. This mobile app idea for your restaurant business will portray your food ordering services in a poised and classy way than your competitors.

Allow your users to book a time slot, table location, date, preferred food order so that your service aces the time game and the customer is satisfied by the lavish treatment at your restaurant. The best part about developing a mobile app is it simplifies many mundane tasks, helping you as an owner to look into other business expansion ideas.

Well known table reservations mobile app examples: Eat App, Resy, Wisely, Tock, OpenTable, Yelp, Table Agent, Eveve and Tablein

Make your own dish app

There are customers that love to eat authentic cuisines with their own cooking skills. You can make an experimental cooking app for your customers, wherein they can select their own ingredients, and have them made by a professional chef.

Such an approach to your restaurant will make your users feel special and this is an idea that hardly anyone has used to date. To be in the competition with other online food delivery apps like Deliveroo, GrubHub, Postmates, your local restaurant joint has to bring a new element in the form of such a cooking app. This will also represent your special cuisines and ingredients used by the restaurant, which will create the authenticity of your food joint.

Well known Make your own dish mobile app examples: Yummly Recipes & Cooking Tools, eatense app,
Want To Make A Restaurant App?
Book your free consultation from app experts.
On a Concluding Note
Obviously, there are other unique and never-before-used ideas that come to mind for a successful food startup. But the above-mentioned food delivery ideas can serve as a good reference for your food app development. We, at Space-O Technologies, have developed 50+ restaurant and grocery delivery apps for different businesses. We are striving for leveraging more success to your traditional businesses with our expert app developers team who has expertise in the latest technologies like Augmented Reality, Machine Learning, Blockchain, and other advanced technologies.
So, if you have any queries related to the food app ideas, food app development cost, how to hire progressive web app development company, or the cost of an app developer, simply fill our contact us form with all your requirements. One of our sales representatives will revert to you with an apt mobile app and web app solution shortly. The consultation is absolutely free of cost.