According to Statista, Android users can choose from 3.14 million apps in the Play Store, making it the leading app store.
With the demand for Android applications in the market, this number is inevitably going to increase. And this demand indeed brings an opportunity for all the aspiring Android app developers in the USA and India.
However, you will need the best Android app development course for beginners to start your career. Therefore, we have curated a list of the best courses to make this journey a little easy for you.
Best Android App Development Courses for Beginners
If you are a beginner and want to learn Android application development, then here are the best development courses.
We have selected these 8 courses based on their summary and the other important information, like duration and price.
Check and choose one which perfectly suits your requirements.
Now, we will know the best Android development courses for beginners, let's dive deeper into detail.
We have shared more about the Android development courses, so you know which one suits best your requirements and will be easy for you to start with one.
Create Android App Without Coding
Want to validate your app idea? Want to get a free consultation from an Android expert?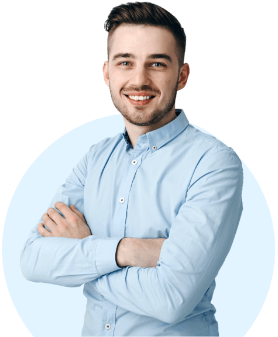 Android App Development Courses for Beginners
We have also answered the most common questions asked by the readers to make your preparation easier. Let's have a look at all those frequently asked questions.
Build Your Own Android App
Want to get a free consultation from an expert?
Frequently Asked Questions
How to learn Android app development?
Here is the 3-step guide to learn Android application development. Follow this step-by-step process for effective preparation.
Select a Course: You will find various android development courses from the list we have shared. You can also find free courses, such as Udacity and Coursera, and select one which is more comfortable for you to learn.
Mastering the Coding Skills: Now, it's time to master the core concepts of Android. If you are interested in Android app development, then you can choose either Java or Kotlin. Moreover, you can also take help from Google's Android Developer Library.
Move to Next Course: Once you have mastered and understood the first course, move to the next course. Learn the various advanced Android app development processes with the help of these learning courses and increase your chances of getting selected for a task.
Which course is best for Android app development?
We have shared all the best courses for Android app development. However, selecting the best course will depend on your requirements, such as programming languages, duration, and price. Check all the details of the course before you choose one for your needs.
What are some of the challenges faced by an Android app developer?
Software fragmentation
Device fragmentation
Absence of a standard user interface for Android
Programming language
Emerging security issues
Increasing app visibility
Patent and copyright issues
What are the steps to create a basic app?
These are the essential 9 steps that you need to follow to create a basic app:
Define your app objectives
Plan functionalities and features
Research market for competitors
Design wireframes
Choose a development path and select technology
Build your mobile app
Test your mobile app
Launch your mobile app
Promote your mobile app
Start Android App Development
You know the best courses to develop Android apps, so it's time for you to start preparing. Choose one course which fits your requirement list and start to build an Android app.
Moreover, if you need additional help to develop Android apps, then contact our team of Android experts. Our team has successfully developed over 1600 Android apps with a range of features and functionalities.