Are you planning to start your own home rental startup or already have one that you want to grow like Airbnb? Herein we have listed 7 Airbnb features that home rental startups can consider. These must-have features of the home rental app are listed on the basis of one discussion with our Sr. technical expert, who shared this must-have feature list.
In this blog, we are going to explore some of the core features of the Airbnb app.
But, before we do that, here is a complete list of features you might want to integrate when developing an app like Airbnb, an online marketplace for lodging.
| Simple Features | Advanced Features |
| --- | --- |
| User Registration and Login | Social Media Integration |
| User Profile Management | Multi-language Support |
| Property Listing and Management | Multi-Currency Support |
| Property Photos and Descriptions | Advanced Search Filters |
| Property Search | Instant Booking |
| Property Map View | In-app Messaging |
| Property Booking | Property Recommendations |
| Booking Management | Property Analytics and Insights |
| Property Reviews and Ratings | Property Verification and Certification |
| Payment Gateway Integration | Property Management Dashboards |
| Guest Check-In and Check-Out | Dynamic Pricing |
| Host Payout Management | Host Performance Metrics |
| Basic Reporting | Advanced Reporting |
| – | 24/7 Customer Support |
| – | Integration with Third-Party Services |
| – | AI-powered Features |
| – | Fraud Detection and Prevention |
Some Interesting Facts and Statistics that Define the Airbnb Model
Currently, Airbnb has listings in over 220 countries. They offer an interesting mix of entire apartments, houses as well as bed and breakfast.

The current total number of users for Airbnb are 150Mn and a total of 1 Billion guests have been hosted by this business since its inception.

The average price per night for an Airbnb homestay is around $80.

The business has its points in countries like Paris and Athens too, offering excellent experiences to the customers.

Coming across the latest news from TechCrunch.com, Airbnb has introduced new search tools for business travelers. The company is making it easier for business travelers to easily locate those listing with Airbnb's new search capabilities.
With such impressive stats and facts, Airbnb is definitely a model that you would love to replicate, whether you want to target the home rental or hotel rental business. 
Want To Create An App Like Airbnb?
Want to validate your app idea? Want to get a free consultation from an expert?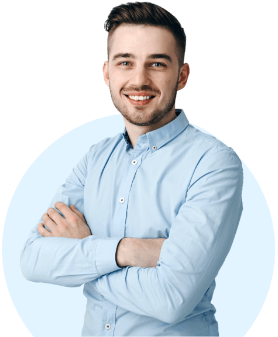 However, before creating an Airbnb-like app, you need to be sure of your requirements, and the goals that you aim to achieve with this app. It is necessary you plan for the growth as well as monetization strategies, before investing in replicating the model. In case you are not sure of any strategies, you can even choose to consult with Space-O which is a leading startup consulting firm in the USA.
Also, the most important thing that you need to incorporate is features. There are Airbnb features that you simply cannot miss in the home rental app that you are planning to develop Airbnb clone app.
7 Airbnb Features That You Must Check When Building an App Like Airbnb
Search for last-minute accommodation

Last minute accommodation can be quite a hassle but, not with an Airbnb. If you are planning to create a replica of this app, then you must include this feature. How does this work? The homeowners agree to accommodate for same-day bookings. So, when you search for same-day bookings on the app, the owners who have accepted will be shown. Based on your locality and other criteria, you can choose to book the homestay that best matches your requirement. 

Of course, when you are accepting same-day bookings from homeowners, make sure you have some tough criteria in place. This way, you will have homeowners who are genuine and offer some value to the customers, on your application. 

Image Credit: Airbnb App

When you click for same day booking, you will also be asked the number of nights you are planning to stay at the accommodation. The host will be given some amount of time to accept or decline your booking. Once accepted, you have a host to receive you, and a place that will accommodate you for the night.

If you include this feature in your business app, you will increase the bookings and will remove the hassles that people generally tend to face when their meeting is either cancelled or prolonged while they are out of the city. This can help people deal with urgent accommodation needs. 

Save favourite rental homes and places

Visited a particular homestay or looked at something really nice on the app, and believe you want to visit that place soon? Well, you can always save these places on the app and look at it again, when you are finalizing the place. This way you won't need to search for the place again, and booking it becomes hassle-free.

When you are developing an app like Airbnb, you should remember that the save the favourite place feature should be included as part of the application. This way, people can look at different places, save their favourites or the ones they feel are feasible and made for them. Once they are ready to complete the bookings or, in case of rent a home app they should be ready to visit the house, the save feature will help them track these homes or homestays. 

This feature is remarkable as it saves a lot of effort that goes into searching the house again. 

Invite friends with one click to plan a trip together

Planning a trip with friends can be made easy with this feature. In your Airbnb like app, include the one-click to invite feature, and allow your friends to see the same places that you are looking to book. This makes planning easy. So, if you are planning a trip to Paris, you all are looking at the same homestays, and you can finalize the one that fits your budget and also your requirement. 

The whole hassle of chatting, sending screenshots and then chatting some more before you are tired and bored of booking is removed with this feature. What this feature gives your audience is a way of making bookings smooth and easy.

Booking accommodations, including date, check-in time and other details

When you are aspiring an Airbnb clone, the first thing you ought to offer is a way to book the room easily. The idea is to make bookings via the mobile easy and user-friendly. So, the app should allow you to select date and time via one-click option. Minimal details need to be added to make the bookings. 

Image Credit: Nuzah App

Your app should offer to use details that are already present in the app to complete the bookings. If you can make bookings easy for the user, you are increasing their experience and boosting the conversions on your mobile app.

In-app messaging

You simply cannot avoid this feature if you are building an Airbnb clone. The main reason being this is the only source of contact for your customers, and it makes their life easy too. If they need help with booking or they are facing some issue either with payments or bookings, then your in-app messaging feature should help them just fine. It will give them a chance to seek immediate support and will help them know what are the remedies to be taken immediately. 

You can either use bots for customer support and then actual people to reply for the in-app support or, just have actual resources for in-app support. Either way, you will be able to reach out to more customers and enhance the experience and engagement as a result.

Real-time alerts and booking notifications

Imagine you are planning to book a homestay but, decided to book it later. There was a sudden drop in the price for the homestay. How will you know? Through the real-time alerts sent out by the application. Similarly, once your booking is confirmed or, when there are some slight changes with your booking, the real-time notifications come to your help. 

That's precisely why it is important for you to include these notifications as part of the clone app that you are developing for your business. the app should send out personalized notifications and alerts based on the browsing behaviour and bookings made by the end customer. This way the engagement with the app will increase, and it will eventually lead to more bookings for you.

Ratings and reviews to share experiences

You should let people know which homestay is good and what are the good things about the homestay to the people who are planning to book it. How will you let them know? Through the reviews and ratings that you have collected from the people who have previously booked these homestays through your app. 
Make sure you don't miss out on this feature and make it a bit user-friendly so that mobile app users to fill in their reviews and ratings. 
Want To Develop An App Like Airbnb?
Book your free consultation from app experts.
Summing up
If you have a business idea for an Airbnb like app and you know how to monetize it, you should ideally plan to include these seven must-have Airbnb features. The app will offer an enriching and highly profitable scope to your business with these features. 
So, if you any idea on home rental app development, cross verify your app idea with us as we are a leading iPhone and Android app development company and have already served over 4400 businesses with mobile app solution.
In any case, if you still have any doubt related to home rental app development cost, how to make money with an app idea like home rental services, tech specialists or Indian app developers cost for developing an app like Airbnb, just fill our contact us form. One of our sales representatives will get back to you shortly. Till then, you can explore our recently developed home rental app like Airbnb, named Nuzah that allows users to book chalets, hotels and resorts in the UAE. 
This blog is written with the help of one of our technical experts, who have expertise in rental app development.