Peekee
eBay Like eCommerce App
Peekee is an eBay-like app designed and developed by our developers. On this platform, buyers can purchase second-hand products near their places in France. Similarly, sellers use this platform to sell their used products in some elementary steps. Have an eCommerce app idea?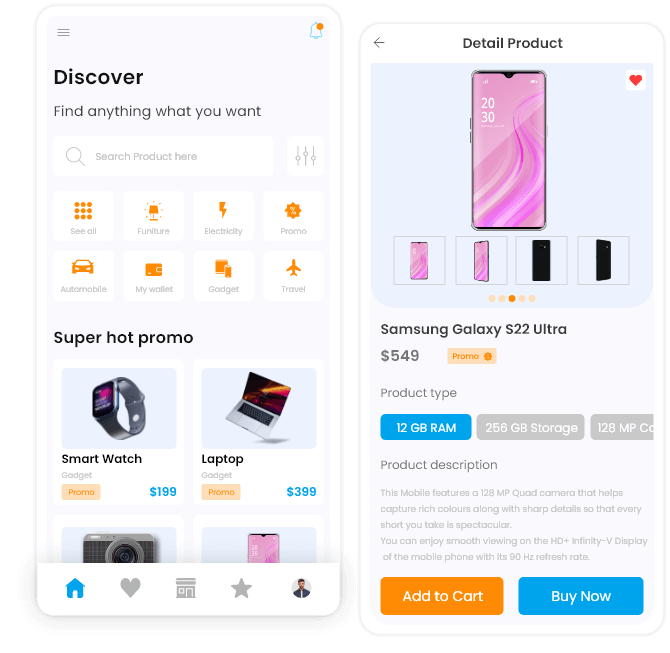 01

What is this?
Peekee is an eBay like app, that helps you in buying and selling second hand objects, near your place. It is a one of its type application, in France, that allows one to buy and sell products at a glance.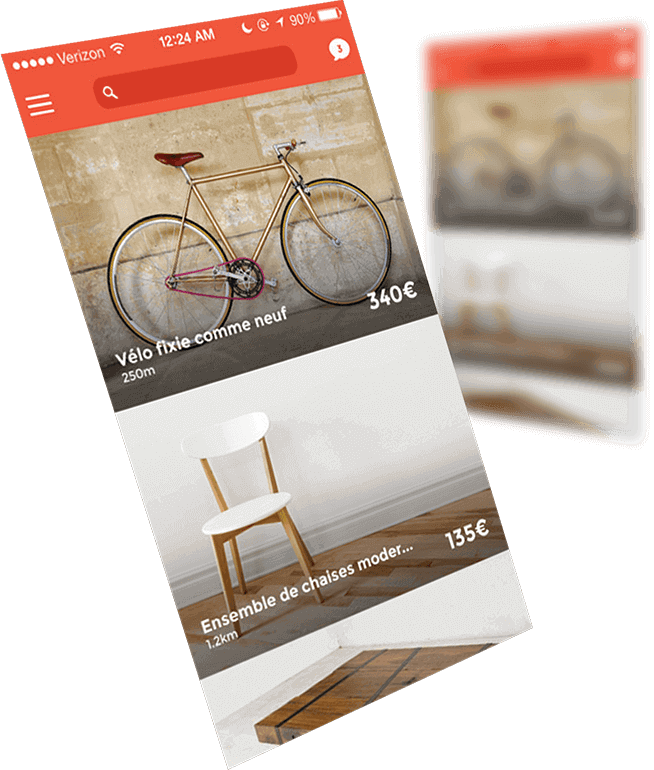 02

Wireframe
With the wireframe tools, we design the app, through different levels, making sure the design is fixed and the navigation flow is also set up, before the actual development of the application begins.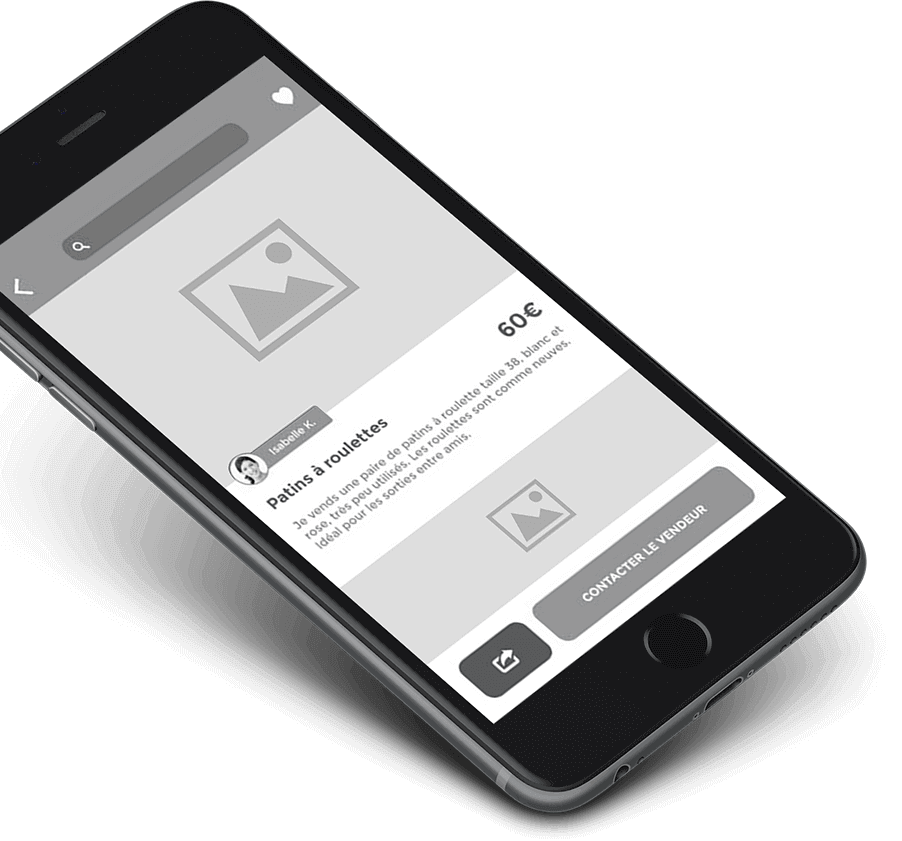 03

Icon Concept Design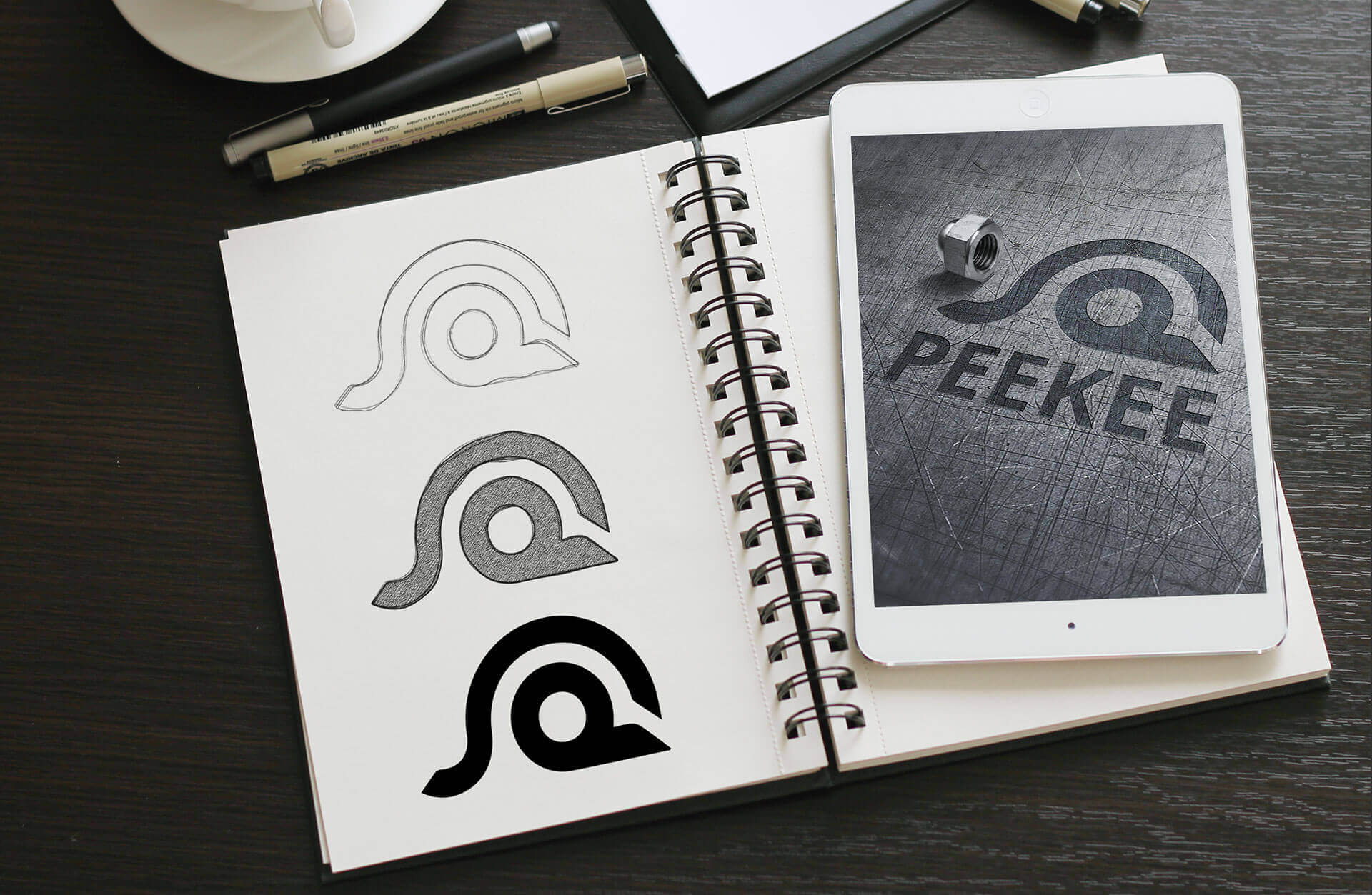 Final Icon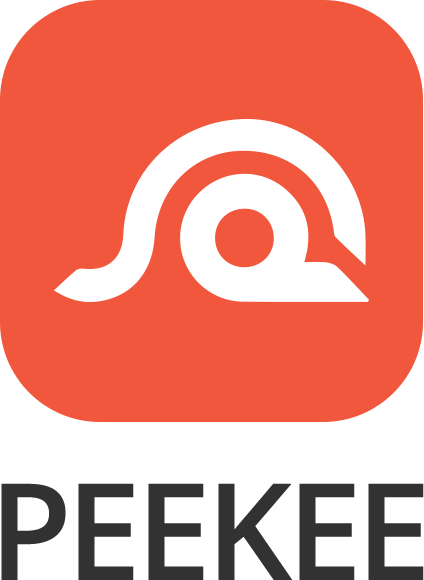 04

Main Color

05

Instant Messaging
Once someone has liked a product, he/she can visit the owner's profile and chat with him/her as well. This way the buyer and seller can know about each other well and can build a bond of trust as well. This real time communication always helps in clarifying matters between the two people involved.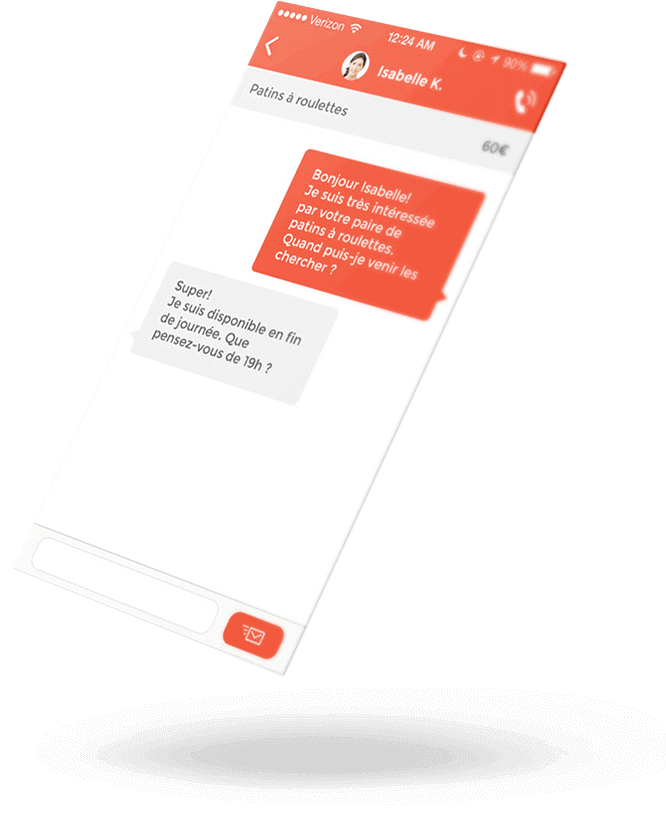 06

Key Features
Buy and sell used items near you at a glance.
One of the best buy and sell apps developed ​​in France for finding used objects and tips at a glance. It allows individuals and professionals to create their ads in less than 2 minutes.
The application integrates user profiles and realtime messaging that simplifies contact points and secure trade.
07

Final Interface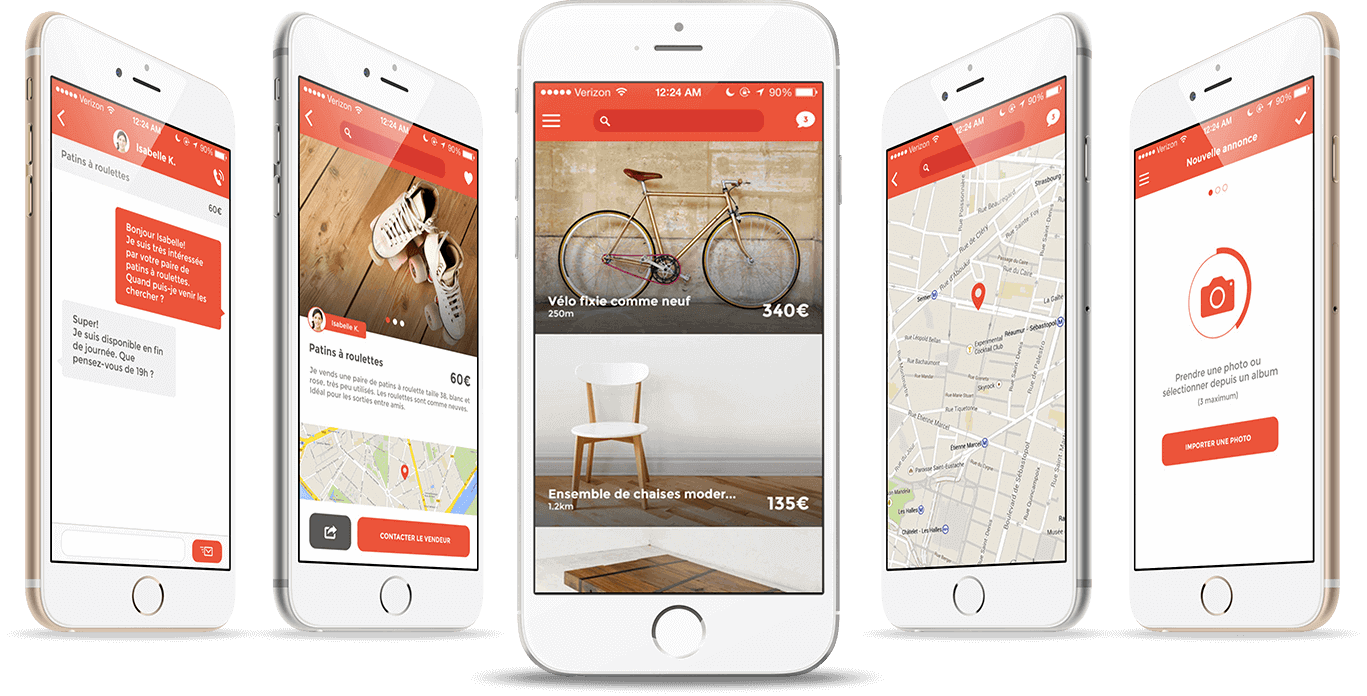 The Result
According to our clients, France needed a digital support system like eBay so that people can get the items they need, at a comparatively cheaper cost. We provided them with a solution like Peekee.
Appreciation from Clients
Space-O helped to design the app in a very user-friendly way. They helped us to navigate solutions for the app.

I would like to thank the entire Space-O team for helping us with our photo editing app. We have been working with other developing teams before, and we were able to find Space-O. And all the other developers failed to deliver all great working apps for us. Space-O helped to design the app in a very user-friendly way. They helped us to navigate solutions for the app. And overall went above and beyond with our request.

They were highly recommended to me by my mentor and I am so glad that I chose to work with them.

This was the first app I've ever developed and they been extremely helpful every step of the way, answering questions, writing recommendations, and tips. If you're looking for a high-quality app, definitely go with Space-O technologies.

We were all quite demanding in terms of quality, but Space-O has managed to go beyond, to fulfill our expectations.

When we started 2 years ago, the main struggle was to find the right developing team, because the problem was we were all quite demanding in terms of quality. And, this showed that we were able to develop some successful apps. But, this would not have been possible without Space-O.
Douglas Laver
Australia
The Space-O team were great to work with. Every part of the process went as per the agreed schedule, and the finished prototype met, and in most cases, exceeded my expectations. While Space-O wasn't the most price competitive of the quotes I received, the quality of their work, professionalism, and product, was well worth the additional cost. Highly recommend, and will continue to use their services for future projects.
Philip
United Kingdom
They performed in all aspects excellently. They have given well-appreciated discounts at various stages of the project and also with suggestions that saved cost. When it comes to delivering, they were always ahead of time. We don't know how they do that but that's very impressive. Their agility and customer support is on a different level, well appreciated.
Ashton Asherian
USA
Space-O Technologies showed genuine interest in the project. The efficient team delivered quality results at a cost-effective price. We wanted to develop a minimum viable product that would be ready for scalability. It was a great experience working with them. We are so happy that we had the chance to meet Space-O. We love their work. Their project management and structure were amazing. The team loved what they were doing. There was passion behind every single piece of work.