If you are finding some of the best SaaS examples, you have landed on the right blog.
Being a leading SaaS application development services provider, we know some of the best SaaS examples which you can use to manage day-to-day operations.
Before you learn about the different types of SaaS software, let us guide you here. We have divided SaaS software examples into five categories that are as follows:
Best SaaS software for sales
Best SaaS software for marketing
Best SaaS software for project management
Best SaaS software for accounting
Best SaaS software for HR management
Let's get started.
5 Best SaaS Examples for Sales Management
Here are the 5 best SaaS software tools that you can use for managing sales.
SaaS Software
Number of Users as Per Website
G2 Reviews and Ratings
Description
Salesforce – Sales Cloud
150,000
4.5
13,336 reviews
CRM platform for managing customer interactions and data.
Pipedrive
100,000
4
1590 reviews
Helps businesses to track deals, set reminders, and forecast sales.
LeadSquared
2000+
4.5
205 reviews
Helps businesses to generate, nurture and convert leads into customers.
Freshsales
NA
4.5
1023 reviews
CRM software for email tracking, contact management, sales forecasting, and analytics.
Zendesk
5000
4.5
5439 reviews
Customer service software to manage interactions across email, phone, chat, and social media.
How Sales SaaS Software Will Help Your Business?
Here are the 5 benefits that you will get from using sales SaaS software.
Provides Improved efficiency: Sales-based SaaS software automates or streamlines the tasks that you traditionally perform, such as lead generation, scheduling meetings, and tracking customer interactions. This can help you to spend more time on high-value activities, such as building relationships and closing deals.
Enhances productivity: Using SaaS software, you can work more effectively and efficiently. You can improve their overall productivity by generating more leads, closing more deals, and increasing revenue.
Get Better Data Management: These SaaS software offer features that allow you to track and manage customer data, such as contact information, purchase history, and communication history. This can help you to better understand their customers and tailor their sales pitch accordingly.
Helps with collaboration: SaaS software often offers features that enable sales teams to collaborate and communicate with each other more effectively. For example, team messaging platforms and project management software can help you to stay organized and on track.
Enhances customer experience: SaaS software helps businesses provide a better customer experience by allowing salespeople to quickly and easily access the information they need to answer customer questions and address concerns. This can help build trust and loyalty with customers.
As you have got an overview of SaaS sales software, now let's learn about the SaaS software of marketing from the following table.
5 Best SaaS Software for Marketing
Let's understand the 5 best SaaS marketing tools that you can use for business.
SaaS Software
Number of Users as Per Website
G2 Reviews and Ratings
Description
Semrush
10,000,000
4.5
1669 reviews
Improves online visibility by tracking rank, analyzing competitors, and monitoring backlinks.
Hootsuite
25000000
4
3,777 reviews
Manages social media presence across LinkedIn, Facebook, Twitter, and Youtube.
Hotjar
1,148,546
4.5
270 review
Web analytics and user feedback tool for tracking user behavior, collecting feedback, and analyzing user experience.
Hubspot
158,000
4.5
9,185 reviews
Inbound marketing software to attract visitors, convert leads, and close customers.
Sprout Social
30,000
4.5
2072 reviews
Social media tool for scheduling, publishing posts, monitoring social media activity, and analyzing performance.
How Marketing SaaS Software Will Help Your Business?
Here are the 4 benefits that you will get from using marketing SaaS software.
Nurture leads more effectively: It provides you tools for lead management and customer relationship management, giving you access to customer information and insights to better understand and assist leads.
Enhance customer experience: These software can help you personalize interactions with clients, allowing you to track their sales journey and interact with them more effectively.
Reduce risks associated with campaign creation: Marketing systems provide data to help you make informed decisions and build more effective campaigns, and often include features like A/B testing to test campaigns before launching them.
Improve marketing strategies: Marketing platforms include analytics tools to track the success of campaigns and identify areas for improvement. This can help small businesses assess their strategies and grow their potential
Want to Know the Cost of Developing a SaaS Application?
Discuss with our experienced SaaS consultants. Share your project idea, and get an in-depth cost estimation.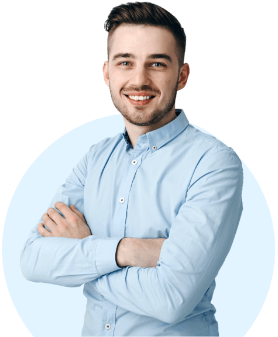 Next, let's learn about the best SaaS software examples for project management. Check the following table to get a complete overview in a few minutes.
5 Best SaaS Software Tools for Project Management
Let's understand the top 5 project management tools that you can use for your business.
SaaS Software
Number of Users as Per Website
G2 Reviews and Ratings
Description
Trello
2,000,000
4.5
13,005 reviews
Helps teams to organize and prioritize work by assigning tasks, set due dates, add labels, comments, and attachments.
Asana
131,000
4.5
9145 reviews
Help teams to track work, manage projects, assign team members, set deadlines, and track progress.
Evernote
225,000
4.5
1973 reviews
Designed for note taking, organizing, and archiving. It can be a mixture of typed text, web pages, images, and audio.
Jira
200,000
4
5036 reviews
Help teams to plan, track, and allow them to create, assign tasks, set deadlines, track progress, and manage bugs.
Basecamp
75000
4
5160 reviews
Team collaboration tool to create and manage projects, assign tasks, set deadlines, share files, and communicate with team members.
How Project Management SaaS Software Will Help Your Business?
Here are the 4 benefits that you will get from using project management SaaS software.
Improves organization and planning: These tools can help businesses create and track project plans, schedule tasks, and assign resources more efficiently. This can help ensure that projects are completed on time and within budget.
2. Enhances collaboration and communication: Includes features for collaborating and communicating with team members and stakeholders which increases communication. This can help improve the flow of information and ensure that everyone is on the same page.
3. Provides greater visibility and transparency: Provides a centralized platform for storing and accessing project-related information. This can help increase transparency and provide stakeholders with a clear view of project progress.
4. Enhances risk management: Project management tools often include risk management features that can help businesses identify and mitigate potential risks before they become major issues.
Want to Hire Experienced SaaS Developers?
Space-O has a pool of skilled SaaS developers who can help you build a custom SaaS application for your project idea. Discuss with our team and get started.
5 Best SaaS Software for Accounting
Let's check out the best SaaS examples for accounting you can use for your business.
SaaS Software
Number of Users as Per Website
G2 Reviews and Ratings
Description
Xero
30,00,000
4.4
513 reviews
Allows businesses and their advisors to manage invoicing, bookkeeping, bank reconciliation, and expense tracking
Wave
20,00,000
4.4
273 reviews
Enables business to manage their finances, including invoicing, accounting, and receipt scanning
GoCardless
75,000+
5
291 reviews
Enables businesses to set up recurring payments and collect payments automatically
QuickBooks
NA
4
2979 reviews
Provides range of features for managing finances, such as invoicing, expense tracking, and payroll
ZohoBooks
NA
4.5
127 reviews
Helps businesses to manage financials, including invoicing, expenses, and online payments
How Accounting SaaS Software Will Help Your Business?
1. Automates Repetitive Tasks: SaaS accounting software automates repetitive tasks such as invoicing, bill payment, and bank reconciliation. This automation can save you time and reduce the potential for errors, enabling you to focus on more important aspects of your business. For example, invoicing can be automated so that invoices are sent out automatically at the end of each month, and bill payments can be scheduled in advance, so you never miss a payment.
2. Improves Accuracy: These SaaS softwares ensures the accuracy of your financial records by automatically updating and reconciling your accounts. Most of the SaaS softwares also has the potential to flag any discrepancies or errors in your financial data, which can help you to quickly identify and resolve any issues.
3. Provides Better Financial Visibility: You get real-time visibility into your business's financial health, as it enables you to track your income and expenses in real-time. You can make more informed decisions about your business, such as identifying areas where you can reduce costs or increase revenue. Additionally, most of the software provides the feature of generating financial statements, which is a must for any business.
4. Enhances Collaboration: Through SaaS softwares, you can allow multiple users to access the same financial data and work on it simultaneously. This improves collaboration amongst team members. SaaS software can be useful, if you have employees or contractors working remotely, as they can access the same financial data and collaborate on projects from anywhere.
5. Accessibility: SaaS accounting software can be accessed from any device with an internet connection, which allows you to access your financial data from anywhere, at any time. This can be especially useful for businesses with multiple locations or for those with employees or contractors working remotely.
5 Best HR SaaS Softwares
Let's check out the best SaaS HR softwares for your business.
SaaS Software
G2 Reviews and Ratings
Description
Monday.com
4.7
6686 reviews
Enable teams to plan, organize, and track work in a visual and customizable way.
BambooHR
4.5
1264 reviews
Provides centralized system for record management and time-off tracking and performance evaluations.
Dynamics 365 HRMS
3.5
494 reviews
Cloud-based centralized solution for keeping employee records management, payroll, and performance evaluations.
HiBob HRIS
4.5
399 reviews
Manages HR processes and includes the features like recruitment management, employee records management, and onboarding.
SageHRMS
3.3
30 reviews
Customizable HRMS solution enabling companies deploy a solution while meeting budget and requirement.
How SaaS HRMS Will Benefit Your Business?
1. Streamlines HR process: SaaS HRMS streamlines HR processes such as recruitment, onboarding, and employee management by automating many of the tasks associated with these processes. For example, recruitment can be streamlined by automating job postings and resume screening, while onboarding can be streamlined by automating the creation of new hire paperwork and the scheduling of orientation sessions. This helps to make processes efficient and effective, enabling you to focus on more important aspects of your business.
2. Improves Data Management: Helps you to better manage and organize employee data, such as personal information, employment history, and performance evaluations. The software can also provide tools for data analysis and visualization, which can help you to make more informed decisions about your employees. Additionally, it can provide the feature of document management, which enables the HR department to store and manage employee-related documents such as contracts, resumes, and certifications.
3. Improved Employee satisfaction: Provides self-service portals and mobile access, which allows employees to access information and request services quickly and easily. This can also reduce the workload of the HR department by allowing employees to take care of certain tasks on their own.
4. Insights and analytics: Give you various analytics and insights on employee data, which can help to identify trends, patterns, and areas for improvement in your HR processes and overall employee engagement. With this you can make more informed decisions about your workforce and improve employee satisfaction and engagement.
5. Enhances Communication and Collaboration: Improves collaboration amongst the HR team members as most of the SaaS software provides tools such as employee portal and team calendars. For example, employee portals can allow employees to access their personal information, request time off, and view their performance evaluations, while team calendars can help HR team members to coordinate and schedule meetings and events.
Want to know more about SaaS services? or How to develop a SaaS applications? Here are the frequently asked questions answered for you.
Frequently Asked Questions About SaaS Software
How much does it cost to develop SaaS application?
The price may vary between $20,000 and $700,000 or beyond. Well, the cost of developing a SaaS application always depends on factors like
The Features
API Integration
Selection of the Platform
What are the characteristics of SaaS application?
The characteristics of SaaS software include
Subscription-based pricing: SaaS software is typically sold on a subscription basis, with customers paying a recurring fee to access the software.
Multi-tenancy: SaaS software is typically designed to be used by multiple customers at the same time, with each customer accessing a separate instance of the software.
Cloud-based: SaaS software is hosted on the provider's servers and accessed over the internet, rather than being installed on a customer's local computer or network.
Continuous updates: SaaS software is typically updated by the provider on a regular basis, with new features and bug fixes being made available to customers automatically.
Scalability: SaaS software is designed to scale up or down as needed, allowing customers to easily adjust their usage as their needs change.
Accessibility: SaaS software is typically accessible from any device with an internet connection, making it convenient for users to access from anywhere.
Ready to Build Your Own SaaS Product?
We hope that this blog has given you a clear idea about how SaaS can help in project management and streamline other operations.
You have gone through the 25 most popular SaaS examples that are ruling in different industries. Do you also want to develop a SaaS application for your idea? If you need any assistance, our SaaS consultants can guide you through the entire process from ideation to development.
Contact us to know more about SaaS application development.