Do you have a taxi startup or an established cab business? Doesn't it get tiring to keep manual records of drivers, trips, payments? Dealing with customer complaints, late arrivals or driver's no showups? We have the perfect solution for your transport and logistics business problems – an app like Uber. Uber like app development will not only satisfy your customers but will also create more accessibility to your taxi or logistics business. Herein we have curated 5 must-have features for your ride sharing app development that you should consider when curating your driver's and rider's app design and functionality.
With the ever-changing lifestyle trends, one service which is changing side-by-side and gaining its market revenue is the commuting facility. Users are engaging more to instant transport services which are obtained by just a single tap. 
Being a budding Uber for X startup, you are looking at a great business idea. The taxi app business is an ever-blooming business idea. According to market research done by our expert taxi app consultant, the forecast period of 2019-2024 is expected to grow at a CAGR of 9.22%. The Uber alternative genre is projected to generate revenue of $285 billion by 2030. 
We, at Space-O Technologies, have a dedicated team of taxi app developers, who is capable to create apps like Uber with advanced features and functionalities. We believe in innovative features and functionalities, thus, we do not have any ready Uber clone scripts. We have developed over 50 Uber like apps for our clients worldwide including USA, Brazil, Australia, U.K., Nigeria, Switzerland, India, and many other countries to work on Uber like app development projects.
Now, you might think that why is there so much demand prevailing in the market despite saturation with apps like Lyft, Hailo, Grab, Bla Bla Car. The taxi app business model is the only service that inbounds drivers and customers. Thus, it provides certain benefits like:
Proper commuting facility compared to the normal ride hailing.
Cab booking apps are economically more viable to users.
Drivers can get more commission, referral benefits, flexible working hours.
Saves time and stress of the users 
Reduces traffic jams as it is convenient to travel in cabs instead of buying a car and fuel expenditure.
Thus, these are the major reasons why the taxi app development genre is still having a lot of business scope as compared to other on demand services. Now, let's dive into the ride sharing app development features that transport and taxi startups can consider while creating a niche spot in the marketplace. 
Don't Miss The 5 Top Features to Build a Successful Ride Sharing App
Unique Ride Sharing App Features for Drivers: Uber for Drivers
These features will help you as a business owner to retain your current drivers and encourage the newbies to join the fleet.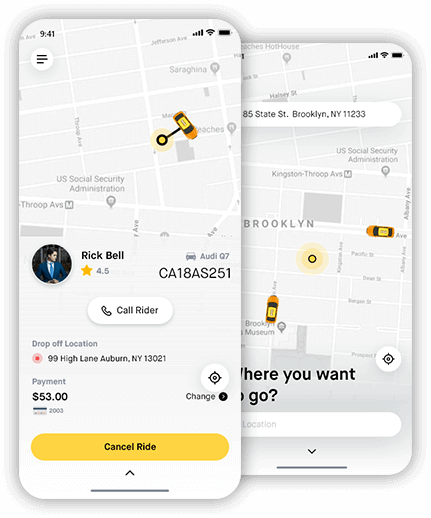 #1 Accepting/ rejecting request 
A driver can accept or reject the ride as per his working preference when he gets a request. He should be able to deny or accept as many jobs as he wants at a time. He performs at his own will and attains his income as per his set income standards.
#2 Price adjustability
During rush hours, a driver can adjust his prices according to his preference. Such a feature gives him a sense of freedom and thus, he retains the app to generate more revenue. For the firm, he provides his best service possible in the prime hours to avail more referrals for the future. 
The second option is they can bargain with the users for the best price possible during the prime time. This satisfies both parties, through in-app messaging they can easily communicate without any misunderstanding and can obtain their desired ride.
#3 Multiple vehicle listing
This feature allows the driver to list other vehicles apart from his car with the app. If he wants to list a bike or another car he can do so and create a request for riders to ride those vehicles too. It gives them a chance to earn from all the transport means possible to him.
#4 My destination
A driver has to first fix a path in the ride sharing app. He can use this feature once or twice a day (to avoid misuse). He can use it when he is returning home, which will eventually generate extra income for him without any wastage of time and energy.  
He will get the trip requests by riders who want are along his route. Any other requests for going in the opposite direction will not be sent to him to ensure that he doesn't face any inconvenience for the same.
#5 Driver dashboard
This feature is a summary of their work. The drivers can have a look at daily, monthly, weekly reports. It can help them set their working standards and accounting activities. It consists of:
Trip history
Reviews and ratings
Number of trips completed
Amount earned, sorted by date/week/month/year
Number of trips rejected
Upcoming or scheduled trips
Canceled trips
Apart from these, he can actually upload and edit the information such as my destination, profile details, documents like driver's license, and emergency contacts from the drivers' app. He can also share the app or his referral code with his friends.
Unique Ride Sharing App Features for Riders: Uber for Riders
These features will make your service more convenient, affordable and retain a loyal customer base for your ride sharing app development.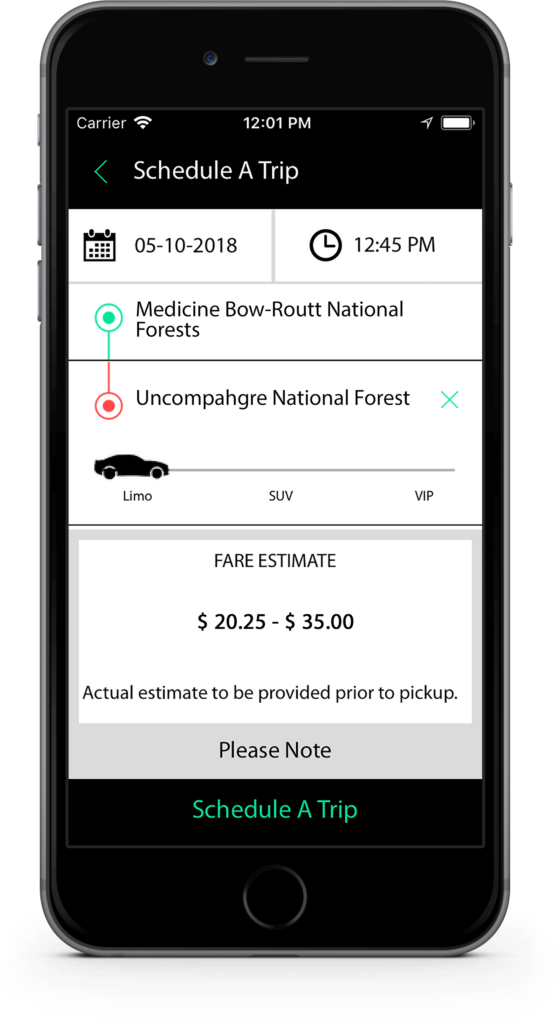 #1 Multiple drop-off points
In this fast commuting world, allow your users to schedule multiple drops during a ride. This will give them the convenience of completing their work in 'one-go.' With traditional taxis, they had to constantly hail taxis when they go out to finish small errands. 
With a customized taxi booking app solution, you can facilitate them to add more than one dropping destination falling on the same route. Your app will automatically get referral and word-of-mouth traffic. This feature serves as a hassle-free way of using on demand taxi app.
#2 Preferred driver
To be a user-friendly ride sharing app, herein a user can set some drivers as preferred drivers. This criterion depends on the behavior and service provided by the drivers which in turn creates goodwill for the business. Allow users to book a cab as per their convenience for instance, women can book a women driver as per her preference. Such preferences can be accepted if that particular driver is in the same vicinity then the request will go directly to him.
#3 Schedule a trip
Allow the users to book a cab for the next day, or an hour later, they can do it via your ride sharing app. This helps them avoid wastage of time and can also book a cab early morning or late night for their flight. As soon as the driver accepts the ride, the rider will be provided with his or her details. Real-time tracking will also be made possible only after the driver begins the journey to pick the rider from his location.
#4 Cancel ride
If you are allowing advance scheduling from the app, then cancelation is a prerequisite facility that you need to provide in the form of a feature in the app. If someone has a last-minute cancelation then your app must allow it without any charges. At first, it may cause you some loss but it will benefit your online presence in the long run.
Such canceling feature makes users' transportation or trip planning stress-free. Your app will get high preference than other competitors as your cancelation is quick and has no extra charges. This will increase your user base and engage new users. 
#5 Passcode functionality
Many times it happens that the rider forgets to check the license plate of the car and also forget to match the driver's photo when it has arrived. To enable safety and security, through a taxi app solution a user receives passcode on their phones as SMS. When they get in the cab they just have to tell the code to the driver, he will input the said code in the driver's app and only then they will be able to start the ride.
Want to cross-verify your taxi app idea with us?
Get expert feedback on your taxi app idea by consulting with us for cross-verification.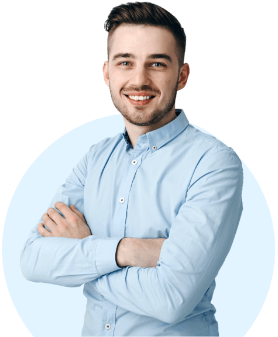 Being a leading hybrid app development company, our expert app consultant has hands-on experience in the app world and decided to curate some essential features which you can consider to develop a taxi app. Now, we know these features are available everywhere when you make a Google search query. With these features, your ride sharing app development will get a definite functionality.
5 Common Features of Ride Sharing App Development
Sign-up portal
Map integration and navigation facility
Payment gateway integration
SOS button
Rating and feedback
Accessible without net
These 5 features are compatible and necessary for taxi applications. Riders and drivers both are equally benefited from having an apt database to track to safety measures and offline bookings & checking cab availability.
Now, if you are thinking about our taxi app development process, herein we have shown a gist about our workflow of the taxi app project.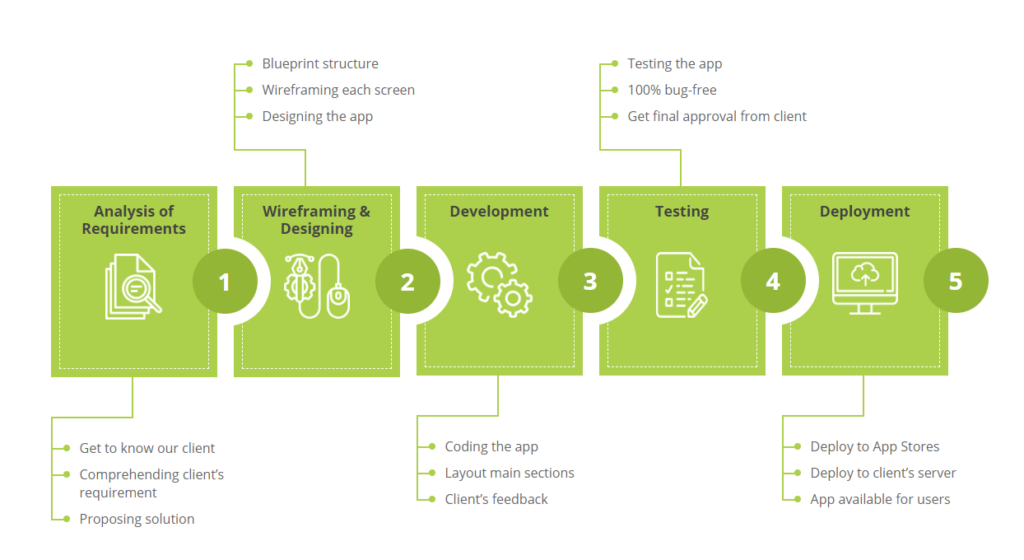 Are you having an Uber alternative app idea in mind?
After discussing the features of the ride sharing app development, there is a huge market revenue penetrating in the taxi app genre. The taxi app market has a lot of opportunities, in 2017 the online taxi app business was valued at $199million which is now expected to grow at $722.5million by 2025 at a CAGR of 17.25%. 
At Space-O Technologies, our mobile app developers have gained a lot of experience of developing different features like GPS tracker, push notification, payment gateway integration, live traffic display map. If you are planning to create a taxi booking or taxi management solution like Uber using any of these features, you can directly contact us to get a basic overview of it.
In this cluttered logistics and transport industry, we make sure that your app has outstanding features that can set you apart from your competition. If you have any queries regarding Uber app development cost, or what to do with your ride sharing app development, simply fill the contact us form, and one of our sales representatives will get back to you soon.