Health and fitness app development is a new niche that is being explored. Whether you own a fitness center or health and fitness startup, you must know how fitness apps are creating a buzz. In this blog, we are going to talk about the health and fitness app or workout app that we developed for our client named Dara Torres, a former American competitive swimmer. Herein you will read about what sort of challenges our fitness app of Dara Torres solved. This article is written with the guidance of our health and fitness app consultant, who guided for this app. 
Exercise is king. Nutrition is a queen. Put them together and you've got a kingdom. – Jack Lalanne (Fitness Expert)
People are becoming more and more health-conscious, but they don't find enough time to go to a gym dedicatedly. This is why health apps and fitness tracking apps are preferred by working people all around the world.
Imagine your fitness app analyses your body activity and prescribes the exercise and duration of your next session. This is now possible with apps that use artificial intelligence and machine learning.
Top fitness app like FitnessAI use AI and generate custom weight lifting plans for each user according to their previous workout sessions. Another app named Gymfitty has complex algorithms that understand each user and his exercise routine to optimize it. Aaptive Coach is an AI-based personal trainer app that generates personalized lifestyle and fitness plans based on the user's goals, present fitness levels, eating habits and other information from smartwatches and fitness trackers.
In fact, being a top healthcare app development services provider, we have started integrating machine learning into our health and fitness apps. With the experience of developing over 40 health and fitness apps like Get Fit Buddy, Gymboss, Hypervibe, Dara Torres Health and Fitness app, we are eager to work on artificial intelligence and machine learning-based apps for health and fitness industry. 
Talking about our successful fitness apps, we have developed a fitness and workout app for Dara Torres. Does the name Dara Torres sound familiar? Either you know who we are talking about already or thinking about it. Well, do not think too hard. 
We developed a workout guide app for our client Dara Torres. She is one of the fastest female swimmers in the world and has won over 12 Olympic medals for America. She observed challenges faced by regular people in order to get fit. Being a fitness freak, she decided to go for health and fitness app development with our company to overcome these challenges.
Want to Build a Custom Healthcare Application?
Get in touch with us. Share your requirements and validate the feasibility of your idea from experienced consultants.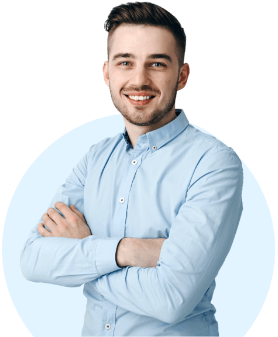 Now, let's understand what problems Torres observed and how our health and fitness app helped solve those problems. 
How Our Health & Fitness App Solved 3 Problems in Healthcare Industry
Tight Schedules and Expensive Gym Memberships

With a tight schedule balancing work and personal life, it becomes very difficult for most people to take out time and go to a gym. Even if they really want to join a gym, they are unable to adjust timings for their gyming. 

So, this was the most common problem of many fitness freaks, who wanted to go to the gym, but they were unable to manage their schedule. 

An app for fitness tracking like Dara Torres can be used in the comfort of the user's house. Users may use it at any time that is manageable for them. This way fitness activities can become a part of the user's routine without disrupting it.

Staying fit should not be expensive. Gym memberships can be expensive and hiring a personal trainer even more so. Not everyone can afford this. While personal training applications can be really cost-effective.

How? 

Well, these personal trainer apps are almost replacing personal trainers and dieticians. Dara Torres's app has workout videos and personalized recipes of nutritious dishes for the users.

Features like these in health and fitness app development can make the app really lucrative for the users.

Solution We Provided: We developed a health and fitness app for Dara Torres that can be used by users anytime and anywhere. In fact, this app is cost-effective than an expensive gym membership and personal trainer's monthly fees.

False Information about Exercises & Nutrition Guide

There is a lot of content available on the internet about everything. Sadly, as the internet is available everywhere and to everyone, it is subjected to have incorrect information as well. 

The same goes for health and fitness information available on the internet. It has become difficult to differentiate between the facts and myths. People were not aware of what is right and what is wrong. 

Source: Dara Torres Health and Fitness App

Dara Torres's personal training app developed by our health and fitness app developers is free from such wrong information. It is a workout and diet app where she has uploaded her personal workout videos and recipes for healthy living.  

Such health and fitness apps make it easier for users to gain useful information and save time instead of searching and filtering correct from incorrect.

Solution We Provided: Our developed workout and nutrition app provides factual information and saves the precious time of users.

Lack of Professional Training

Regular people do not have access to information about how athletes and sports personalities train for their fitness. A fitness workout app like this can be like a boon for them. 

The workout session videos that Dara has provided for the users on this workout plan app are made with the help of her Olympic fitness trainer. The workout sessions are strictly professional.

Source: Dara Torres Health and Fitness App

Even the diet planning information and nutritional recipes are written according to Dara's personal experience. The nutrition guide includes a meal plan for weight loss and gain. In fact, users may also make a food journal with this health fitness app. 

Users may not have all the essential equipments for training. This is why the app also has the option of in-app purchase of all the fitness essentials that the user requires.

This is how our health and fitness app development has solved three problems faced by people who may be beginners or fitness enthusiasts.
Solution We Provided: Our developed workout planning app provides professional training sessions by Dara's Olympic fitness trainer and helps out in buying fitness equipment. 
Let's Make a Health and Wellness App that Fits Your Users' Demand
You have just encountered how fitness mobile apps solved 3 major problems that commonly faced by people. There are many more challenges that these body fitness apps overcome. It is essential that such apps are affordable and help users at every step, solving their problems. Health is an important issue and therefore such health and fitness app development should be of the highest quality.
If you have an idea to create your own workout plan app, you can cross-verify your idea with us. We are an eminent mobile app development company with an experience of developing 4400 apps for iOS as well as Android platforms. You may take a look at our portfolio of health and fitness apps. However, we covered those apps in the portfolio section that are not under NDA with our clients.
Feel free to ask your queries about health and fitness app development cost, app development timeline and how to hire mobile app developers for health and fitness apps. Just fill our contact us form and our sales representative will get back to you shortly and schedule a 30-min consultation as early as possible. The consultation with our technical expert won't cost you any money.