Are you running a taxi company or planning to launch a new startup in the taxi market? Herein we have listed the top 12 carpooling and ride-sharing apps that are doing well in 2023 despite heavy competition from Uber and Lyft. So, if you are planning to develop a carpooling app, it's high time to enter the market and give competition to top taxi apps.
Being experienced with building applications like Uber, we continuously observe new features we can integrate into our projects. During this observance, we identified some amazing carpooling apps that we want to share with you today.
Taxis have been a regular transportation choice for people to get from point A to point B. And now that smartphones are owned by the majority of people around the world, there is now a whole new bunch of ridesharing and best carpool apps launched – changing the way people hail and share taxi rides.
Now, you might have probably heard about the two best ride-sharing apps – Uber & Lyft. Both these ride-sharing companies have earned carloads of money. In fact, Uber even got into a number of on-demand businesses such as UberEats(Uber for Food), Uber for Helicopters, UberBOAT and now it is also getting into the credit card business.
As of Sept 2021, to support local small businesses, Uber has patterned with Local Initiatives Support Corporation and distributed $4.5 million to more than 900 local restaurants across the country.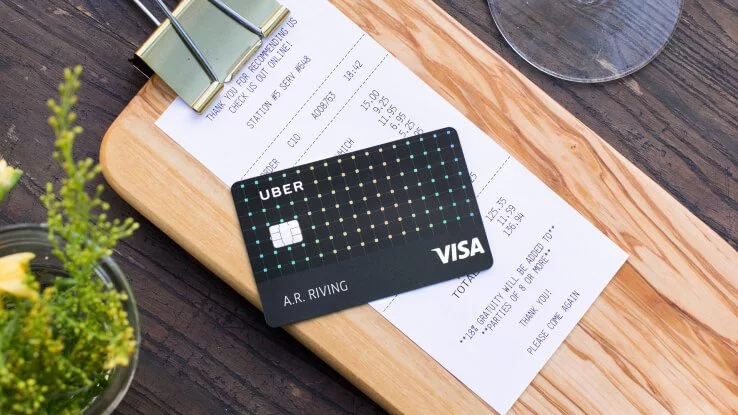 As of 2021, Lyft is sharing 31% ridesharing market according to Bloomberg Second Measure. However, Uber is certainly a larger size company than Lyft. Since, Lyft has generated $765 million revenue in 2021, whereas Uber has generated a whopping $3.93 Billion in revenue as of 2021.
Given this explosive growth, it's common to think that it's impossible to win against such big giants in the industry. But the fact is, It could be done. Just hire an app development agency and validate your app idea.
And in this blog, we're going to list the top 12 carpooling and car sharing apps like Uber and Lyft, which are doing exceptionally well in the same taxi app industry – kind of Uber alternatives, or Lyft alternatives.
12 Top Ridesharing App Startups That Are Doing Surprisingly Well
To make it easy for you to check out these 12 carpooling apps with their origin country and platform availability, we have prepared this table. This table is easily scannable:
| Companies | Country | Revenue | Download |
| --- | --- | --- | --- |
| Cabify | Spain | $104 Million | |
| Ola | India | $360 Million | |
| Gett | UK | $16.6 Billion | |
| BlaBlaCar | Europe | $70 Million | |
| GetAround | USA | $54.4 Million | |
| Carma Pooling App | Ireland | – | |
| Waze Carpool | USA | – | |
| ZIFY | France | $1.5 M | N/A |
| Hitchhiker Carpooling | USA | – | |
| RYDE | Singapore | $5.9 Million | Download the App |
| LeCab | France | $6 Million | |
| Heetch | France | $2.3 Million | |
Cabify

Cabify, a Spanish ridesharing company prioritizes your safety. Launched in May 2011 by Juan de Antonio, this car-sharing app offers the highest quality standards by providing you with trained drivers, allowing you to control your choices regarding your journey within your Cabify app.

Till now, Cabify has raised a total of $304 million from all the investment funds. Also, Cabify offers different services for individuals and businesses.

Cabify has hired its own employees to manage their daily ride sharing. All of their employees are dedicated work towards providing the best ride-sharing experience to their clients. Apart from the taxi business, Cabify has also introduced new services like Cabify Taxi which allows clients to access the local taxi cabs inefficient way.

Cabify charges based on the kilometers. One of the best things about the Cabify app is, rather than showing the usual route, the app considers all the routes and suggests the shortest one. By allowing to save the time and money of the customer.

Ola

Ola, Indian origin online transportation network company, is also one of the giant ride-hailing and sharing services which is currently competing with Uber in India. The riders, while traveling in this transportation service, also have access to use free Wi-Fi to their riders.

The Ola cabs, similar to other ridesharing services, are accessed through its own ride-sharing app and it has nearly 4,50,000 vehicles to travel all around India. This ride-sharing startup is one of the fastest-growing taxi app companies in competition with Uber, and now it also started facilitating auto-rickshaws and bikes. In fact, the company has recently raised $1.1 Billion led by Tencent to further fuel its battle with Uber in India.

Launched in 2011, Ola currently providing services in 110 cities across India, with around 125M registered users. Now this India based taxi service provider is all set to expand its business in Australia, as recently, Ola declared that it has started providing services in Australian cities Sydney, Melbourne, and Perth with recruiting its drivers.

Gett

Gett, one of the top Israeli on-demand mobility companies, was used the call as GetTaxi in its early days, and the company also allowed commuters to carry goods and services with them. The Gett, on the other hand, is now available in over 100 countries around the world. And Gett's recent acquisition of Juno demonstrates that it is poised to compete with the industry's two titans.

In fact, Gett has raised $115 Million for its own on-demand ride-hailing platform, exclusively for its business users. Gett has reported, that they are now "operationally profitable" and achieving their budget target. Additionally, Gett has confirmed that their company valuation is as of today is $1.5 billion.

BlaBlaCar

Based in Paris, France, BlaBlaCar is yet another transportation service that follows the carpooling technique to reduce traffic issues in the cities. In simple words, the world's leading carpooling startup pairs people traveling between cities and drivers with empty seats in their cars.

This French startup is a global leader for long-distance carpooling and is worth around $1.5 Billion. Furthermore, this service is currently accessed by people from 22 countries. Now, if you'd like to know how BlaBlaCar survived for 10+ years and became one of the leading carpooling services, you can read our blog – Lesson From BlaBlaCar's Success Story to Build a Million Dollar Ride-Sharing App Startup.

GetAround

Most ridesharing app startups put their own cars in different areas of a city so that the riders who need to hail a cab can just book on the mobile app and go. But GetAround, based in San Francisco, CA, chooses to operate differently. It is based on the idea of people sharing their own cars with strangers (riders).

Think of GetAround as Airbnb for cars, the service which lets people rent out their own cars, instead of homes. In simple words, GetAround enables users to rent out their cars to strangers. And those who are willing to share their cars pay $99 to GetAround for installing a device that can unlock their vehicle in their smartphone app. In addition, they also put a pouch in which owners place their keys. And to rent cars through GetAround, the owners also have to pay $20 monthly fees to be connected with GetAround's network.

Car owners can rent out their cars for an hourly rate which starts at $5 and can be higher depending upon the GetAround's recommendation.

But does that even work?

Do people really rent out their cars on GetAround?

We know that these are the common question that everyone has, but to this, Sylvano Carrasco, GetAround VP or Hardware, said "We have a lot of people who say – 'I can't do this. This car is my baby' – but once they see checks coming in, they plan to rent their vehicles as long as possible." In fact, GetAround even raised $45 Million in funding this year from Toyota to build more partnership.

Carma Pooling App

Launched back in 2008, Cork, Ireland, Carma Pooling is another taxi app company that differentiates itself as a carpooling app rather than ridesharing application. This carpooling app allows its users to share commuting costs with their friends, colleagues, neighbors, who are traveling in the same direction.

The is one of the best rideshare apps that charge .20 per mile, a standard that means drivers don't make a profit. Moreover, the drivers of the app make use of it on their way to and from work, they never need to detour to other destinations. Once the trip begins, a timer on the app keeps track of the trip distance and automatically pays the driver when the trip ends.

Waze Carpool

Another most popular carpooling application is Waze Carpool that allows riders to join their Waze community like friends, neighbors, and coworkers to save time and money every day. Launched back in 2016, Waze app allows riders to simply carpool by choosing the people they want to ride with based on detailed profiles, star ratings, and filters like same-gender and coworkers only.

Riders just need to open the application and see who's on the route and tap to share the ride. Despite huge competition from other rideshare apps, the application has a community of 100 million active monthly users worldwide. In addition, this car share app has big ambitions for its impact on daily transport habits.

ZIFY

ZIFY is a well-known carpool and vehicle for hire service operating in Bangalore, Hyderabad, Gurgaon, Berlin, Paris. Initially, the company was founded in India, and later in 2018, they expanded their business in Berlin, Germany. The HQ of ZIFY is in Europe.

Car owners can easily plan their route and select the best seats from the available ones, all of these options are available in passengers access the app. The main focus of the company is to allow passengers to travel within a budget even to share their expenses. ZIFY is conscious of the security of the travelers, hence they let their customers select the car owner whom they are comfortable riding with.

Along with the space and comfort they needed and what they want to pay. You can access the service from either a mobile app or website. The company also took a part in Ford's Make It Driveable AppLink challenge and became one of the three winners. They received €10,000 along with getting a chance to work with Ford.

Hitchhiker Carpooling

Hitchhiker Carpooling is another carpooling application in the United States, allowing users to share a ride with other users and share the cost. From the comfort of your home, office or wherever you are, find your ride right away or schedule it for later using Hitchhiker app.

Moreover, the app for the best cars for commuting allows users to ride arbitrary distances within the city, between cities or between countries. In fact, the app comes with a built-in chat feature for easy communication between passengers and drivers. So, meet new people on the journey and save money with Hitchhiker Carpool app that is a ride share app for long distance.

RYDE: Meet New People in Community

RYDE is Singapore's first and number one carpooling app, giving users a sustainable alternative for the daily commute to solve the congestion and pollution issues facing cities. Moreover, this ride-sharing app uses GPS technology to match drivers with riders, who are going the same way.

Moreover, the app's algorithm will determine the contribution based on distance, so you will know the exact amount before the match. At the end of the ride, riders can contribute cash directly to drivers to split the cost of the trip.

LeCab

LeCab allows you to book your private driver in France by offering you a worry-free experience. The quality factor of LeCab is brilliant. We have listed down 5 reasons to choose the LeCab app right away.

1. LeCab allows you to choose the best drivers at your service.
2. Always pay the fixed rate without any additional cost.
3. The app is available in France.
4. LeCab offers 24*7 customer service
5. They maintained their mobility policy at the balanced rate

Additionally, LeCab provides features like prioritization, payment types, booking channels, and reporting to all the business-specific services. Currently, LeCab is growing continuously with more than 1 million users, 7000 corporate clients, with 13,000 drivers in 24 cities in France.

Heetch

A French-based ride-sharing app, Heetch, has picked up a Series B of $38 million at a valuation to be around $150 million. Launched back in 2013 by Teddy Pellerin and Jacob Matthieu, this is one of those ride-sharing apps that is based out of Paris with operations across France and French-speaking Africa.

Allowing riders from Paris, Lyon, Lille, Nice, Milano and Stockholm to enjoy their ride, this ride-sharing app has made it easy to go around the town. With a couple of clicks, a rider can book a ride and a driver from Heetch's community picks him/her up and drop where he/she want to reach.
Conclusion
As you can see, most of the rideshare companies and carpooling app startups are doing exceptionally well, despite heavy competition from Uber & Lyft. In fact, there is a list of top ride-sharing companies such as Cabily, Hailo, ZipCar, and others who have also established a huge network for their services. The point is, if you're thinking that there is no chance you can now establish ride share apps startups like Uber or Lyft, then you could not be more wrong, because we just saw successful and best ride sharing apps examples and there are many more there.
So, if you have got an idea on the best ride-sharing app or want to build an app like Uber the ride-sharing app that competes with Lyft and establish your own taxi app business, car sharing app development, you can contact us with your requirements as we are a leading white label taxi booking app solution provider and helped over 4400 businesses to optimize their business through mobile app.
In case, if you still have any query or confusion regarding the development cost Uber like app, share car ride or ride-sharing apps development or long distance ride share app development, then you can get in touch with us through our contact us form. We do take care of UI/UX design, app development, quality assurance, and maintenance of your taxi application.
This blog is updated to include Heetch, a ride-sharing app that recently secured funding of $38M in Series B round.