Want to create the best flower identification app or plant identification app for iPhone and Android? The best app to identify plant by leaf pictures? In this blog, we have given insights on who should develop such gardening apps on plants and some lessons from the well-known US-based Plant Snap app. The plant app is recently engaging more users and is successful in mobile app development.
We humans in our busy lives have somewhere forgotten the bliss of nature. We are no longer the ones sitting under a tree and enjoying our afternoon lunch. Now, people go wondering to look for nature's beauty in this concrete setup. What if this experience is actually made an informational one? Have you ever stumbled upon fascinating trees, flowers, and plants but are not knowing their names? Surfing on the net will take hours but through an app for plant identification, the plants can be recognized in an instance.
Apart from the travelers and nature's curiosities, who else can use the app to identify the plats like PlantSnap. It is a boon for the following professions and entrepreneurs or career startups.
Botanists: A person studying plants, endangered species and other natural areas. The apps for plants can make their studies quite interesting and resolve their queries easily.
Farmers (Agriculture Business): How a plant identifier app helps agricultural business? Such plant apps can help in recognizing from crops to plants. The plant identifier app is like a refrigerator full of food, but you are selective on what to feed your 2-year-old child. Farmers can know about the seeds, plants, trees, pests on leaves, different leaves every small detail by such plant identifier mobile app development.
Gardners (Gardening Business): Why a Gardener uses plant id app apps like PlantSnap? To become a successful gardener, to know every plant, pest detection, and to know the correct plantation of a tree or plant, this plant app can do wonders in increasing their knowledge. You may also develop a gardening app that gives tips and techniques about gardening along with plant identification.
Zoologist: Grapes are nutritious, but they can also choke. For animals, the zoologist has to keep a proper check of nutritious food. Apart from fruits, they also eat some flowers, plants and tree branches. To keep the foraging wildlife safe and protecting them to have a healthy life, it is essential for a zoologist to feed them right. The plant identifier app like Plant Snap can perfectly meet the requirement of every possible animal present in the zoo.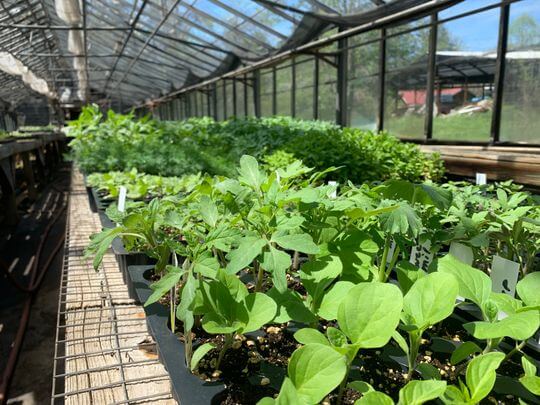 There are many plants that look alike but have no or different amounts of nutritious values. A closer look at what should be used and what should be avoided through a plant app like Plant Snap can bring great opportunities in increasing nature's extinct species.
The following table illustrates the list of best plant identification apps, their features, price, and review. Have a look.
Best Plant Identification Apps in 2023
Take a look at the below table to check the best and free plant identifier app for iPhone and Android, their features, price, and reviews.
Apps
Features
Price
Reviews
PlantNet: Plant Identification

Filter species by genus or family
Identify plant species from the photographs

Free

4.4

231K Reviews

4.6

4K Ratings

Leaf Snap

Access to plant database
Plant care reminders
Click free and unlimited snaps

Free

3.0

13K Reviews

4.5

2.5K Ratings

iNaturalist

Share your observations with community
Discuss what you've seen and assist others in identifying it.

Free

3.9

8.7K Reviews

4.6

3.8K Ratings

Plant Lens

Identify over 60,000 plants species by looking at images.
Keep track of all the plants, trees, and flowers you have in your own garden.
A personal plant map is created when your images appear on the map.

Free

3.4

5.55K Reviews

1.9

38 Ratings

PlantSnap

Idenfidies over 6,00,000 plants
Search the plants by the name
Create your plant collection

Pro
$ 19.99

2.6

94.3K Reviews

4.6

62.9K Ratings
Important Features of Plant Identification Apps
What features should be included in a plant identification app like Plant Snap? Plant Snap is one of the most successful plant identification apps with over 585,000 plants in the database and can recognize at least 2000 new plant species per month as per their Google app specification. Also, Leaf Snap is one of the best tree identification app which scans and identifies different plant and tree elements as well.
The free plant identifier app has reached 10,000,000 users, with these important features.
Identify plant by photo
Flower identification
Identify trees
Identify leaves
Mushroom Identification
Identify Succulents, Cactus & more
Plant database and learning algorithms
Build a collection and store directly on the web
Detailed information on every plant, mushroom, tree, leaf and more
Moving ahead, let us quickly go through with the important lessons, which you as a nature lover or agricultural or a botany startup can learn from their successful business models.
3 Lessons Botany, Agricultural, Gardening App Startups Can Learn From Plant Identification App Like Plant Snap
Resolves Curiosity of Customers

If you are curious to know about how do plant identification apps work, it is just a photo click away. The Plant Snap app is a free plant identification app and a journal guide for all types of plants, flowers, mushrooms, trees. The Plant Snap is well known app that identifies plants accurately. It is best app to identify plants. A user just has to click a photo and an instant report about that particular plant is shown through the mobile app.

The photo is stored safely in the gardening app, and a user can go through that photo and its related details whenever he wants to recall the plant. The most important in any plant identifier app development is the database that is inbuilt into the app for quick information.

The unique algorithm of this free plant identifier app makes it a very reliable and quick resolver for any kind of plant or flower on the globe. Make sure the app for plant identification has such a powerful database to provide your customers with a vivid variety of nature's knowledge. This feature makes it the best plant identifier app among its competitors.

Such garden apps or plant apps can also help the employees working in your agricultural, zoo, or gardening business. Working on the field using plant identifier apps, they will never misunderstand a plant, pest, flower, mushroom, leaf, or tree's qualities and their correct use.

Appropriate Educational Tool for Biological Class

A plant identifier is an educational tool for the botanist and biological students. The plant app has curated species with accurate knowledge. Such apps can serve well to millions of students and also to botanical pharmacies. Even this plant identifier app works as a flower identifier app as well. One can also use it as a medicinal plant identification app while making natural Ayurvedic medicines, as it helps in choosing the correct medicinal plant, herb or flower.

It serves an educational purpose for botany and biology students. The app gives a good piece of information on medicinal levels. It is good for farmers and gardeners to review species before planting or farming a crop. An app for plants has a good opportunity to grow in the app world and provide a good user experience.

Customer Experience Made Easy

In these plant identifiers, a user can click a photo and get desired information. He can also organically search for the plant species name by "search bar". You can create a plant recognition app for plants with a "photo drag" feature. A user who is in a hurry to reach somewhere pauses for a bit to take a photo of an unknown plant. He can put the photo afterward in the plant app. Instead of clicking a photo opening the app at that very moment, your app development will create this exception.

Make your customers or employees work easy by creating a plant identifier app. It works like a human brain that can remember ample memories. It has the ability to recall whenever wanted.
Wrapping Up
You have just gone through some important lessons of Plant Snap app for plants. If you are a startup or are struggling in agricultural and gardening skills, development of plant identification app can make your life easy.
Leave all the worries to us like, what will be the cost to develop a plant identifier app, which features are to be included in the plant identification app, on which platform to develop an app for plants, how to hire an iOS and Android app developer to develop an app like Plant Snap or how to make water tracking apps for plants.
Sit back and take a deep breath, Space-O Technologies is at your rescue. We are a leading Android app development company and already developed over 4400 mobile apps in different genres with different features like image gallery, GPS navigation, real-time tracking, alerts and notifications, payment gateway integration, social media integration, and multilingual support.
In case, if you still have any query on plant identification app development cost, how to make money with an app idea on plant apps, Indian app developers cost, or how to hire mobile app developers for plant identification app development, simply fill the contact us form. One of our sales representatives will revert to you shortly with the best possible solution for plant identification app development. The consultation is absolutely free of cost.