This blog embraces information for food delivery startups and entrepreneurs. We have rounded up top three core features by Deliveroo (Unicorn food delivery giant), which you need to consider during on-demand food delivery app development.
There are no limits when it comes to the advancement of technology. It has just become wider. Talking about food delivery startups, there are a number of food delivery startup companies. However, there is a unicorn food delivery giant, Deliveroo, which is worth $2 billion.
According to the recent report, the Britain based food delivery company is about to raise $500M in funding from its existing and potential new investors. According to the sources, this deal is in preliminary stages and could be between $350M to $500M. With this fundraising, the valuation of Deliveroo is about to cross $4B, which was about $2B in September, this year.
Want To Create An On-Demand Food Delivery Application?
Create your own on-demand food delivery app with our expertise in development and logistics for a seamless user experience.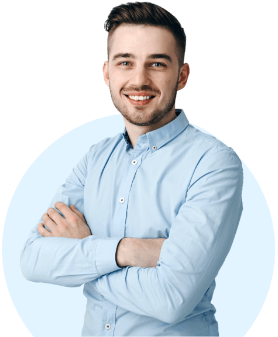 Launched back in 2012, Deliveroo was founded by William Shu, and have become one of the fastest growing food delivery companies in the UK. It has now become a Unicorn. According to the latest report from TechCrunch, "Deliveroo starts delivering in booze or alcohol in the UK." Furthermore, the U.K.-based Deliveroo, food delivery giant, has also started to invest in kitchen space in order to bring more and more restaurants to users.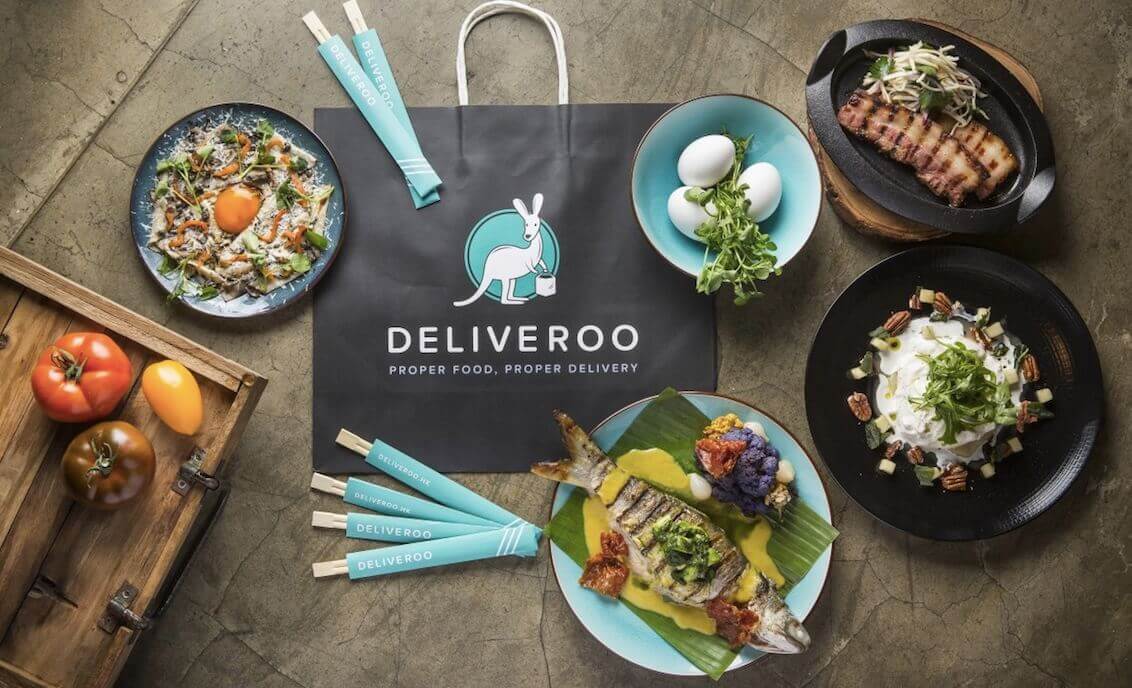 Image Source: fashiontimes
Facts & Stats about Deliveroo – Top Food Delivery App
According to the latest news from TechCrunch, U.K.-based Deliveroo has raised an additional funding amount of 

$575 million, led by e-commerce giant Amazon, bringing Deliveroo's total war chest to $1.5 billion as you can see in the image.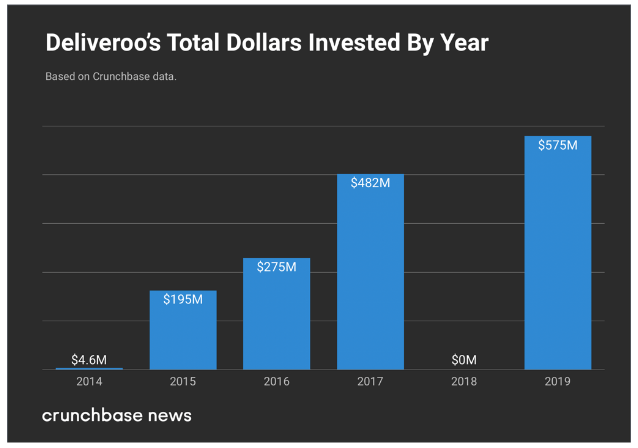 The company is worth over $2 billion, and it is distributing 0.675% to its employees.
Also, have a look at the below-given data by SensorTower as it reflects the category ranking history of Deliveroo, on-demand food giant. The below-given graph shows that it has been performing well due to its most useful features and functionalities.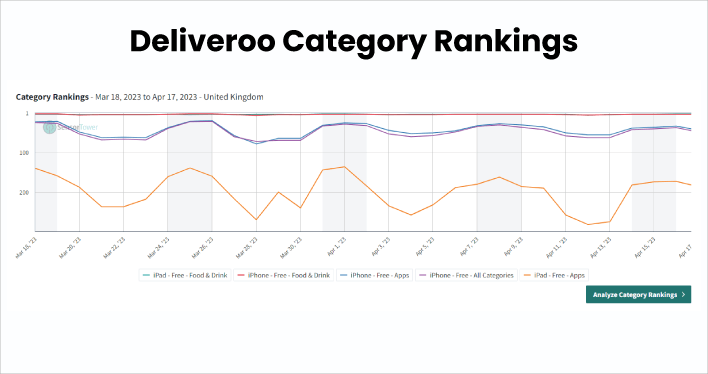 The on-demand food delivery app, Deliveroo is also making new moves in the Asia Pacific region. According to the latest report from TechCrunch, "The Unicorn food delivery company, Deliveroo is expanding its fourth market in the Asia-Pacific region, and the others are Australia, Hong Kong, and Singapore)".
This one food delivery app, Deliveroo, has recently opened its first brick-and-mortar location in Hong Kong, as reported by CNBC. In the report, it says that Deliveroo store will host five popular restaurants that will offer a variety of global dishes like Shanghai noodles and Hawaiian fish. In this concept, the customer can easily walk-in and order food to go from these restaurant partners or place orders for delivery.
According to the latest news by Edie.net, Deliveroo has teamed up with electric scooter rental firm Elmovo to offer its food delivery drivers in London the opportunity to rent an electric scooter by the hour.
3 Features to Study Before Creating Food Delivery App Like Deliveroo
Enable Users to Place an Order (for now, today or tomorrow)

The online food delivery platform allows convenience and choice. Globally, the market for food delivery stands at $83 billion, or 1% of the total food delivery market and 4% of food sold through restaurants and fast-food chains.

It has already matured in the most countries with an overall annual growth rate estimated at just 3-5% for the next five years. One of the things that attract customers is customization. The users usually find attractive to those where they can get something more and even better than others.

Image Source: deliveroo

The billion-dollar food on-demand  delivery app, Deliveroo, has already set standards by providing customized options in order placement. It allows users to place an order in advance, for now, today or tomorrow. In short, users can do an advance booking of food orders. So, for startups, this is one of the must-have features to consider before developing an app for on-demand solutions.

Bottom Line: Being a startup, you need to come up with more innovative ideas. Also, you need to make a user-friendly platform where customers can easily login into the account by adding username and password.

After that, the process of online food ordering must be simple. All you just need to provide a user-friendly platform. Also, the app feature allows users to track records of all customers and build a strong bond with them by offering personalized services. You can also add more personalized features, and you can ask them to give the names of cuisines they prefer the most, favorite restaurants and all.

Live Updates

One of the core features is to enable your app users to track their food orders via app right from the time once they order food online to delivered at the doorstep. So, it is important to make use of the GPS technology during food delivery app development.

Image Source: deliveroo

However, all consumers wish to stay informed about the whereabouts of the food they order. Make sure that the white label food delivery app allows them to enjoy real-time location tracking of their orders. In a nutshell, we can say that the live update feature must possess the following things:

Users can track the progress of the order from cooking to delivery in real time.
Users can also receive push notifications on food delivery status.
Also, they can see the delivery person on the map when they are about to get their order.

Furthermore, it is one of the most effective tools that only assist the customers in order to trace their orders.

In-app Payment

Any food ordering app platform can't survive without including this essential feature named in-app payment. So, food delivery startups can integrate a safe and secure payment gateway into the mobile app such as Stripe, Paypal, or provide mobile wallet like Apple Pay and Google Wallet to allow app users to initiate payment directly from the app.

This is a highly recommended feature to include in the app, allowing people to make payments seamlessly and comfortably. In addition, hassle-free and secure payments lead to more & more customers.

The card payments are generally one of the most common and widely used payment methods in the online stores to collect the money from the food delivery business as they attain via web apps or mobile apps.
Wrapping Up
You have just gone through the pivotal features, which you can't afford to neglect before developing an on-demand food delivery app like Deliveroo. If you have made-up your mind to build an app for your food delivery startup, then you can cross-verify it with us as we are a leading Android app development company and have already developed over 50 on-demand solutions.
Want To Develop An On-Demand Food Delivery Application?
Book your free consultation from app experts.
In case, if you still have any query or confusion related to on-demand food delivery app development or app development cost of food delivery apps like Postmates or UberEats, then you can get in touch with us through the below-given form and one of our sales representatives will revert to you within 48 hours. The consultation is absolutely free of cost!